Viral Items from Trending TV Shows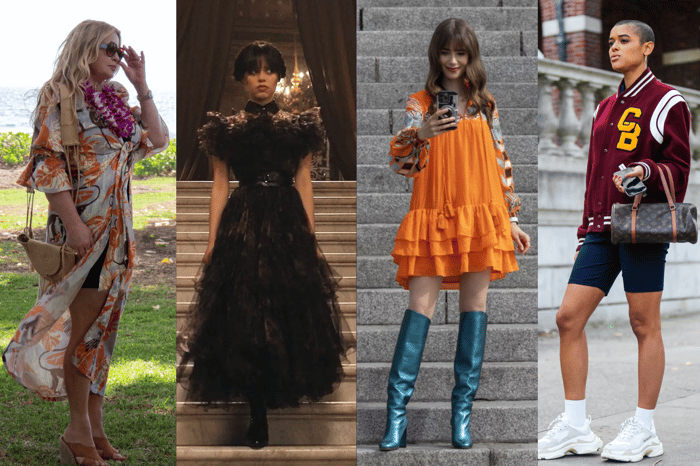 Recent TV shows have captured audiences with intriguing stories and even more captivating wardrobes––for better or worse, that's up to you. Nonetheless, television and movies have a major influence on the the spark of "it" items as they appear on the silver screen and on to our iPhone screens. Ultimately, this has been a driver for sparking searches and, ultimately, sales. Ahead, read for a few of-the-moment examples.
Emily in Paris, Metallic Boots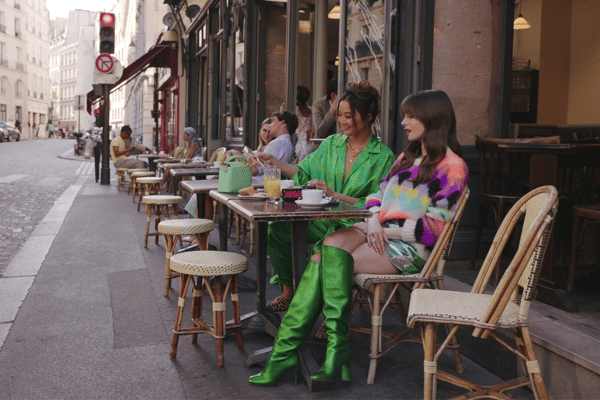 Emily in Paris is a fan favorite, not only for it's juicy drama but absolutely statement-making outfits. Metallic boots are a viral item that made an appearance several times in the show, bringing even more extravagance to each outfit they were paired with. A safe bet trend, metallic boots are most saturated in the luxury market and up +54% to last year––our tip, think beyond silver as colored metallics are an emerging trend to watch.
Wednesday, Gothcore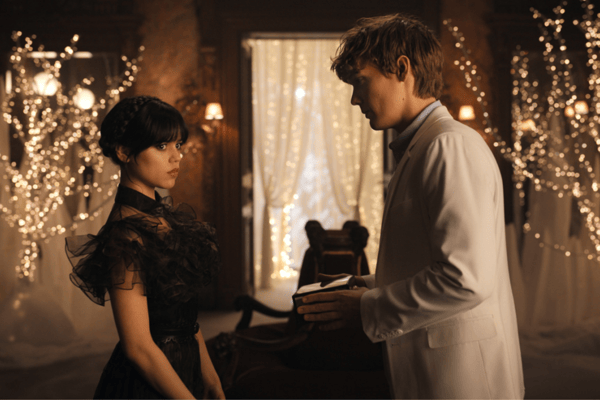 Tim Burton's Wednesday captured hearts despite Wednesday Addams' heartlessness. This quirky character brought rise to gothcore ––a TikTok trend–– and goth inspired makeup. Goth Makeup (+18% to LY) is up +400% in social buzz due to the show's success bringing dark lips (+19% to LY) and downturned eyeliner (+61% to LY) to the forefront of goth beauty.
Gossip Girl, Varsity Jacket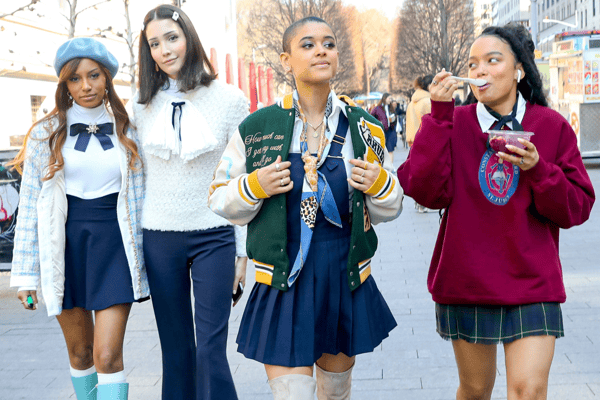 The Gossip Girl reboot has brought about another generation of private school students, gawdy gossip and preppy (+49% to LY) fashion. An iconic piece, the varsity jacket, is a staple within the show and has an extreme search volume among consumers. Varsity jackets are +45% to last year with social buzz +126% to last year as well. This nostalgic necessity is coming back into mainstream with a new age twist.
White Lotus, Caftans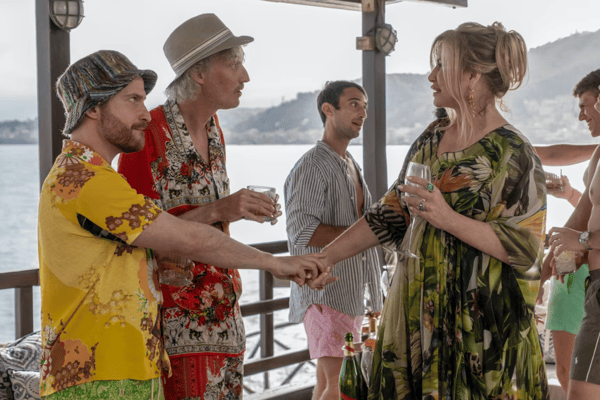 The award winning show White Lotus has become known for its incredible actors and tropical styles. Jennifer Coolidge's character Tanya has an affinity for caftans (+4% to LY)––perfect timing for the Resortwear season! Caftans are an emerging trend with a high search volume, most saturated in the luxury market. More specifically, chiffon caftans are trending +95% to last year and growing.