May 2023 Top Trends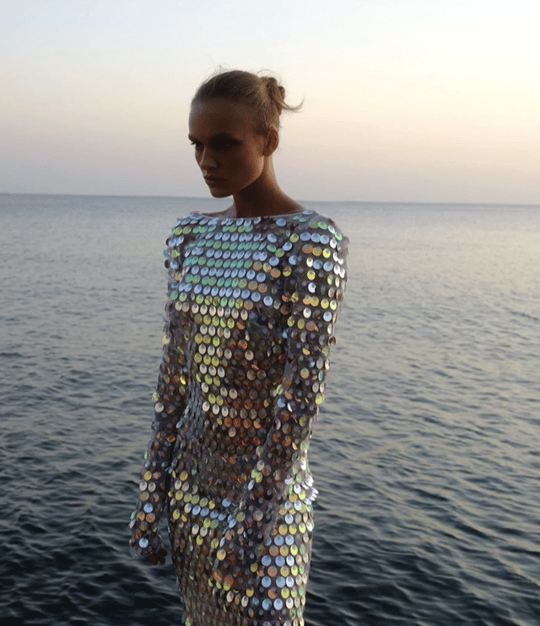 From Mermaidcore to festival beauty, these are the May 2023 top trends that are expected to impact the womenswear, menswear, kids, and beauty markets for months to come.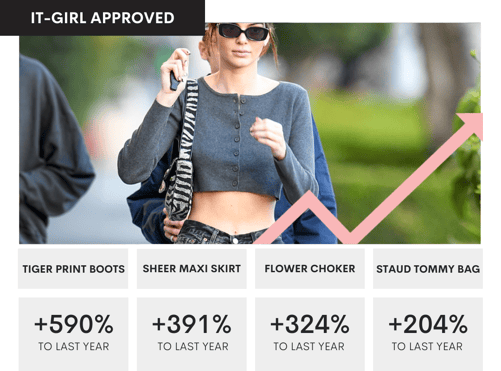 When it comes to the girls of the 'Gram (or TikTok), they have the power to set "it" items of the season. Currently, the sheer maxi skirt (+391% to LY) is a vacation and festival staple while the flower choker (+324% to LY), Staud Tommy Bag (+204% to LY), and Tiger Print Boots (590% to LY) are city-approved trends.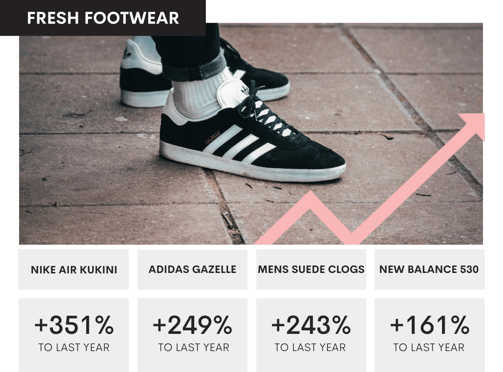 When it comes to menswear, creativity within footwear is an approachable way to partake in trends and it-items. Sneakers are always a hot topic with kicks like the Nike Air Kukini (+351% to LY), Adidas Gazelle (+249% to LY), and New Balance 530 (+161% to LY) leading conversation; plus, mens suede clogs (+243% to LY) are also growing at the moment.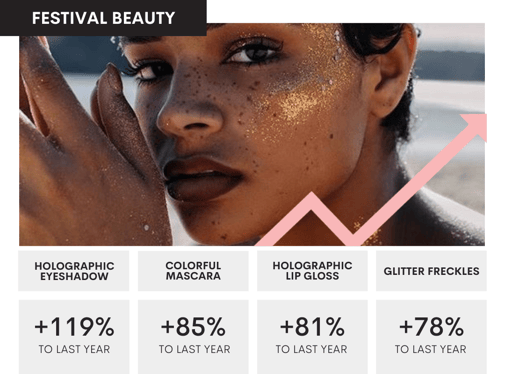 Summer beauty is experiencing fresh updates as festival makeup is top of mind this season. A trend seen on the runways, colorful mascara is +85% to last year with Barbie pink and soft lavender as top selling hues. Glitter freckles (+78% to LY) are the latest TikTok trend and newest iteration of the faux freckle look while holographic eyeshadow (+119% to LY) and holographic lip gloss (+81% to LY) are safe bet trends leaning into the Mermaidcore look.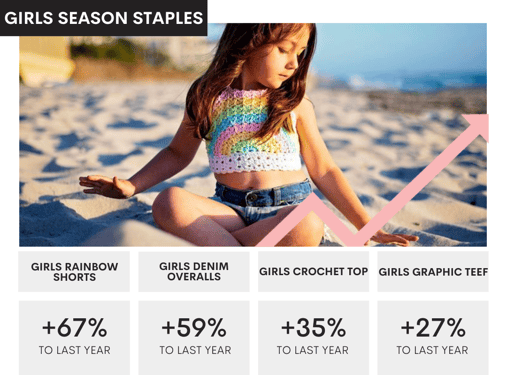 This season, the childrenswear market is being saturated with fresh and trendy staple pieces. Note the girls crochet top (+35% to LY), a new to market trend most saturated in the Specialty/DTC market, along with girls denim overalls (+59% to LY). The girls graphic tee (+27% to LY) as well as girls rainbow shorts (+67% to LY) are consumer top picks, too.
---
To learn more about trends that are growing — and dying, please contact hello@trendalytics.co.