July 2023 Top Trends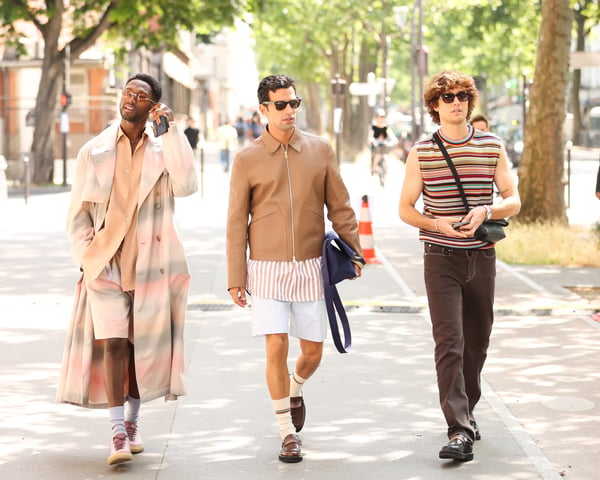 From summer-loved statement pieces to it-girl makeup trends, these are the July 2023 top trends that are expected to impact the womenswear, menswear, kids, and beauty markets for months to come.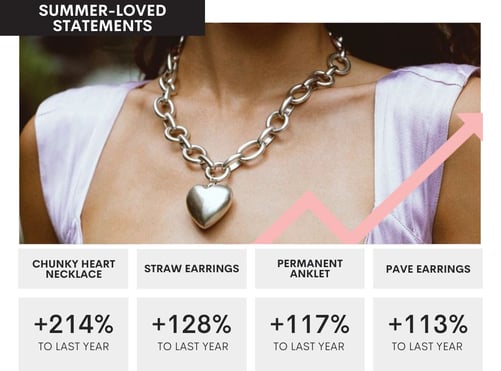 While apparel has been leaning minimalistic (think #QuietLuxury), jewelry is having a whimsical moment. Charms like the chunky heart necklace (+214% to LY) are on the rise (much in thanks to TikTok) while seasonal trends like straw earrings (+128% to LY) are performing well, too. Plus, fashion-forward consumers are looking for items like permanent anklets (+117% to LY) as well as pave earrings (+113% to LY).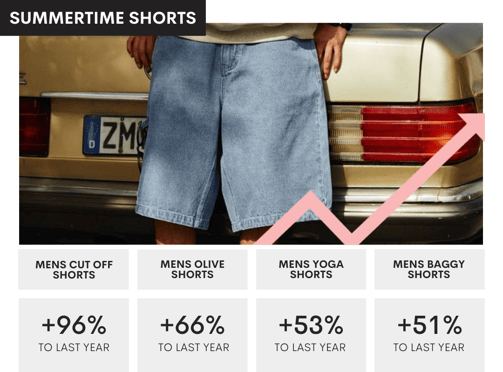 This summer, menswear shoppers are searching for shorts for a variety of occasions. From a fashion standpoint, mens baggy shorts (+51% to LY) and mens cut off shorts (+96% to LY) are gaining traction––despite what your personal preferences on the matter may be. Mens olive shorts (+66% to LY) and activity-ready mens yoga shorts (+53% to LY) are resonating, too.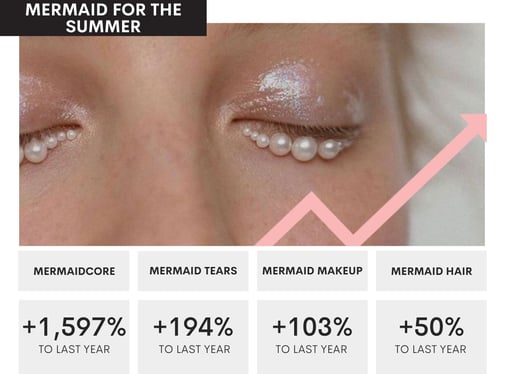 Mermaidcore (+1,597% to LY) is undeniably one of the most popular aesthetics of the season, especially when it comes to beauty. Mermaid makeup is an emerging trend up +103% to last year as makeup gurus are loving the mermaid tears (+194% to LY) look, utilizing glitter and even face pearls (+5% to LY). Similarly, mermaid hair (+50% to LY) is the perfect beach hairstyle with mermaid waves up +11% to last year in searches.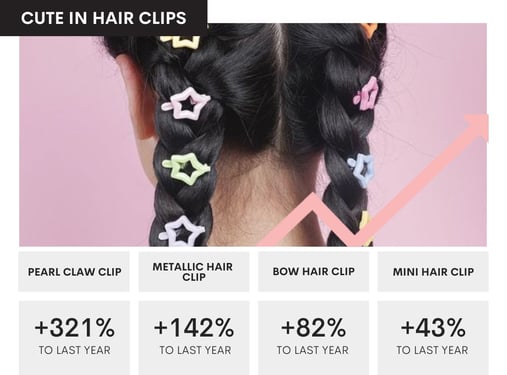 Hair clips are a girl's go-to accessory to spice up any look. Metallic hair clips are a safe bet trend up +142% in searches to last year. Pearl claw clips (+321% to LY) and bow hair clips (+82% to LY) are top picks, especially for back-to-school looks for the fall. A popular TikTok trend, mini hair clips are +43% to last year available in all sorts of bright colors and fun shapes.
---
To learn more about trends that are growing — and dying, please contact hello@trendalytics.co.