January 2023 Top Trends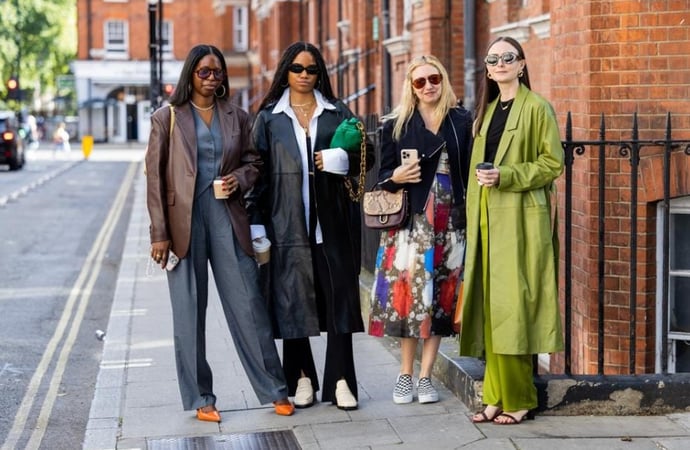 From it jackets to tactical tikes, these are the January 2023 top trends that are expected to impact the womenswear, menswear, kids, and beauty markets for months to come.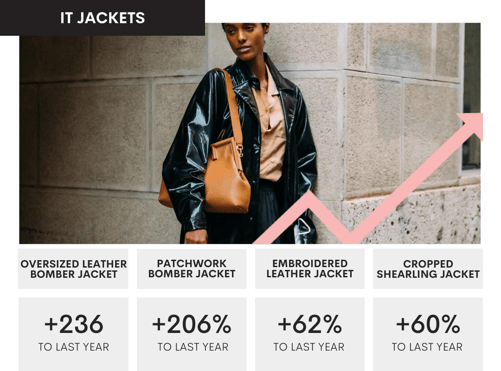 This season, we've seen the leather jacket make a comeback and it's showing no signs of slowing. The key? Update with of-the-moment details. Currently, the oversized leather bomber jacket (+236% to LY), patchwork bomber jacket (+206% to LY), embroidered leather jacket (+62% to LY), and the cropped shearling jacket (+60% to LY) are trending.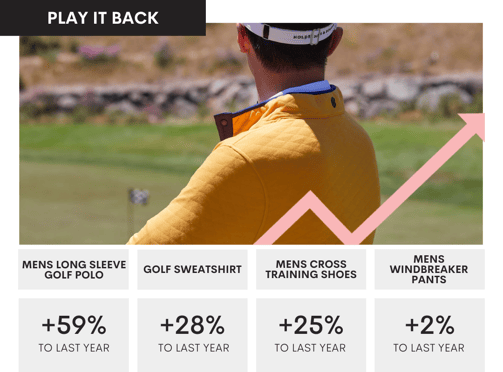 Men are gearing up for recreational activities like golf, biking, and their favorite workouts. At the moment, mens long sleeve golf polos (+59% to LY), golf sweatshirts (+28% to LY), mens cross training shoes (+25% to LY), and mens windbreaker pants (+2% to LY) are resonating in the market as men are determined to get active.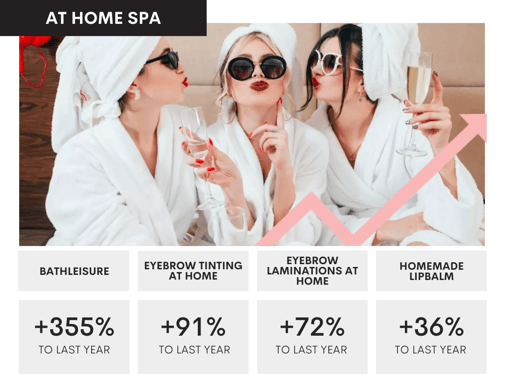 The beginning of the new year means new self care practices - why not bring the spa to the comfort of your home? Bathleisure is +355% to last year as men and women aim to feel pampered right at home. Not only is a spa at home more convenient, but it's also a money saver––practices like eyebrow laminations at home (+72% to LY) as well as eyebrow tinting at home (+91% to LY) are growing in popularity. Homemade lip balm (+36% to LY) has become a favorite customizable product, too.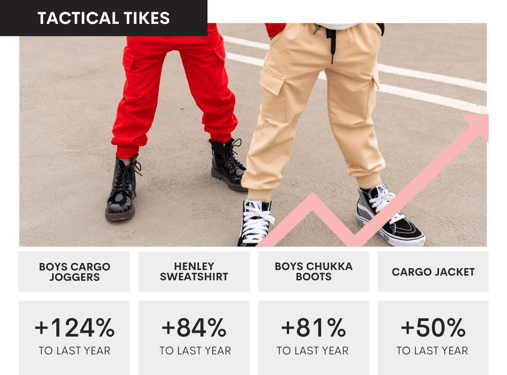 The utility aesthetic is trickling down into childrenswear as this style has taken over the fashion scene for adults. Parents are loving boys chukka boots (+81% to LY) and boys cargo joggers (+124% to LY) along with Henley sweatshirts (+84% to LY) and cargo jackets (+50% to LY) - both of which are safe bet trends.
---
To learn more about trends that are growing — and dying, please contact hello@trendalytics.co.