December 2022 Top Trends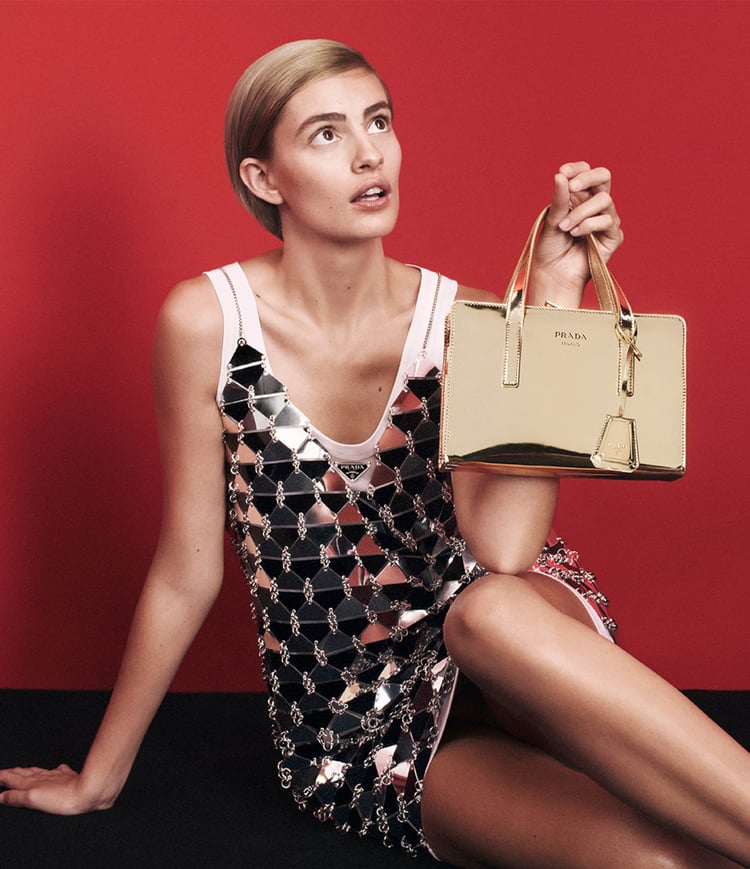 From TikTok-inspired beauty to materials of the moment, these are the December 2022 top trends that are expected to impact the womenswear, menswear, kids, and beauty markets for months to come.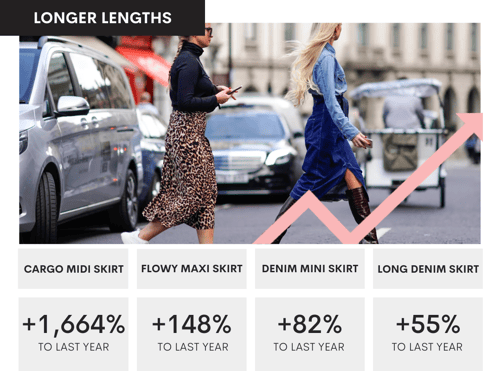 While 2022 kicked off with mini-skirts as the must-have style, it's ending with longer lengths becoming the most coveted silhouette––and we can expect that to continue as they were a staple on the SS23 runways. Currently, denim is key with the denim mini skirt (+82% to LY) and long denim skirt (+55% to LY) trending well while the cargo midi skirt (+1,664% to LY) and flowy maxi skirt (+148% to LY) are safe bets, too.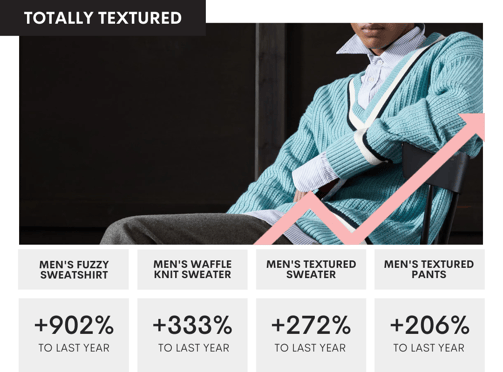 It seems as though men are in agreement to swap their standard sweaters for of-the-moment, textured options this winter. Currently, items like mens fuzzy sweatshirt (+902% to LY), mens waffle knit sweater (+333% to LY), mens textured sweater (+272% to LY) and mens textured pants (+206% to LY) are making it into their wardrobe rotation this season.
TikTok has become a hub for emerging trends as TikTok reviews are up +74% to last year in searches - everyone wants to see the latest and greatest beauty trends tried out online first. Slugging (+145% to LY) is a popular skincare trend on the app that creates the desired "glass skin" look. TikTok users have sparked interest in brands, too, through viral "it" items such as the beloved Rare Beauty blush (+775% to LY) and the Glossier You Perfume (+253%).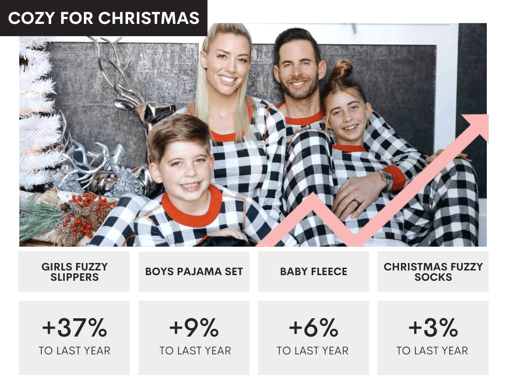 With Christmas just around the corner, consumers are stalking up on cuddly items for the family. Girls fuzzy slippers are +37% to last year and Christmas fuzzy socks - a holiday favorite - are up +3% to last year in searches. Other cozy essentials like boys pajama sets (+9% to LY) and baby fleece (+6% to LY) are emerging trends for the holiday season.
---
To learn more about trends that are growing — and dying, please contact hello@trendalytics.co.