February 2023 Top Trends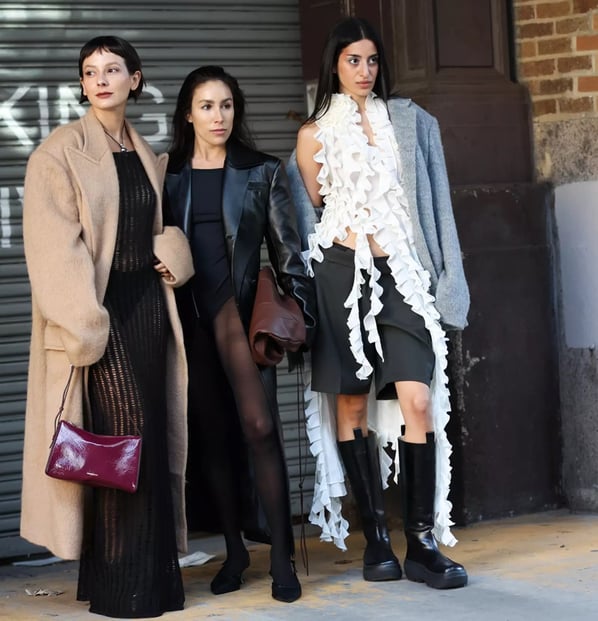 From romantics to men's grooming, these are the February 2023 top trends that are expected to impact the womenswear, menswear, kids, and beauty markets for months to come.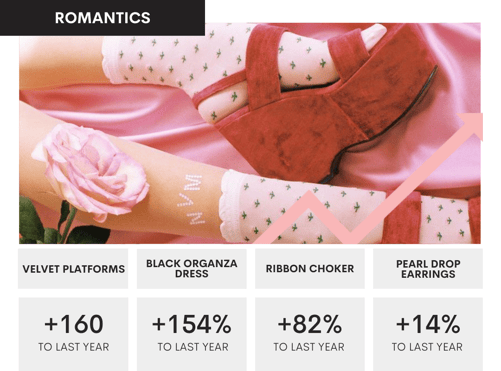 Romance is in the air and translating into sweet styling cues this season. Within jewelry, pearl drop earrings are up +14% in average weekly searches to last year and the ribbon choker is making a comeback at +82%. Velvet platforms are capturing attention at 160% to last year and the black organza dress is up +154% to last year, too.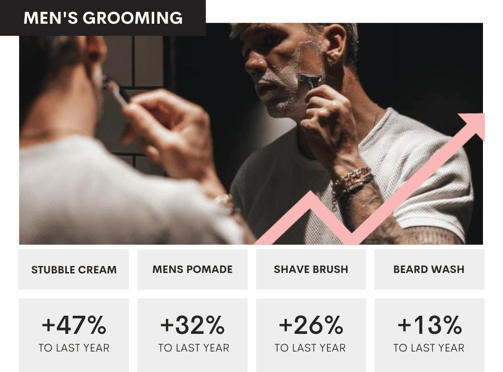 Men's grooming is taking over social media as men are investing in their personal care and keeping clean cut facial hair. Beard wash (+13% to LY) and the shave brush (+26% to LY) are emerging trends in the market along with stubble cream (+47% to LY). Men's pomade is +32% to last year, experiencing accelerated growth in the Specialty/DTC market.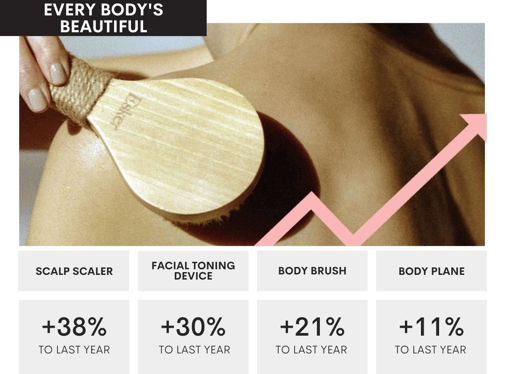 Consumers are refocusing on body care with the help of various beauty tools. Body brushes (+21% to LY) are an emerging trend with Esker as the top selling brand. Facial toning devices (+30% to LY) like Nuface's toning device became popular via Tik Tok. Scalp scalers (+38% to LY) and body planes (+11% to LY) are also emerging body care trends.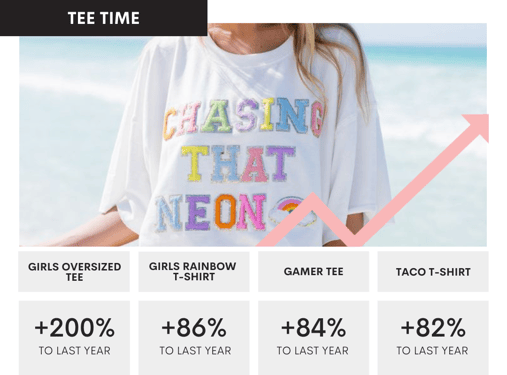 Tee shirts are a classic, making them an assortment staple. Girls rainbow t-shirts (+86% to LY) and girls oversized tees (+200% to LY) are emerging trends whereas taco t-shirts (+82% to LY) as well as gamer tees (+84% to LY) are growing in searches and popularity right now.
---
To learn more about trends that are growing — and dying, please contact hello@trendalytics.co.