August 2023 Top Trends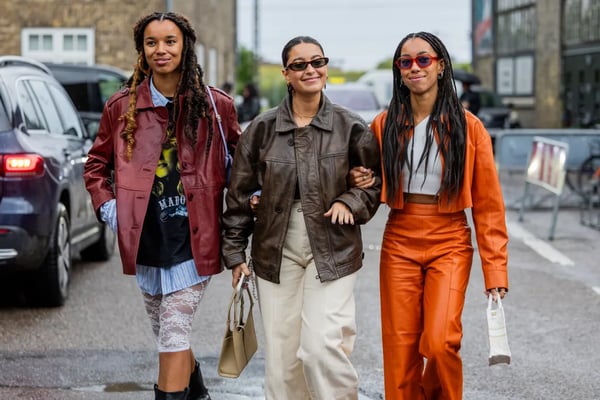 From end of summer fabrics to fall favorite trends, these are the August 2023 top trends that are expected to impact the womenswear, menswear, kids, and beauty markets for months to come.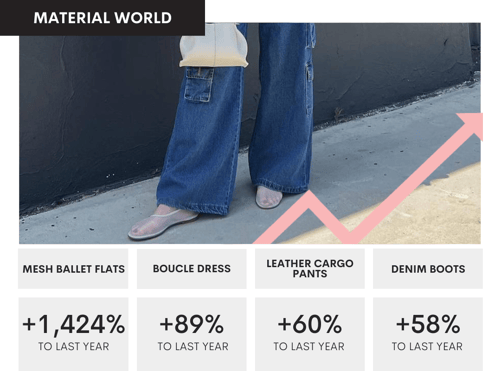 Sometimes it's not about reinventing the wheel, but making a few tweaks on a tried-and-true can make all the difference. This season, material updates are top of mind. Currently, mesh ballet flats (+1,424% to LY) are an it-girl favorite while we're also seeing an increased interest in fall-forward materials on leather cargo pants (+60% to LY), denim boots (+58% to LY), and boucle dress (+89% to LY).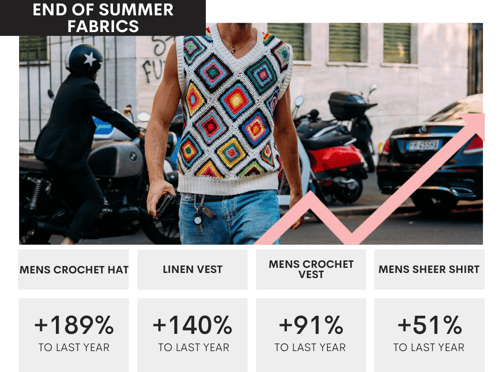 While summer nears its end, men are still exploring summer-forward fabrics to celebrate the last few months of warm weather. In comparison to last year, mens crochet hat is up +115% in market adoption while mens crochet vest is seeing a +91% increase in search growth. Plus, trends like mens sheer shirt (+51% to LY) and linen vest (+140% to LY) are experiencing positive growth.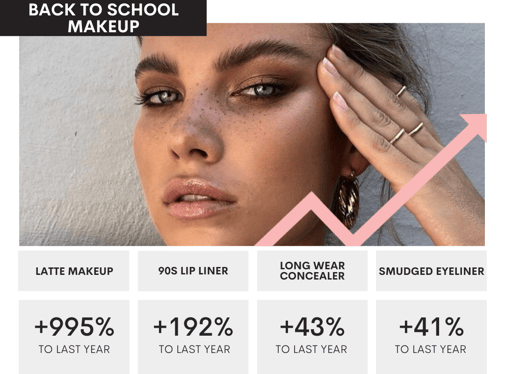 Back-to-school season is finally here along with wearable makeup looks becoming the most trend-forward option. A TikTok favorite, latte makeup is +995% to last year with over 288M views and works well for fall due to the warm tones. Smudged eyeliner (+41% to LY) is steadily growing in popularity as 90s lip liner (+192% to LY) remains a safe bet trend. Long wear concealer is emerging with +15% market adoption to last year as consumers aim to discover a product that's durable and versatile.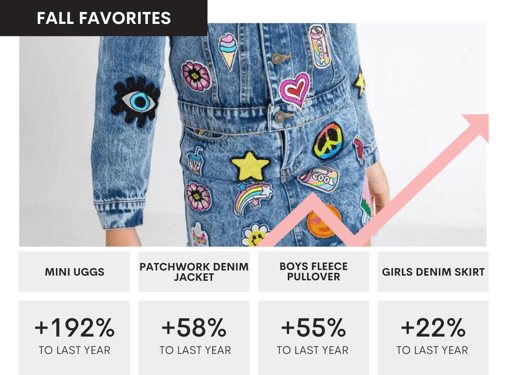 This fall is focused on denim and comfort pieces as the weather cools off. Patchwork denim jackets (+58% to LY) and the girls denim skirt (+22% to LY), often with embellishments, are top trends. Boys fleece pullovers are comfy go-tos up +55% to last year in searches. A fall and winter must have, mini uggs (+192% to LY) continue to be a safe bet trend and top shoe choice for all ages.
---
To learn more about trends that are growing — and dying, please contact hello@trendalytics.co.