Festival Season Trends Sparked by Coachella 2023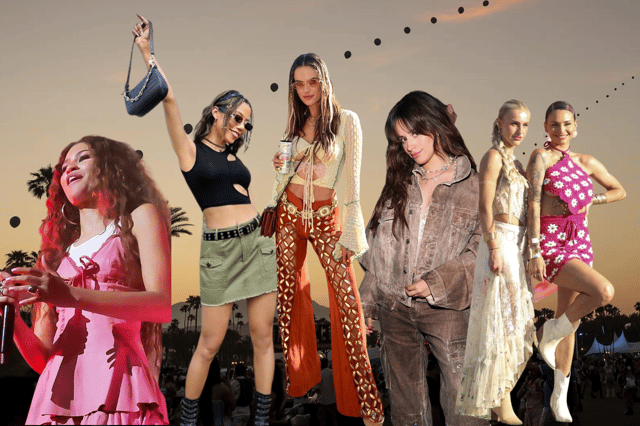 April officially marks the kick-off of Festival season––Spring/Summer's smaller scale yet ultra-cool little sister of the fashion year––with Coachella in Indio, California. Known for its slew of celebrity attendees, buzzworthy events outside of the mainstage, and trendsetting fashion, it's no surprise that it garners global eyes; plus, the lineup has begun to take a more well-rounded, international stance as performers like Blackpink from South Korea and Bad Bunny from Puerto Rico (who used his set time to pay homage to Latin America's influence on the music industry) are pulling in fans from around the world.
Case in point, the outfits worn over the course of the two-weekend festival never fail to influence the fashion choices of the events to follow throughout the summer. Ahead, discover the trends to note and the celebrities that took part in the looks, too.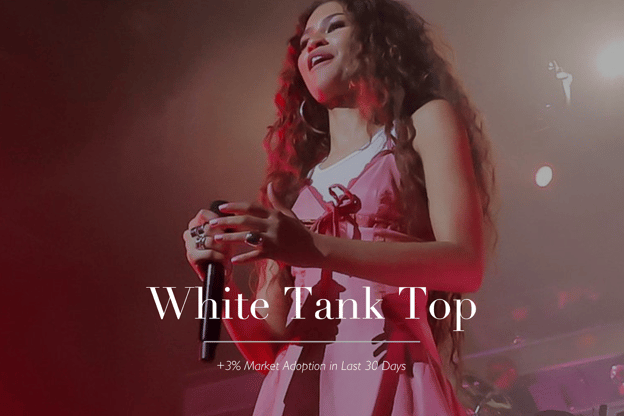 Aligned with the rising "wearable wardrobe" aesthetic, celebrities like Kendall Jenner, Hailey Bieber, and Kylie Jenner opted for a "less is more" with the little white tank acting as the staple star of the show. While simple, this was seen on runways like Prada and Bottega Veneta, and it is currently reaching a +3% increase in products added to the market within the past 30 days. Plus, Zendaya even wore one on stage layered under a mini dress for a surprise set with Labrinth––and the buzz from the occasion sparked an average of +1,103% increase in mentions across social media since the viral moment.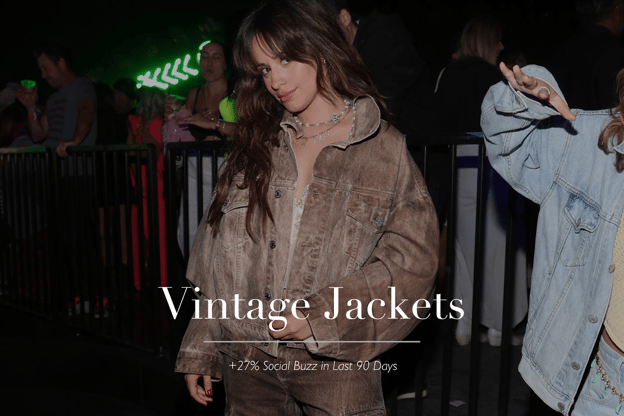 While Coachella takes place in the desert; oftentimes, the celebrities skip the heat in the daytime of the festival in lieu of the nighttime headlining sets and afterparties––all of which occur when the temperatures drop. Camila Cabello went for an oversized denim jacket in an acid wash (+91% to LY), The Weeknd wore a long leather trench (+65% to LY) for his performance, and Billie Eilish was dressed in an ultra-oversized bomber (+10% to LY).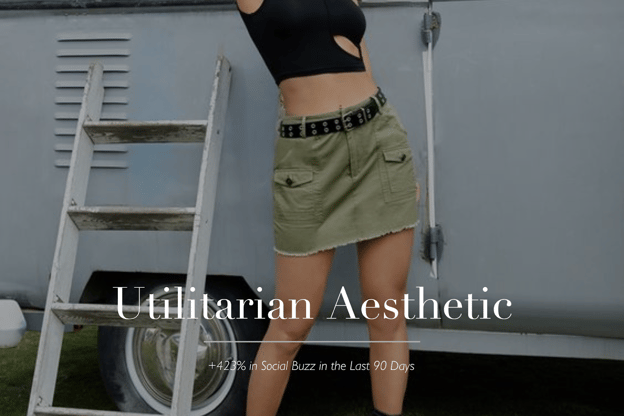 As a whole, the utility aesthetic is an important trend to watch into the Fall/Winter 2023 season––in fact, products under this category have seen a +4% increase in market adoption over the last 30 days. Specifically at Coachella, lightweight cargo pants were an optimal choice for the desert––durable without locking in as much heat as denim. Within the Trendalytics platform, iterations of the trend have been standouts that are ranking highly with accelerated growth; currently, parachute pants are up +629%, parachute cargo pants are up +522%, and wide leg cargo pants are up +98% to LY. Plus, we've seen this trend make its mark within the skirts category, too, as the cargo skirt is up +264% to LY in average weekly searches and +423% in social buzz in the last 90 days.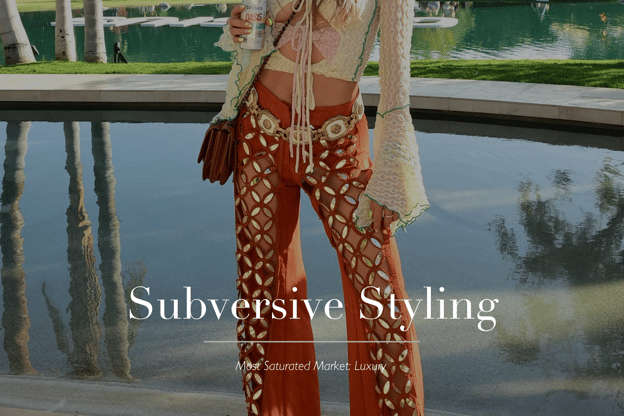 Subversive styling cues are becoming key, especially for the Gen-Z market, as deconstructed looks (+100% in social buzz in the last 30 days) and patchwork pieces (39k avg. weekly searches) were festival mainstays at Coachella. For example, Kali Uchis went for a mini-skirt and corset look that encompassed multiple washes of denim while Willow's top and shorts combo offered up draped details; plus, Alessandro Ambrosio wore an of-the-moment bohemian look with deconstructed pants punctuated with hardware and a lace top that featured tie-closure cutouts. The supermodel is known for her highly anticipated Coachella looks, and this year, her account saw a +183% increase in interactions during the week to follow.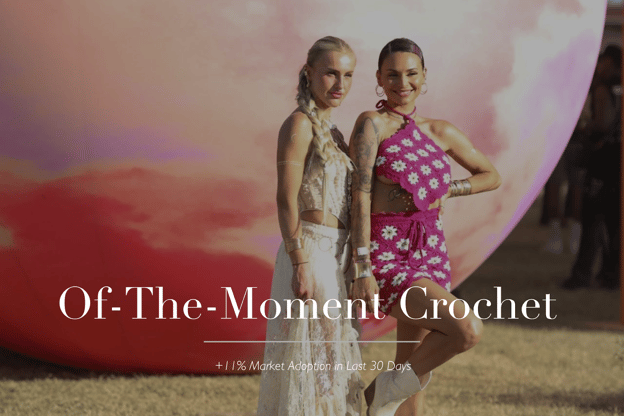 Crochet is set to be the "it" fabrication of summer, and the crowd at Coachella had a headstart on the trend. Currently, it's seeing a +16% increase in average weekly searches to last year as well as a +11% increase in market adoption in the last 30 days. It's also most saturated in the luxury market––all of which leading to a high confidence of continued growth for the trend. Also, this trend isn't just for ready-to-wear––crochet slides are up +1,540% to LY in average weekly searches.
Plus, if you're looking to compare which "it" girls were actually influential––we've aggregated the growth of the style set on Instagram or TikTok and attended buzzy events like #RevolveFest (46M views on TikTok) and #NeonCarnival (56M views on TikTok). And if you're seeking further insights on social media, or any of the trends at Coachella, be sure to set up a demo to learn more about Trendalytics' platform capabilities.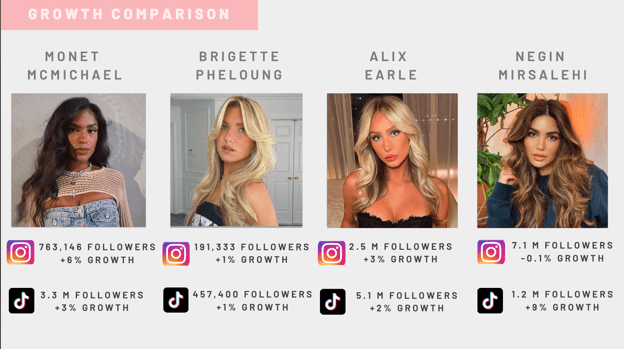 ---