Just the Data: New in Boots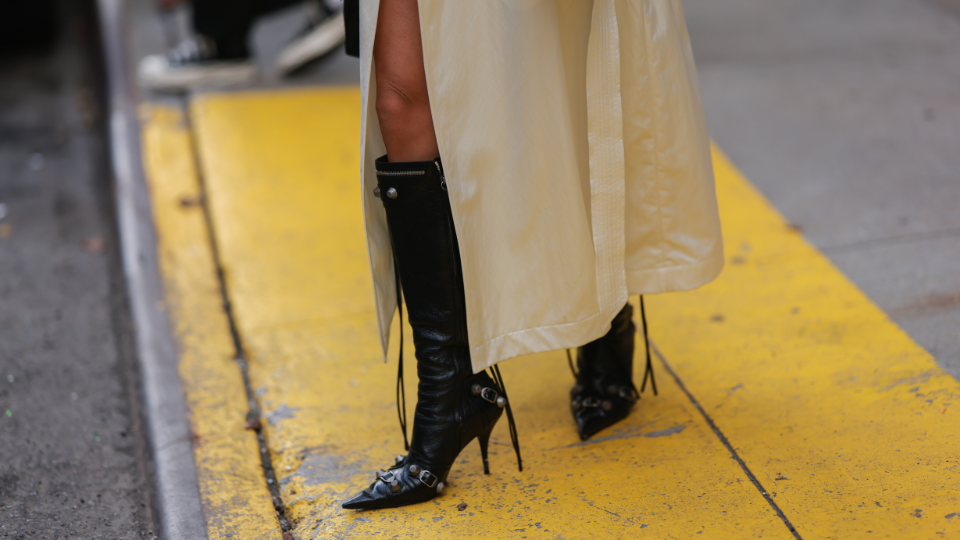 This fall and winter, consumers are playing with their personal style by branching out and purchasing out-of-the-norm footwear. We are seeing social media impact footwear trends greatly as well as the moto aesthetic and influences from the '90s, of course. Below, check out some of the top trending boots in womens, mens and childrens this year.
---
Womenswear Market

With fall in full swing, women are back in boots for the cooler weather. Popular within the moto aesthetic, the biker boot (+58% to LY) is an emerging trend with 16K average weekly searches, most saturated in the luxury market. The Miu Miu buckle boot is a cult favorite biker style up +432% to last year and is expected to continue growth through the next year. Thanks to social media, Maison Margiela is growing in popularity, bringing the Tabi boot to the forefront of the market––up +42% to last year in searches with increasing demand and market adoption up +12%. Fold over boots (+92% to LY) are a safe bet trend and come in a variety of styles, colors and fabrications, making this boot a top mover for the season with +119% market adoption to last year. To note, they're already the most saturated in mass market. Similarly, embroidered cowboy boots are up +210% in market adoption to last year with searches up +105%––in much thanks to Taylor Swift. Plus, pointed toe boots are +41% to last year and seeing exponential growth in market adoption within the luxury sector.
Menswear Market

Mens fur-lined boots (+92% to LY) are a cold weather must-have and emerging trend with +50% market adoption to last year. A classic style, mens wingtip boots are +78% to last year in searches and growing at accelerated rates with Thom Browne as a top selling brand. Mens chunky boots are up +48% in searches and sold at top retailers such as Farfetch, Macy's and Asos. Similar to womens, mens biker boots (+6% to LY) are a high search volume trend with 6K average weekly searches and +20% market adoption in the last 30 days -- Golden Goose and Dolce & Gabbana are carrying popular options. Mens western boots are a stable trend up +21% to last year with 24K average weekly searches and growing thanks to Barbie's Ken while mens cowboy boots have similar searches and should continue growth for months to come.
Childrenswear Market

When it comes to Fall/Winter, childrens footwear calls for cute and cozy options, perfect for going to and from school. A favorite among all ages, Ugg boots (+14% to LY) have extreme search volumes of 131K average weekly searches and continue to saturate the footwear market, up +12% in market adoption in the last 30 days. Wellies are a top seasonal trend +30% to last year as they come in many different colors and patterns with Kuling and Hunter as top selling brands. Kids cowboy boots are an emerging trend (+16% to LY), up +57% in market adoption to last year thanks to influences like the Barbie movie and Taylor Swift. A girls favorite, girls sparkle boots are perfect for the holiday season and has seen +14% market adoption in the last 30 days. Red boots are an emerging trend in footwear as this color continues to saturate markets with 31K average weekly searches, up +50% to last year.
---
To learn more about trends that are growing — and dying, please contact hello@trendalytics.co.