November 2021 Top Trends
From cabincore to 90s-inspired accessories, these are the November 2021 top trends that are expected to impact the womenswear, menswear, childrenswear, and beauty markets for months to come.
Women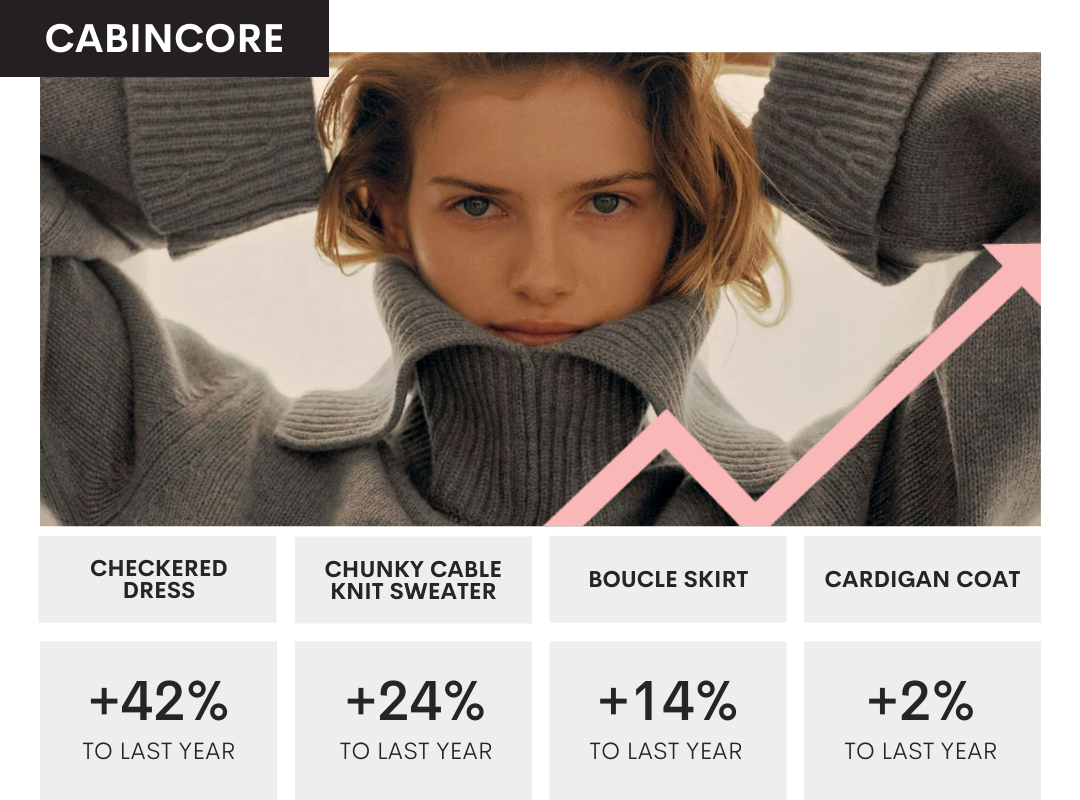 Cabincore is the cold weather alternative to cottagecore–and already has over 31M views on TikTok. Embracing the rustic and cozy atmosphere that comes with sitting fireside and drinking hot chocolate, women are searching for emerging trends like cardigan coats (+2% to LY), chunky cable knit sweaters (+24% to LY), and boucle skirts (+14% to LY). A fall staple, checkered dresses are experiencing accelerated growth–searches are +42% to last year and market adoption is +17% in the last 30 days.
Men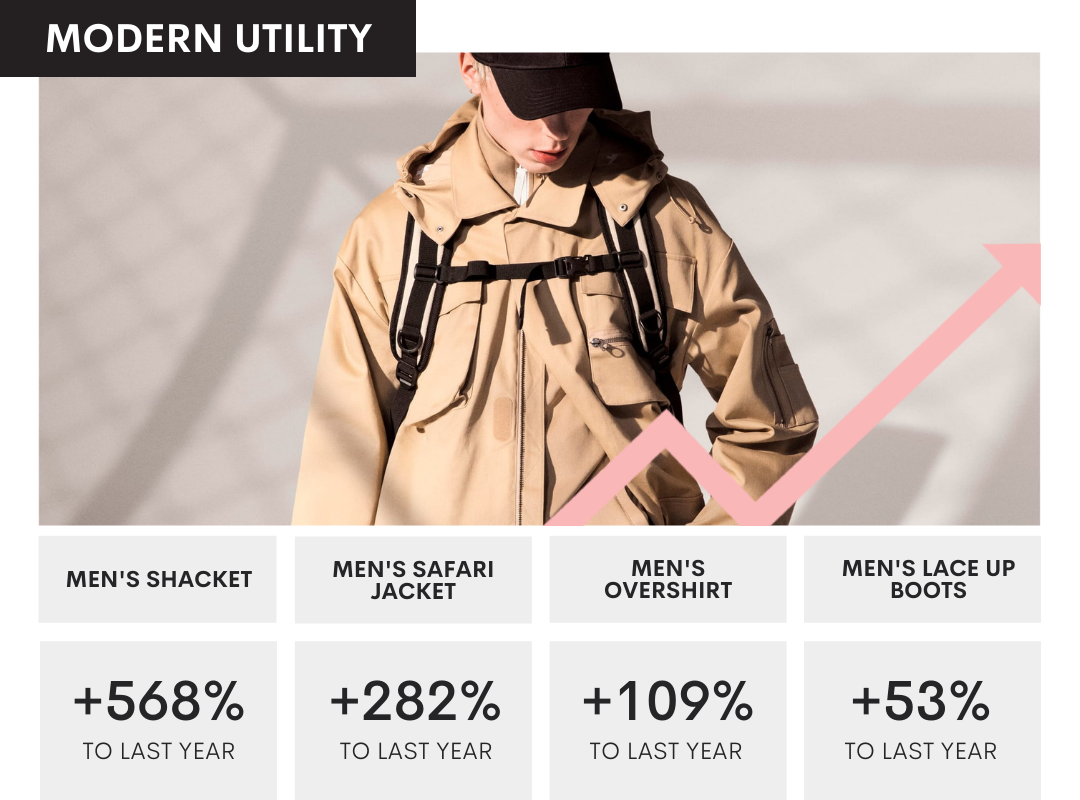 The utility trend continues to circulate through the menswear market–this time with both safari and military influences. Searches for men's safari jackets are +282% to last year. The modern uniform includes emerging trends like men's bombers (-2% to LY) and men's lace up boots (+53% to LY), as well as safe bets like men's shackets (+568% to LY) and men's overshirts (+109% to LY).
Beauty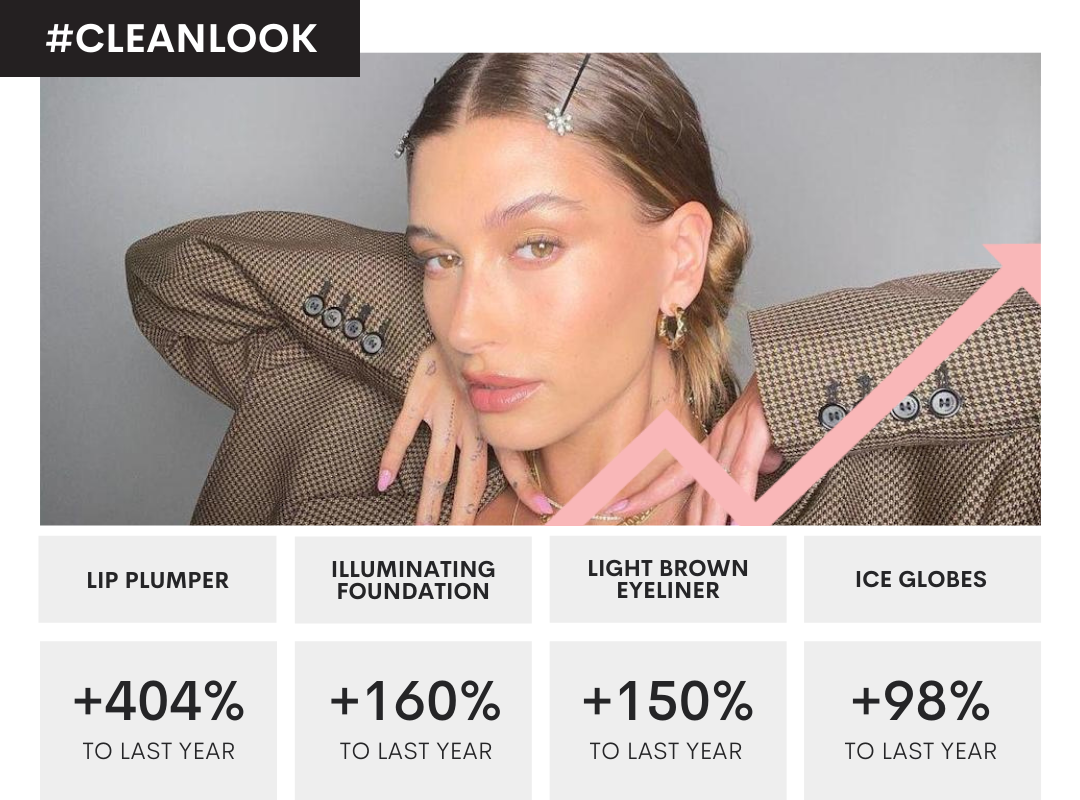 Characterized by hydrated skin, slicked back hair, and minimal makeup, the newest beauty trend to take over TikTok is all about enhancing your natural beauty. The hashtag #CleanLook has nearly 47B views on the app, where Gen Zers are sharing tutorials that feature hydration drops (+48% to LY), illuminating foundation (+160% to LY), and light brown eyeliner (+150% to LY). Ice globes (+98% to LY) provide a natural glow, while lip plumper (+404% to LY) offers a subtly enhanced pout.
Kids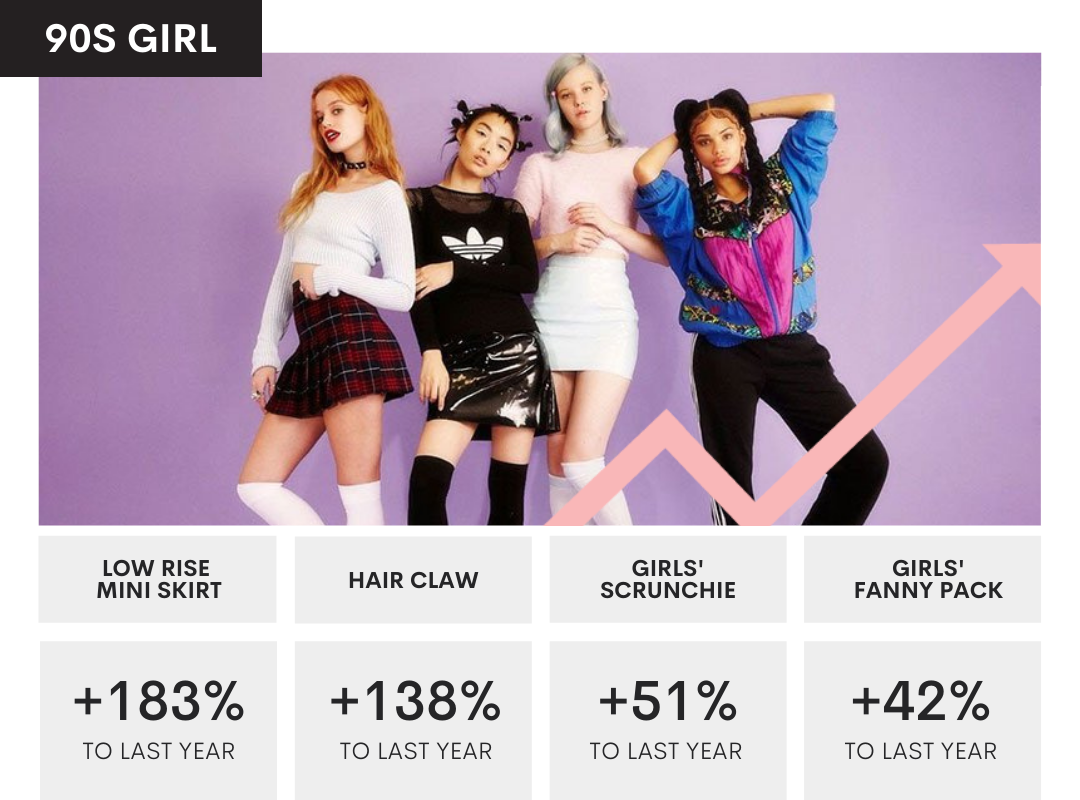 The same 90s aesthetic that has captivated the womenswear market lately is influencing the next generation. Fun accessories like girls' fanny packs (+42% to LY) and girls' scrunchies (+51% to LY) are emerging trends to watch. Safe bets like hair claws (+138% to LY) and low rise mini skirts (+183% to LY) are also gaining popularity as kids look to their online idols for inspiration.
---
To learn more about trends that are growing — and dying, please contact hello@trendalytics.co.