October 2021 Top Trends
From Parisian-inspired sweaters to preppy staples, these are the October 2021 Top Trends that are expected to impact the womenswear, menswear, childrenswear, and beauty markets for months to come.
Women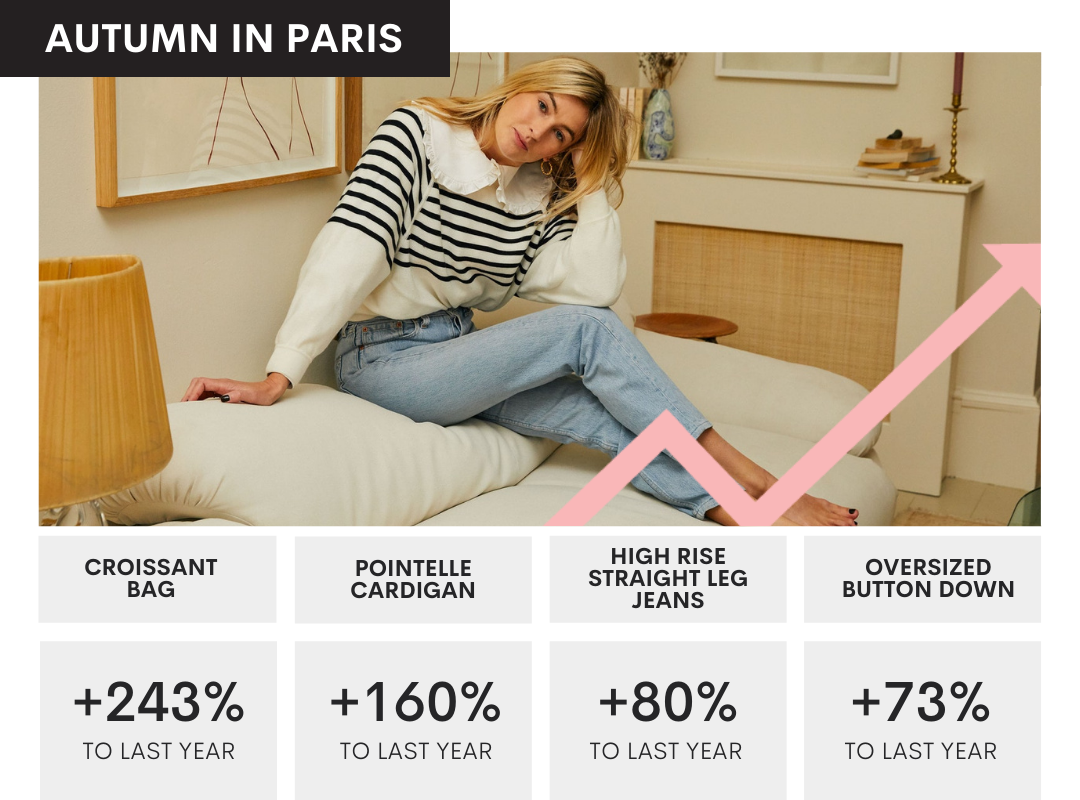 As the seasons change, women are finding beauty in simplicity and classic French girl style is leading the way. Croissant bags (+243% to LY), pointelle cardigans (+160% to LY), and oversized button downs (+73% to LY) are growing at an accelerated rate. High rise straight leg jeans are up in searches +80% to last year. If Zara's recent collaboration with French style icon Charlotte Gainsbourg is any indication, Parisian chic is the style of the season.
Men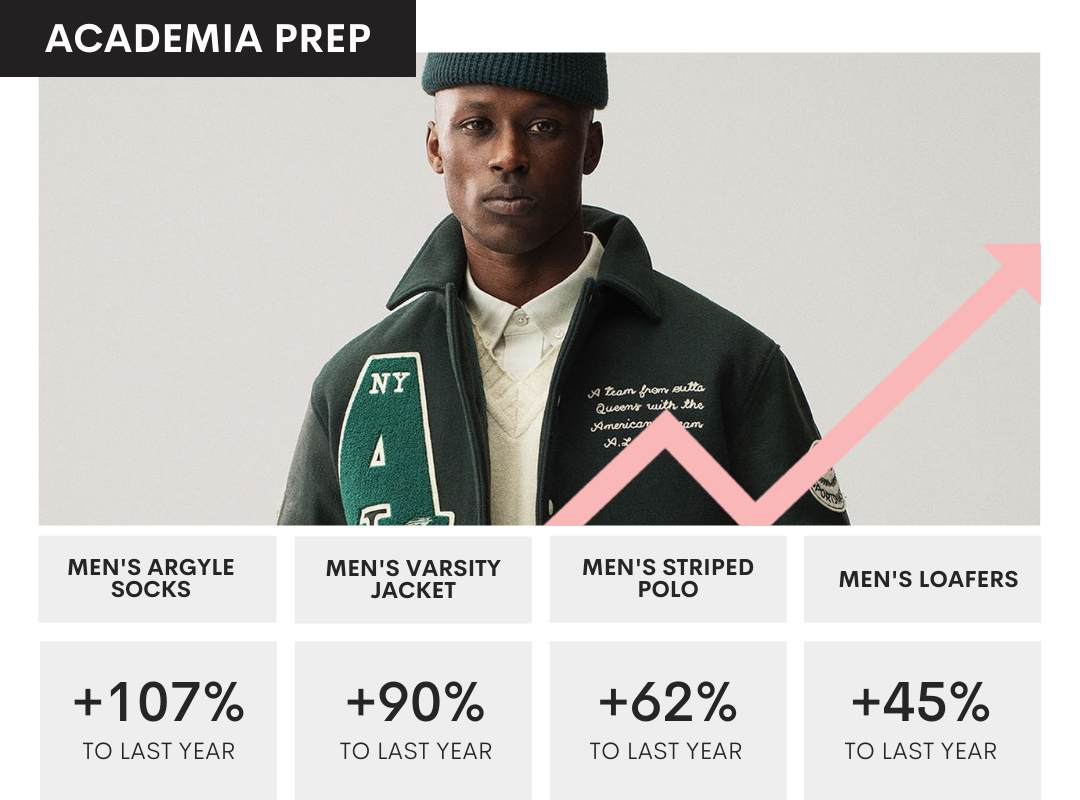 School is in session and men are pulling inspiration from the uniforms of years past. Preppy styles like men's striped polos (+62% to LY), men's loafers (+45% to LY), and men's argyle socks (+107% to LY) are emerging trends to watch. An ode to academia, searches for men's varsity jackets are +90% to last year and market adoption is +12% in the last 30 days. Menswear mainstays like Supreme and Aimé Leon Dore just released variations of the style.
Beauty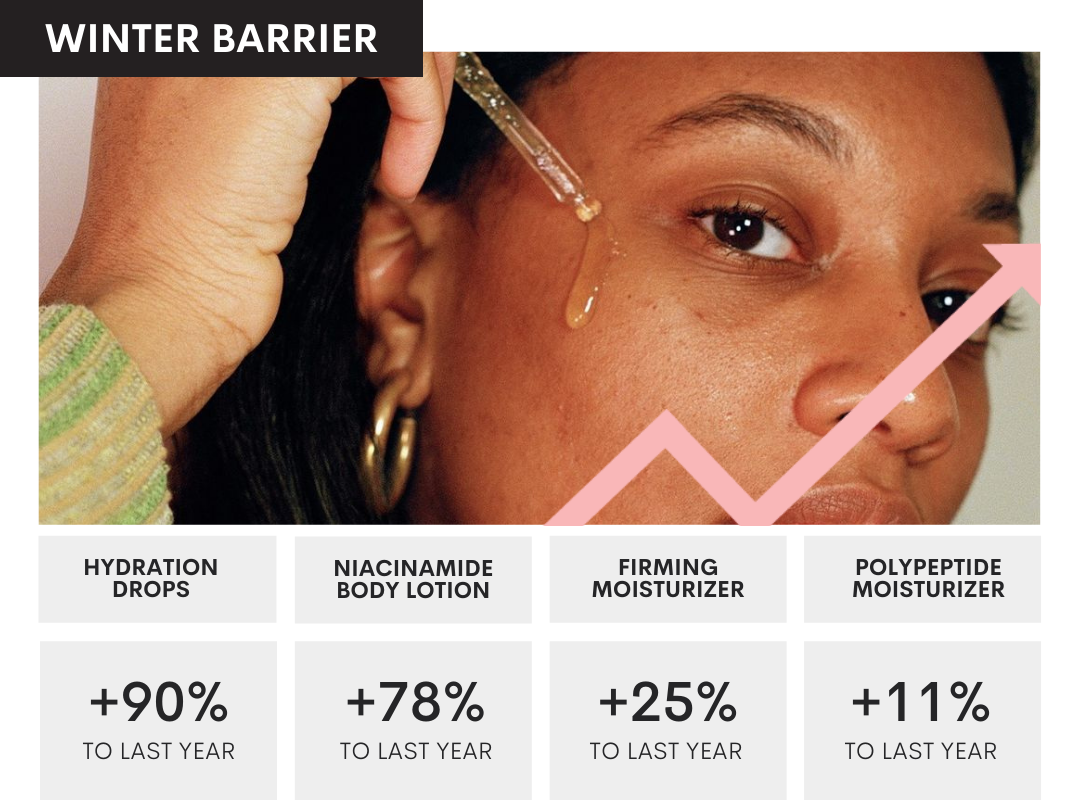 With winter on the way, consumers are revamping their skincare routine to protect themselves from the colder temperatures. Focused on hydration, we're searching for hydration drops (+90% to LY), firming moisturizer (+25% to LY), and polypeptide moisturizer (+11% to LY). A safe bet, niacinamide body lotion supports the skin barrier and increases resiliency. Searches for the winter staple are +78% to last year and market adoption is +8% in the last 30 days.
Kids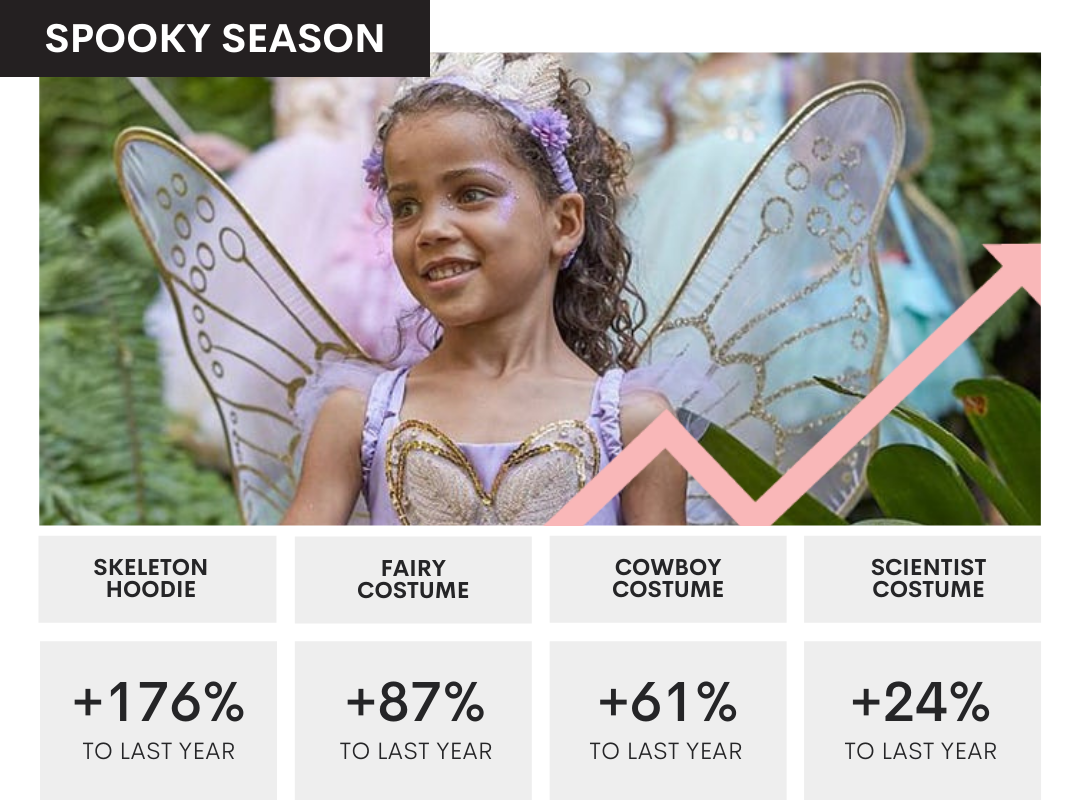 With Halloween quickly approaching, kids and parents alike are getting in the spirit with some costume shopping. Skeleton hoodies (+176% to LY), a safe bet, offer an effortless and affordable way to celebrate the season. When it comes to trick or treating, costumes across categories are showing emerging behavior, from fairy costumes (+87% to LY) to cowboy costumes (+61% to LY) and everything in between.
---
To learn more about trends that are growing — and dying, please contact hello@trendalytics.co.