Accessories & Jewelry Market Forecast 2024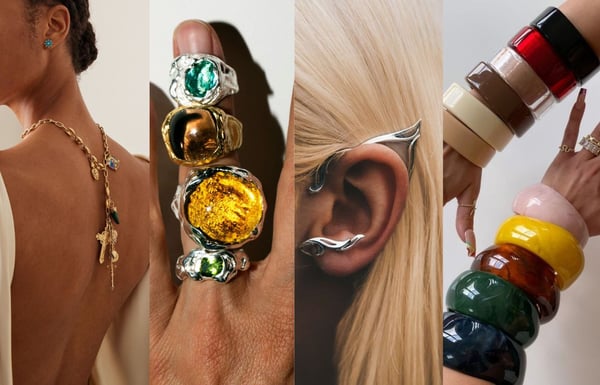 Discover the top trending aesthetics in accessories and jewelry along with key items in the market supported by Trendalytics data––click here for the full report.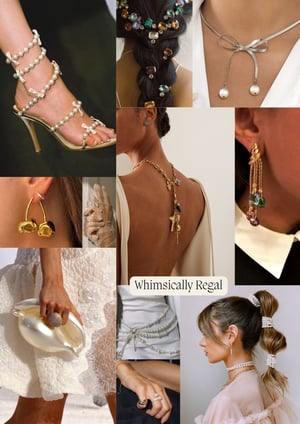 Whimsically Regal
With a heightened interest in Surrealism, whimsically regal pieces are coming to the forefront of the market with a wondrous sense of curiosity and class––elegance but make it fun per se. Diamonds, gemstones and pearls are key within this aesthetic along with feminine touches like bows and heart shapes.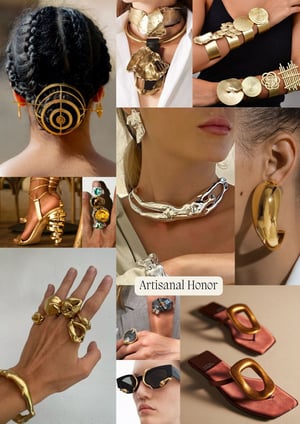 Artisanal Honor
A new appreciation for artisanal pieces in jewelry and accessories has provided an opportunity to honor the past while looking forward. Organic shapes and molten metals are key while geode pendants are having a moment, nodding to earth's natural beauty. Sculptural shoes, geometric bags, and metal hair pieces are ones to watch.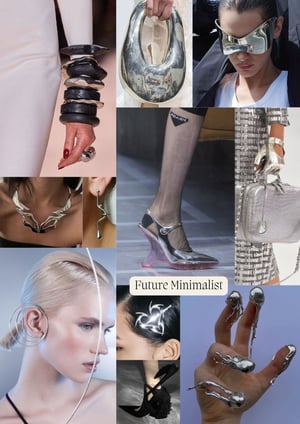 Future Minimalist
An interest in technology and its impacts on the future has inspired futuristic accessories with a minimalist's touch. Silver metallic is key when it comes to jewelry –– like ear and arm cuffs ––as well handbags and heels. Futuristic sunglasses are a safe bet while 3D print shoes are an emerging trend.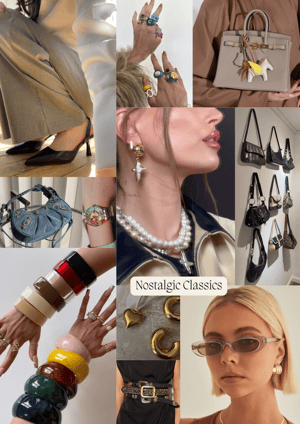 Nostalgic Classics
Fashion's cyclical nature means tried-and-true classics will always be nostalgic favorites. Consumers are loving the 90s and early aughts staples like kitten heels, pointed toe pumps and 90s shades. Plus, the timeless Birkin bag is back with a renewed appreciation, and layered accessories such as bangles, huggie hoops, and chain necklaces are having a moment, too.
---
To learn more about trends that are growing — and dying, please contact hello@trendalytics.co.