September 2022 Top Trends
From '90s Glam to Cool & Collared, these are the September 2022 top trends that are expected to impact the womenswear, menswear, kids, and beauty markets for months to come.
Women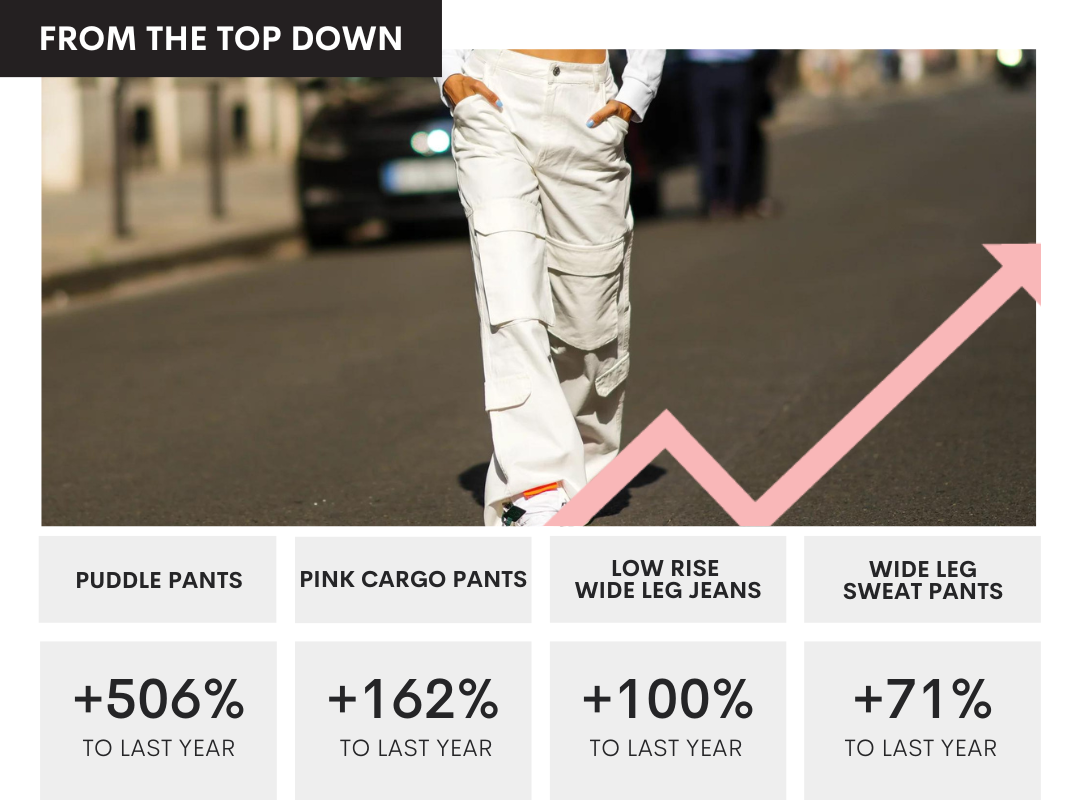 It's safe to say that we are certainly in a pant cycle; as daytime tops remain as easy knits, creativity is happening within bottoms. Currently, note puddle pants (+506% to LY), low rise wide leg jeans (+100% to LY), wide leg sweatpants (+71% to LY), and, of course, pink cargo pants (+162% to LY) as trends to watch.
Men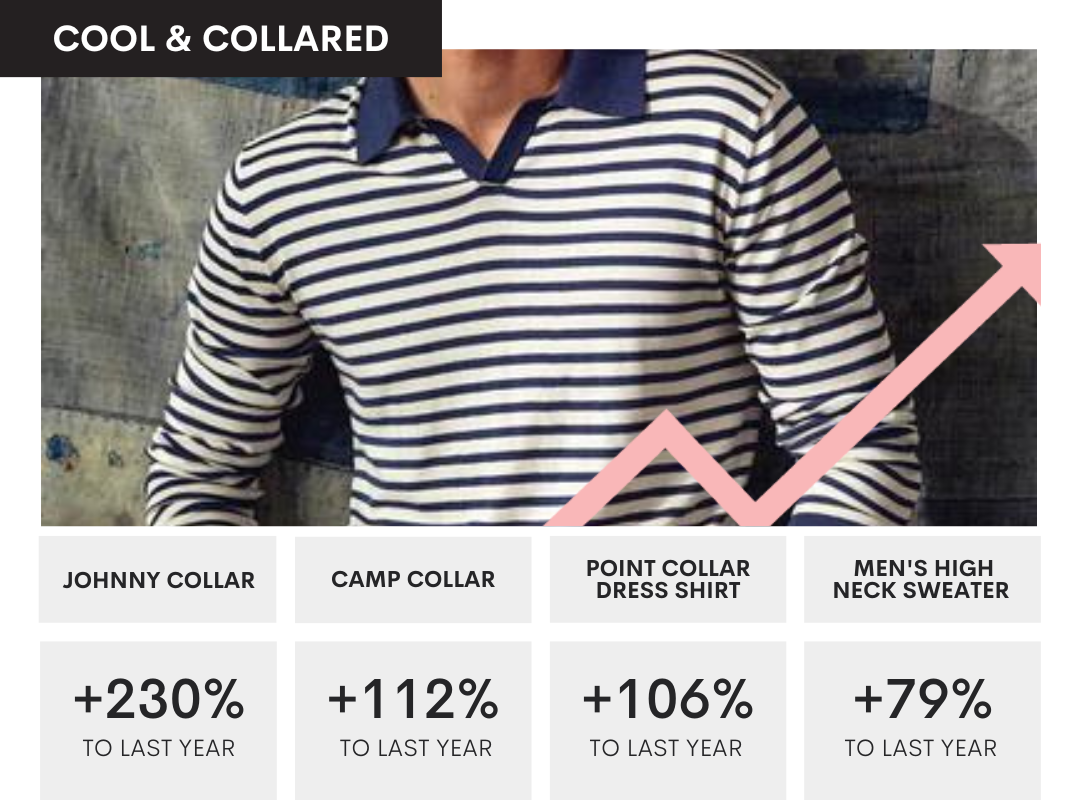 In rebuttal to seasons' past dressed-down trends in menswear, there's a renewed creative ethos within shirting. This season, the johnny collar (+230% to LY), camp collar (+112% to LY) and point collar dress shirt (+106% to LY) are off to a strong start, providing a wearable yet exciting trend for the market.
Beauty
From the runways to street-style starlets, minimalistic yet grunge-leaning '90s beauty trends are emerging as a trend to watch within the beauty space. Most notably, bleached eyebrows (+11% to LY) and blotted lipstick (+32% to LY) were constants on the NYFW runways last week while glass skin (+19%) and blue mascara (+16% to LY) round out other iterations of the aesthetic.
Kids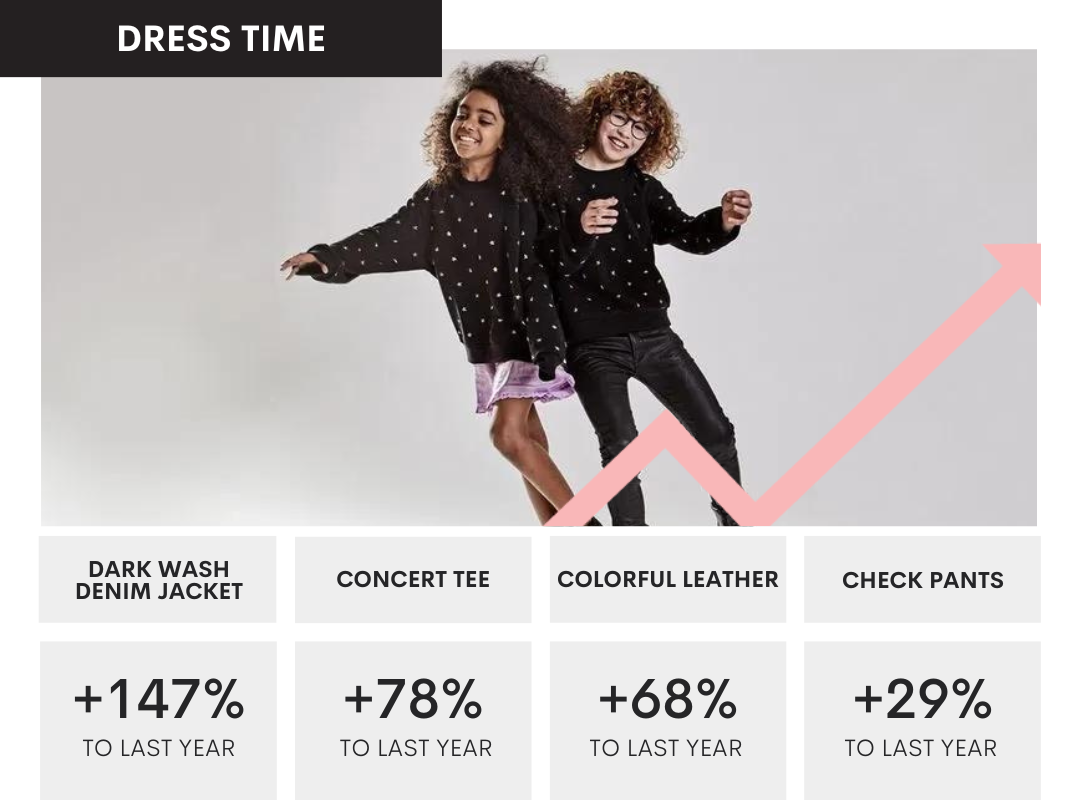 It may be back-to-school, but there's a rebellious spirit in the air. Leaning into the "cool kid" vibe, nostalgic staples like the band tee (+22% to LY) or concert tee (+78% to LY) are on the rise as well as the dark wash denim jacket (+147% to LY) and check pants (+29% to LY) that feel just edgy enough for the kidswear market.
---
To learn more about trends that are growing — and dying, please contact hello@trendalytics.co.