April 2022 Top Trends
From romantic attire to French-inspired beauty staples, these are the April 2022 top trends that are expected to impact the womenswear, menswear, kids, and beauty markets for months to come.
Women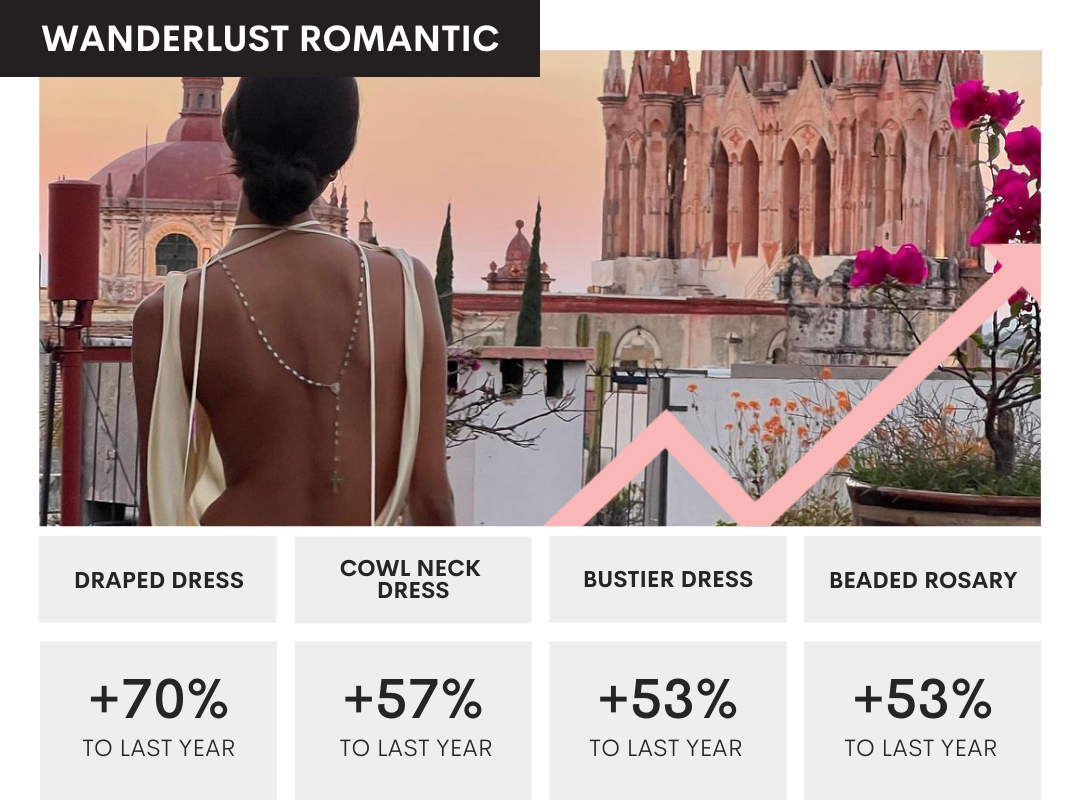 The thought of far off lands has women searching for a romantic wardrobe to match. Inspired by Mirror Palais' recent, widely shared collection, women are searching for safe bets like draped dresses (+70% to LY), cowl neck dresses (+57% to LY), bustier dresses (+53% to LY), and beaded rosaries (+53% to LY). Brands and consumers alike are embracing the craft behind collections as openwork (+24% to LY), charmeuse blouses (+58% to LY), and lace balconette bras (+20% to LY) emerge.
Men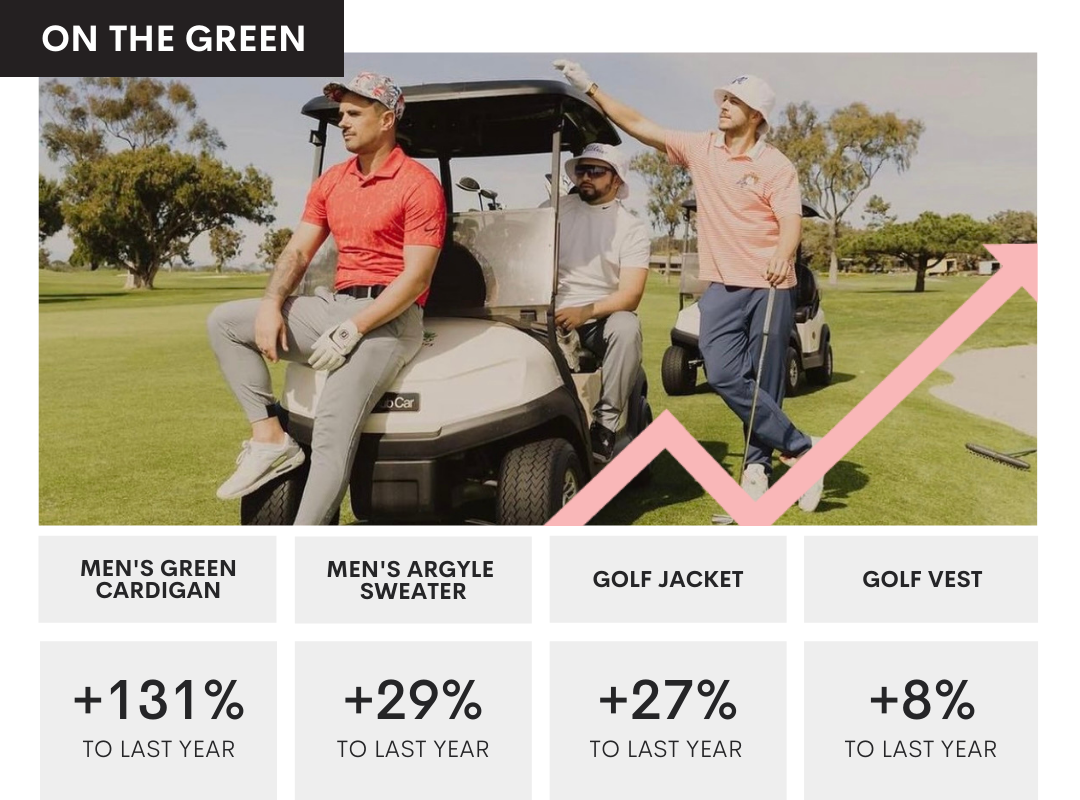 With warm weather around the corner and the Masters coming to an end this past weekend, golf tournaments are back in full swing and so is golf-friendly attire. Golfing essentials like golf jackets (+27% to LY), golf vests (+8% to LY), men's quarter zip sweatshirts (+34% to LY), and men's argyle sweaters (+29% to LY) are starting to grow. These preppy styles go beyond the golf course–searches for men's green cardigans are +131% to last year.
Beauty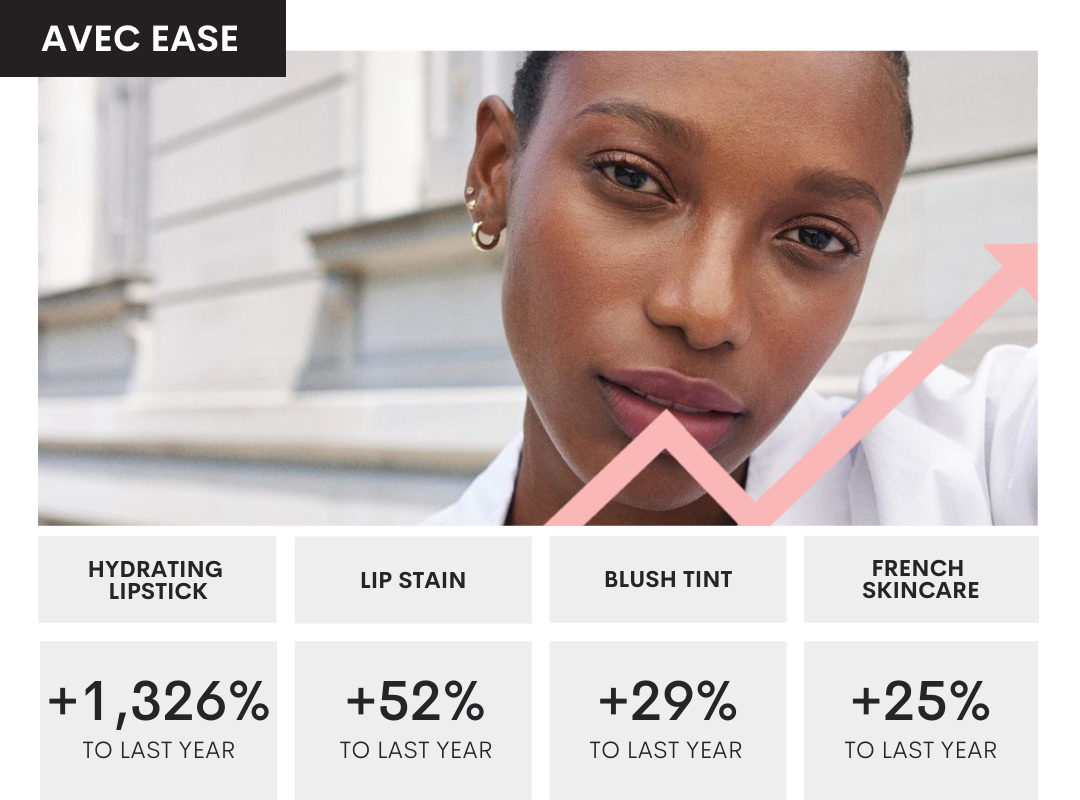 Women are gravitating toward effortless French girl beauty as the natural look continues to gain popularity. An emerging trend to watch, searches for French skincare are +25% to last year. Particular attention is being paid to achieving flushed cheeks and tinted lips. Blush tints (+29% to LY) and blush palettes (+11% to LY) are emerging trends, while hydrating lipsticks (+1,326% to LY) and lip stains (+52% to LY) are safe bets.
Kids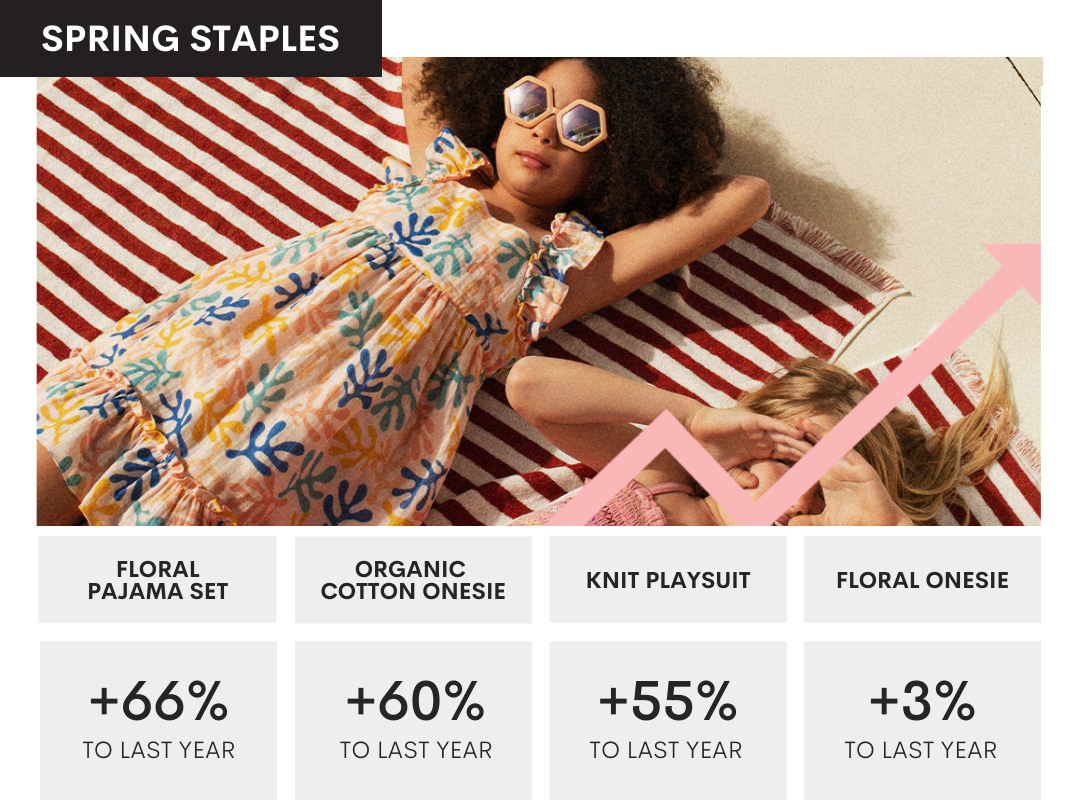 Parents are finally replacing the heavy sweaters and puffer coats of winter with floral prints, light fabrics, and effortless styles. Floral onesies (+3% to LY) and organic cotton onesies (+60% to LY) are spring staples that are starting to grow. Knit playsuits (+55% to LY) and floral pajama sets (+66% to LY) are safe bets.
---
To learn more about trends that are growing — and dying, please contact hello@trendalytics.co.