August 2022 Top Trends
From the "East Villain" stereotype to glazed donut skin, these are the August 2022 top trends that are expected to impact the womenswear, menswear, kids, and beauty markets for months to come.
Women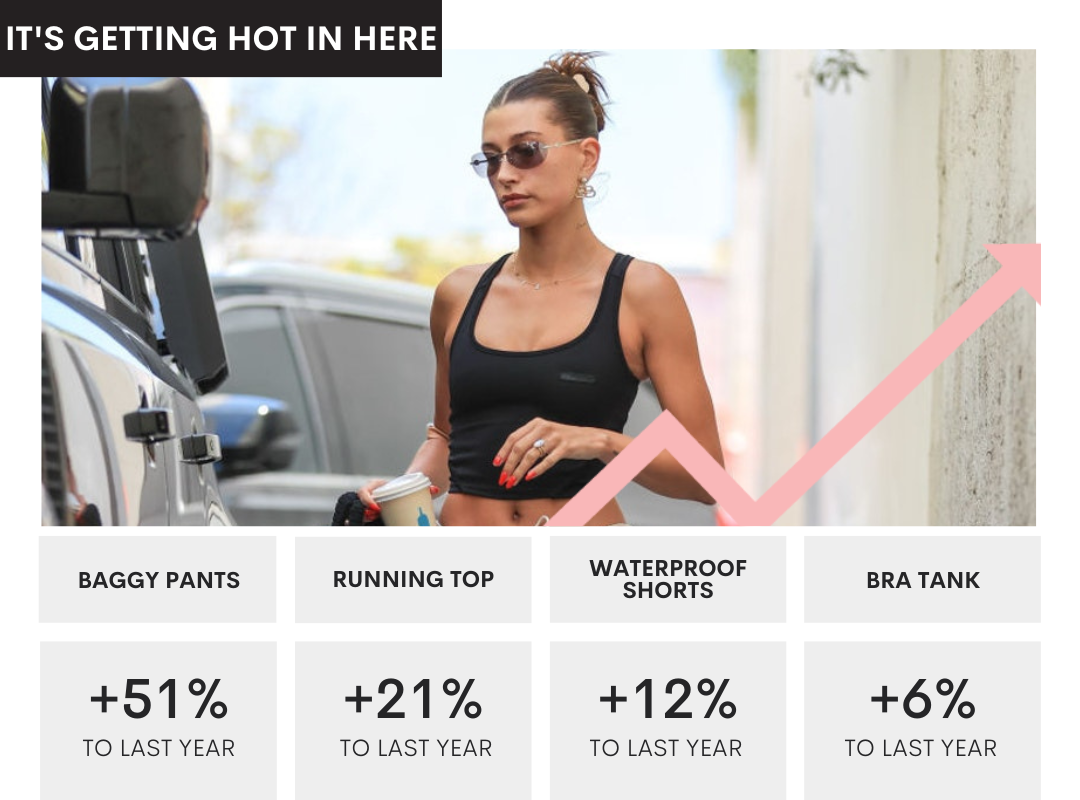 This year, "Hot Girl Summer" is taking a literal turn as heat waves scorch the nation. From a practical standpoint, waterproof shorts (+12% to LY) and the running top (+21% to LY) are casual staples driving interest. Meanwhile, the desire to "look good, feel good" has furthered trends like the bra tank (+6% to LY) and baggy pants (+51% to LY) –– a look often rocked by trendsetters like Bella Hadid and Hailey Bieber.
Men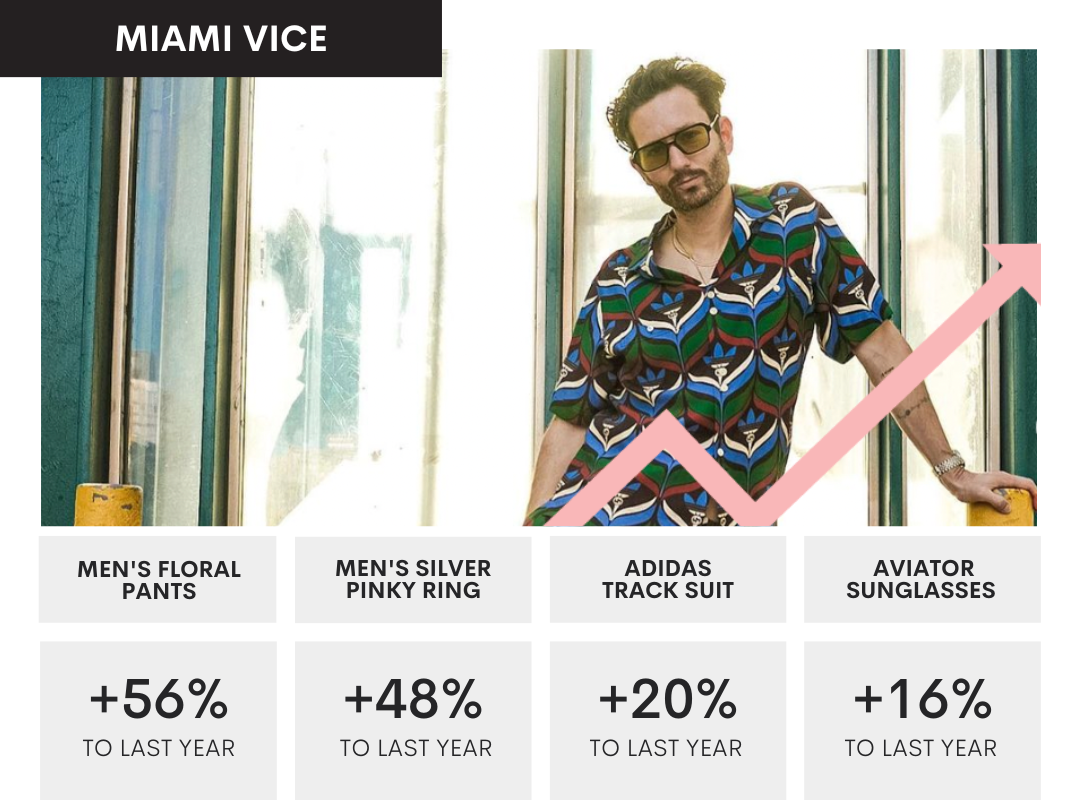 The Miami Vice aesthetic offers a summery lens to the typical urban uniform that is quickly being adapted by men on the coasts, including the "East Villain" stereotype that went viral on TikTok, picked up by The Cut. In addition to an update on the Cuban collar shirt, men's floral pants (+56% to LY), Adidas track suit (+20% to LY), aviator sunglasses (+16% to LY) and the men's silver pinky ring (+48% to LY) are prime examples of accessories driving this trend.
Beauty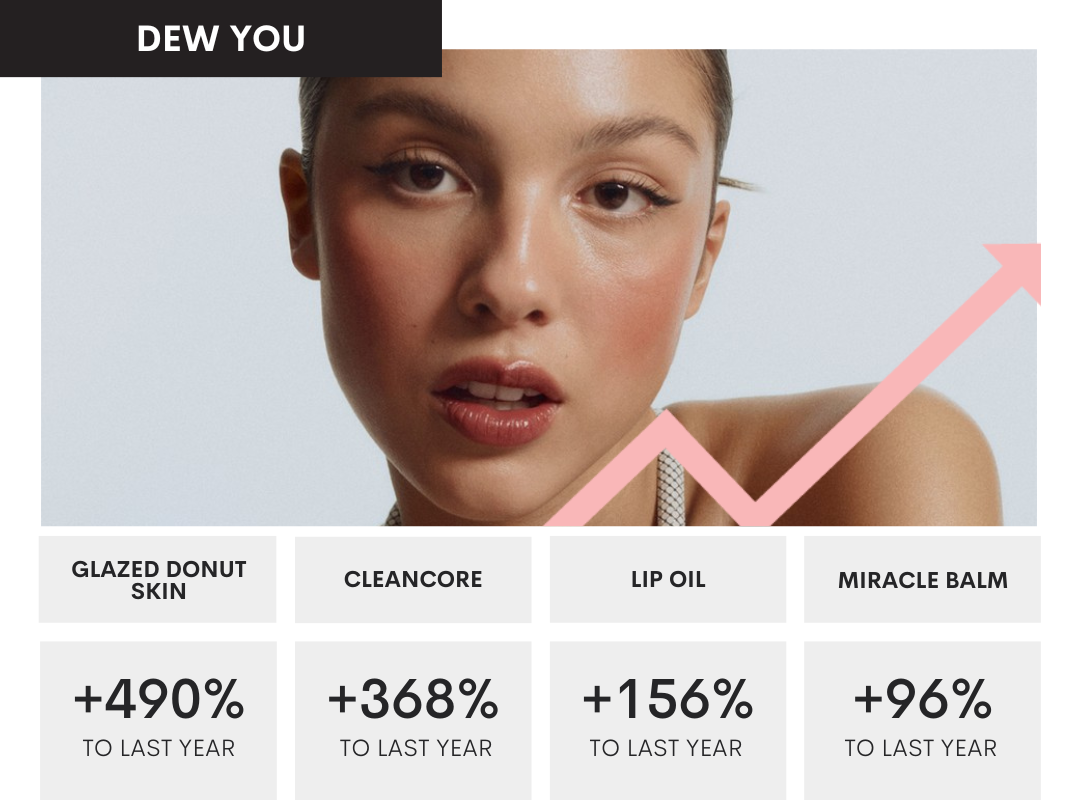 Garnering 50 million views on TikTok and 368% increase in searches to last year, cleancore is the latest update to minimalist beauty. While it embraces skincare with glazed donut skin (+490% to LY thanks to Hailey Bieber), the dewey aesthetic promotes a natural finish well-suited for the summer months that's even reflected in the rise of products like lip oil (+156% to LY) and the buzzy miracle balm (+96% to LY) that's getting more life being used in slicked hair.
Kids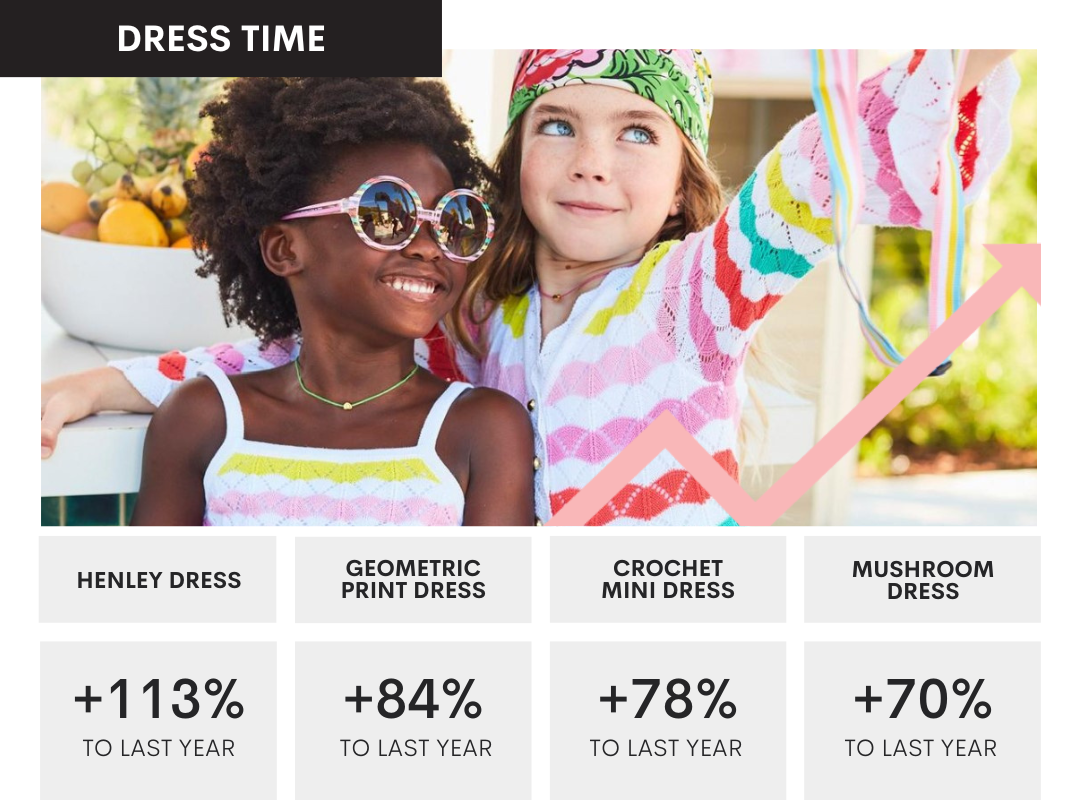 Dresses are the go-to style solution for the heat of the summer months and act as an easy vehicle for translating contemporary market trends for the younger set of shoppers. This year leading styles like the crochet mini dress (+78%), henley dress (+113% to LY) and prairie dress (+9% to LY) work nicely for teens while an of-the-moment geometric print dress (+84% to LY) and mushroom dress (+70% to LY) translate typically junior prints and graphics for kids.
---
To learn more about trends that are growing — and dying, please contact hello@trendalytics.co.