March 2022 Top Trends
From luxe loungewear to transitional outerwear, these are the March 2022 top trends that are expected to impact the womenswear, menswear, kids, and beauty markets for months to come.
Women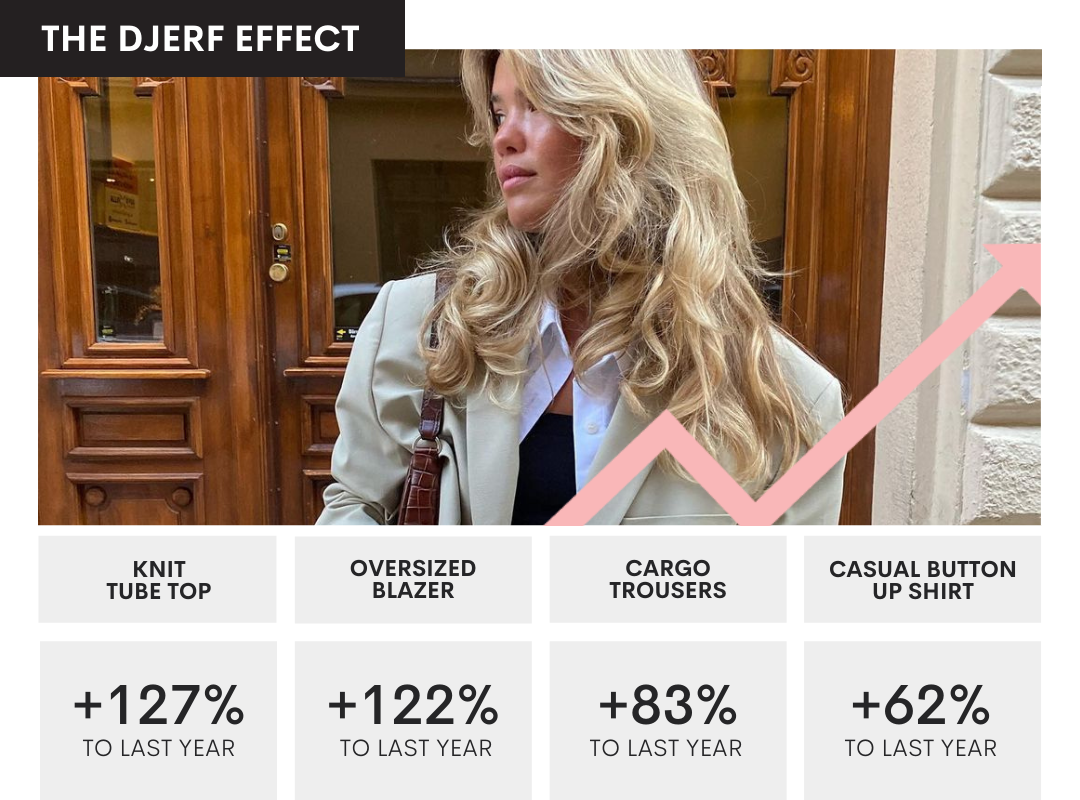 For many of us, "What should I wear?" is a question quickly followed by a browse through Matilda Djerf 's social feed. Known for her simple, but chic style, Djerf has been a source of style inspiration for years, recently gaining traction on TikTok where #matildadjerf has over 44M views. Women are on the hunt for a Djerf-approved wardrobe filled with oversized blazers (+122% to LY), casual button up shirts (+62% to LY), knit tube tops (+127% to LY), and cargo trousers (+83% to LY). Spring friendly shoes like the New Balance 990v4 (+30% to LY) are also on the rise.
Men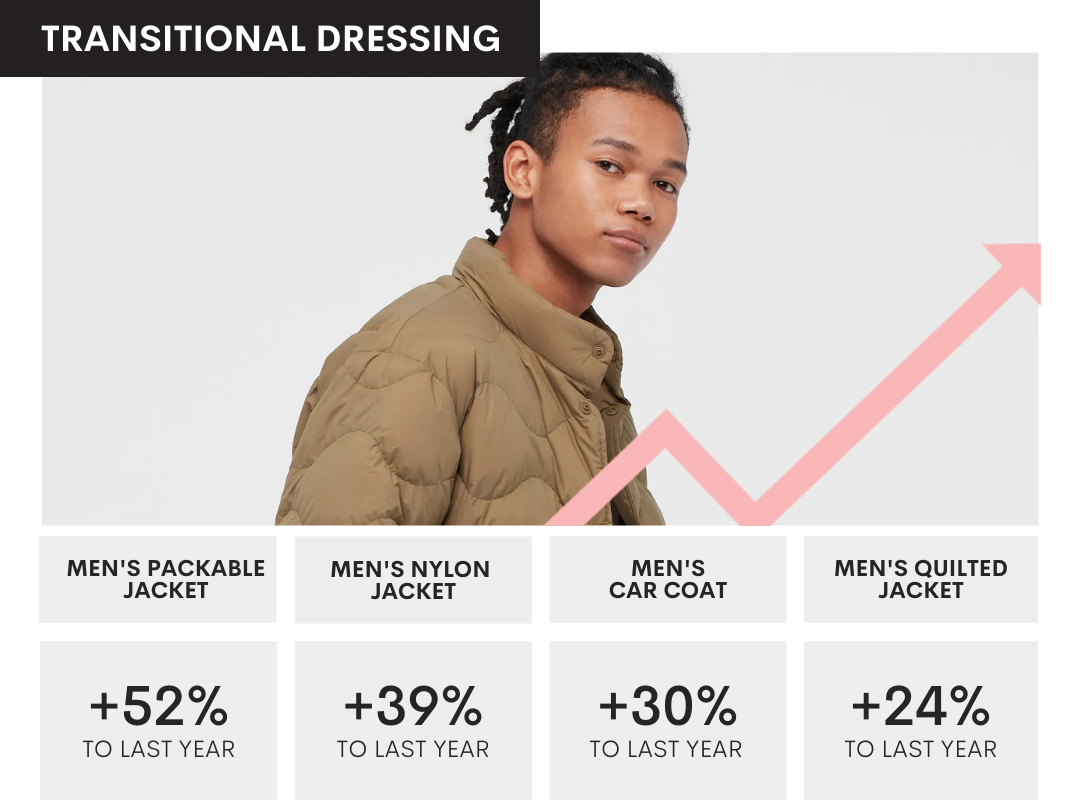 Snowing one day and sunny the next, men are learning to layer with transitional jackets that promise to keep them warm, but not too warm. Easy to throw on, lightweight jackets including men's quilted jackets (+24% to LY), men's nylon jackets (+39% to LY), men's packable jackets (+52% to LY), and men's car coats (+30% to LY) are essentials for this season's unpredictable weather.
Beauty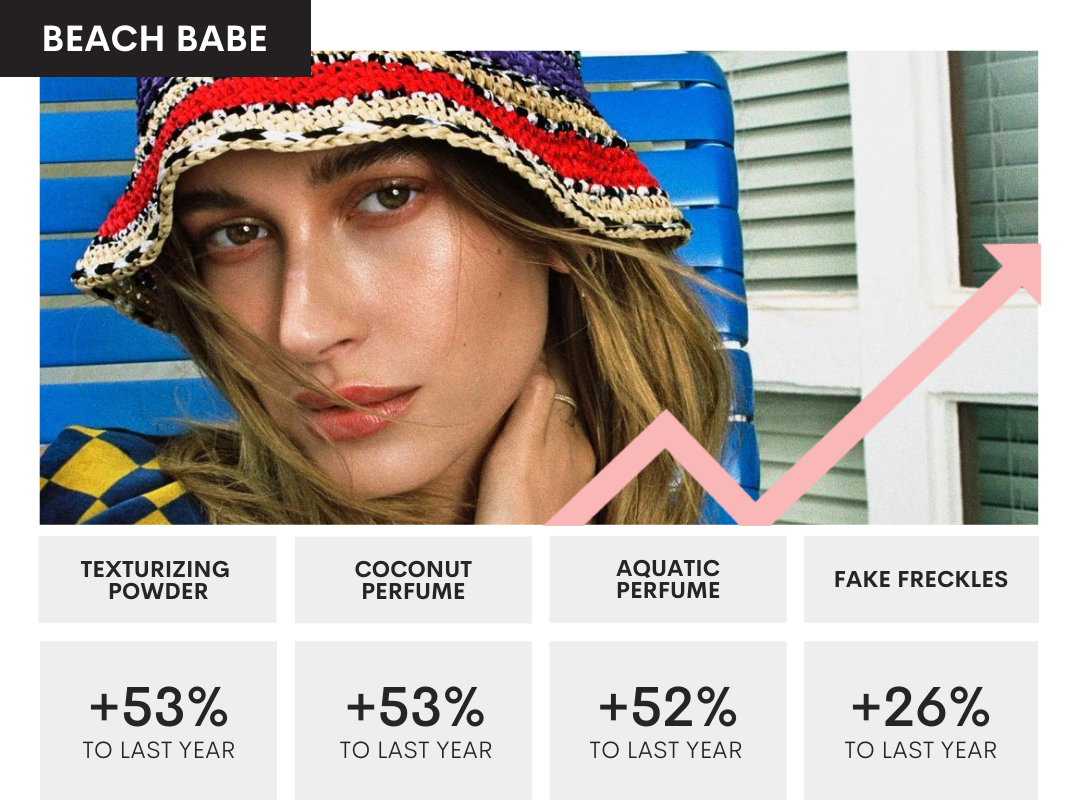 In preparation for the warmer months–and vacations–ahead, we're embracing the beach look (+19% to LY), characterized by textured hair, minimal makeup, and sea-inspired smells. Emulating the salty hair and sun kissed skin achieved after a day at the beach, we're searching for texturizing powder (+53% to LY), fake freckles (+26% to LY), and a golden glow (+12% to LY). Coconut perfume (+53% to LY) and aquatic perfume (+52% to LY) transport the wearer waterside.
Kids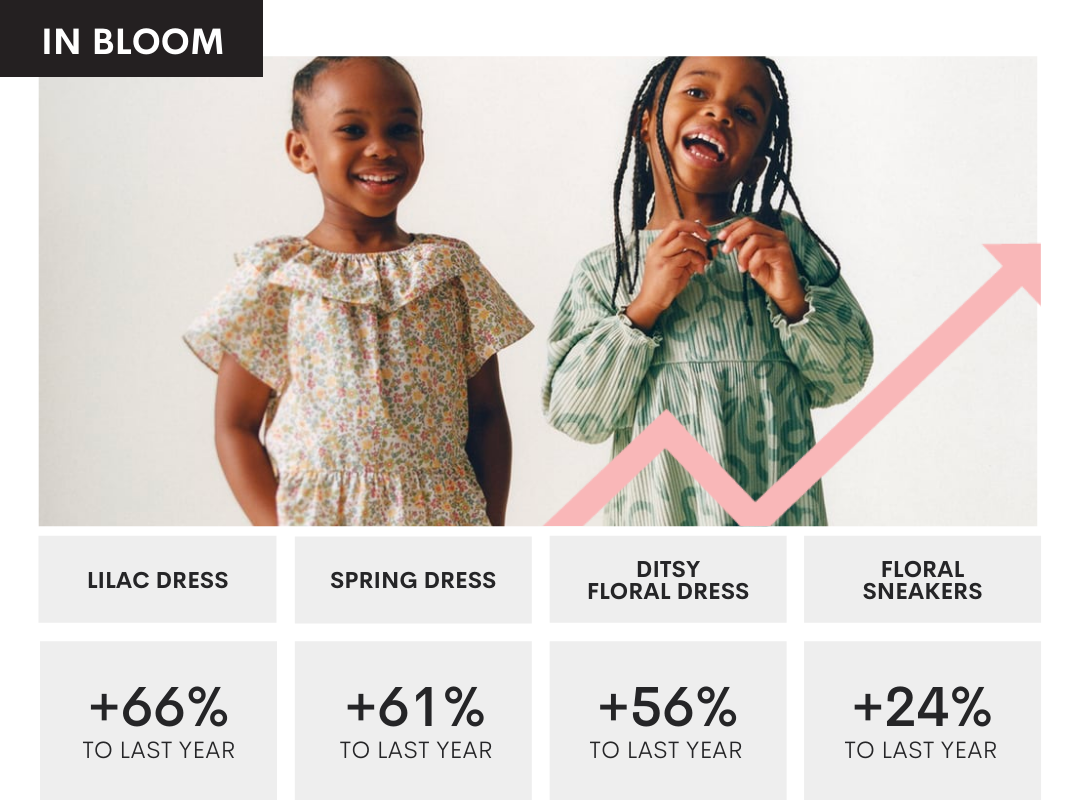 Butterflies, flowers, and pastels are set to take over kids' wardrobes this spring. Butterfly tops (+23% to LY) and floral sneakers (+24% to LY) are exhibiting emerging behavior. Lilac dresses (+66% to LY), spring dresses (+61% to LY), ditsy floral dresses (+56% to LY), and floral boots (+23% to LY) are safe bets that embody the spring spirit, bringing themes of romance and renewal into the coming months.
---
To learn more about trends that are growing — and dying, please contact hello@trendalytics.co.