February 2022 Top Trends
From confidence boosting attire to experimental outerwear, these are the February 2022 top trends that are expected to impact the womenswear, menswear, kids, and beauty markets for months to come.
Women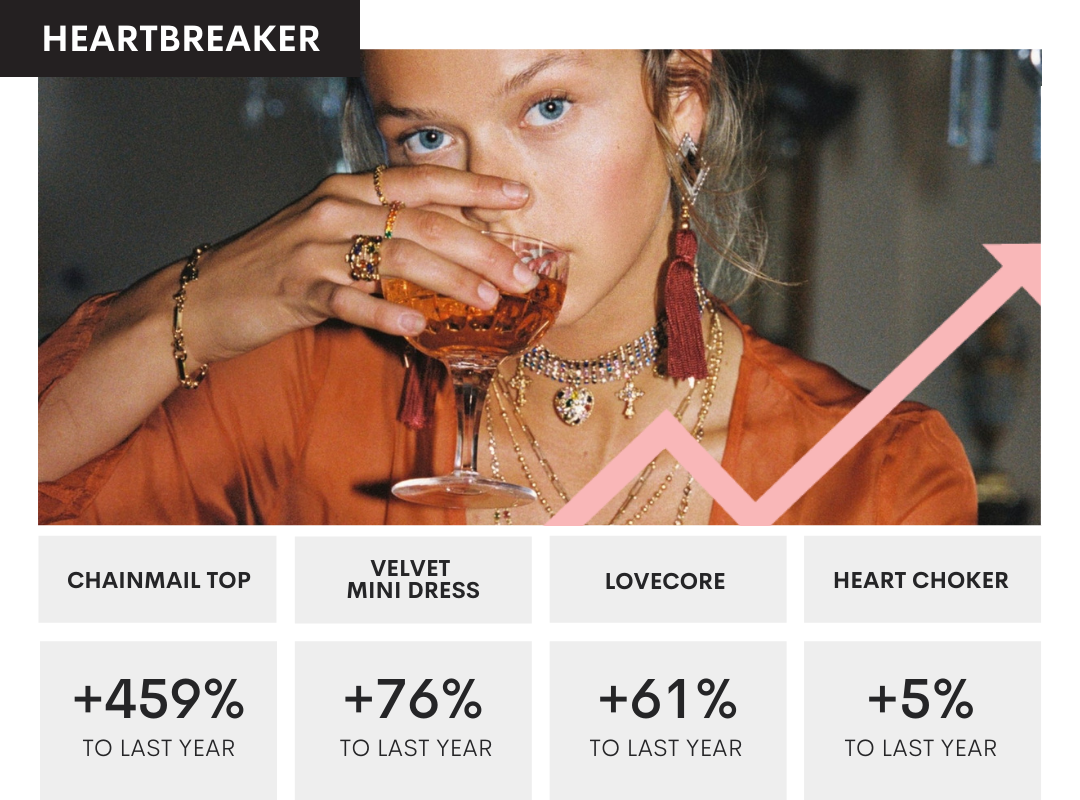 For Valentine's Day and beyond, women are searching for confidence boosting attire. A representation of all things romance, lovecore (+61% to LY) and heart motifs are showing our wardrobes some love–heart bags (+6% to LY), heart chokers (+5% to LY), and heart drop earrings (+5% to LY) are emerging trends to watch. Chainmail tops (+459% to LY) and velvet mini dresses (+76% to LY) are safe bets.
Men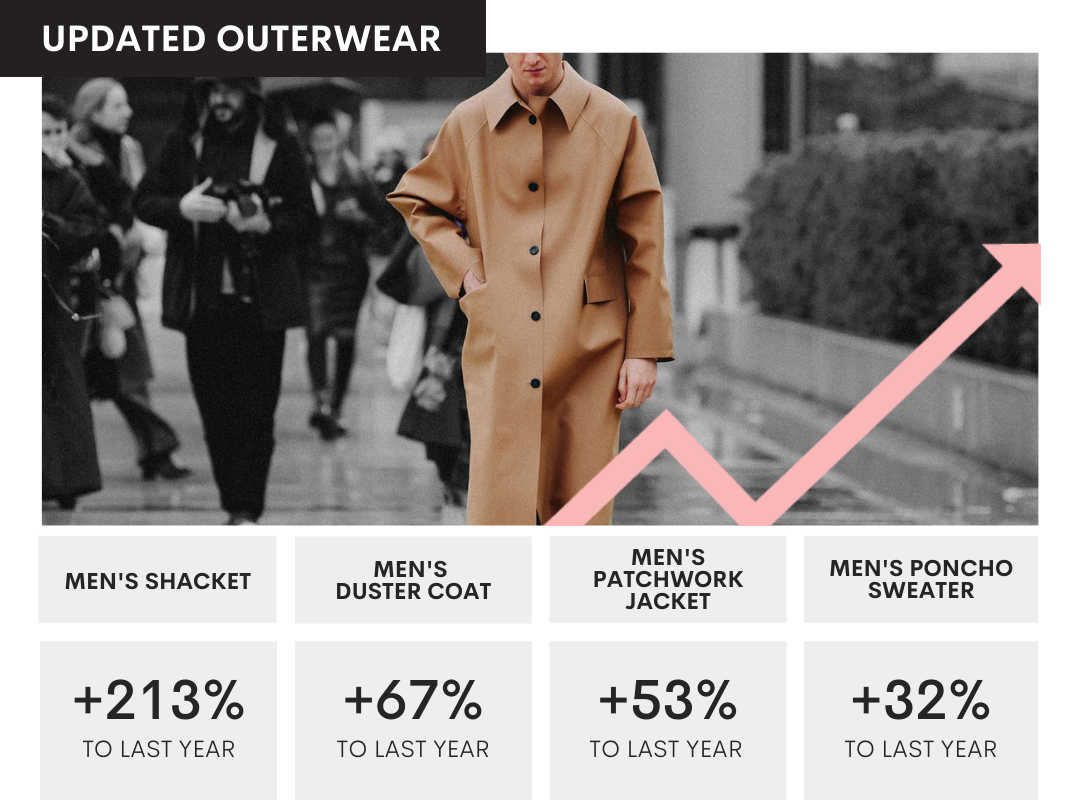 Men are enduring the cold temperatures by getting creative. A safe bet, there are 21k average weekly searches for men's shackets, +213% to LY. Experimenting with silhouette and material, men are showing interest in men's patchwork jackets (+53% to LY), and men's poncho sweaters (+32% to LY). Searches for men's duster coats are +67% to last year.
Beauty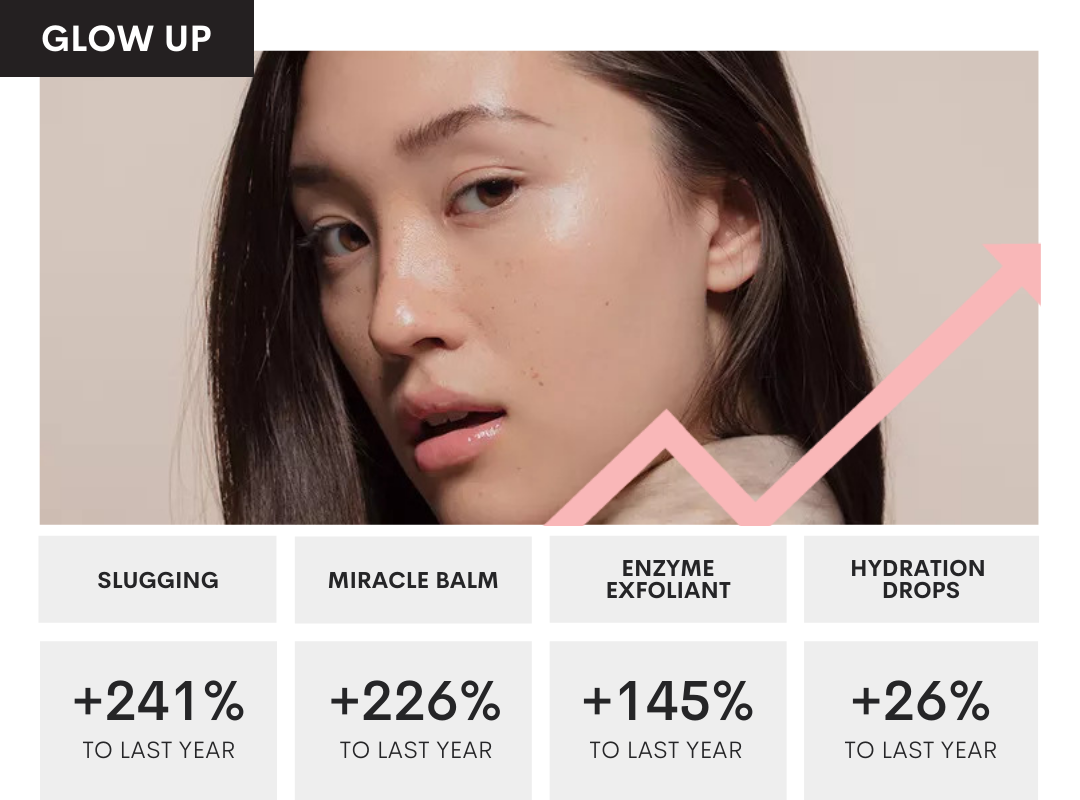 Going back to the basics, beauty enthusiasts are focused on achieving a healthy, glowing complexion. Slugging (+241% to LY), a K-beauty trend that involves sealing your skin to prevent moisture loss, has nearly 150M views on TikTok. Hydration drops (+26% to LY) and enzyme exfoliants (+145% to LY) also help moisturize and smooth the skin. Miracle Balm (+226% to LY), a popular product by Jones Road Beauty, is "the secret of no-makeup makeup: a wash of soft-focus moisture to perfect and enhance skin.
Kids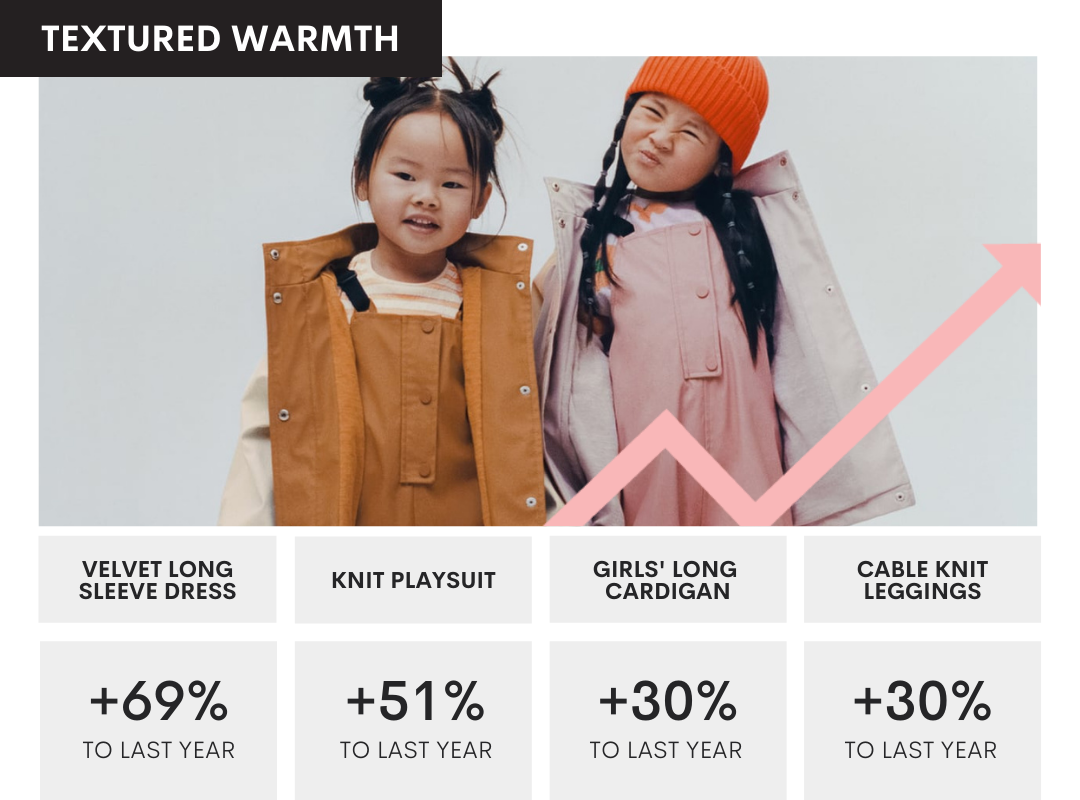 Parents are searching for ways to keep their kids cozy to the touch. Girls' long cardigans(+30% to LY), cable knit leggings (+30% to LY), and sweater tights (+22% to LY) are emerging trends to watch. Safe bets, velvet long sleeve dresses (+69% to LY) and knit playsuits (+51% to LY), offer elevated ways to dress for the weather. Knit playsuits are most saturated in the luxury market where Florence Eiseman leads the way.
---
To learn more about trends that are growing — and dying, please contact hello@trendalytics.co.