December 2021 Top Trends
From 60s styles to festive holiday attire, these are the December 2021 top trends that are expected to impact the womenswear, menswear, childrenswear, and beauty markets for months to come.
Women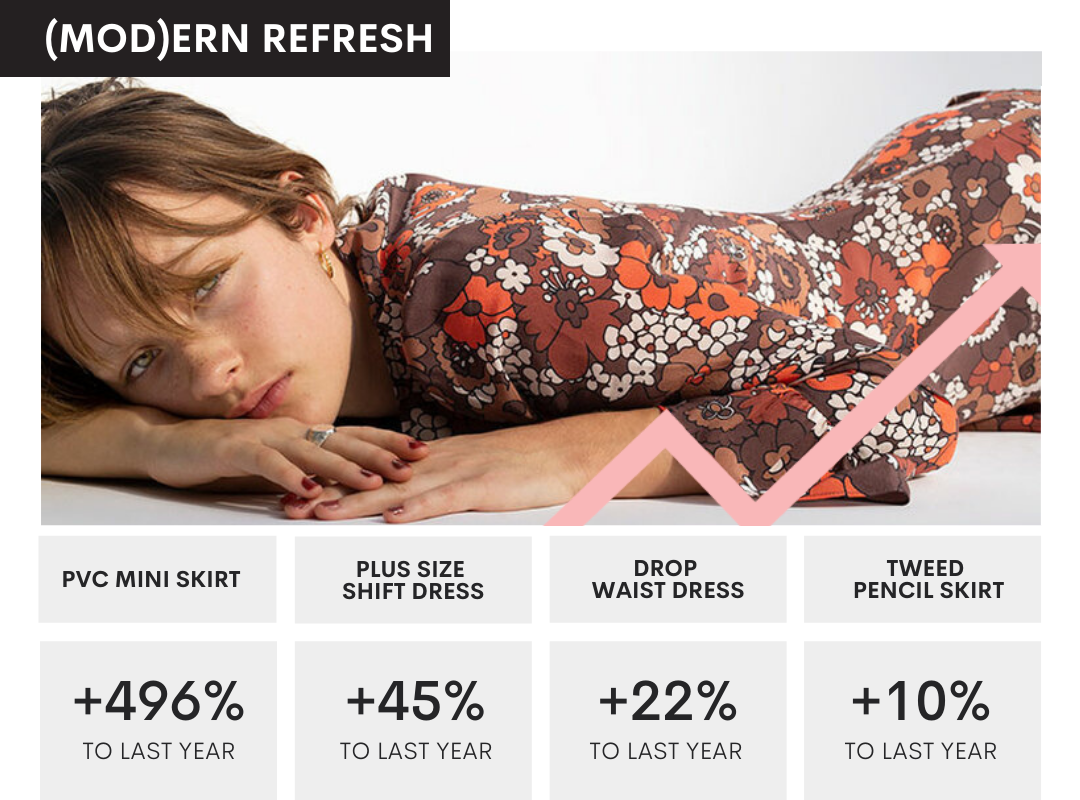 Inspiration from the 60s is permeating the fashion industry as key styles from the era re-emerge–think mini skirts, shift dresses, and knee high boots. Recent collections from Miu Miu, Prada, and Dior confirm the retro resurgence as trends like PVC mini skirts (+496% to LY), drop waist dresses (+22% to LY), and tweed pencil skirts (+10% to LY) make a comeback. The return of classic styles represent an opportunity for brands to prioritize inclusivity. The demand is already there as women search for plus size shift dresses (+45% to LY).
Men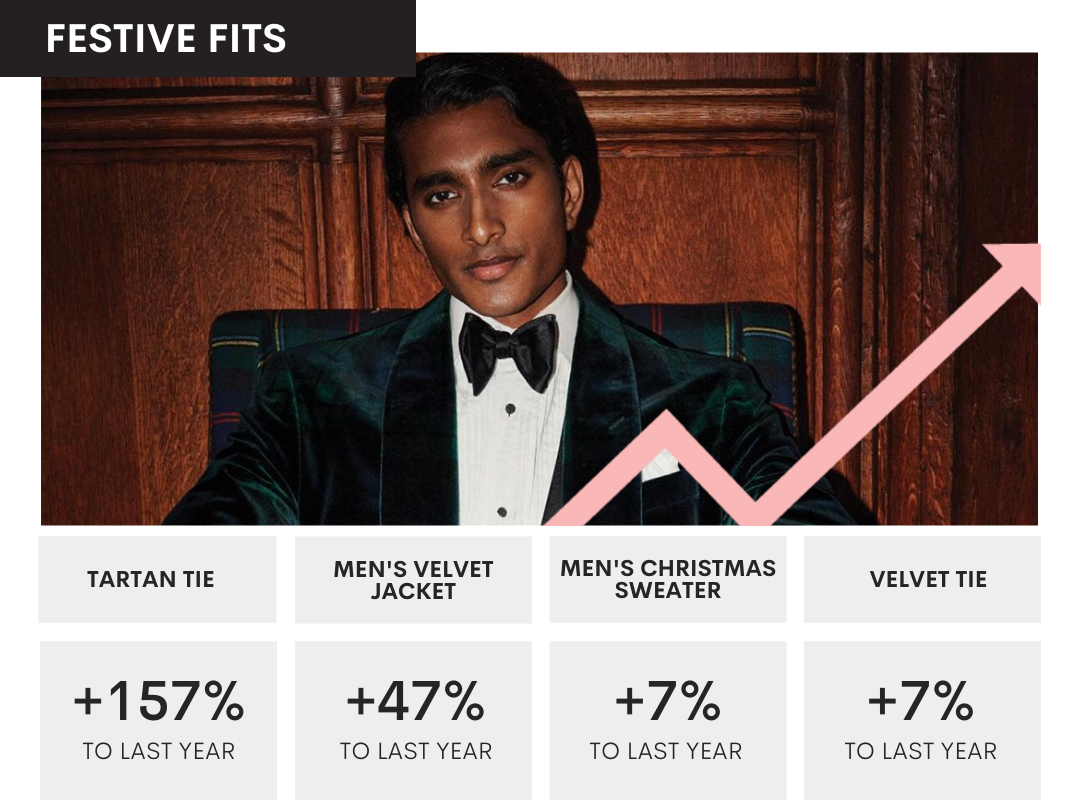 This holiday season, men are turning to festive fabrics and fun prints. A high volume trend, there are 17.6K average weekly searches for men's Christmas sweaters, +7% to last year. While simple styles like classic fit dress shirts are on their way out, more expressive items like men's velvet jackets (+47% to LY), velvet ties (+7% to LY), and tartan ties (+157% to LY) are emerging.
Beauty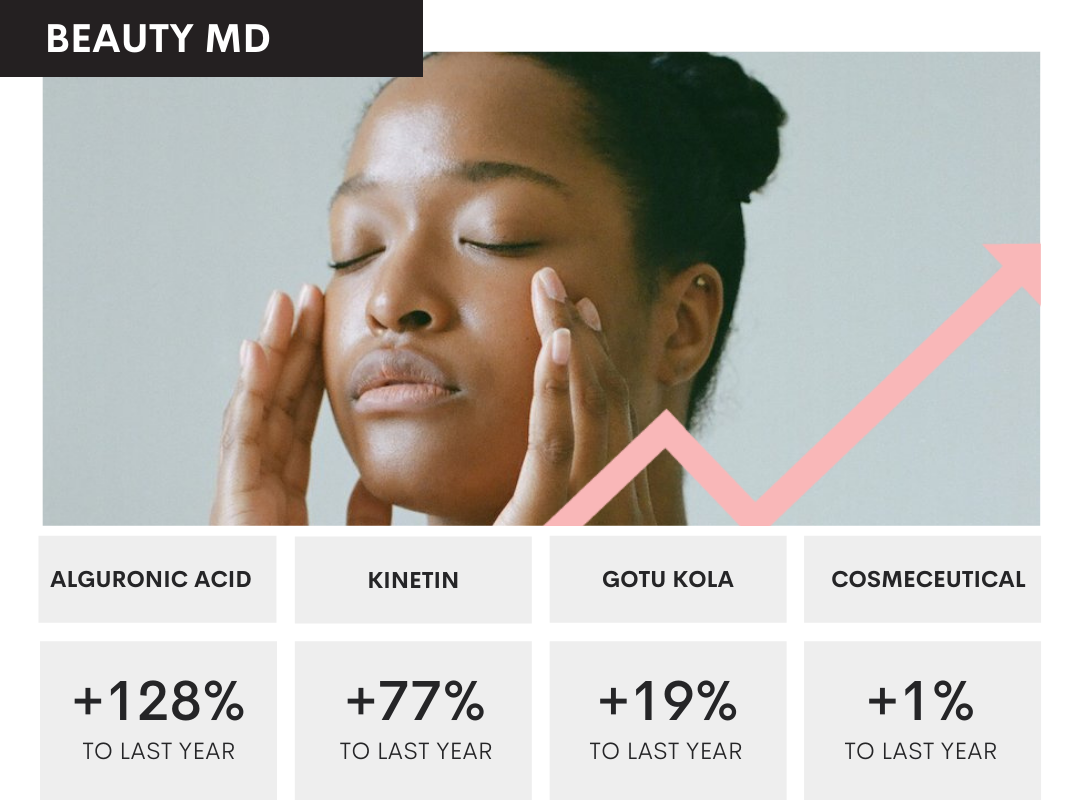 The beauty industry continues to borrow from the medical field, using terms like cosmeceutical and dermaceutical to capture the attention of consumers. On the hunt for the next anti-aging breakthrough, people are investing in active ingredients that offer proven solutions. Classic treatments like niacinamide and vitamin C are old news as lesser known ingredients gain popularity. Kinetin (+77% to LY) is a safe bet, while alguronic acid (+128% to LY), gotu kola (+19% to LY), and rambutan (+4% to LY) are emerging trends to watch.
Kids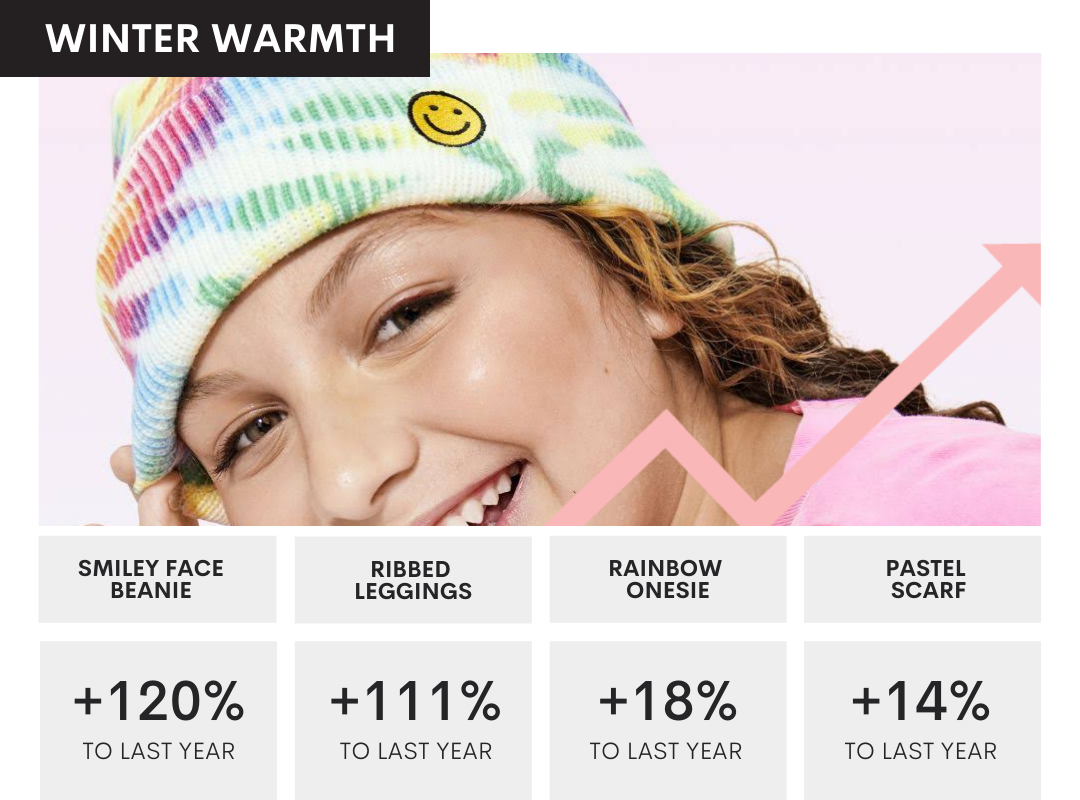 Parents are keeping their kids bundled up to brace the winter weather. Ribbed leggings and sweater tights (+6% to LY) are among the favorites–searches for the former are +111% to last year. Rainbow onesies (+18% to LY) and cozy accessories, like smiley face beanies(+120% to LY) and pastel scarves (+14% to LY), add a playful splash of color to the harsh elements.
---
To learn more about trends that are growing — and dying, please contact hello@trendalytics.co.