August 2021 Top Trends
From western glam to the return of going out attire, these are the trends that emerged in August and are expected to impact the womenswear, menswear, childrenswear, and beauty markets for months to come.
Women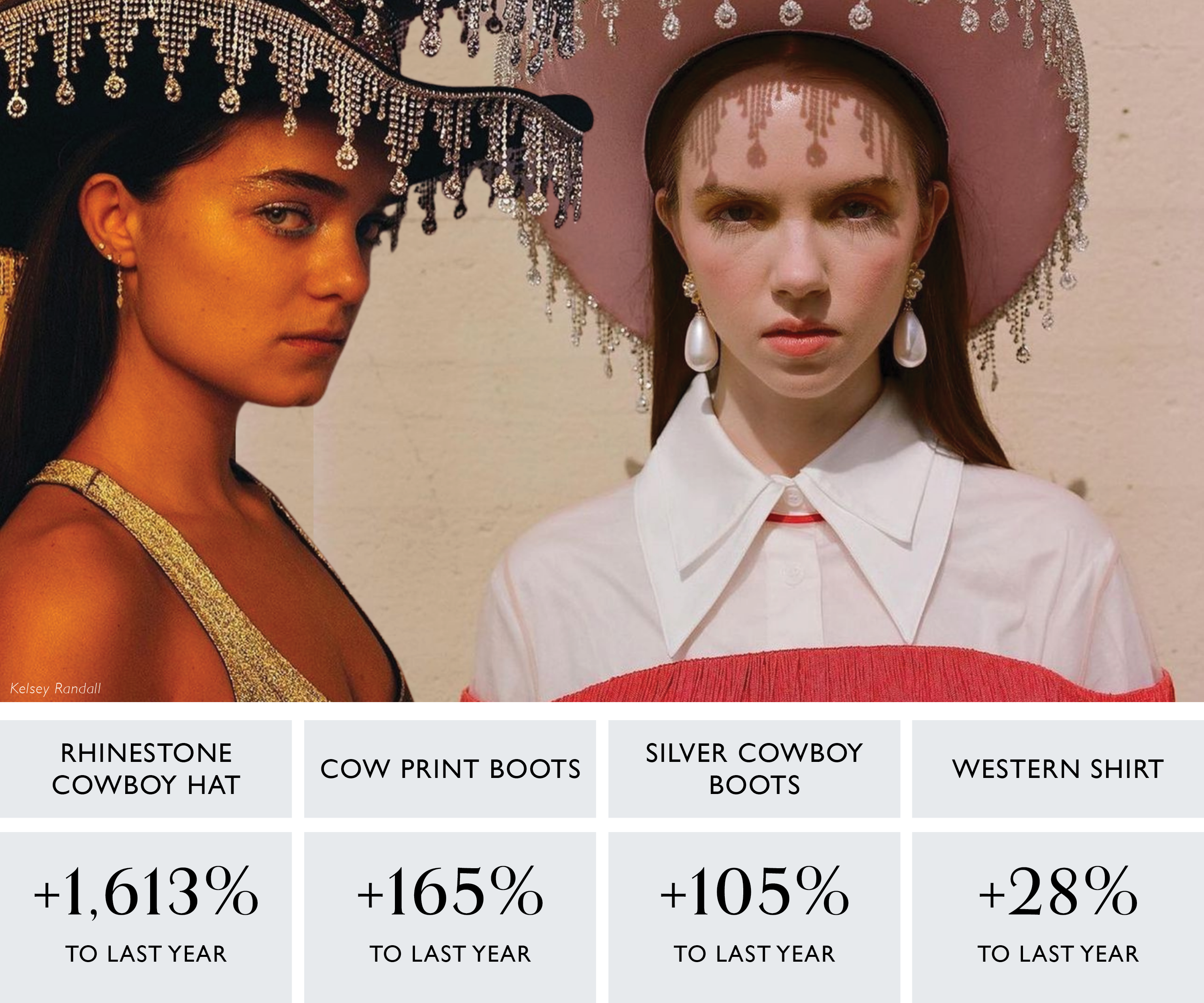 Women are elevating classic western styles with luxe fabrications and glam styling. Even Beyoncé is jumping on board–announcing her latest Ivy Park collection with Adidas in a Rodeo-themed campaign video. Searches for rhinestone cowboy hats are +1,613% to last year, while other emerging trends like silver cowboy boots (+105% to LY) and western shirts (+28% to LY) are also experiencing accelerated growth.
Men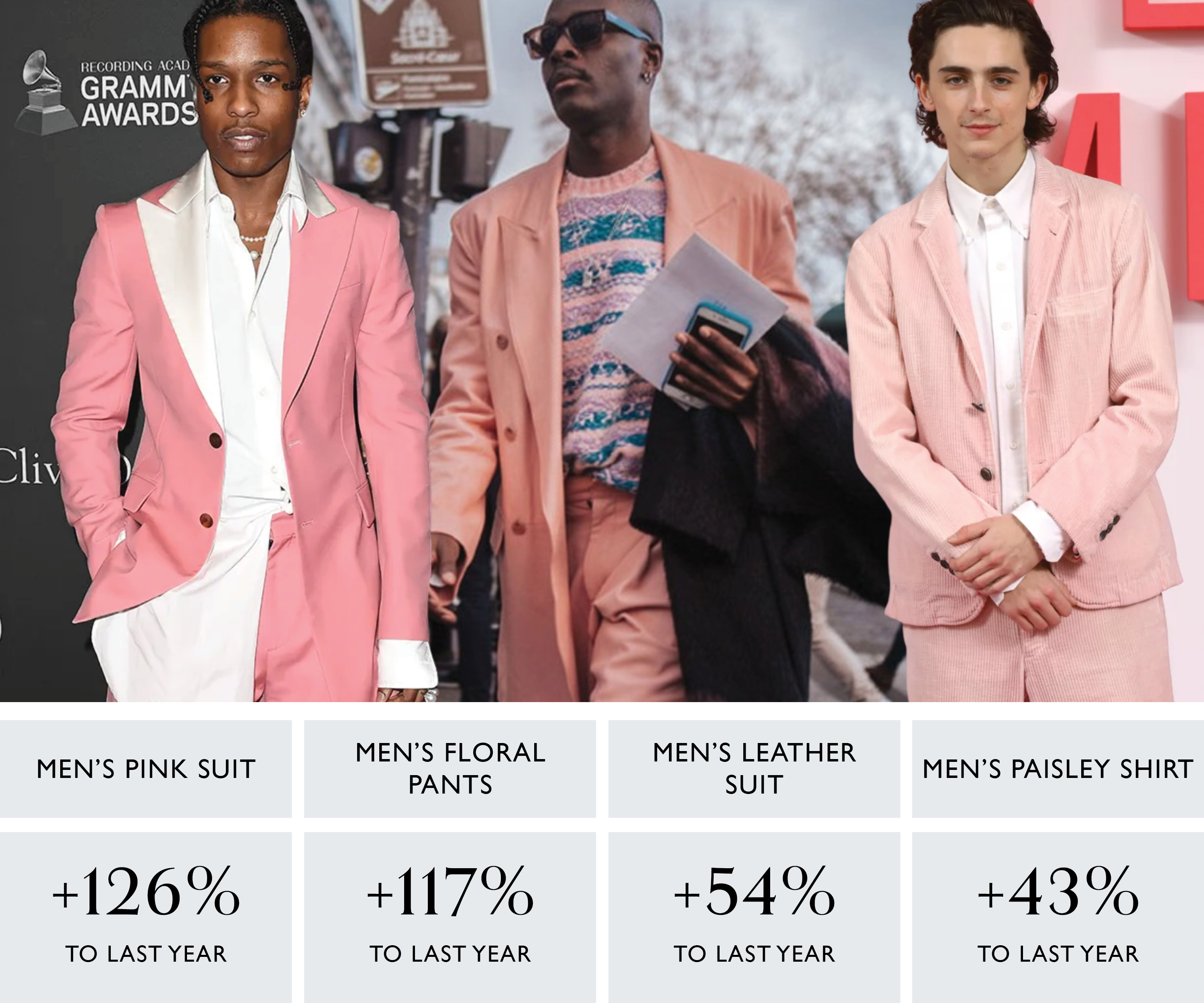 The rescheduling of events has men hitting refresh on their wardrobes. Formal attire is getting a fashion-forward revamp, and demand for suiting is strong—31% of new SKUs are out of stock. Options like pink (+126% to LY), leather (+54% to LY), and velvet suits (+54% to LY) are emerging trends to watch. Print-heavy pieces like paisley shirts (+43% to LY) and floral pants (+117% to LY) bring a touch of femininity to modern masculinity.
Beauty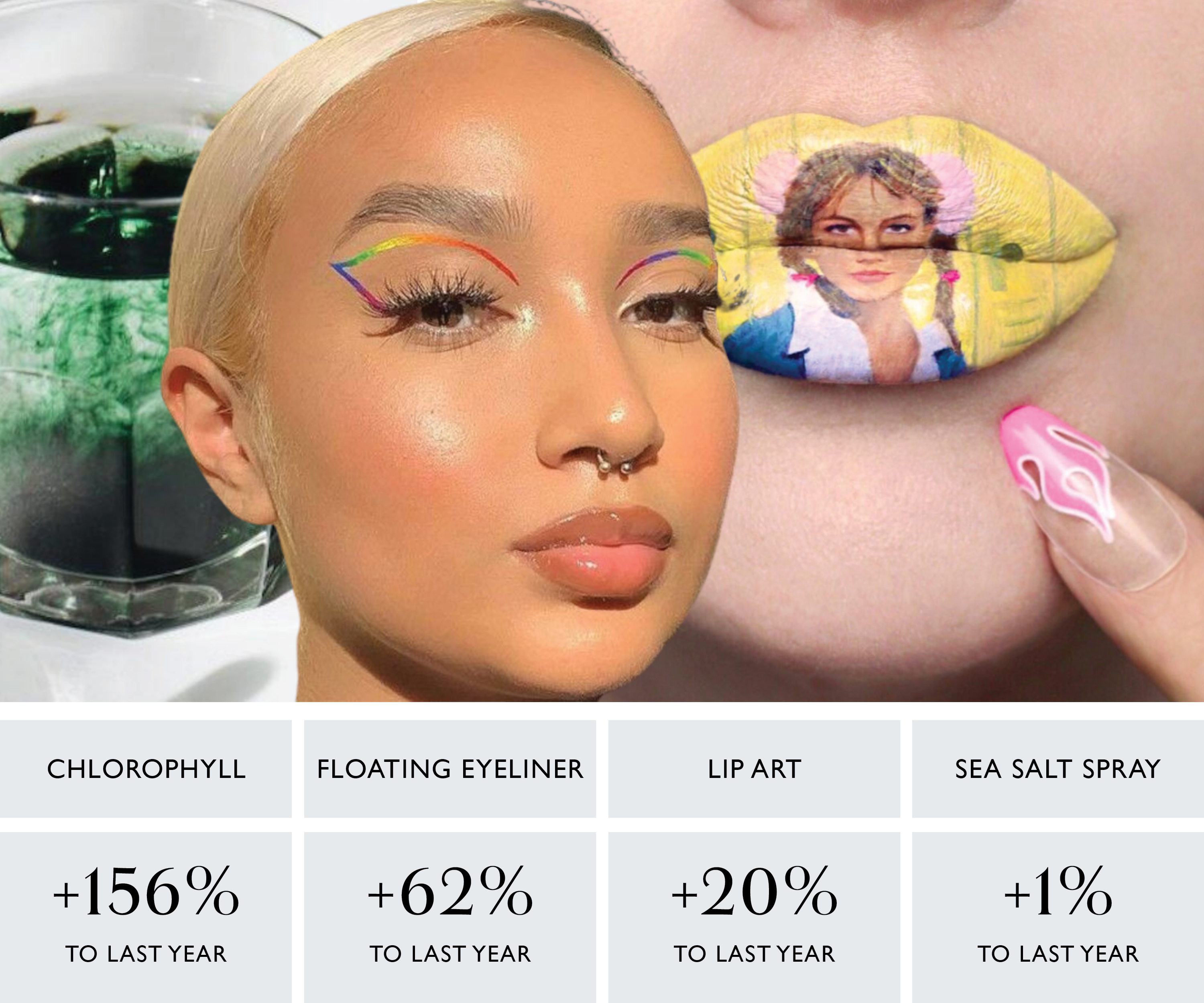 A one-stop-shop for the latest tips and tricks, TikTok's short-form videos make a lasting impact on consumers' lives, looks, and wallets. Health crazes like chlorophyll (+156% to LY) and cosmetic hacks like faux freckles (+36% to LY), sock curls (+13% to LY), and sea salt spray (+1% to LY) are captivating the app's primarily Gen Z audience. The latest in beauty-tainment— #emojimakeup—is makeup geared towards having fun and includes looks like mermaid tears (+31% to LY), lip art (+20% to LY), and floating eyeliner (+62% to LY).
Kids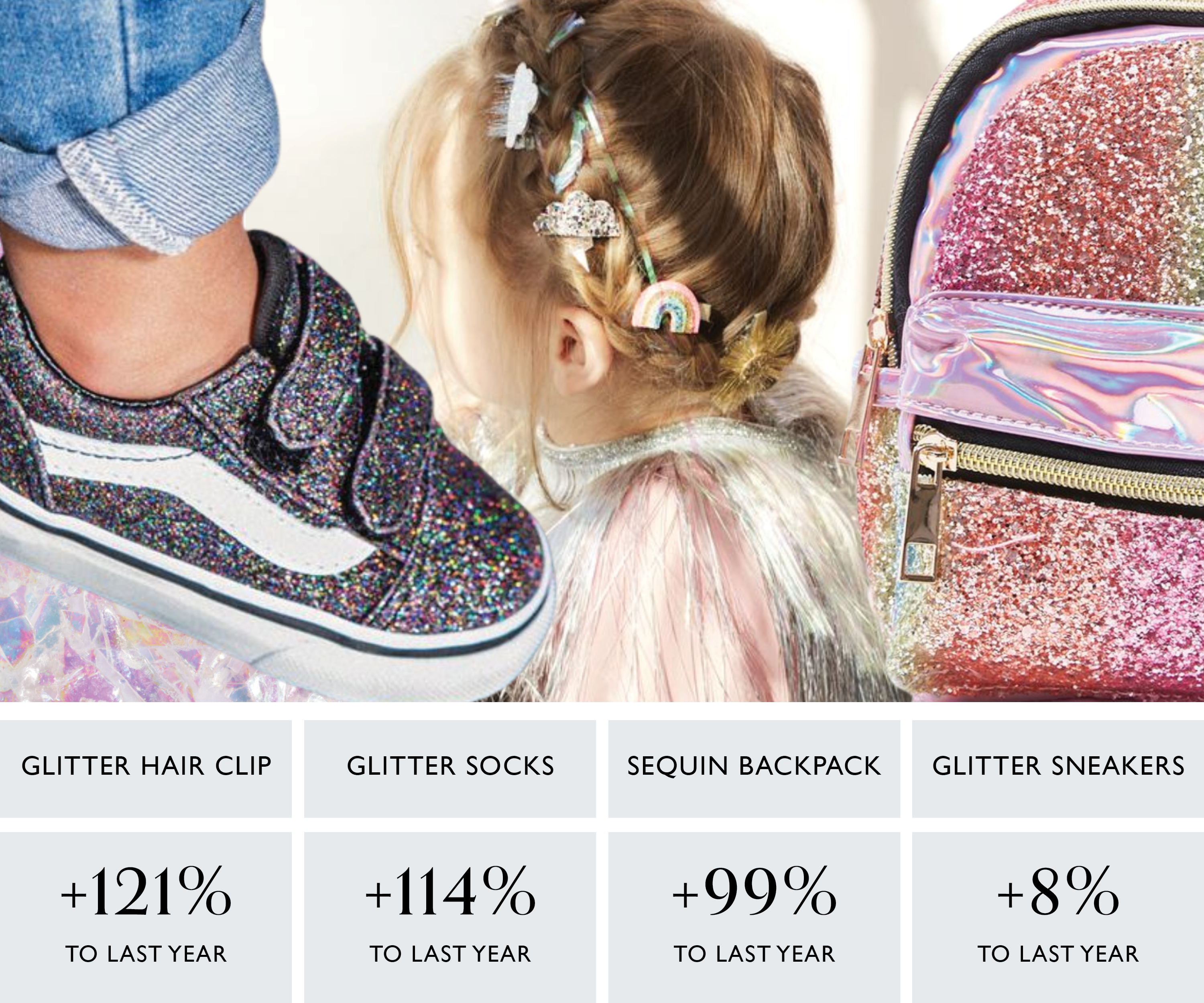 Parents always want to see their children shine, and this season they're proving that there's no such thing as too much sparkle. As a result, back-to-school is getting a glamorous makeover with glittery accessories like hair clips (+121% to LY), scrunchies (+117% to LY), socks (+114% to LY), sneakers (+8%), and sequin backpacks (+99% to LY), which are all emerging trends to watch.
---
For the full report or to learn more about trends that are growing — and dying, please contact hello@trendalytics.co.