April 2021 Top Trends
From glam accessories to shag mullets, these are the trends that emerged in April and are expected to impact the womenswear, menswear, childrenswear, and beauty markets for months to come.
Women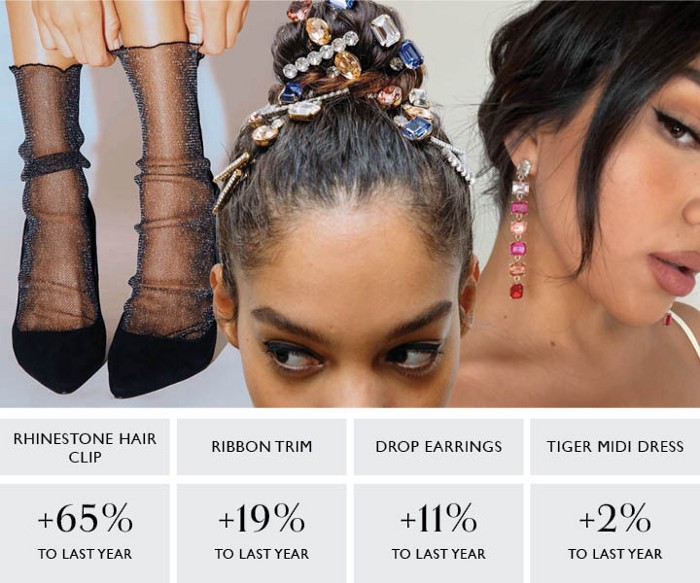 As seen in several FW21 runway collections, a glam revival could be on the horizon. Women are experimenting with the trend by gradually introducing glitzy accessories to their wardrobes. Drop earrings (+11% to LY) and rhinestone hair clips (+65% to LY) offer luxury without the commitment, while feather trims (+3% to LY) and ribbon trims (+19% to LY) present a subtle way of glamming up garments.
Men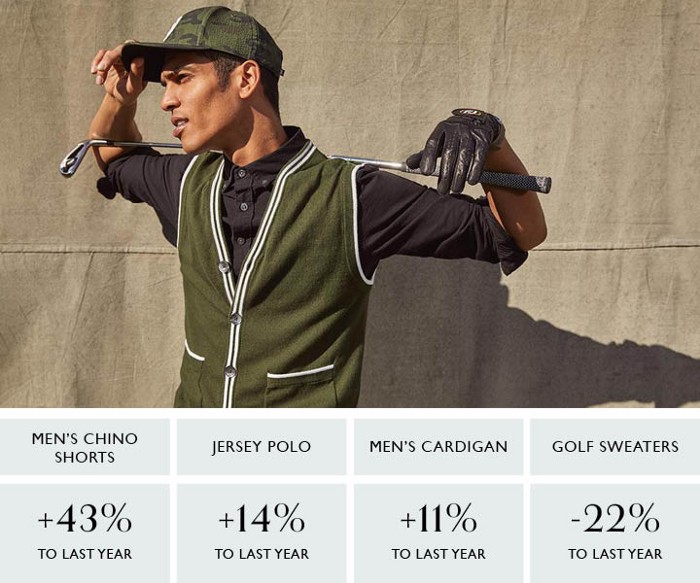 With warm weather around the corner, golf tournaments are back in full swing (pun intended), and so is golf-friendly attire. Golfing essentials like jersey polos (+14% to LY), men's cardigans (+11% to LY), and men's chino shorts (+43% to LY) are starting to grow. For windy days, men will rely on golf sweaters (-22% to LY), a peaking trend, to keep them comfortable.
Beauty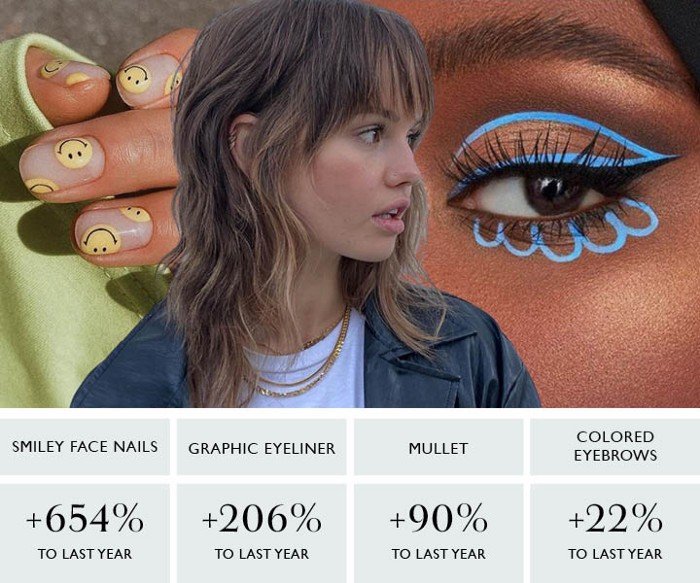 Consumers are throwing caution to the wind and embracing an experimental aesthetic of bold and playful looks. Smiley face nails, graphic eyeliner looks, and mullets are making a major comeback and will continue to grow over the next year. Recently spotted on Rihanna and Doja Cat, there are 450K average weekly searches for mullets, +90% to last year and growing at an accelerating rate. Graphic eyeliner (+206% to LY), ranging from negative space to multi- pigmented, inject personality into every look.
Kids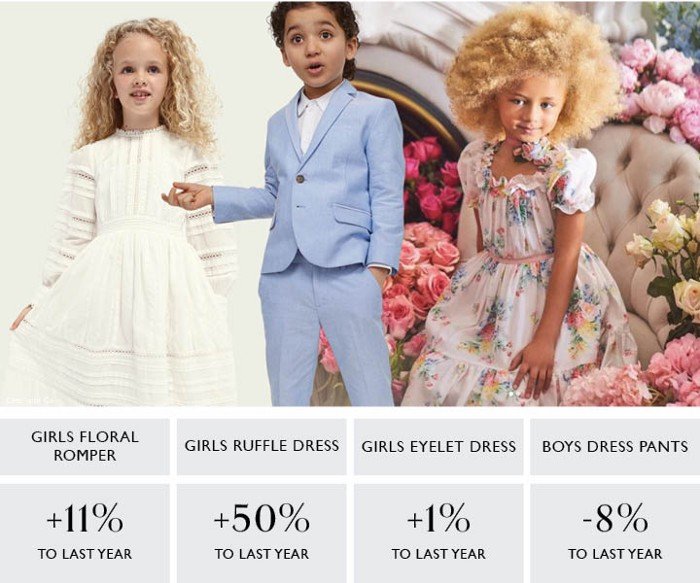 With end-of-school-year celebrations around the corner and the return of in-person events imminent, parents are searching for formal attire for their kids. Dress pants for boys (-8% to LY) are exhibiting emerging behavior and are expected to be a staple in their spring closets. For girls, dresses in all shapes, styles, and fabrics are top of mind, from eyelet dresses (+1% to LY) to ruffle dresses (+50% to LY).
---
For the full report or to learn more about trends that are growing — and dying, please contact hello@trendalytics.co.