Op-Ed | Inclusivity Is The Answer To Post-Pandemic Challenges
Finding new ways to challenge the status quo, brands and consumers alike are forging a future they are proud to be a part of. Consumers are driving acknowledgment and acceptance of a wider range of experiences and demanding that brands do the same through innovation, redesign, and representation. Shelley Zalis, CEO of The Female Quotient, a women-owned business committed to advancing equality, recently shared the results of a new study, which seeks to better understand the influence inclusive marketing has on consumer behavior. 64% of consumers surveyed said they took some sort of action after seeing an ad they considered to be diverse or inclusive. This percentage is higher among specific consumer groups including Latinx+ (85%), Black (79%), Asian/Pacific Islander (79%), LGBTQ (85%), millennial (77%), and teen (76%) consumers. Inspired by this shift in behavior, brands are focusing on underserved markets and prioritizing inclusivity.
Hoping to make the future of medicine and sexual health more equitable for all, the finalists of the 2021 Index Award tackle gendered issues in medicine that have long been ignored or considered taboo. "There is still so much shame around female, trans and non-binary bodies that impose harmful barriers to healthcare," said Liza Chong, CEO of the award's nonprofit organization, The Index Project. "A culture of silence persists around a number of important topics, ranging from women's sexual pleasure to the long-term implications of childbirth, serving to sideline vital conversations and deny people access to helpful and even life-saving resources." Frederik Petursson Madsen, a finalist, created Oui, which is taking a new approach to contraception, enabling women to insert a vaginal capsule that provides effective birth control without the harmful side effects women have grown used to. Founded by sexual assault advocate and designer Antya Waegemann, Margo aims to improve the experience of reporting and collecting evidence with a redesigned sexual assault evidence kit and an integrated digital platform that improves case management and tracking. "I really believe that a product itself can change a system in a way that sometimes policy cannot," says Waegemann.
It is not uncommon for consumer products to help shape culture. As the women's healthcare industry undergoes a much-needed transformation, so too do the men's fashion and beauty industries. During the Spring 2022 runway season, menswear designers explored the concept of masculinity, offering twists on silhouettes, prints, and colors that blurred the line between masculine and feminine. Sam Cheow, a senior vice president at Estée Lauder Companies, told Vogue, "We're seeing a shift in men's appetite to purchase both skincare and makeup, accelerated by the pandemic which has led to a general increasing focus on self-care." Estée Lauder is funding men's makeup startup Faculty, a brand that describes itself as "modern grooming for the new masculinity." Among the celebrities tapping into this space is Professional athlete Alex Rodriguez, who launched his Blur Stick concealer as part of his campaign for men's wellness with Hims. Rapper Lil Yachty wants to remove the stigma around men wearing nail polish with his new brand. Launched in May of this year, Crete is a unisex brand that allows anyone "to show their creative side." The rapper believes that "there will come a day when people won't gender accessories or clothes or makeup." In June, Harry Styles reportedly registered for a new trademark for "wholesale perfume and cosmetics," sparking rumors that he, too, is starting a beauty brand of his own. In March, Shiseido Men relaunched their skincare line and makeup line "specially developed to improve men's confidence," as stated in their press release.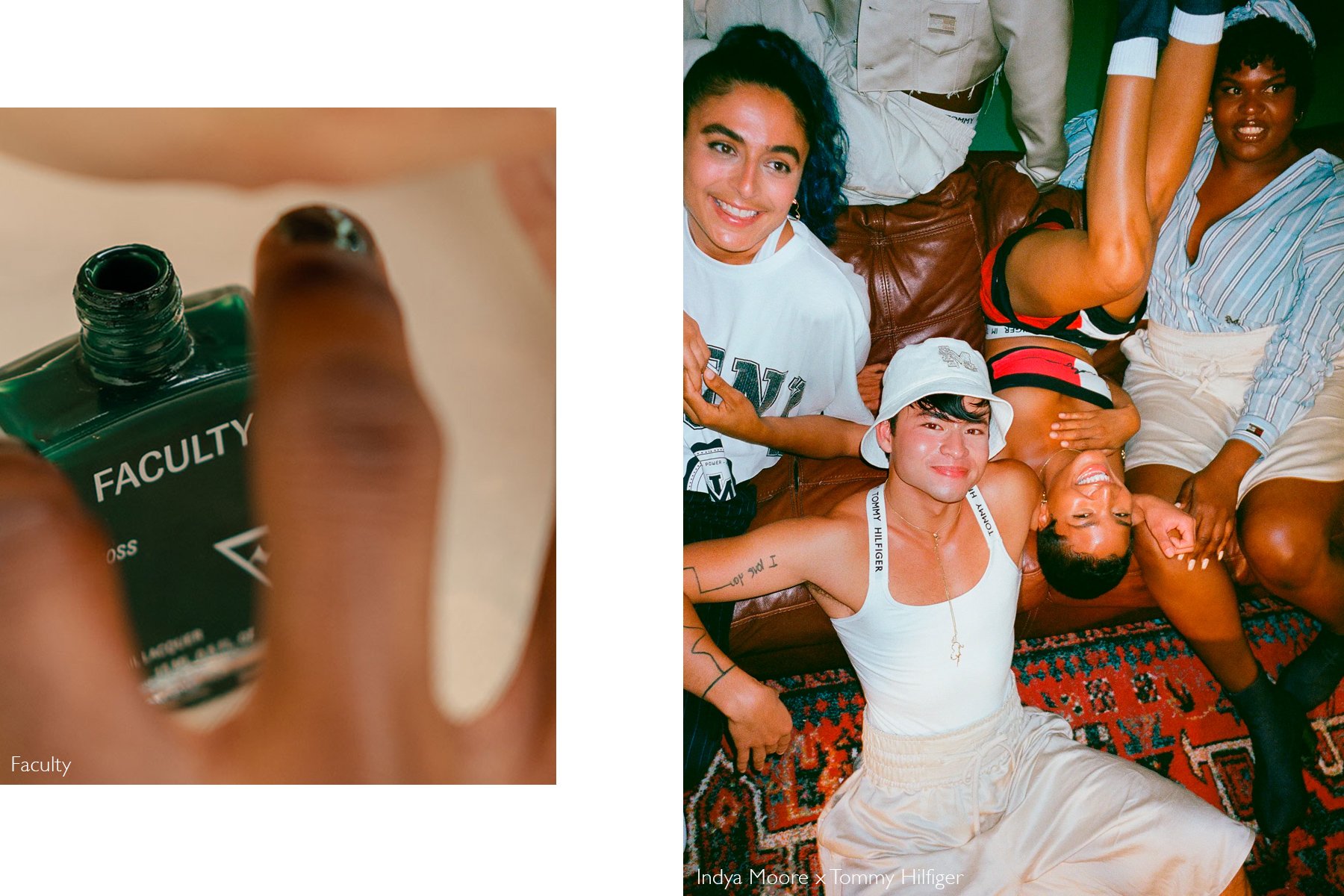 Gender lines will continue to blur as the next generation pushes for an entirely genderless future. Rob Smith, the founder of gender-free fashion brand Phluid Project, said at a WWD event in November 2019 that 56% of Gen-Z consumers shop "outside their assigned gendered area." So it is no surprise that with buying power of $143 billion, Gen Z is paving the way for gender-inclusive acceptance. According to Vice, 41% of Gen Z identify themselves in the middle of the masculine to feminine scale, and 48% value brands that don't classify by gender. Among labels exploring this space is Marc Jacobs, whose polysexual capsule collection, "Heaven," launched last September. Jacobs describes it as a line for "girls who are boys and boys who are girls and those who are neither." In July, Gucci set a new standard for luxury brands by launching a genderless section on its website called MX. Tommy Hilfiger, in partnership with activist and actress Indya Moore, is designing clothing free from gender binaries in the brand's new pre-fall 2021 capsule collection, Tommy X Indya. The genderless movement is gaining traction online. Searches for "gender fluid" are +116% to last year, while searches for "gender-neutral" are +39% to last year. On TikTok, #genderless has 50 million views and counting.
Innovation often precedes meaningful cultural change, and digital avatars are doing just that in the push for inclusive design. 'Shunning the notion that one size fits all, their looks are disruptive to the outdated beauty system,' reads a statement from Rendooo and NAMESldn, who created Java, Unix, and Mosi to represent more diverse characteristics and unique features among digital models, exemplified by Mosi's hyperpigmentation and Java's plus-size body shape. These new avatar models are a digital representation of the continued democratization of the modeling industry, as the use of 'real' and plus-size models continues to rise, representing the 70% of women in the US who wear a size 14 or larger, according to NPD. This push for representation extends to the disabled community. According to the Heat Test Report, one out of four people live with a disability, but only 1% of ads represent them. Praised in the past for featuring plus-size and body-diverse models, Rihanna's Savage x Fenty has recently expanded inclusion one step further by featuring models with visible disabilities like limb differences. In addition to representation, many brands are focusing on adaptive design. Unilever is breaking the mold with Degree Inclusive, a radically redesigned deodorant package that makes uncapping and applying deodorant easier for people with limited upper mobility. Expected to release before April 2023, Honda's "in-shoe navigation system" is a device for visually impaired people. It attaches to the wearer's shoes and helps to navigate them to their desired location, which is predetermined by using a smartphone app that sends information to the device.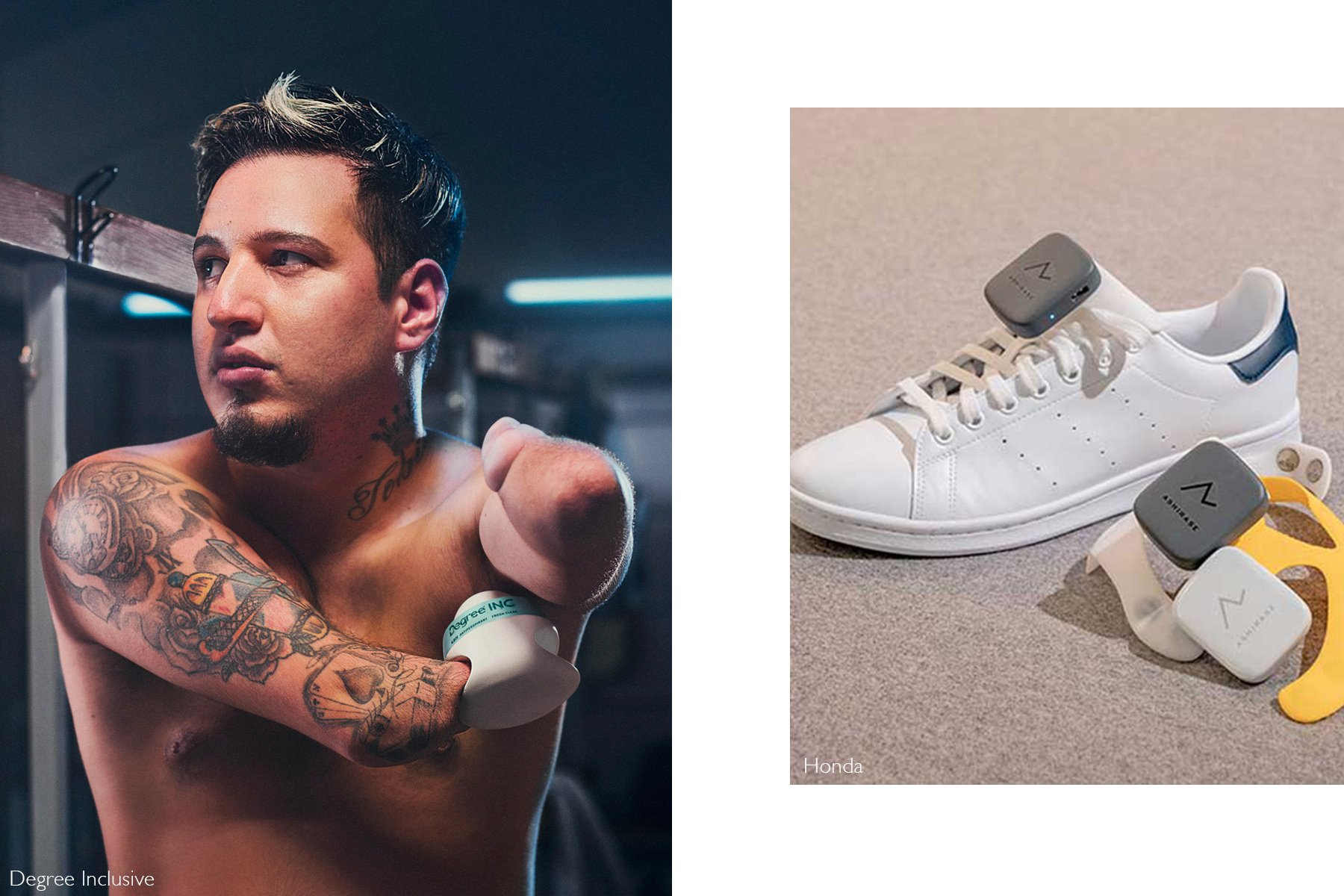 No longer shackled to the status quo, the next generation is leading an inclusivity movement that gives space to long underserved markets. Innovations in the healthcare, fashion, beauty, and technology industries will only continue to build a future that better represents the demographics and values of today's consumer.
---
If you're interested in becoming a member and want to learn more about trends that are growing — and dying, please contact hello@trendalytics.co.