Black-Owned Beauty Brands To Watch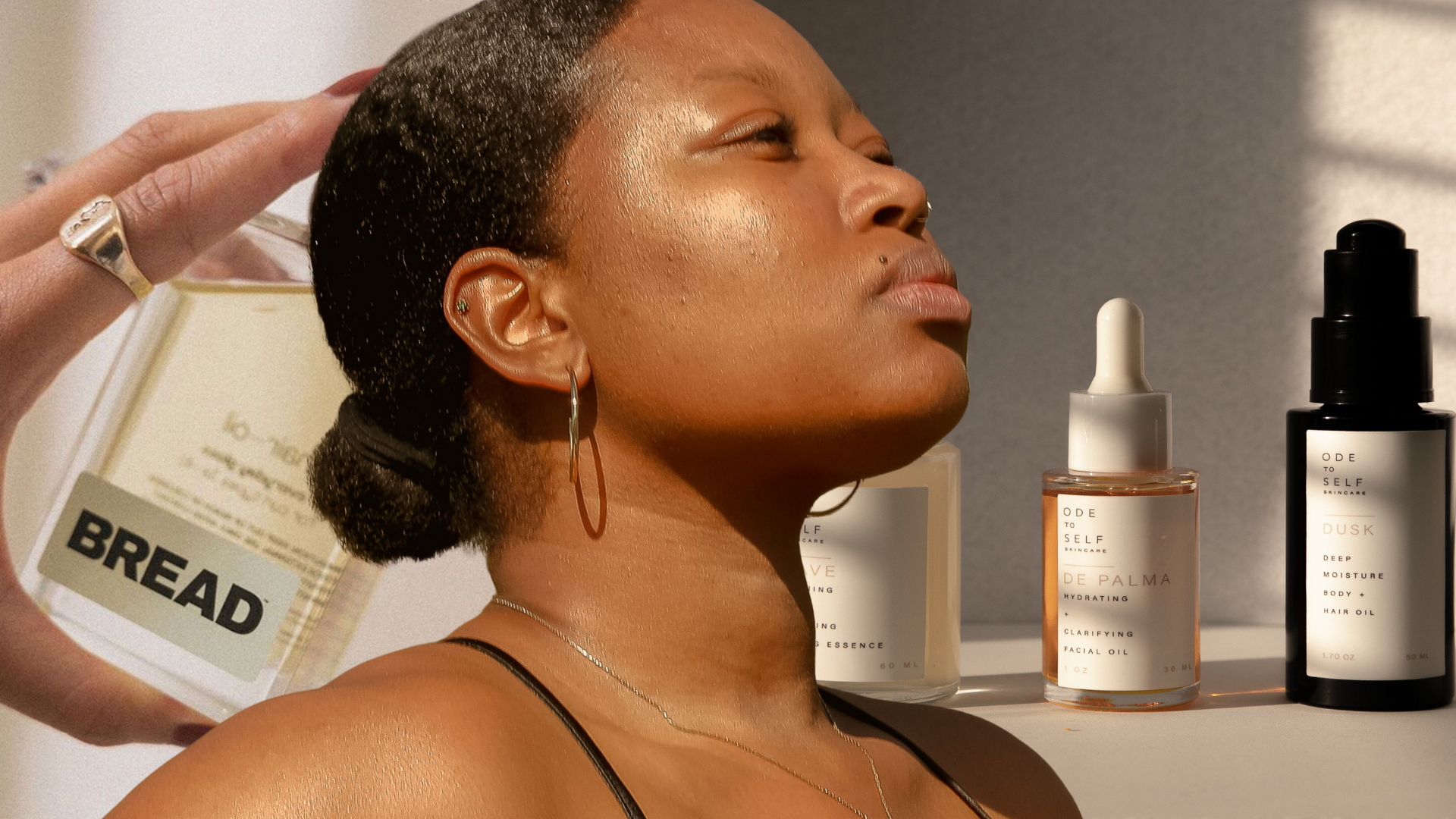 In honor of Black History Month and with a renewed interest in beauty brought on by the pandemic, consumers are searching for ways to expand their makeup, skincare, and haircare collections–favoring brands that address unmet needs and offer often overlooked perspectives.
Beauty should be an exploration of individuality and cater to a wide range of skin tones, hair textures, and aesthetics. The Black-owned brands highlighted below do just that. LIT Brooklyn, the top brand to watch based on Instagram engagement rate, celebrates Black joy through fragrance and prioritizes self-care in new ways. Focused on skin wellness, EADEM embraces the values of clean, ethical, and inclusive beauty with ingredients and formulations for diverse skin conditions and ethnicities. BREAD Beauty Supply and adwoa beauty embrace hair texture and offer products formulated specifically for kinky, coily, or curly hair.MANTL and Topicals cater to niche markets with a history of unmet needs. Co-founded by Karamo Brown of Queer Eye, MANTL offers face and scalp products for bald men, while Topicals, founded by two Gen-Z pre-med students, embraces the fun side of serious skincare and introduces the next generation to inclusive beauty.
Moving away from its white-washed, eurocentric past, the beauty industry is beginning to invest in Black-owned beauty brands. Read on to discover ten brands that are finding success online and in stores as they diversify and enhance the global beauty landscape.
Download the full report here.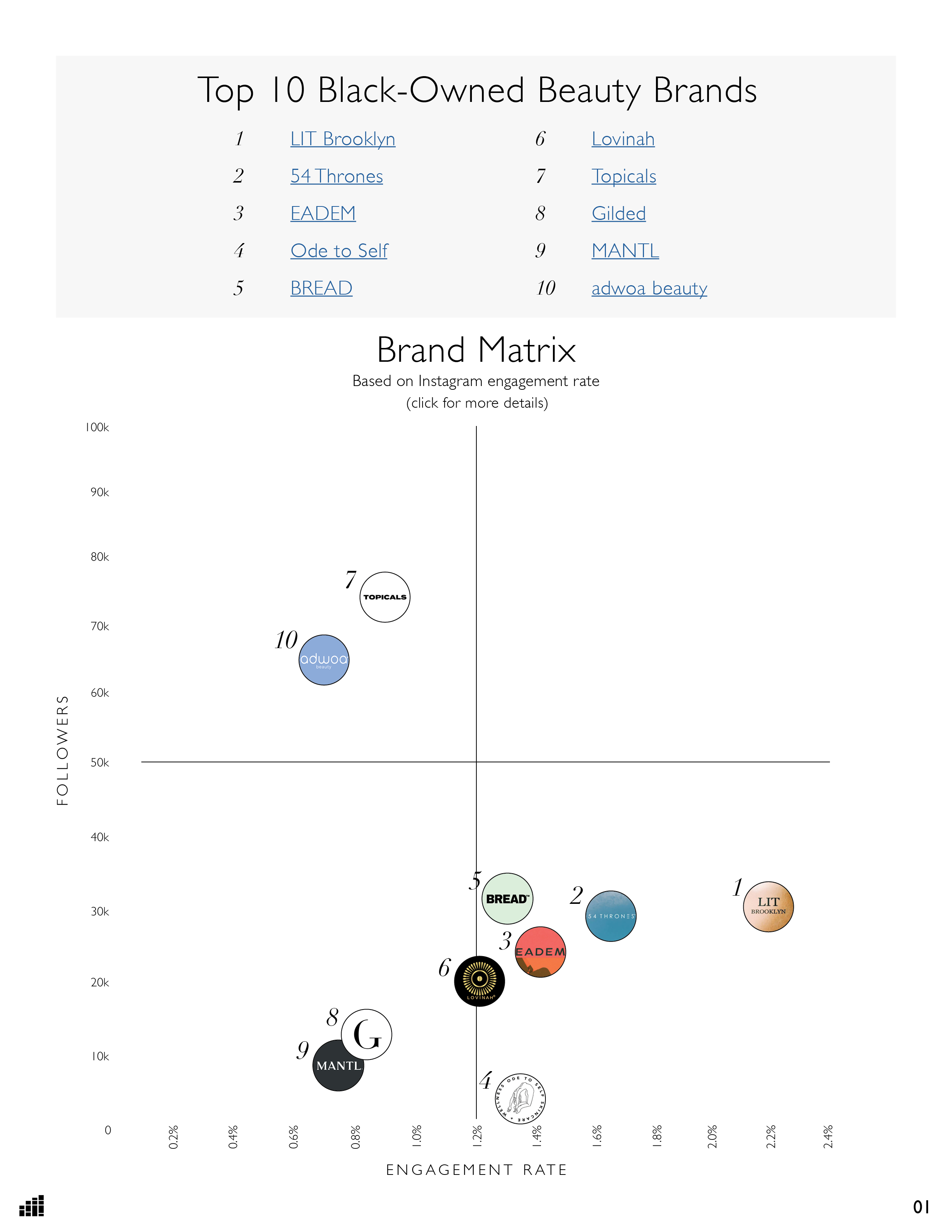 1. LIT Brooklyn
IG: @LITBKLYN
Hand poured in Brooklyn since 2015, LIT Brooklyn is a luxury fragrance company that uses 100% natural soy wax and the finest of fragrance oils. In an effort to prioritize self care in new ways, founder Denequa Williams-Clarke has launched candles centering Black joy and released collaborations with a number of brands and artists, including TRULY, skinBUTTR, and Debra Cartwright.
2. 54 Thrones
IG: @54THRONES
Named for the 54 countries of Africa, 54 Thrones celebrates the African-grown, organic plant botanicals blended to protect, soothe, and nourish your skin. The brand takes lessons from African beauty rituals to define what clean beauty means. Christina Funke Tegbe, the brand's founder, recently appeared on Shark Tank and struck a deal with household investors, highlighting the importance of brand authenticity.
3. EADEM
IG: @EADEM.CO
Founded as a skincare brand by and forwomen of color, EADEM is creating a community through beauty. Created by former Google co-workers Alice Lin Glover and Marie Kouadio Amouzame, EADEM started as a lifestyle blog in 2018. Their 2021 debut product, Milk Marvel, is a dark spot correcting serum that prevents and decreases hyperpigmentation without lightening overall skin tone.
Don't miss out on an analysis of the other seven brands.
Download the full report here.
---
To learn more about trends that are growing — and dying, please contact hello@trendalytics.co.