June 2021 Top Trends
From beach-ready styles to the return of formalwear, these are the trends that emerged in June and are expected to impact the womenswear, menswear, childrenswear, and beauty markets for months to come.
Women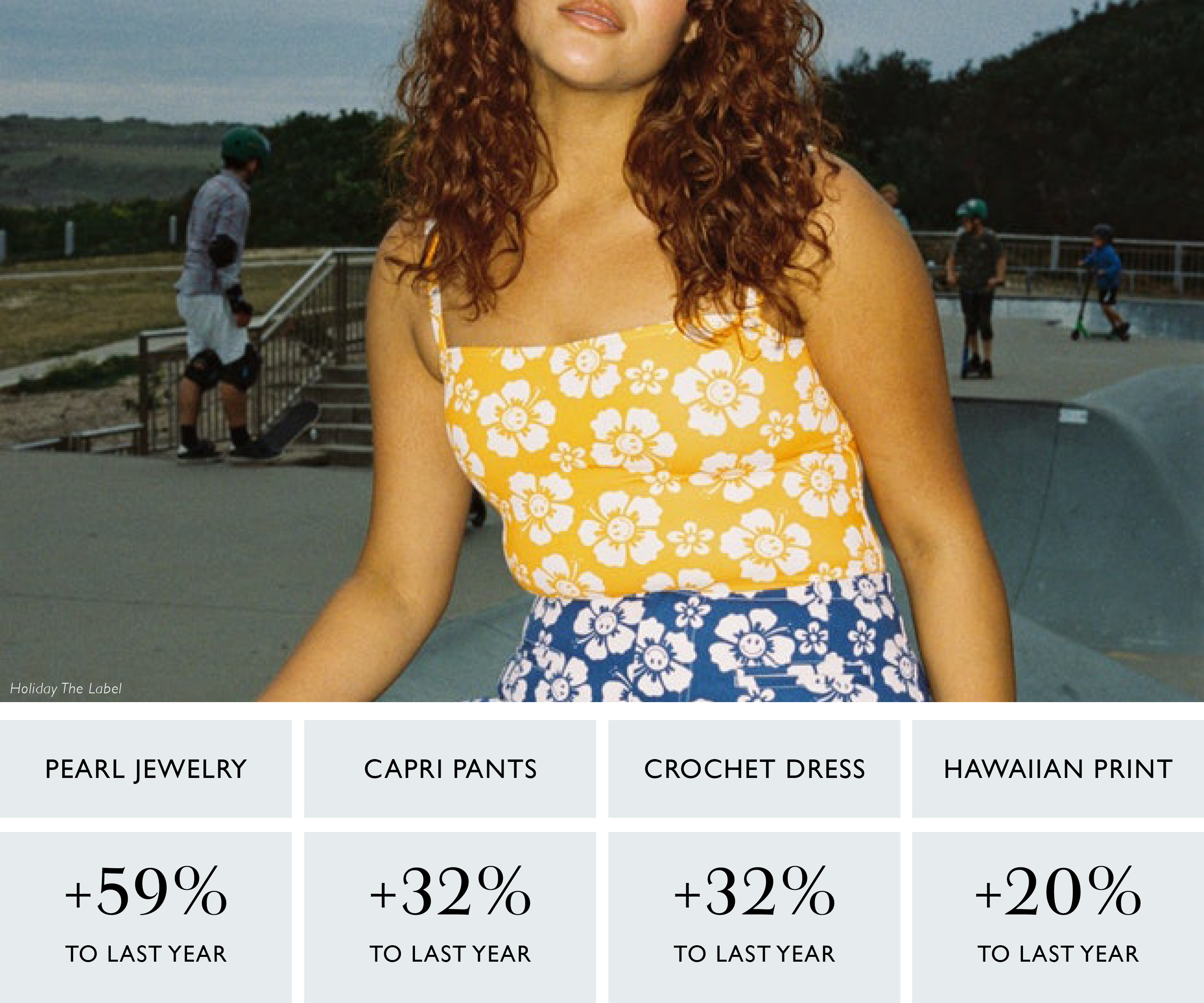 Coconut Girl, the newest aesthetic to emerge on TikTok, is described as an evolution of Y2K fashion and the VSCO Girl. Embracing the nostalgia of movies like Blue Crush and Aquamarine, the Coconut Girl wears beach-ready styles like crochet dresses (+32% to LY), Hawaiian prints (+20% to LY), and pearl jewelry (+59% to LY). Capri pants (+32% to LY) are making a comeback–recently featured in a Vogue article titled "Give Me Capri Pants for Summer."
Men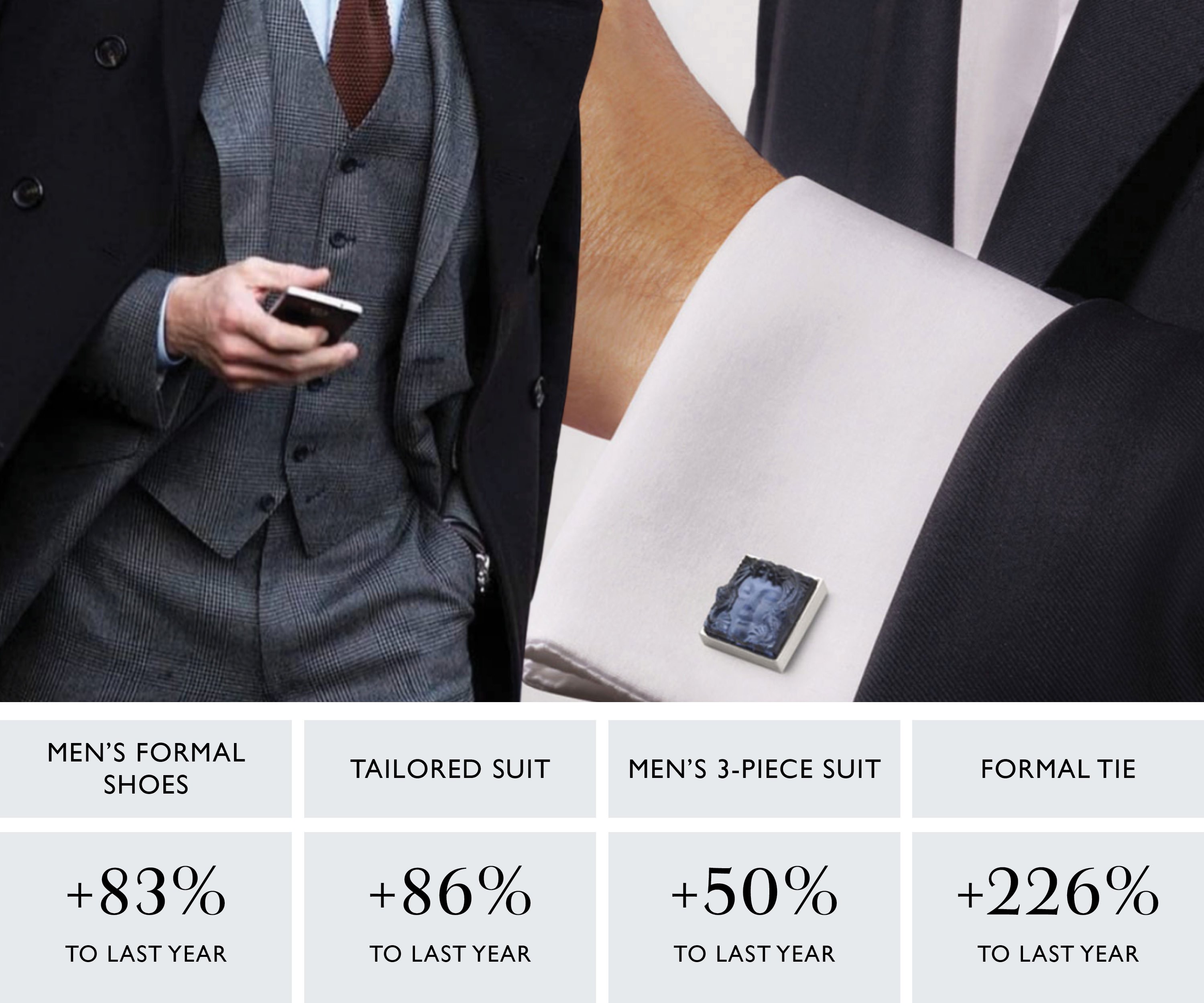 After a year and a half of declining demand, we're welcoming the return of formalwear. Sapphire cufflinks (+63% to LY) and formal accessories like ties (+226% to LY) and shoes (+83% to LY) are emerging trends, expected to continue growing over the next year with 65-70% confidence. The antithesis of sweatpants, tailored (+86% to LY), 3-piece suits (+50% to LY) bring opulence, glamour, and optimism this season.
Beauty
The '90s have proved to be a decade worth repeating this summer season. To capture the nostalgic aesthetic, consumers have been searching for key looks such as smokey eyeliner (+50% to LY), brown lipstick (+19% to LY), and square nails (+91% to LY). Calvin Klein One perfume, a signature scent from the '90s, is searched for an average of 27K times per week, +27% to last year.
Kids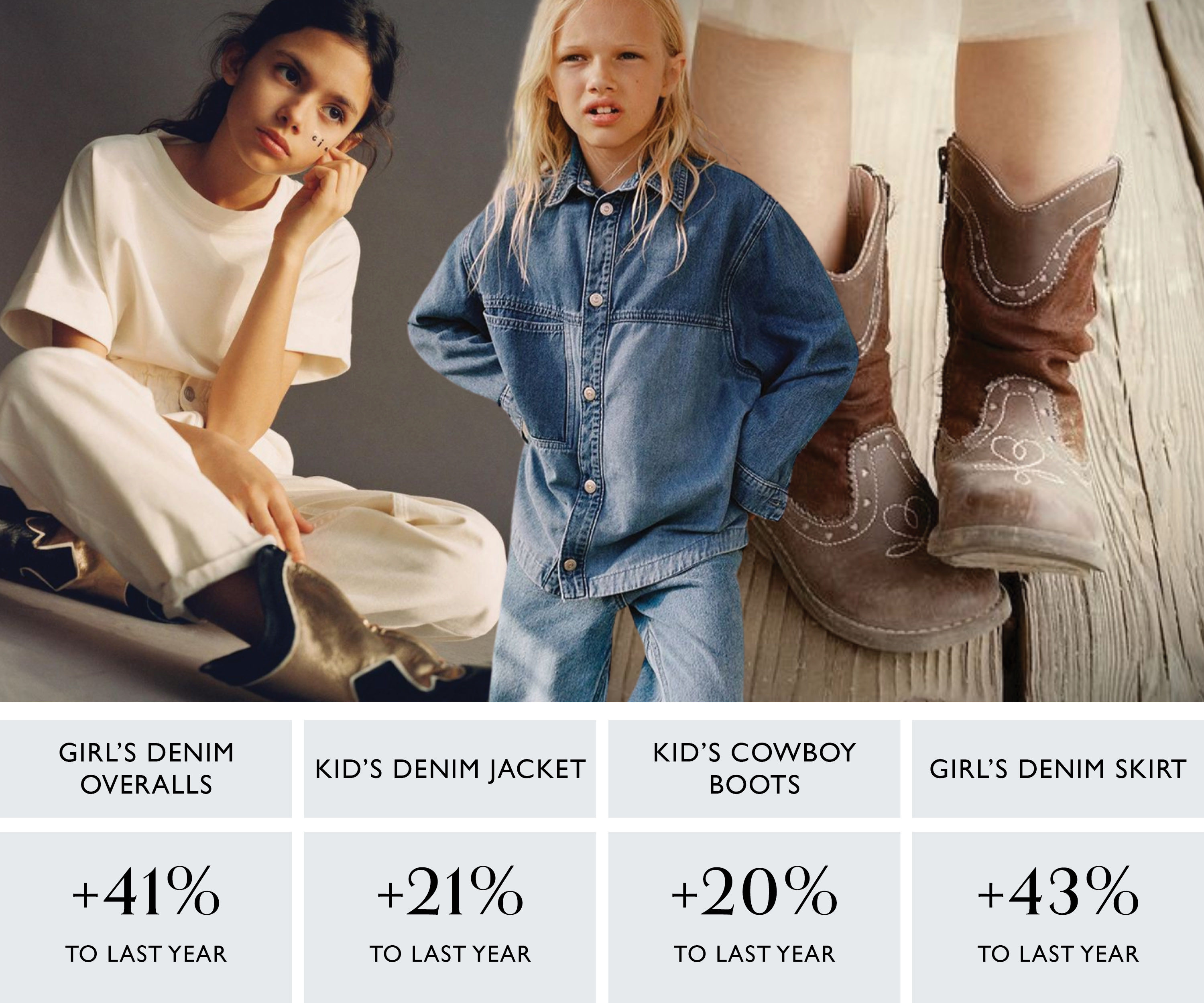 Planning a family trip out west? Kids cowboy boots (+20% to LY) are a must, as are overalls for boys (+28% to LY) and girls (+41% to LY). For a full denim look, denim dresses (+34% to LY), skirts (+43% to LY), and jackets (+21% to LY) are emerging trends to watch. Kids denim jackets are new to market, with 50% of products new within the last 3 months, and the layering piece is expected to continue growing into September with 90% confidence.
---
For the full report or to learn more about trends that are growing — and dying, please contact hello@trendalytics.co.