Just the Data: Crochet Bucket Hats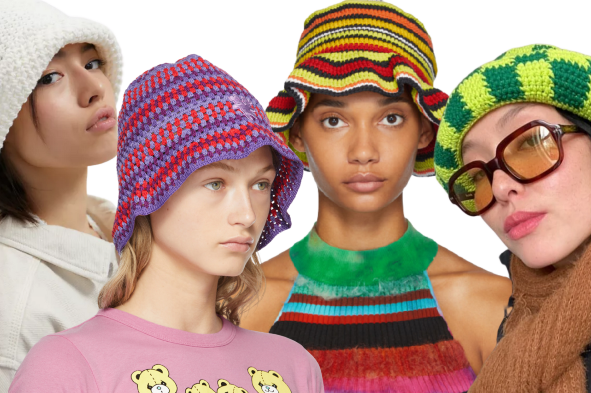 Crochet bucket hats are growing in popularity, and New York-based brand Memorial Day has emerged as a must-have, spotted on the likes of Bella Hadid, Ella Emhoff, and Reese Blutstein.
There are 14K average weekly searches for crochet bucket hats. Searches are +1,325% to last year and are growing at an accelerated rate.
The trend is most saturated in the Specialty/DTC market, where the average price is $30.
Competition in this space is low, and discount levels are insignificant.
Demand for the knit headwear is a safe bet, meaning it has been growing for at least a year and will continue to grow over the next.
TL Forecast: This trend is expected to continue growing over the next year with 70% confidence.
---
If you're interested in becoming a member and want to learn more about trends that are growing — and dying, please contact hello@trendalytics.co.