February 2021 Top Trends
From lovecore essentials to outdoor apparel, these are the trends that emerged in February and are expected to impact the womenswear, menswear, childrenswear, and beauty markets for months to come.
Women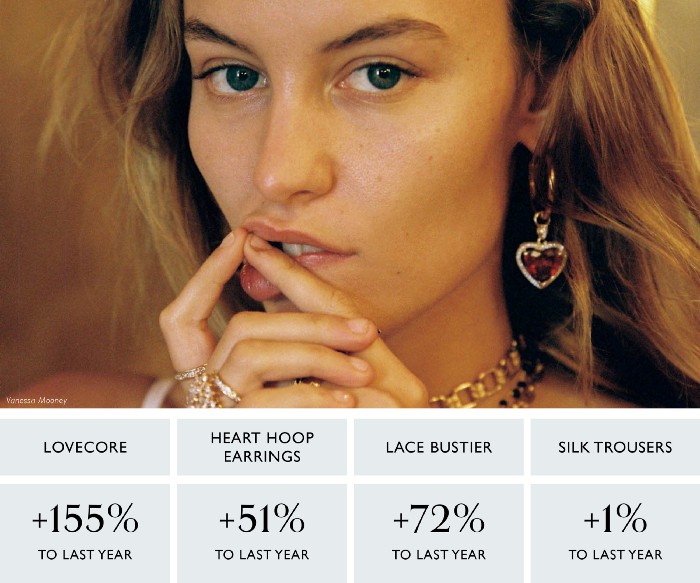 With Valentine's Day just around the corner, the lovecore (+155% to LY) aesthetic is back and bigger than ever. Heart motifs and a pink color palette are in high demand–heart hoop earrings are a safe bet with searches for the term up +51% to last year. Date night looks are also on the rise. Lace bustiers (+72% to LY), side slit dresses (+3% to LY), and silk trousers (+1% to LY) are emerging. Social buzz for the latter is up +28% to last year.
Men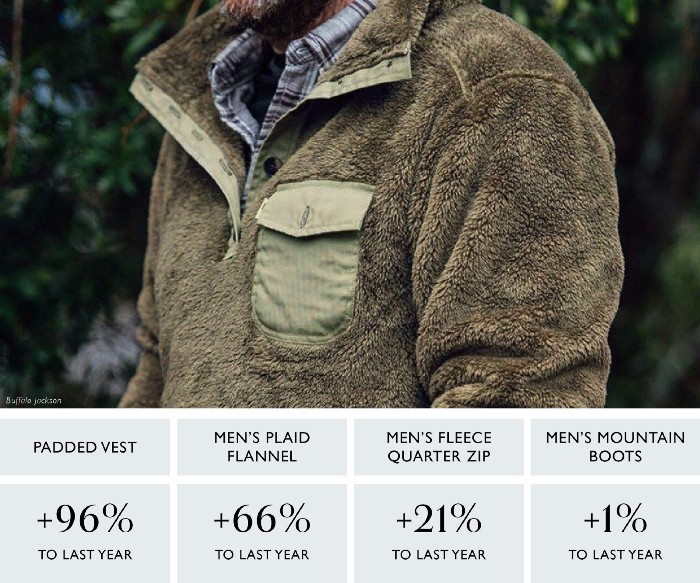 With travel limited, men are looking to the outdoors for a breath of fresh air. To prepare for their adventures, they're searching for men's mountain boots (+1% to LY), padded vests (+96% to LY), and men's plaid flannels (+66% to LY) to pair with their beanie hats and flannel jackets–safe bets up 65% and 52% to last year. A peaking trend, men's fleece quarter zip (+21% to LY), will keep them warm as they spend their free time camping this season.
Beauty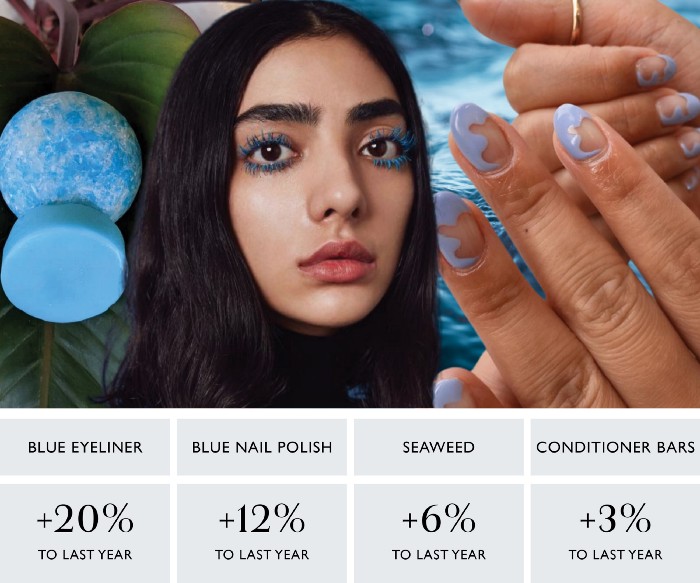 Ocean inspiration and conservation is top of mind as consumers show an increased interest in zero-waste packaging and sustainably sourced ingredients like seaweed (+6% to LY) and algae (+6% to LY). With few products in the market and an uptick in search interest and social buzz, conditioner bars (+3% to LY) emerge as an untapped opportunity. Blue beauty looks are also an emerging trend, with blue mascara (+11% to LY), blue eyeliner (+20% to LY), and nail polish (+12% to LY) on the rise.
Kids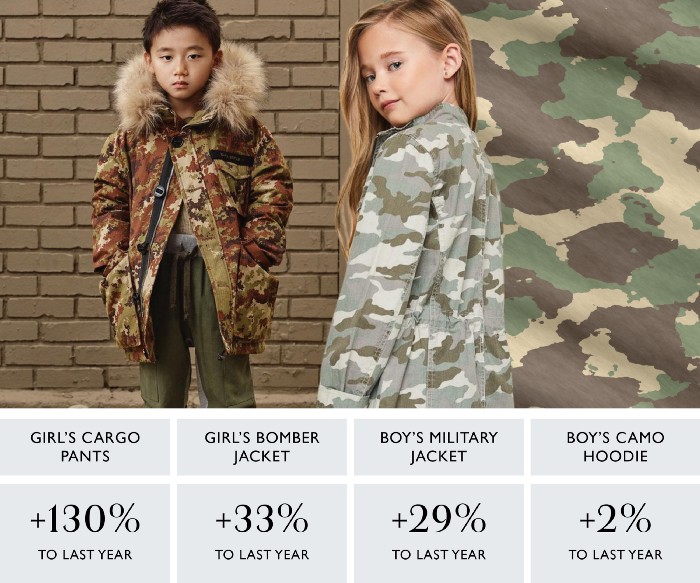 Hunter green, camo, and bomber jackets are top of mind for parents and kids alike. Military-inspired jackets are exhibiting emerging behavior as girl's bomber jackets, boy's camo hoodie, and boy's military jackets are up 33%, 2%, and 29% to last year, respectively. A safe bet, girl's cargo pants (+130% to LY) pair perfectly with girl's shirt jacket, a trend currently peaking and up 30% to last year.
---
For the full report or to learn more about trends that are growing — and dying, please contact hello@trendalytics.co.