The Anatomy of a Trend: Biker Shorts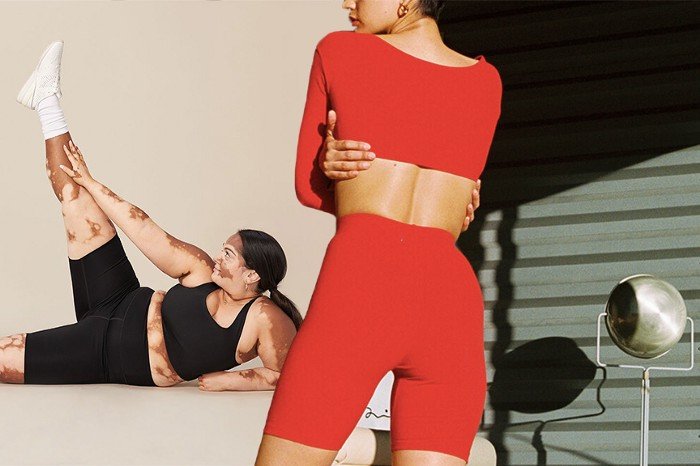 At Trendalytics, our goal is to drive forward-looking decisions by aggregating and demystifying predictive data. In this report, we're taking a step back to help you understand the context of a trend and what goes into its evolution from niche to mainstream. The cultural zeitgeist, both current and past, plays an integral part in the lifecycle of a trend. Any shifts in search or social interest will ultimately align with a monumental event or influential person. These are the drivers of change.
Early indicators, as outlined below, detail how you should be thinking about the trend process, whether you use the Trendalytics platform or not. This report documents the journey of biker shorts, from related cultural conversations to social and search interest to market adoption.
Cultural Context
The Rise of Athleisure
Athleisure and the normalization of activewear set the stage for the biker short trend to really take hold. Yoga brands like Lululemon started gaining popularity, and ready-to-wear brands took notice as they began introducing activewear adjacent pieces into their assortments. In 2016, specialty athleisure brands, like Ivy Park, started popping up. While they didn't invent athleisure, they marked the trend's entrance into the mainstream, Beyonce-approved market. Searches for the term have been steadily increasing since the end of 2015.
The Return to Retro Styling
A return to classic styling brought biker shorts back into the spotlight. With designers, influencers, and editors drawing inspiration from Princess Diana's sporty aesthetic, it was only a matter of time before oversized sweatshirts, biker shorts, retro sneakers, and ankle socks took hold. Virgil Abloh featured Princess Di's signature style in Off-White's Spring 2018 collection before several other designers followed suit. In the September 2019 issue of Vogue Paris, Hailey Bieber reproduced a few of the princess's most memorable looks, driving searches for biker shorts up.
Influential Voices Embrace Bodycon
A love of body-conscious silhouettes accelerated the adoption of biker shorts. Kim Kardashian was first spotted wearing the trend in July of 2016, just months after Yeezy Season 1 hit sale racks. Kanye West's first collection with Adidas brought body-conscious comfortwear to the luxury market. While bodycon eveningwear has been popular since the 90s, West's casual approach sparked a new interest in simple styles, neutral tones, and tight-fitting silhouettes. Street style stars took the trend to the next level as they experimented with the item's versatility.
Historical Analysis
Social
Below is a timeline of the top social media moments before and after biker shorts peaked on June 23, 2019. The first spike took place in June 2016 when Kim Kardashian-West was spotted wearing biker shorts. The second spike took place a year later in June 2017 when Bella Hadid was spotted wearing denim biker shorts. The following spikes in social buzz correlate to the top social posts by engagement from James Charles, Chiara Ferragni, and Camila Coelho.
Search
Search interest for biker shorts has been steadily increasing since the end of 2015. Searches surged in the fall of 2018 after several designers showed the style in their SS19 collections. Having gained the attention of street style stars and influencers, searches for biker shorts surged again in the summer of 2019, before gaining mass popularity in the summer of 2020.
Market
The market started to respond in the fall of 2018 with Fast Fashion, Contemporary, and Luxury brands leading the movement. Today, biker shorts are most saturated in the Fast Fashion market (8.4% saturation), with Mass and Luxury not far behind. Product count for biker shorts is +20.0% in the last 30 days. Top associated brands include: Fashion Nova, SheIn, Boohoo, Forever 21, Beyond Yoga, and Adidas.
Related Trends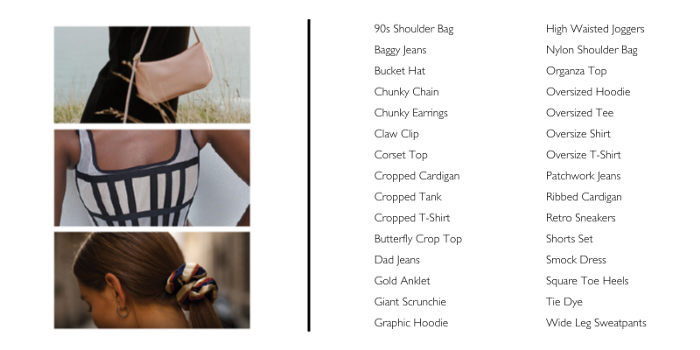 ---
If you're interested in becoming a member and want to learn more about trends that are growing — and dying, please contact hello@trendalytics.co.