SS23 Womenswear Forecast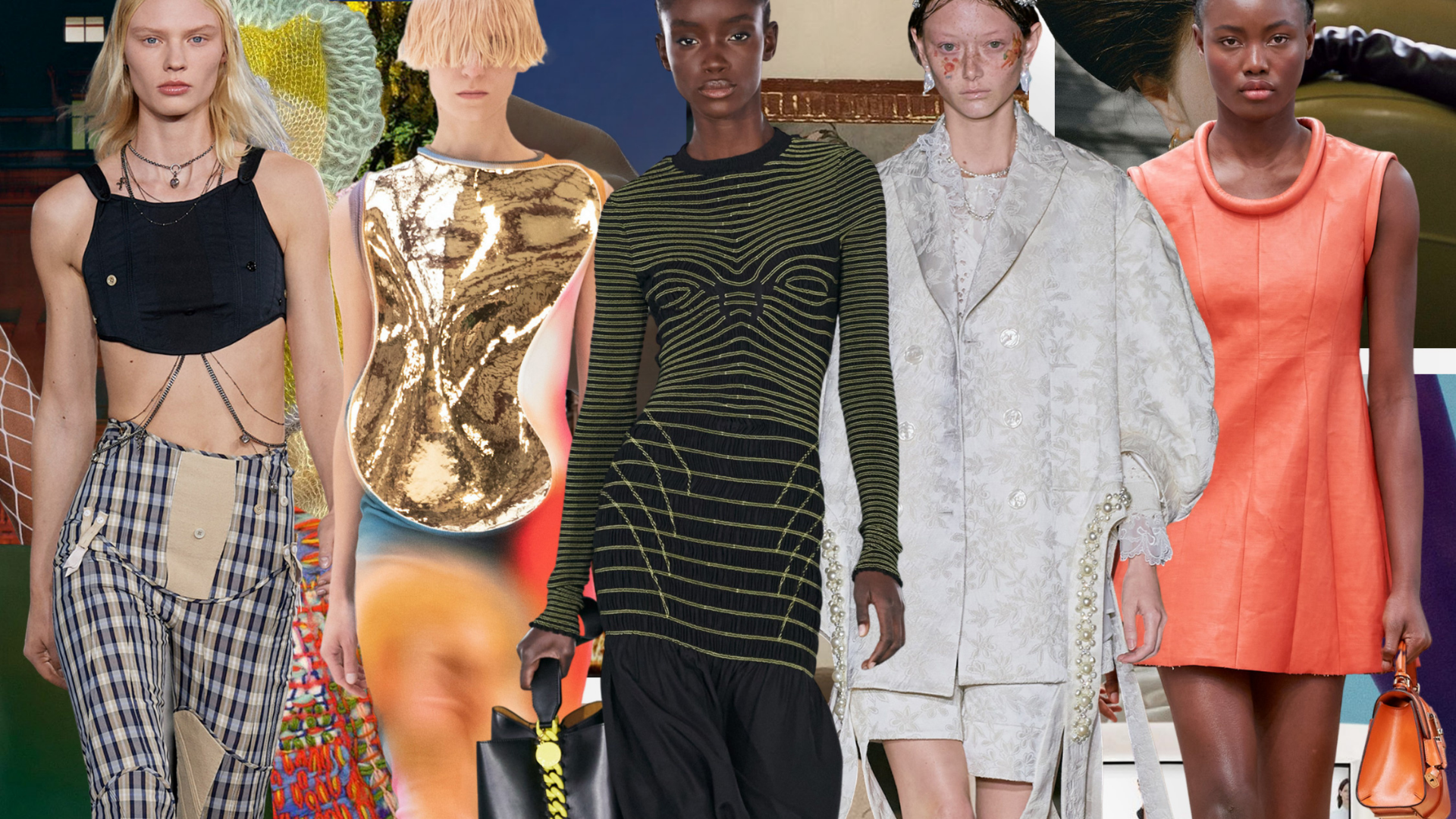 Using our proprietary algorithm, we've identified trends that are likely to grow over the next year. Read on for a preview of our SS23 Womenswear Forecast.
Download the full report here.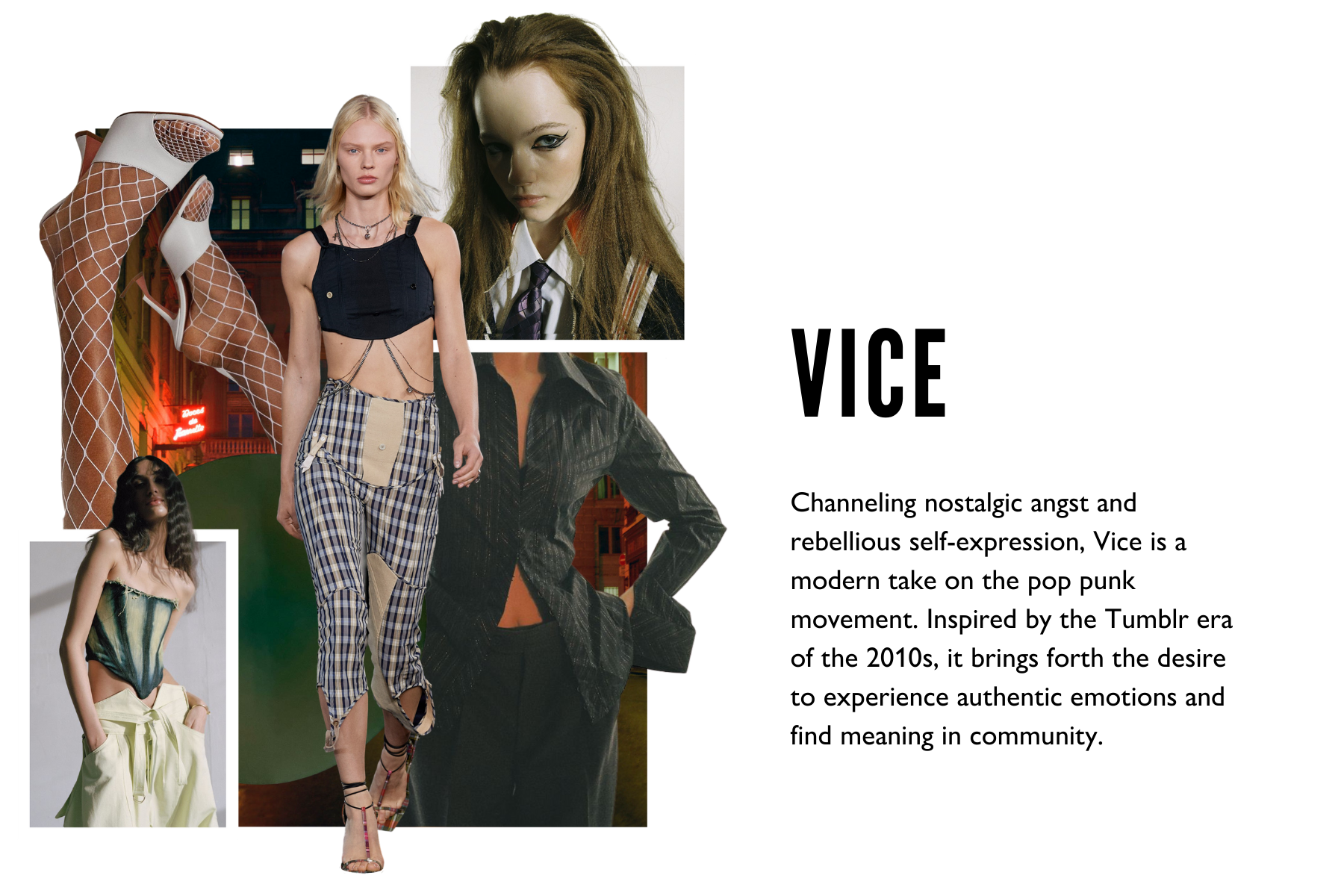 Cultural Context
Euphoria Effect
Euphoria's long awaited second season aired recently and the parallels between its vintage counterpart, Skins, have not gone unnoticed. Both Euphoria and Skins deal with the darker side of teenagehood and both were urged to be canceled from parent groups. Euphoria builds on themes introduced in the 2000s cult favorite and has successfully created its own aesthetic identity.
Indie Sleaze
The grungy, maximalist, and performatively vintage movement associated with MySpace and Tumblr is back. The next generation is molding the modern day hipster and pushing us toward a full blown "Indie Sleaze" revival with the rise of the photo "dump," the return of wired headphones, and the renewed interest in film photography.
When We Were Young
Set for October 2022, the When We Were Young Festival promises the return of millennials' childhood favorites. Headliners like Paramore, Avril Lavinge, Jimmy Eat World, and My Chemical Romance celebrate the nostalgic emo and pop punk movements of the 90s and 2000s.
Key Items

Are You Am I Marc Fisher | I.AM.GIA
Brand To Watch
Praying
Created by Alex Haddad and Skylar Newman in 2020, Praying juxtaposes the innocence of slogans like "God's Favorite" and "Father Figure" with the sexiness of designs like cropped polos and tennis skirts to create a darkness that underscores the simplicity of the label.
---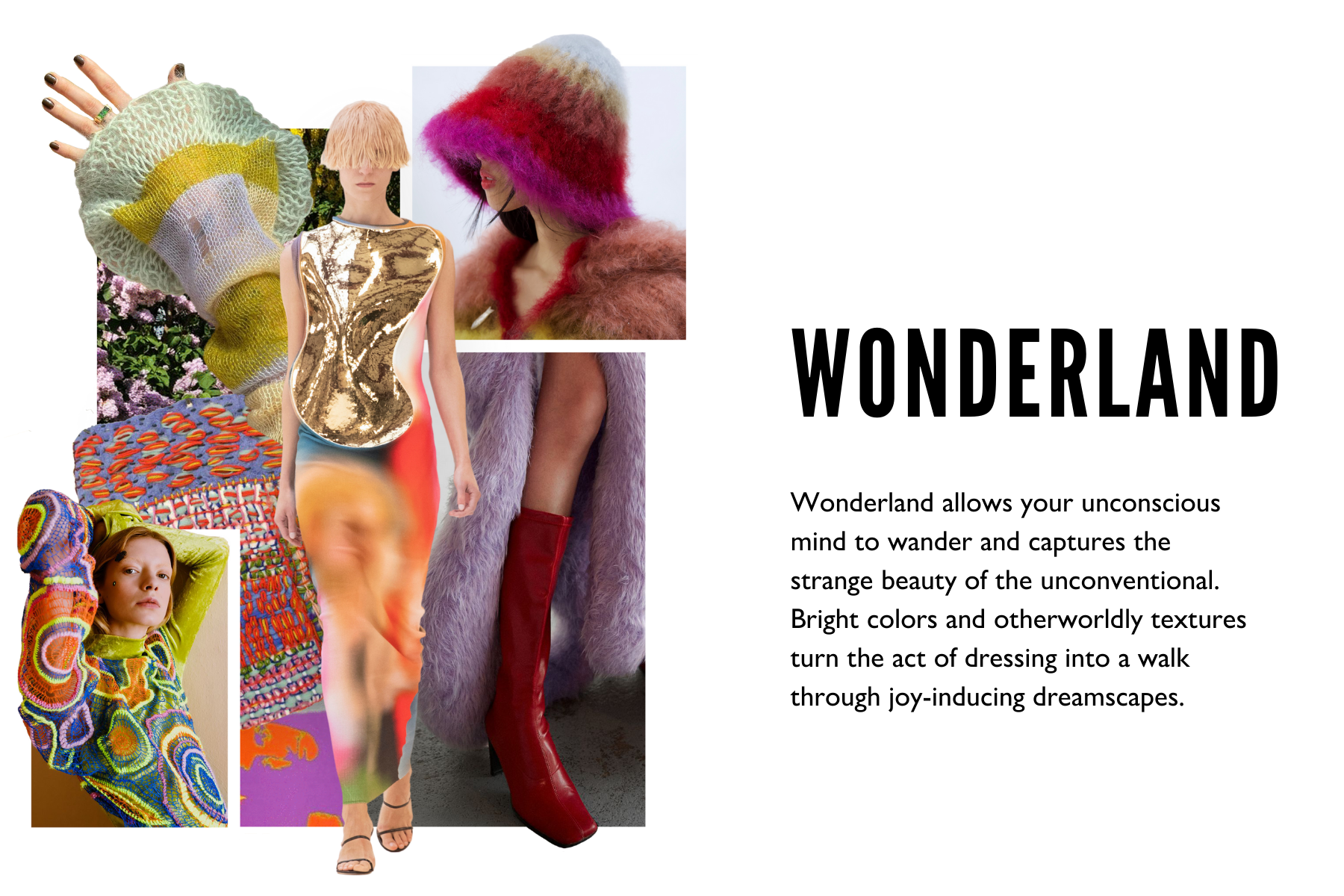 Cultural Context
Surrealist Escape
10Craving an escape from the monotony of lockdown dressing, designers took fantasy and surrealism to the next level for the SS22 season. "I think it's a moment of experimentation. If you're going to reset after this period, you need to allow a moment to birth a new aesthetic. Start again," said Jonathan Anderson as he experimented with sequin breastplates and surrealist heel details for Loewe.
DIY Renaissance
Although we may be past the height of the pandemic, the hobbies and interests we picked up throughout are still top of mind. What began as a homemade tie-dye sweatsuit in March 2020 has ushered in an entire DIY movement. From open-knit sweaters to crochet bucket hats, we are embracing the irreplicable uniqueness of handmade goods.
Fairy Tales
Canadian-based artist and director Petra Collins has introduced a whole new realm to the world of photography. After connecting with Euphoria star Alexa Demie, the pair crafted a contemporary reimagining of fairy tales, both sinister and seductive. Now a 152-page hardbound book, Fairy Tales brings Collins' otherworldy photography to life.
Key Items
Andreeva | Verconiik | Amina Muaddi
Brand To Watch
Verconiik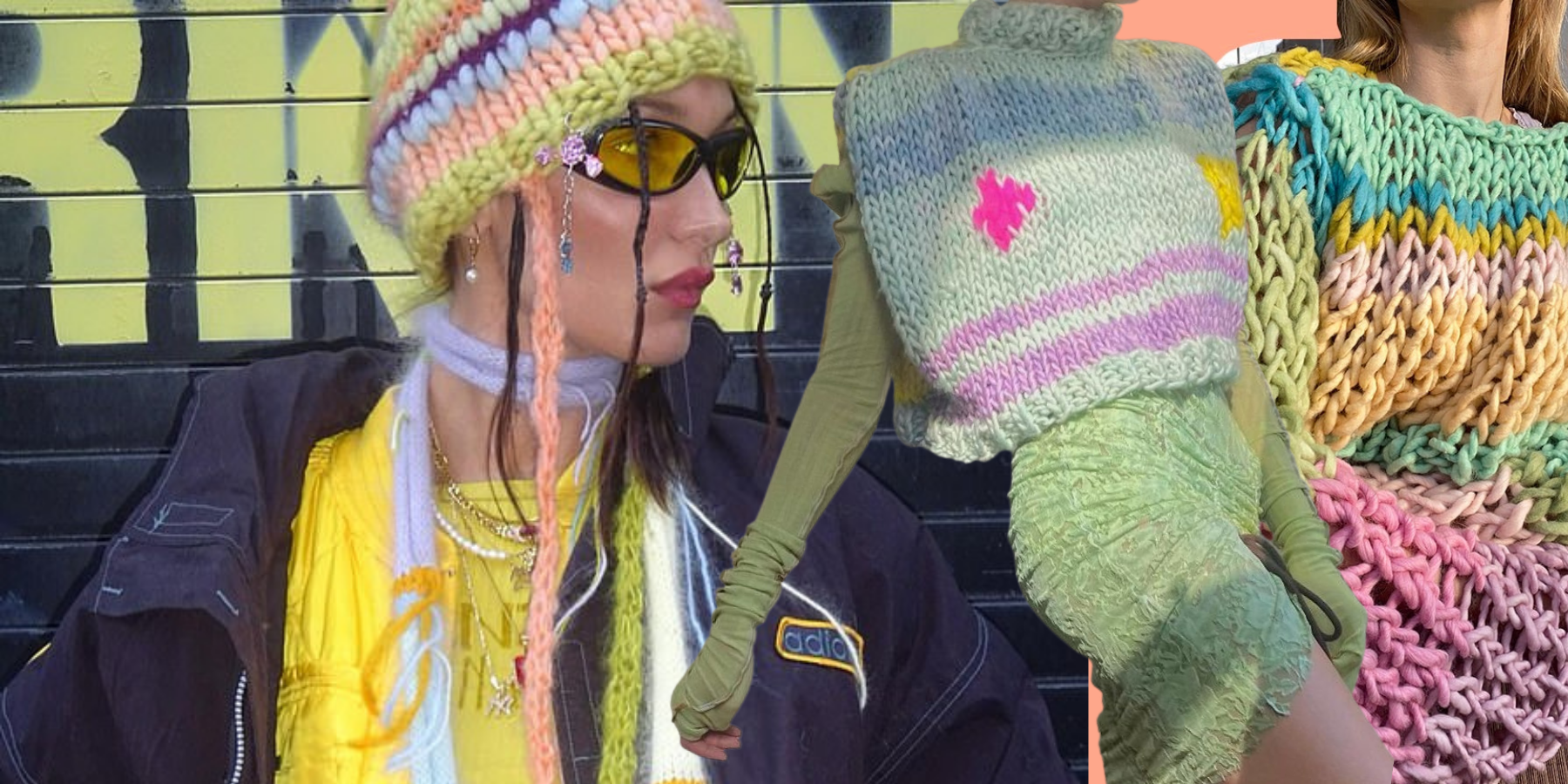 Founder Lindsay Vrckovnik finds inspiration for her namesake knit brand Verconiik from the color and texture combinations she sees walking through Chinatown. Playful and unique, every piece from the brand is handmade and one of a kind, stressing the circular nature of DIY fashion.
---
Cultural Context
Into the Metaverse
The latest technological buzz word seems to have some staying power–Facebook recently changed its name to Meta and other organizations like Microsoft are making billion dollar investments into the virtual world. Introducing an entirely digital environment that mimics the real world, the metaverse promises a new wave of opportunities for entire industries, from real estate to fashion to music.
Matrix Resurrection
Released in December 2021, The Matrix Resurrections explores technological possibilities and the idea of nonbinary existence. With a clear visual identity, The Matrix series brings futuristic ideas to the forefront and wrestles with whether reality is a physical or mental construct.
Future FM
A wave of new releases from artists like The Weeknd and FKA Twigs incorporate futuristic visuals and experimental sounds. Released January 2022, The Weeknd's Dawn FM reveals that a utopian world driven by technology is truly dystopian. Throughout the album, the singer drifts through a surreal plane of existence with lyrics like "you will enter a world beyond your imagination/A future out of control."
Key Items

Paco Rabanne | Stuart Weitzman | Maniere de Voir
Brand To Watch
YVMIN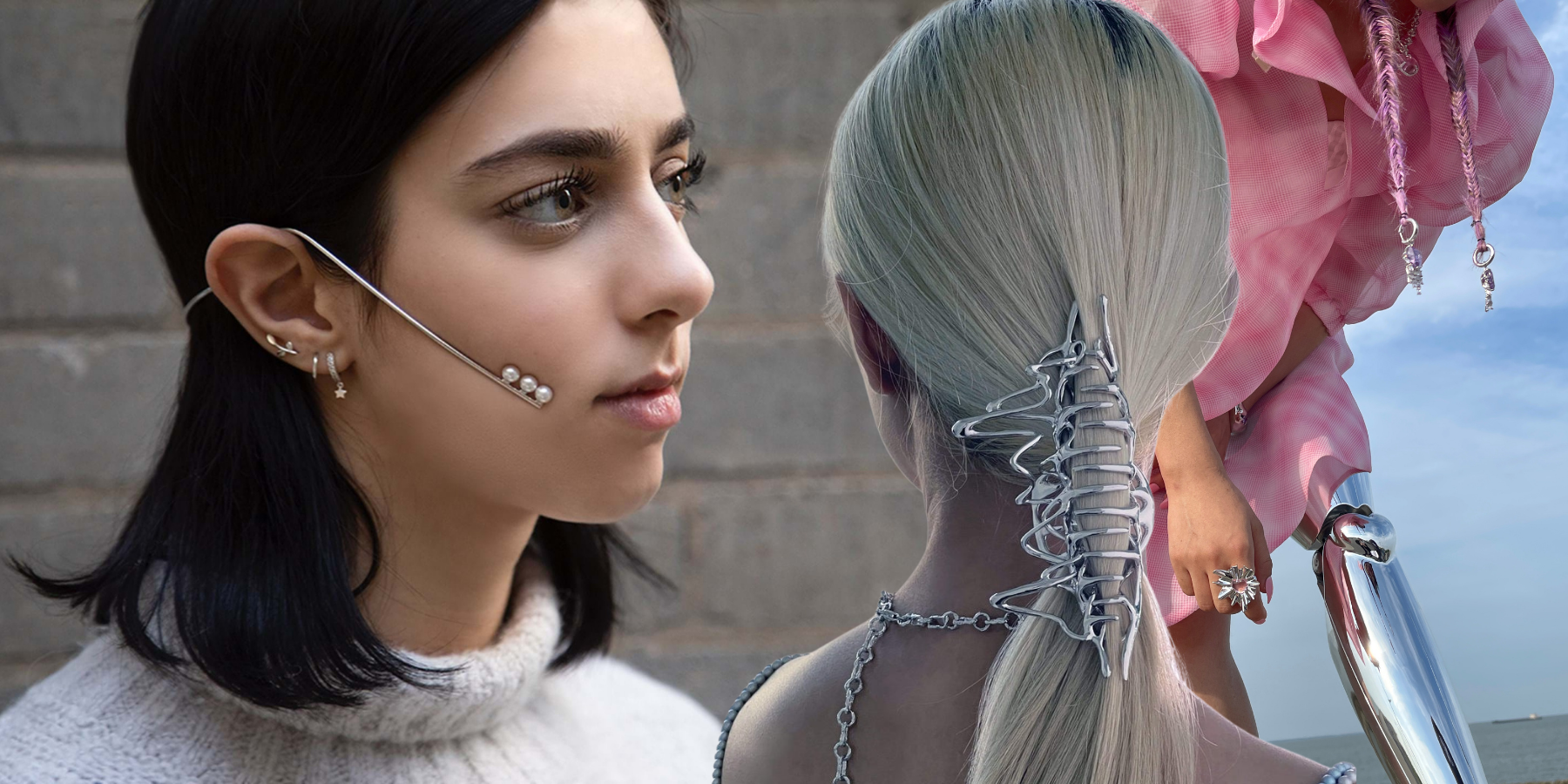 Xiao Yang, a Chinese influencer and model based in Chengdu, has been wearing a prosthetic leg for almost20 years. Wanting her prosthetic to reflect her modern style, she founded Yvmin, a cutting-edge jewelry brand turning technology into wearable art. The "body decoration lab" recognizes the dual potential of the tools around us, exploring the connection between body and beauty.
Don't miss out on a more in depth analysis of each trend, in addition to 2 extra trend stories: Reverie and Ether.
Download the full report here.
---
To learn more about trends that are growing — and dying, please contact hello@trendalytics.co.