October 2023 Top Trends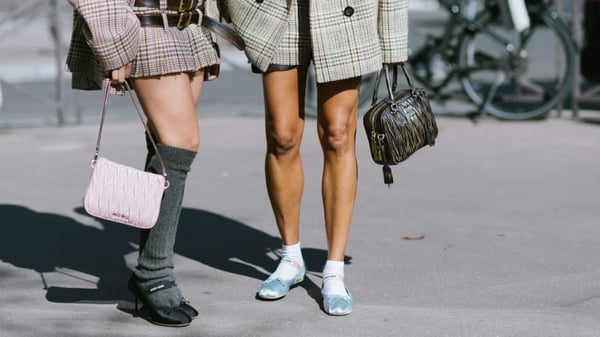 From natural ingredients to Halloween costumes, these are the October 2023 top trends that are expected to impact the womenswear, menswear, kids, and beauty markets for months to come.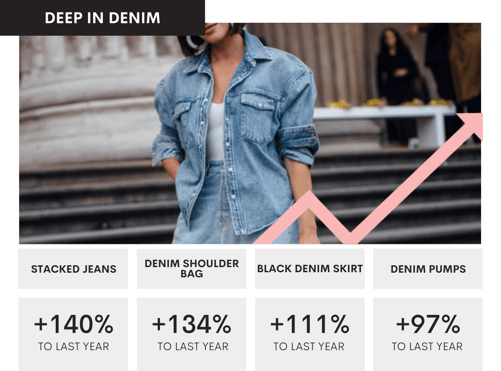 Womenswear is deep into denim, especially after this fashion month. Stacked jeans are a safe bet trend up +140% to last year along with the black denim skirt (+111% to LY). Denim shoulder bags are up +134% to last year, paying homage to the early aughts. Denim pumps (+97% to LY) are saturating the footwear market and have become a consumer must-have.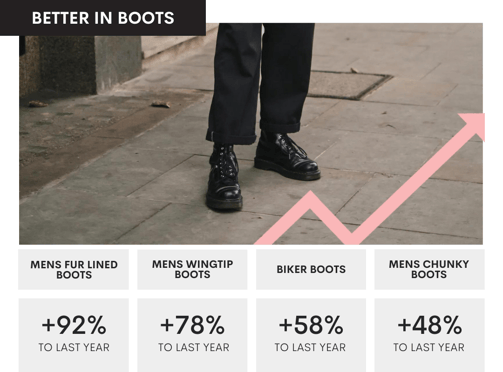 Boots are saturating the men's market with a variety of styles. Mens fur lined boots are a cold weather classic, up +50% in market adoption to last year. Mens wingtip boots are emerging up +78% to last year in searches along with mens chunky boots (+48% to LY). Leaning into the moto trend, biker boots are +58% to last year with high social engagement.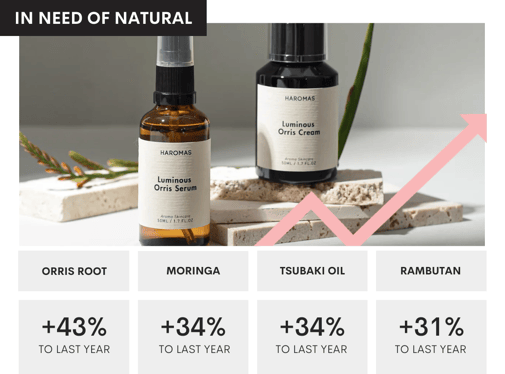 Trending ingredients in beauty are ever changing, but currently, natural and clean ethos is top of mind. For example, orris root is an emerging trend with social buzz up +283% as it drains skin impurities and allows for a smoother complexion. Moringa, rich in vitamins and minerals, has an extreme search volume of 241k average weekly searches whereas rambutan has 185k average weekly searches. Tsubaki oil (+34% to LY) is emerging in the market as a favorite product as well.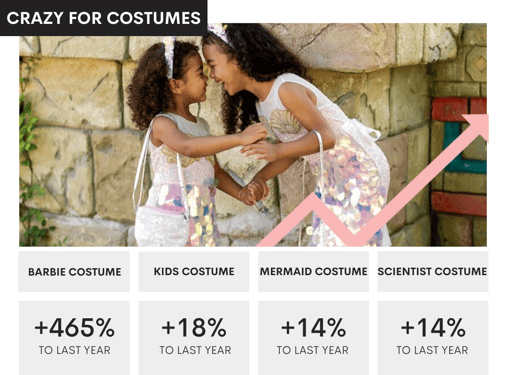 It's Halloween season once again, and the children's market is flooding with fun costumes. Kids costumes are +18% in market adoption to last year and, unsurprisingly, Barbie costumes are a top pick this year for girls with 73k average weekly searches. Mermaid costumes (+14% to LY) and scientist costumes (+14% to LY) are season favorites, too.
---
To learn more about trends that are growing — and dying, please contact hello@trendalytics.co.