New York Fashion Week Spring/Summer 2024 Recap
New York Fashion Week
Spring/Summer 2024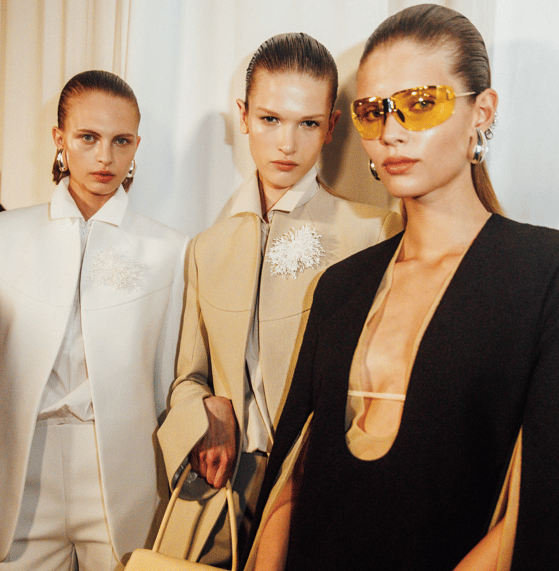 Romance was undoubtedly in the air at NYFW as designers reveled in the upcoming sweetness of springtime through feminine details and silhouettes as well as a soft color palette. Blue was a stand out color––overtaking pink––while design details like rosettes and bows continued to resonate in a significant way. Sheer layers, integrated hardware, and minimalist beauty made a statement on the runways, too. To read the full report, click here.
---
RUNWAY TRENDS


---
DESIGNER SPOTLIGHT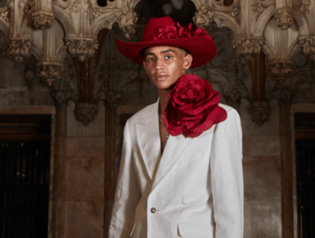 WILLY CHAVARRIA
While technically a Menswear label, Willy Chavarria has garnered fans of his namesake brand from all sectors of the market as his designs are intended to be empowering, expressive, and the perfect bit of whimsical, too. The young designer was nominated for CFDA American Menswear Designer of the Year in 2022, solidifying him as one to watch.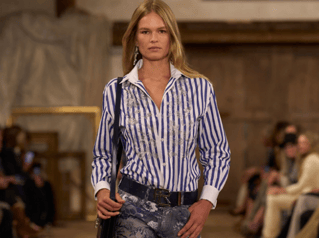 RALPH LAUREN
After four years off-calendar, Ralph Lauren returned to NYFW––rather than opting for his usual glamour, the designer showed at the Brooklyn Navy Yard and opened the show in true Americana fashion with denim and striping. Lauren closed the show with gowns dripping in gold which showed his versatility and legend status.
---