Hair & Scalp Care Trends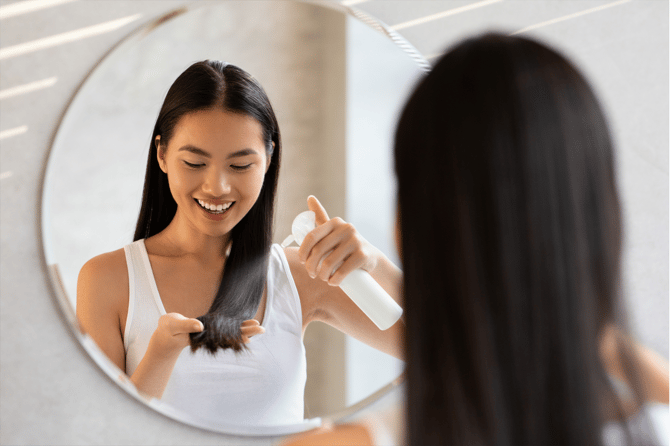 With the hair category experiencing a "skinification" as consumers adopt multi-step haircare routine (much like skincare), the U.S. prestige hair product sales grew 22% in 2022 - driven by masks and targeted treatments.
Scalpcare is accelerating in searches, and consumers are zeroing in on scalp serums (+42% to LY) and oils (+28% to LY) that target specific concerns like dry, irritated scalps, hair loss, dandruff and more. Over the past year, searches for scalp massager and scalp scaler increased by 40% and 18%, respectively. Despite Ulta Beauty and Sephora investing more in hair and scalp treatments (26.6%) than shampoo (21%) and conditioner (16%), consumers are still searching for dandruff shampoo (+24% to LY) and detox shampoo (+23% to LY).
Ingredient-focused formulations are also popular with consumers, reinforcing the focus on hair and scalp health. Hyaluronic Acid, Vitamin C, Peptides and Salicylic Acid are some of the most stocked hair ingredients in the market.
Hair & Scalp Trends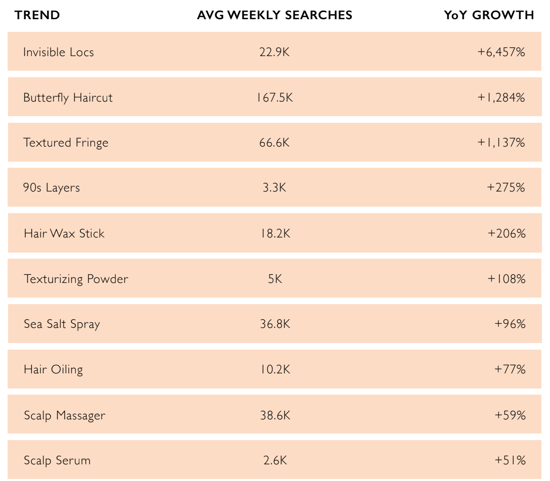 New Hair & Scalp Innovations
Dyson Airstrait Straightener Sisley-Paris Hair Rituel Mask Aveda Nutriplenish Overnight Serum

amika Mirror Ball Shampoo & Conditioner Briogeo Don't Despair Repair! Treatment dpHUE ACV Revitalizing Shampoo & Conditioner

Ready to learn more? Be sure to set up a demo to learn more about Trendalytics' platform capabilities.
---