The 3 Trending Aesthetics That Ruled Summer 2023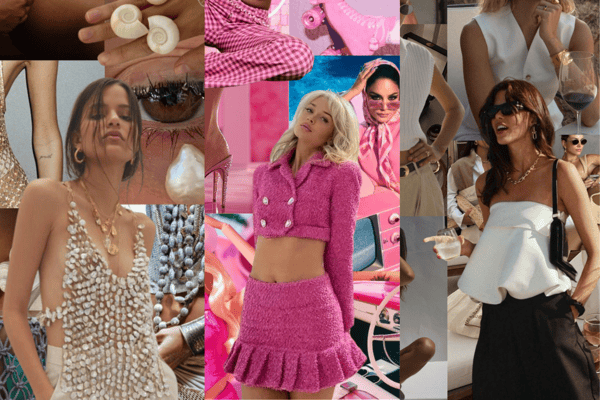 Call them "cores" or "aesthetics'', either way, they're making their way from our TikTok FYP's and on to our Instagram feeds and, of course, real life, too. As we know, this is a cheeky and colloquial way to categorize trends and help simplify the way we speak about fashion––ultimately, allowing the everyday consumer to partake in the conversation in a fun and friendly way. Ahead, read on for the three aesthetics that are dominating summer 2023.
Barbiecore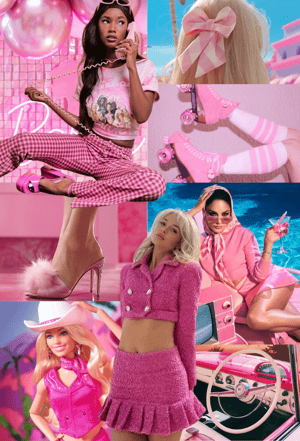 The phenomenon of Barbiecore (+1,092% to LY) has been well on the rise for over a year now, thanks to Valentino's Fall/Winter 2022 collection and early leaked photographs from the Barbie movie. With all the buzz around the movie, this is only furthering the trend's growth. The hashtag #barbiecore has over 602M views on TikTok and searches for hot pink are up +13% to last year as this color reigns supreme in the industry. This trend hasn't solely remained within the luxury market as the Barbie movie has launched collaborations with Zara, Bloomingdale's, Aldo, and more. It's even integrated into menswear, too, as "Ken Energy" begins to rise in the zeitgeist and influence men's fashion.
Mermaidcore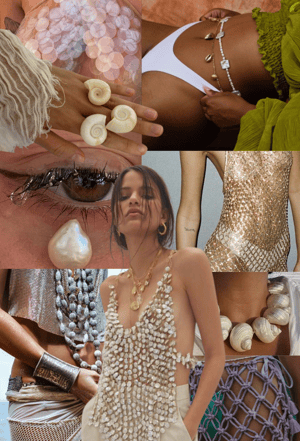 With an ethos of escapism in the air this summer, Mermaidcore (+1,597% to LY) has become the key aesthetic within Resortwear and all things vacation. Fashion and beauty trends like crochet sets, cerulean blue, maxi skirts, the wet hair look, and shimmering body oil have been rising throughout the summer and are expected to continue making an impact into early 2024. This aesthetic is growing on TikTok as well as the hashtags #mermaidhair (1B views), #mermaidmakeup (158M views) and #mermaidcore (387M views) maintain large amounts of views and take over FYP's. This ethereal trend brings an ethos of escapism to any look, whether you're staying put in the suburbs, venturing to Miami, or making a long-haul trip over to the beaches of Southeast Asia.

Quiet Luxury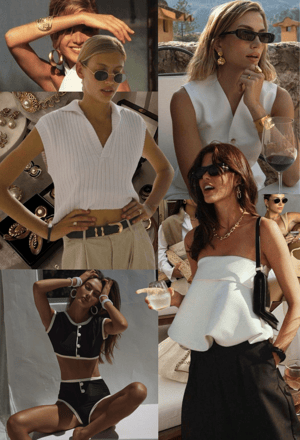 Ever since designers debuted their upcoming Fall/Winter 2023 collections back in February, there has been talks of a shift towards a more wearable wardrobe––whether that be from fear of economic uncertainty or a crash from post-lockdown celebrations, pieces that read as understated reigned supreme. With this top of mind, Sofia Richie's wedding weekend only furthered the agenda of the "quiet luxury" (+1,456% to LY) look thanks to her natural-looking soft glam makeup and classy wardrobe. Searches for Sofia Richie are up +646% to last year while her TikTok following has grown by 9% in the last month as she remains the face of #quietluxury (186M views). Case in point, this is a styling shift that is sure to stay a while past the summer months.
---
To learn more about trends that are growing — and dying, please contact hello@trendalytics.co.