Top Trending Searches of 2021
Over the past year, we navigated new trends and new challenges. Here's what was trending in 2021:


AESTHETICS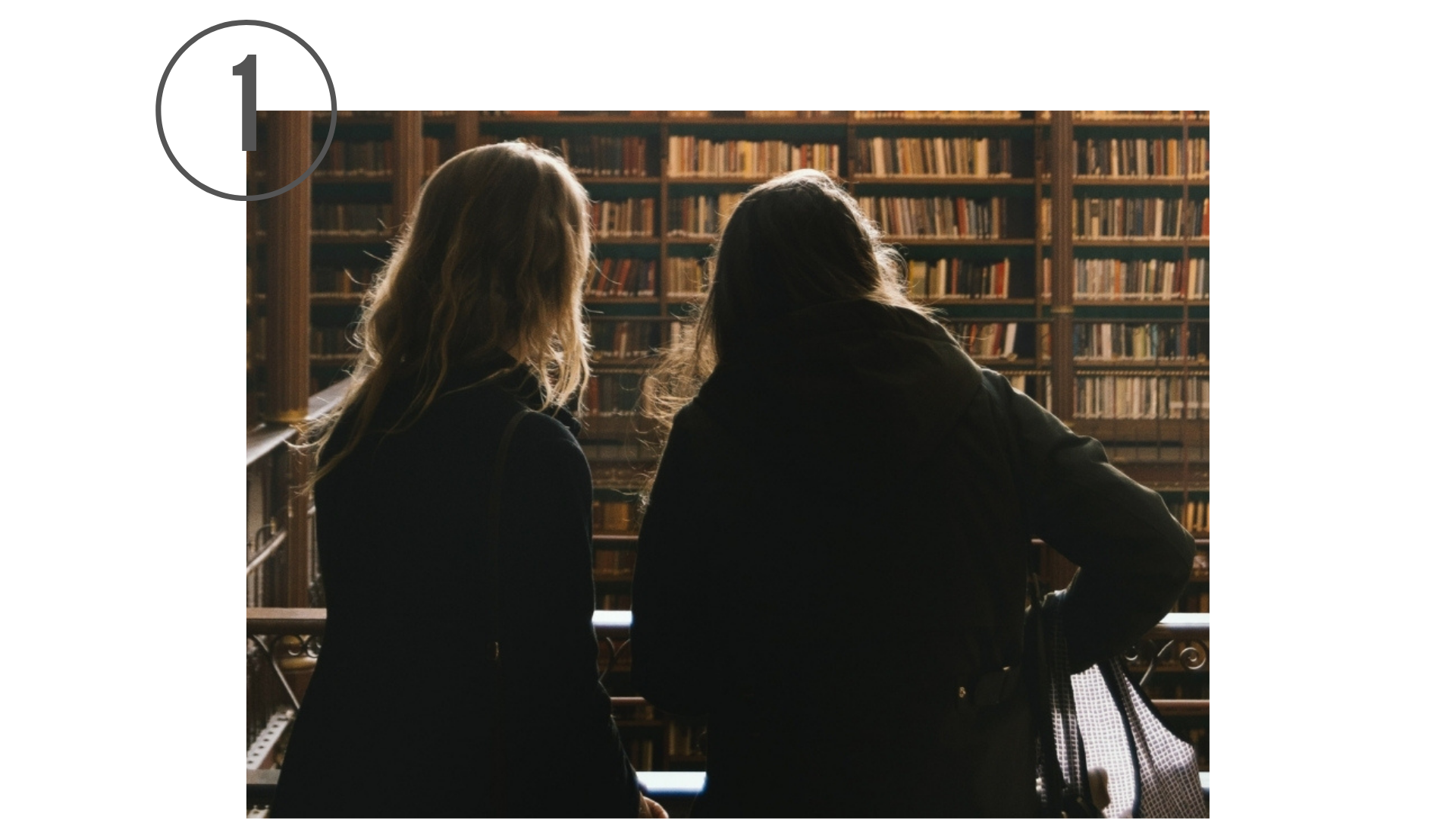 DARK ACADEMIA
An aesthetic with over 1.8B views on TikTok, Dark Academia is a gothic interpretation of 20th century New England boarding school attire. Popularized by shows like Gossip Girl and Elite, the aesthetic is at once both classic and mysterious.

2. COTTAGECORE – A romanticization rural life and all that comes with it, from farms to foraging.
3. LIGHT ACADEMIA – Characterized by a soft color palette and campus-inspired clothing.
4. FAIRYCORE – A fantastical world filled with dreamy forest landscapes and woodsy magic.
5. GORPCORE – An expression of outdoorsy interest stressing functionality and adventure.
CULTURE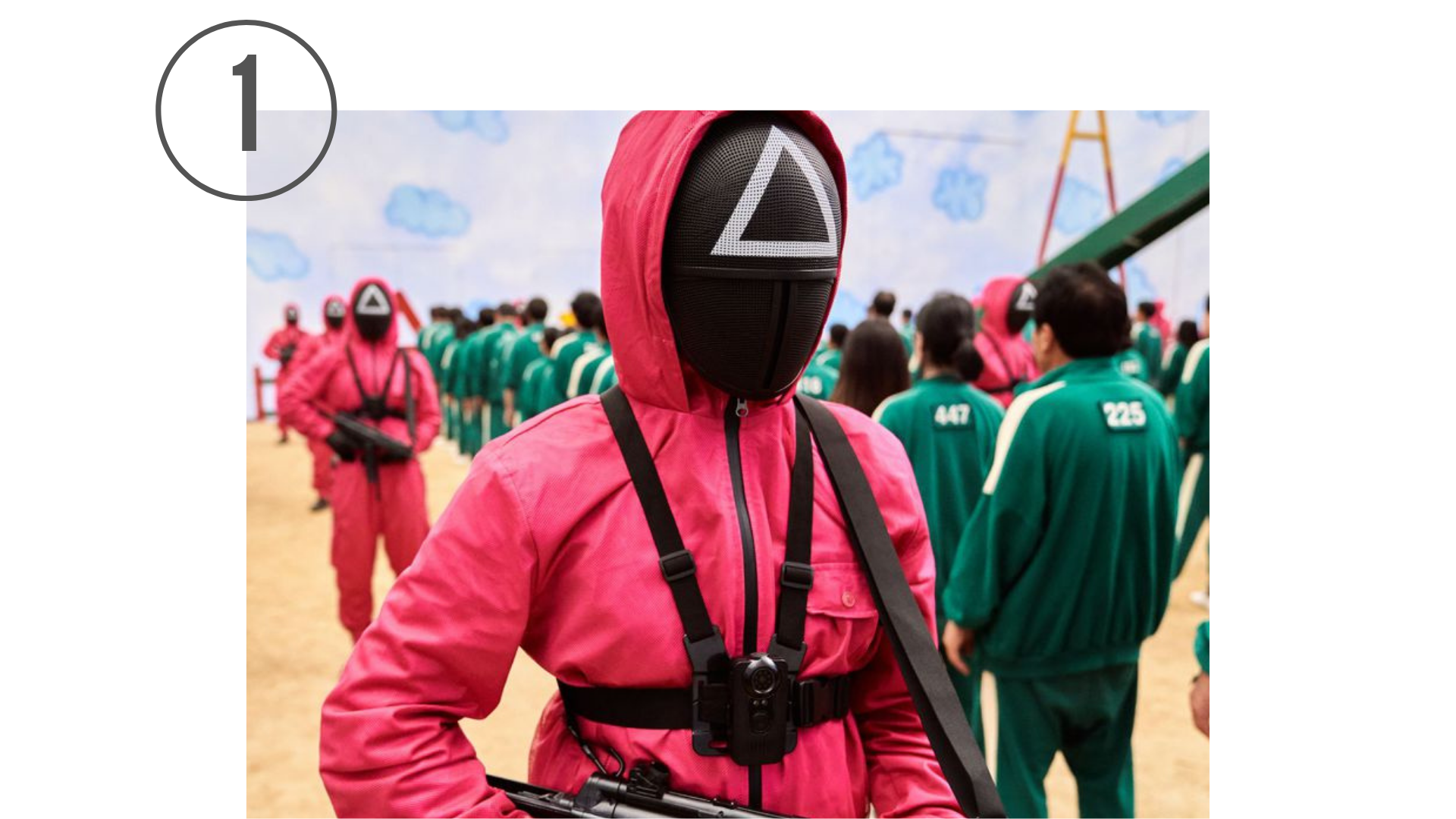 SQUID GAME
Recognized as Netflix''s 'biggest-ever' series launch with over 130 million households viewing the show in its first month, Squid Game follows contestants deeply in need of money who play deadly children's games to win cash prizes.

2. NFTs – A non-interchangeable unit of data stored on a digital ledger with cross-industry applications.
3. Y2K – An aesthetic inspired by the early aughts that drives trends across the fashion and beauty markets.
4. GENDER FLUID – A person whose gender identity or gender expression is not fixed and shifts over time.
5. HOT VAX SUMMER – Summer 2021 offered vaccine optimism and unofficially, a return to non-distanced social events.
EVENTS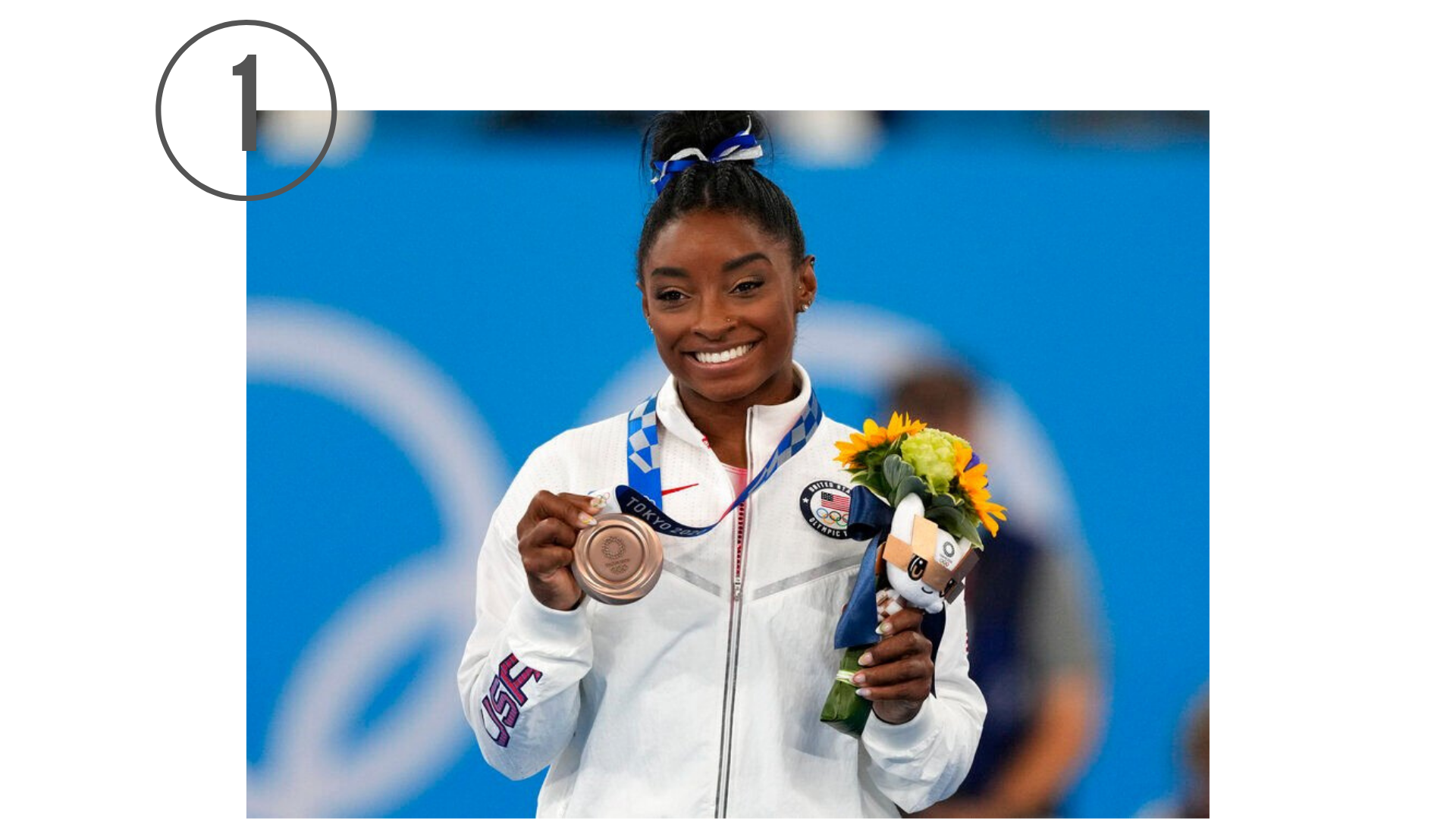 OLYMPICS
Officially branded as the Tokyo 2020 Summer Olympics, the highly anticipated event was one of the first major events to take place since the start of COVID-19 and dominated the news cycle.

2. BLACK FRIDAY – With significantly increase in searches to last year, Black Friday reflected consumer optimism.
3. JUNETEENTH – Now recognized as a federal holiday, Juneteenth commemorates the emancipation of slaves in the US.
4. MET GALA – Held in September, the Met Gala celebrated the exhibit "In America: A Lexicon of Fashion."
5. PRIDE MONTH – With many Pride events canceled in 2020, June 2021 brought visibility back to the LGBTQ+ community.
TIKTOK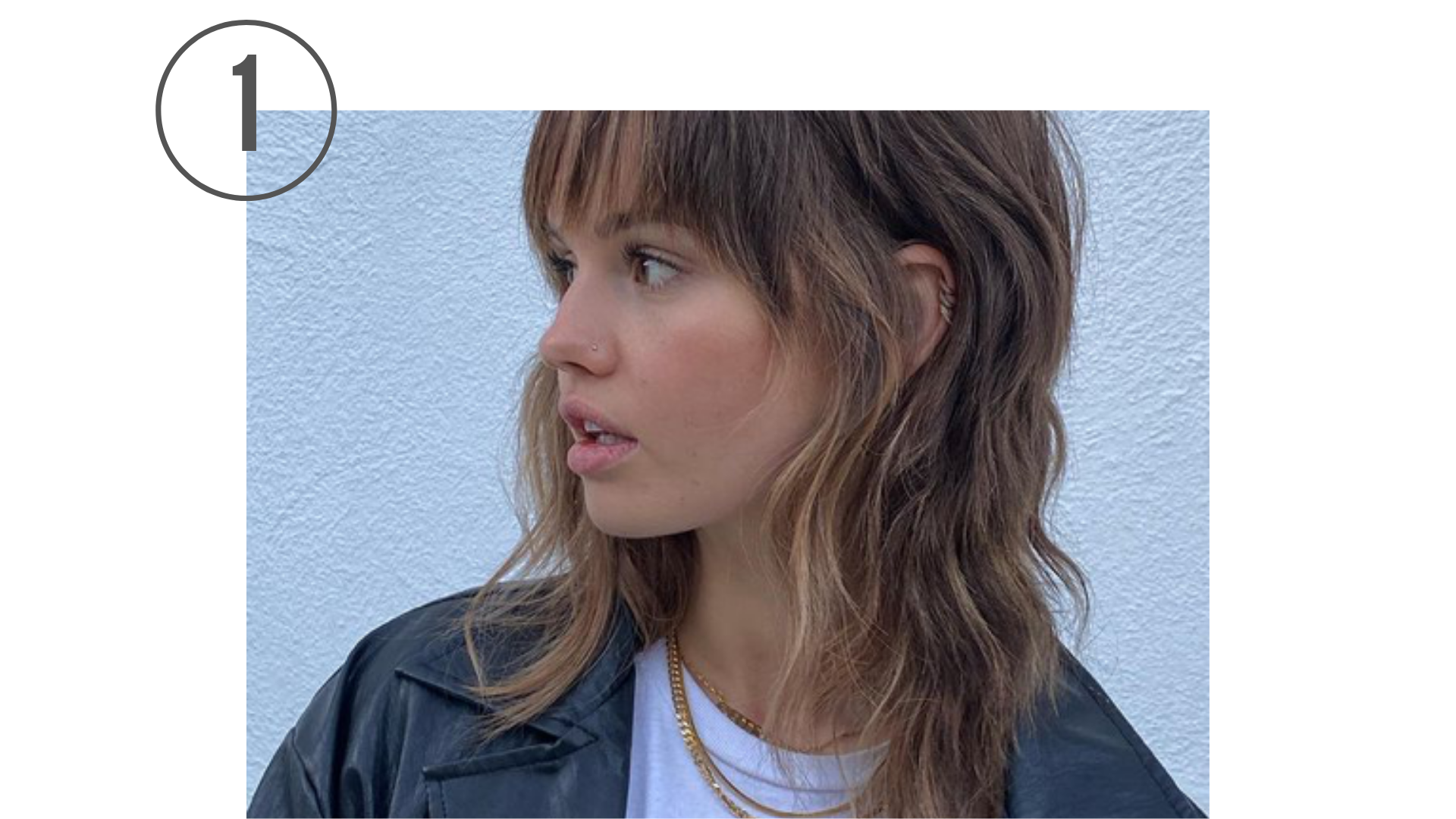 WOLF CUT
Popularized on TikTok, the wolf cut has almost 900M views on the app. A cross between vintage shag and an 80s mullet, the style was adopted by Billie Eilish, Miley Cyrus, and Debby Ryan, among others.

2. CHEUGY – Made viral by TikTok, cheugy describes someone or something that is out of date or untrendy.
3. CLINIQUE BLACK HONEY – With over 30M views on TikTok, sales for Clinique's Almost Lipstick in Black Honey soared this year.
4. Y2K FASHION – Gen Z returns to the early aughts with styling videos that feature Y2K staples.
5. REVERSE CAT EYE – An updated and upside-down version of classic winged eyeliner.
WOMEN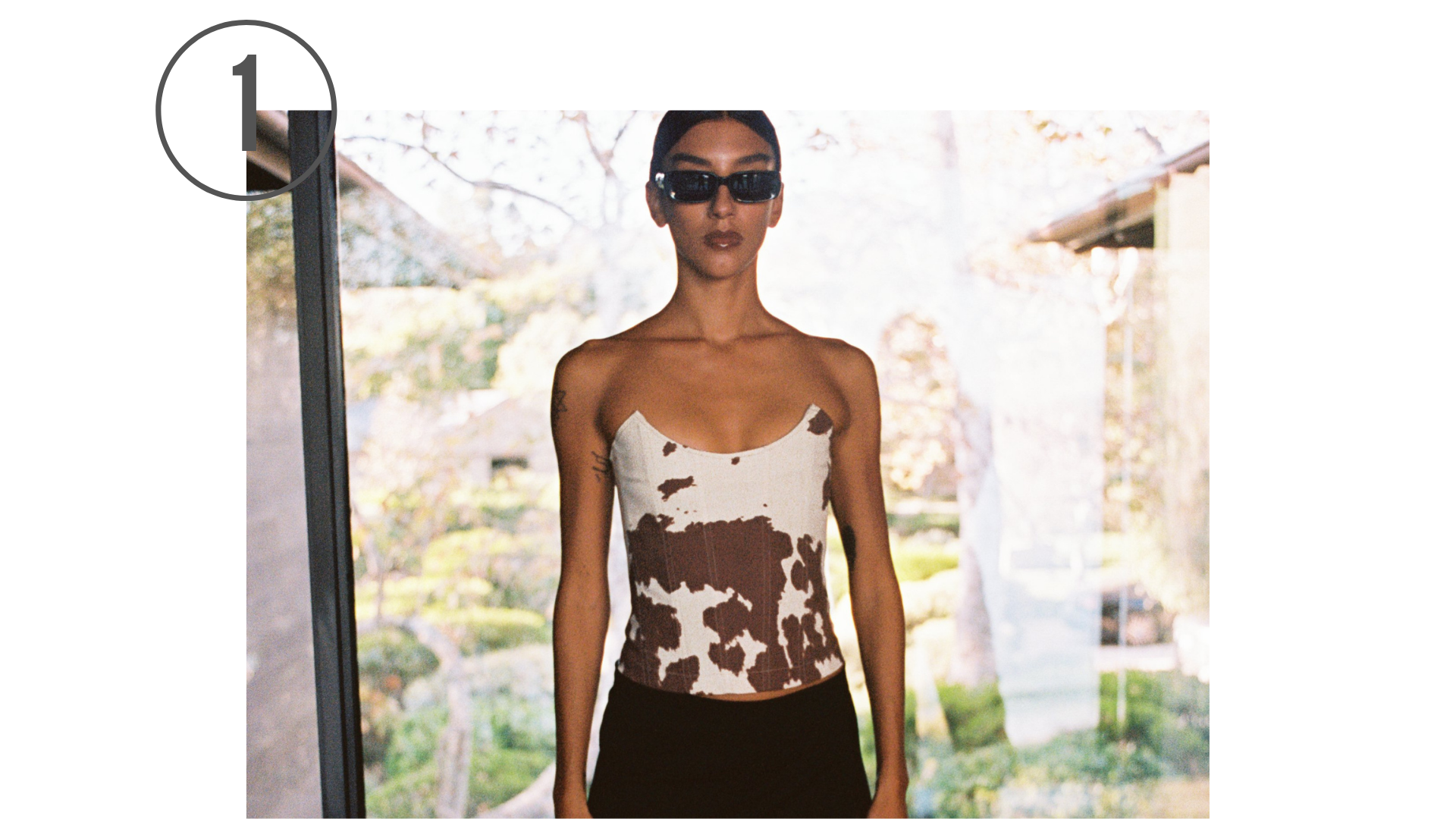 CORSET TOP
After two years of ditching bras and lounging in leggings, many are openly welcoming a renewed sense of structure and sexiness into their wardrobes. Corset tops are a high volume trend with 300k average weekly searches, +41% to last year.

2. BAGGY JEANS – Replacing skinny jeans as the go-to denim style, baggy jeans offer casual comfort and endless styling options.
3. CROCHET BUCKET HAT – An intersection of the 90s and crafting trends, crochet bucket hats are a new summer staple.
4. SWEATER VEST – With recent runway appearances and influencer approval, sweater vests are gaining mass popularity.
5. FLARED LEGGINGS – A different name for yoga pants, flared leggings are a loungewear favorite for Gen Z.
MEN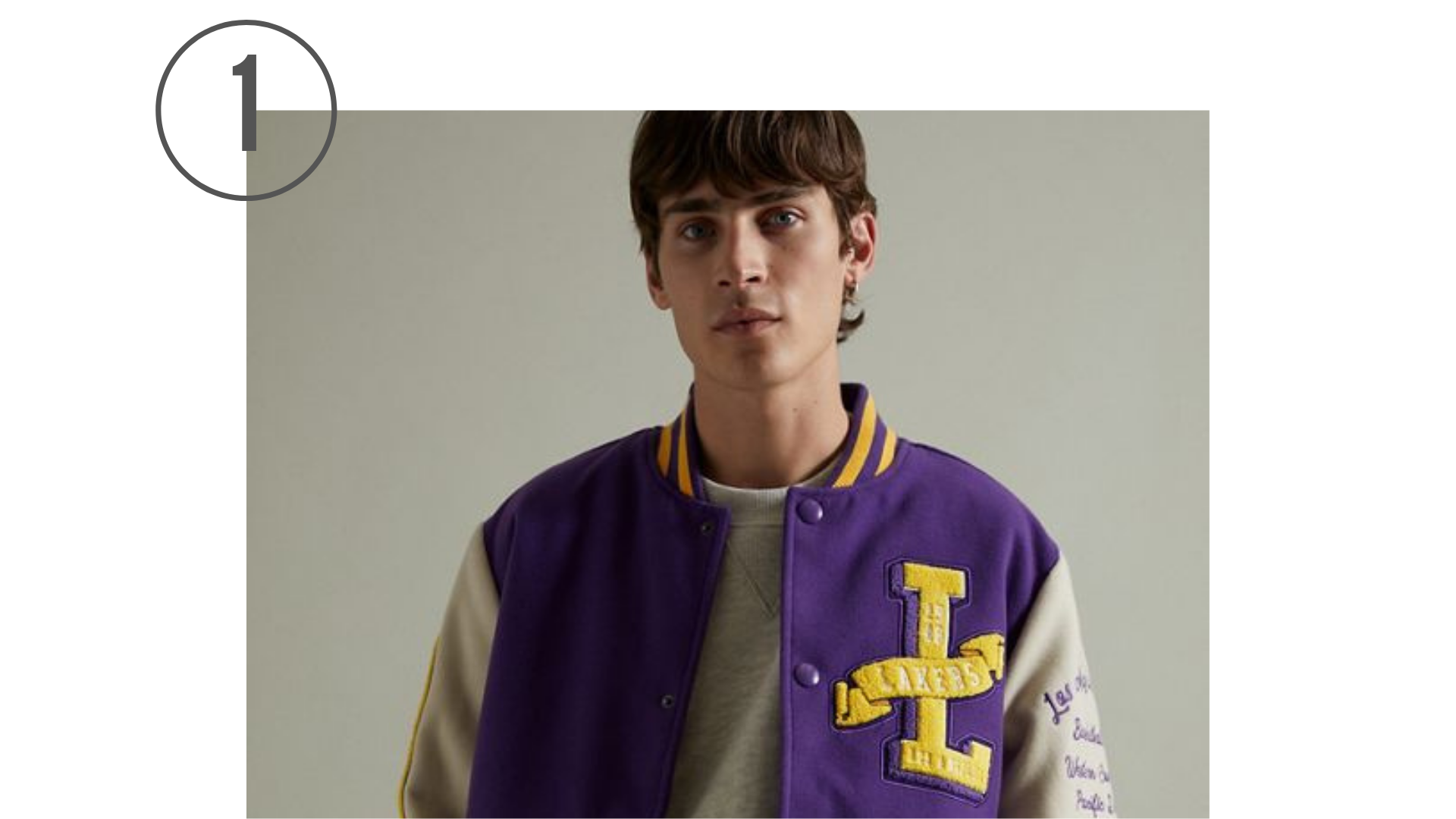 VARSITY JACKET
Finding popularity beyond the classroom, varsity jackets have been adopted by the fashion industry, appearing in recent collections by Tyler the Creator's label Golf Wang, Off-White, Vetements, and Saint Laurent.

2. MEN'S CROSSBODY BAGS – Men embrace the bag, finding both style and convenience in the crossbody.
3. MEN'S WORKSHIRT – Utilitarianism continues to drive the menswear market and workshirts are at the forefront.
4. MEN'S SHACKET – Proven to be a versatile staple, the shacket comes in all shapes, sizes, and fabrics.
5. MEN'S BAGGY JEANS – Comfort reigns supreme as baggier denim fits dominate the market.
ACCESSORIES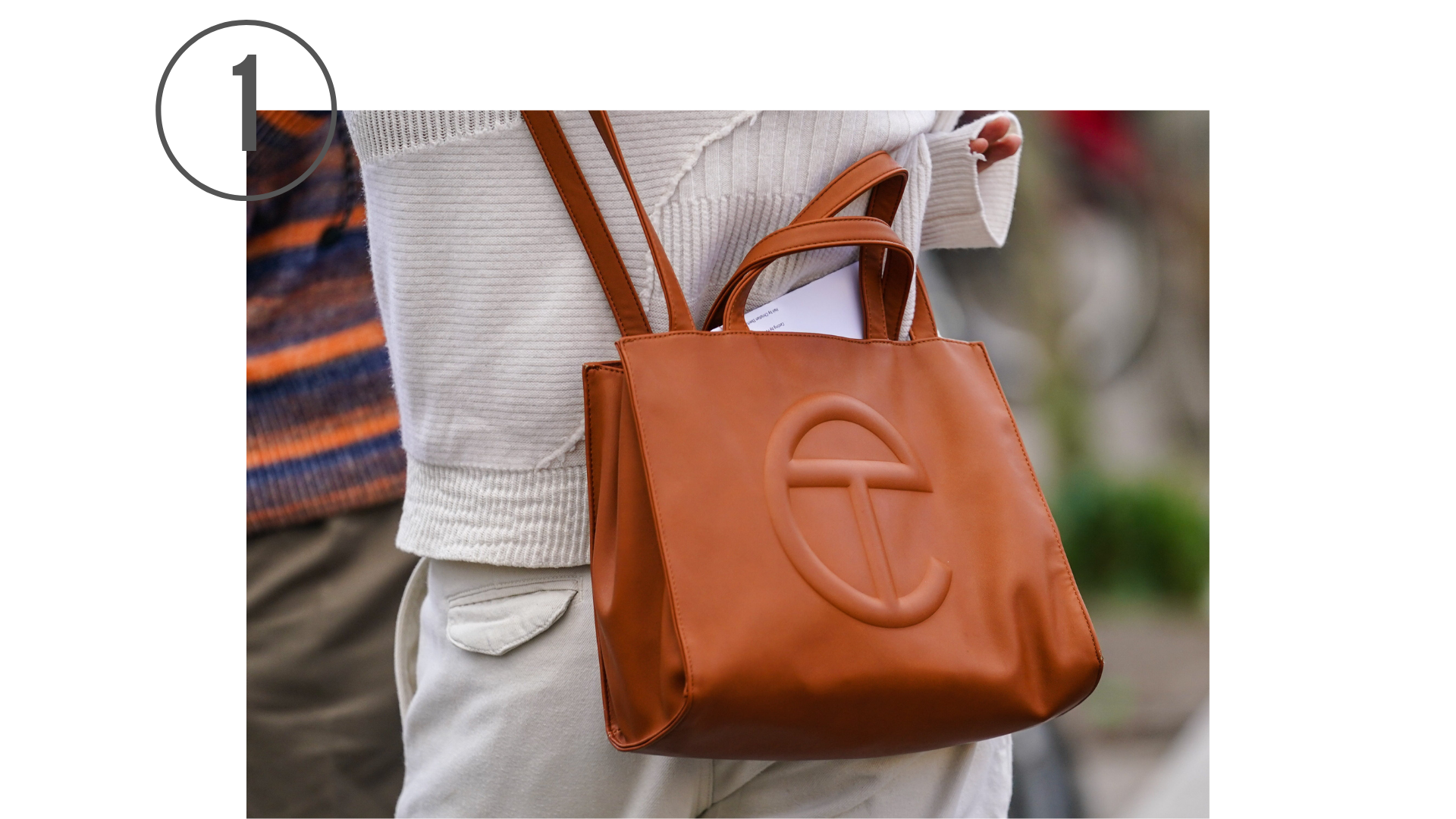 TELFAR BAG
Hailed as the year of Telfar, 2021 brought major success to Clemens Telfar and his eponymous brand. Embodying the mantra "not for you – for everyone," Telfar is known for its accessible designer price point and has collaborated with brands like Ugg and Converse.

2. CLAY RINGS – An expressive alternative to metal rings, clay rings propelled the crafted conversation this year.
3. CLAW CLIP – From messy bun to sleek French girl twist, claw clips elevated everyone's go-to casual hairstyle.
4. MARTHA CALVO NECKLACE – Known for necklaces made of beads and charms, Martha Calvo sparked a wave of DIY attempts.
5. BEADED PHONE STRAP – An online obsession that sparked offline creativity, beaded phone straps dominated social feeds.
BEAUTY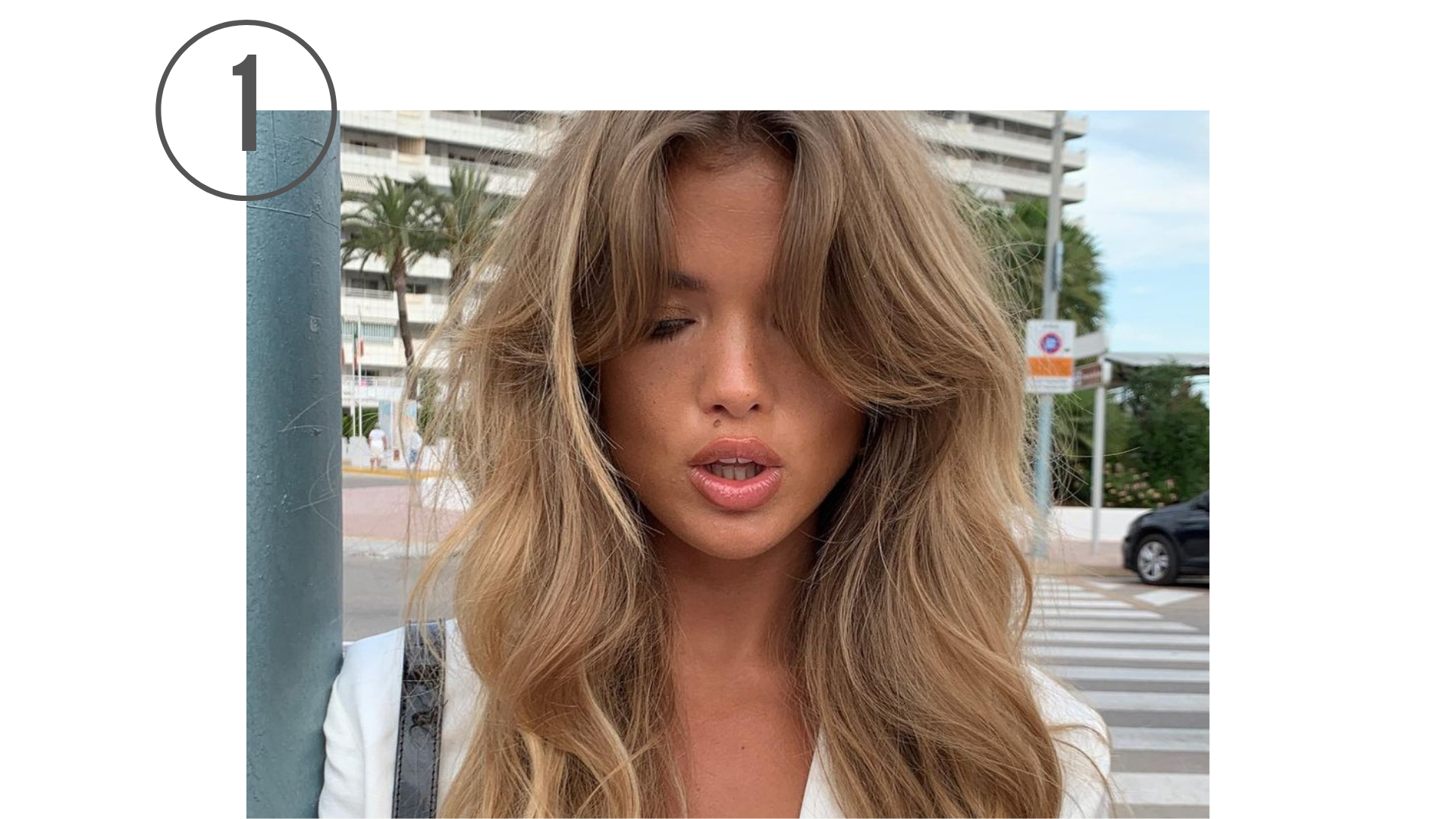 CURTAIN BANGS
Shaggy, effortless bangs that—as the name suggests—frame your face like curtains. With over 1B views on TikTok, curtain bangs have surged in popularity over the past year as people share tutorials and styling tips.

2. MULLET – A genderless style, mullets are the ultimate "cool kid" haircut–both effortless and playful.
3. LIP PLUMPER – With lip injections and other procedures on the rise, plumping products offer a less intrusive alternative.
4. HYDROCOLLOID PATCHES – A rebranding success story, pimple patches now resemble fun selfie-friendly face stickers.
5. BUBBLE BRAIDS – An easy updo, celebs like Gigi Hadid and Doja Cat have sported the Y2K-inspired look.
KIDS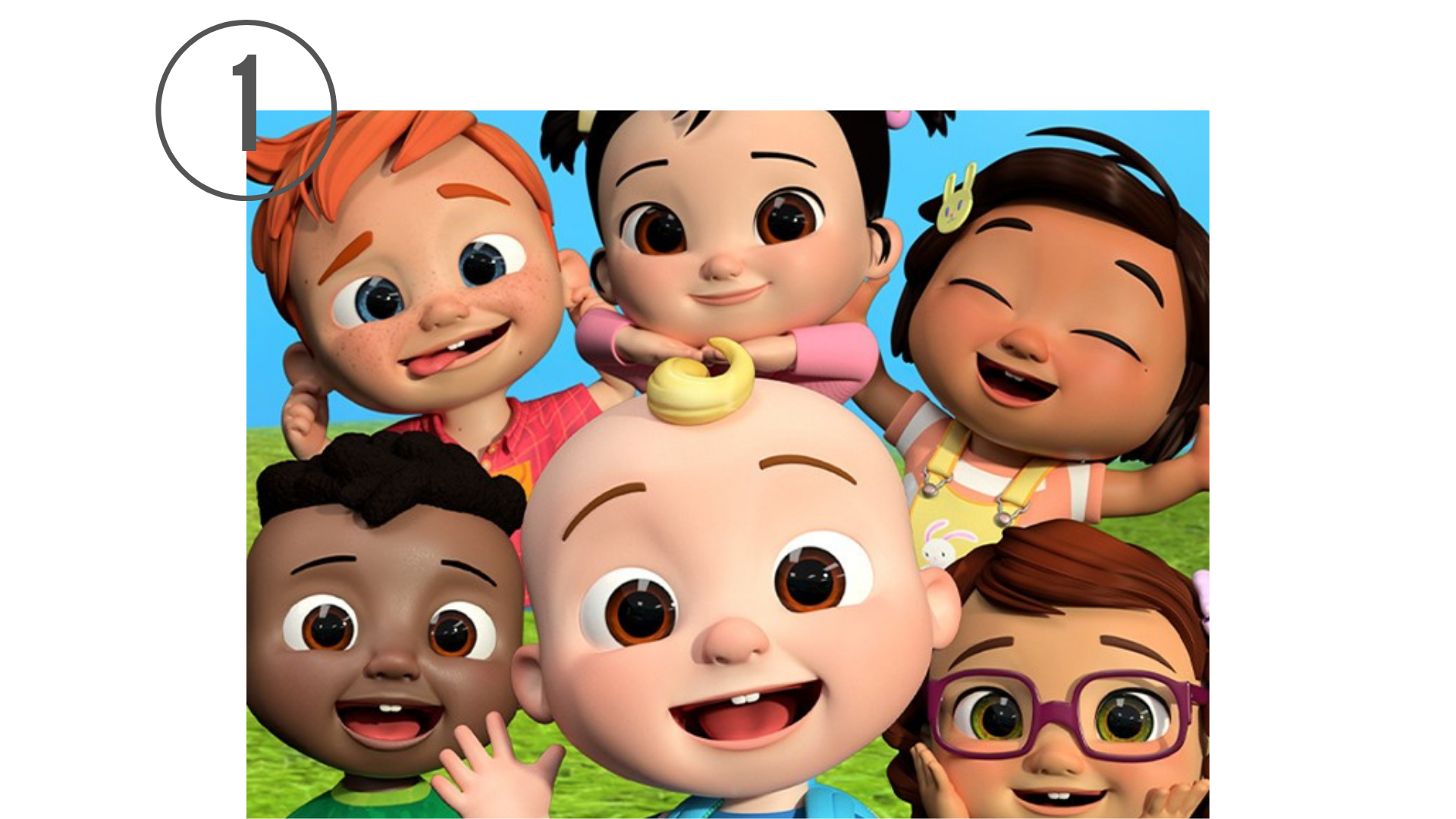 COCOMELON
A YouTube channel full of educational content for kids, Cocomelon follows JJ and his siblings as they play, learn, and explore. A tool for parents during virtual schooling, the channel has 124M subscribers on the video platform.

2. SQUISHMALLOW – Gaining massive popularity on TikTok, these collectible plush toys offer a range of cute characters.
3. JANSPORT BACKPACK – A classic choice for years, the Jansport backpack continues to be a favorite among school-aged kids.
4. KIDS SUNSCREEN – Sun safety is top of mind and parents are making sure their kids are protected.
5. ADAPTIVE KIDS CLOTHING – Uniquely designed for kids with special needs, adaptive clothing offers an inclusive solution.
HOME
SUNSET LAMP
Sunset lamps cast a glowing light meant to imitate the relaxing hue of a sunset. Promising an aesthetically pleasing golden hour all day long, sunset lamps have over 150M views on TikTok.

2. JAPANDI – The intersection of functional Scandinavian and sleek Japanese interior design styles.
3. BOUCLÉ CHAIR – A viral sensation on TikTok, the bouclé chair is popular for its comfort and cozy aesthetic.
4. CURVED MIRROR – Made popular by Stockholm-based design firm Gustaf Westman, this mirror adds personality to any room.
5. GRANDMILLENIAL – A youthful take on vintage design, Grandmillenial encompasses classic interiors with a twist.
---
If you're interested in becoming a Trendalytics member and want to learn more about trends that are growing — and dying, please contact hello@trendalytics.co.