FW22 Womenswear Forecast
Using our proprietary algorithm, we've identified themes and trends that are likely to grow over the next year. Read on for Trendalytics Fall/Winter 2022 Womenswear Forecast.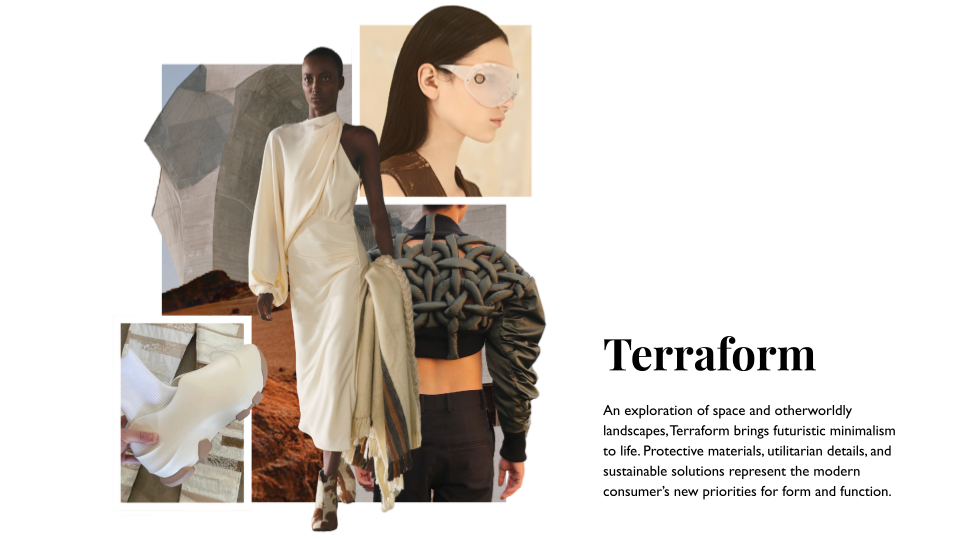 Context
Space Exploration
According to CNBC, the space industry will reach $800 billion in the next 10 years. Looking to other worlds for inspiration, the release of Dune represents a key cultural moment. The film adaptation of Frank Herbert's 1965 science fiction novel has generated notable buzz. Ahead of its theater debut in October 2021, the trailer currently has over 17M views on YouTube.
Climate Solutions
Finding sustainable solutions is a top priority for the fashion industry as temperatures continue to rise and resources diminish. 85% of people agree that we must be prepared to rethink the way we live and spend to tackle climate change.
Phoebe Philo Returns
Minimalism is bound to make comeback as Phoebe Philo returns to the fashion scene with her namesake label. Searches for Phoebe Philo peaked on July 11, 2021 (156k AWS) amid news of her return.
Key Items

Acne Studios | The Frankie Shop | Stella McCartney
Brand To Watch
FIGI Studios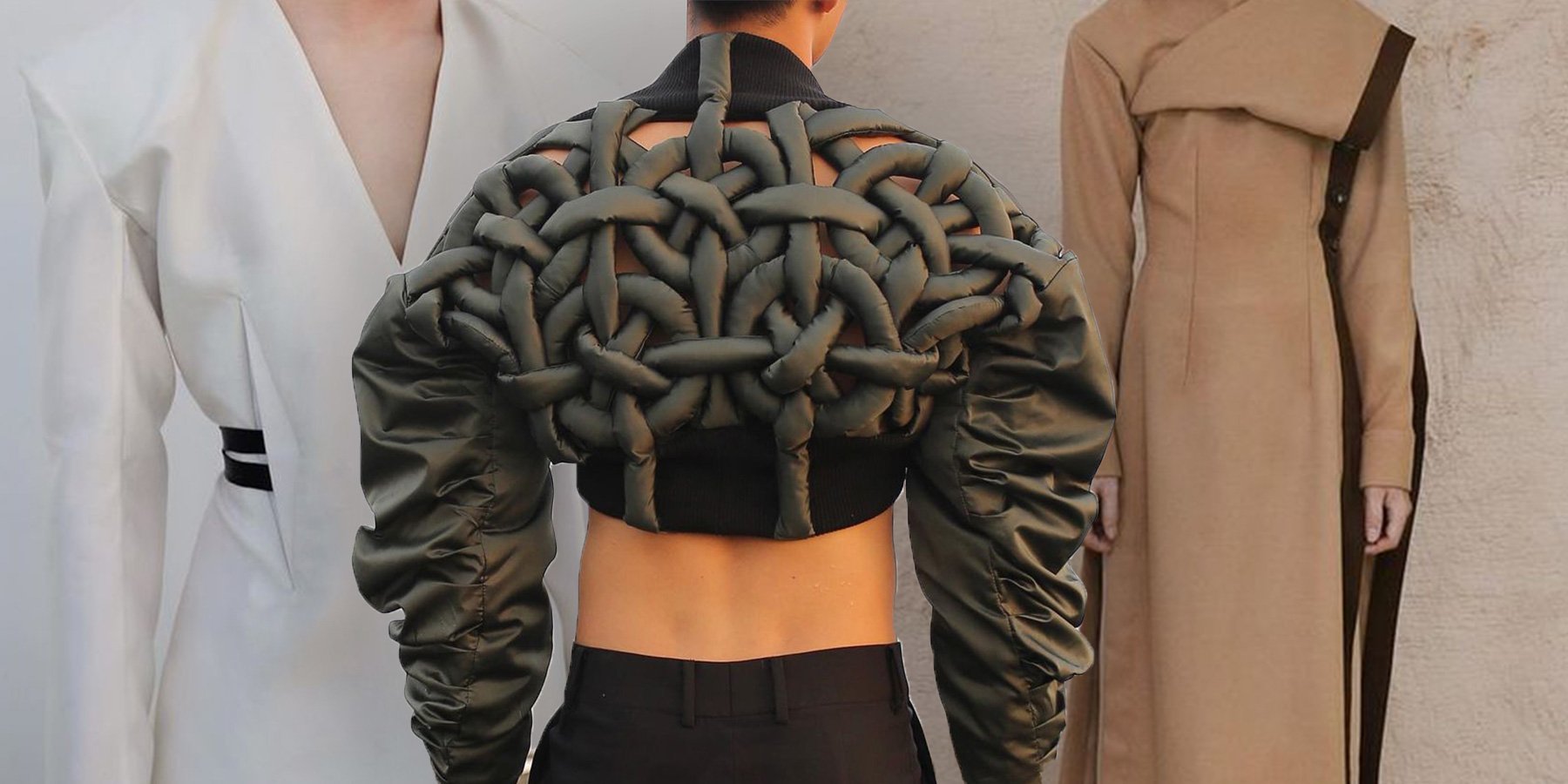 Founded as a Vietnamese unisex fashion brand in 2020, FIGI Studios is defined by its fusion of craftsmanship and attention to detail. The studio's designs draw inspiration from art and youth culture to create delicately tailored coats, trousers, and vests, focusing on artistry, exquisite creativity, and custom-developed fabrics.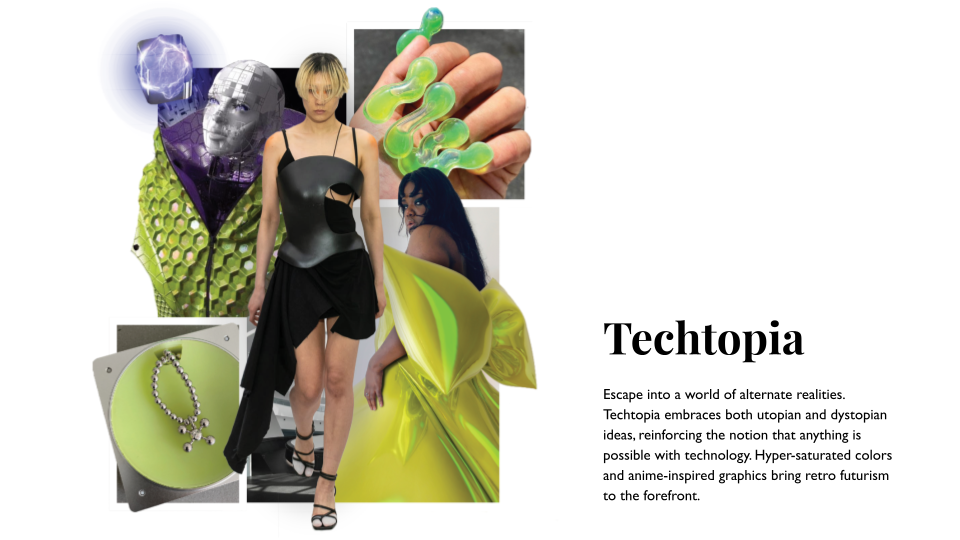 Context
Virtual Wardrobe
Recent research published by Statista suggests that consumer spending on 'skins' — which allow consumers to modify the appearance of their characters within video games — will reach $50 billion by the end of 2022. An indication of the rising demand for virtual fashion, the first Crypto Fashion Week was held in February 2021, bringing together a community of digital designers, artists, technologists, and admirers.
NFT Opportunity
NFTs are bringing authenticity and exclusivity to the world of digital fashion—offering consumers the ability to score highly scarce collector pieces. A digital version of Gucci's Dionysus bag recently sold on Roblox Corp's platform for about $4,115–more than the price of the physical item.
Anime Inspiration
Anime is quickly gaining popularity. Netflix reported that over 100 million households around the world watched at least one anime title in the first nine months of 2020, a 50% increase from 2019. Expected to generate mass interest, Blade Runner: Black Lotus will premiere in late 2021.
Key Items

The Attico | Nensi Dojaka | Marshall Columbia
Brand To Watch
Homer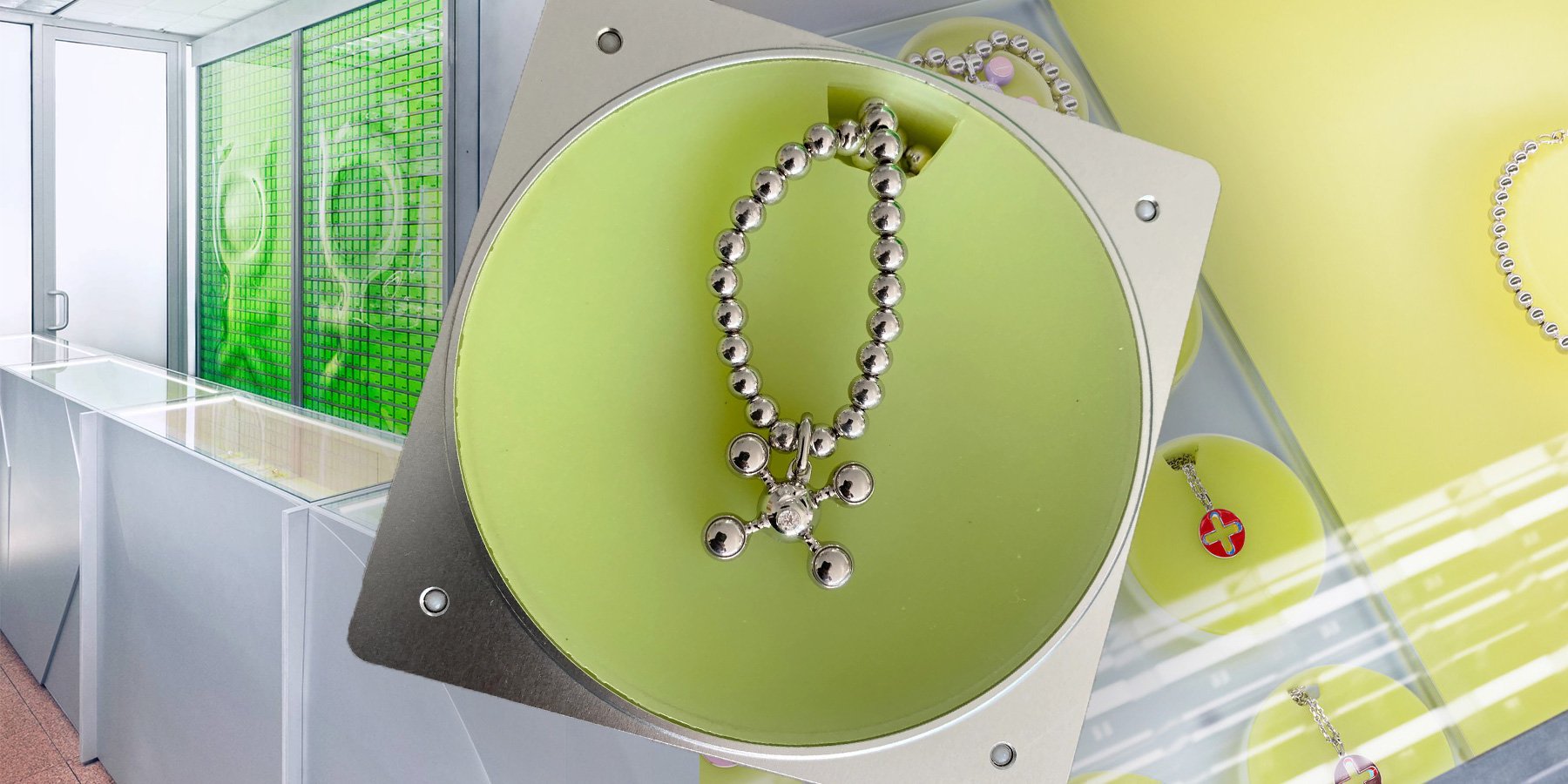 Frank Ocean's independent brand Homer debuted with a collection of high-end jewelry pieces made out of 18K gold, recycled sterling silver, hand-painted enamel, and American lab-grown diamonds. Following the brand's launch, the artist opened a physical retail space, which can only be visited with an appointment in the esteemed NY Jewelers Exchange. The space was constructed out of aluminum and urethane.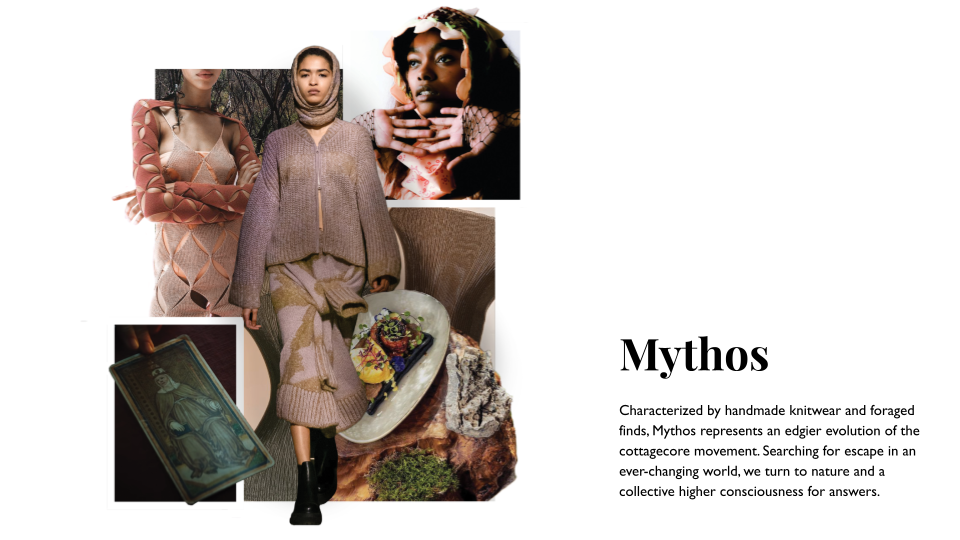 Context
#ForagingTikTok
A new wave of influencers are teaching their foraging ways to a community of people interested in forest treasures and fungi facts. On TikTok, #foraging has over 277.7M views and #foragingtiktok has almost 16M.
Spiritual Intentions
Spirituality is on the rise in the market—products are +95% in the last 30 days. A top market mover, 22% of new SKUs are out of stock. Finding solace in spirituality, consumers are searching for evil eye bracelets, moon hair clips, and clover earrings.
Medicinal Mushrooms
Like cannabis, psychedelics are on the path to legalization. The first step toward legalization of psychedelics is to allow their medical use. In November 2020, Oregon became the first U.S. state to legalize psychedelic mushrooms for therapeutic use.
Key Items

Rachel Comey | Emilio Pucci | Lily Yeung
Brand To Watch
Gabe Gordon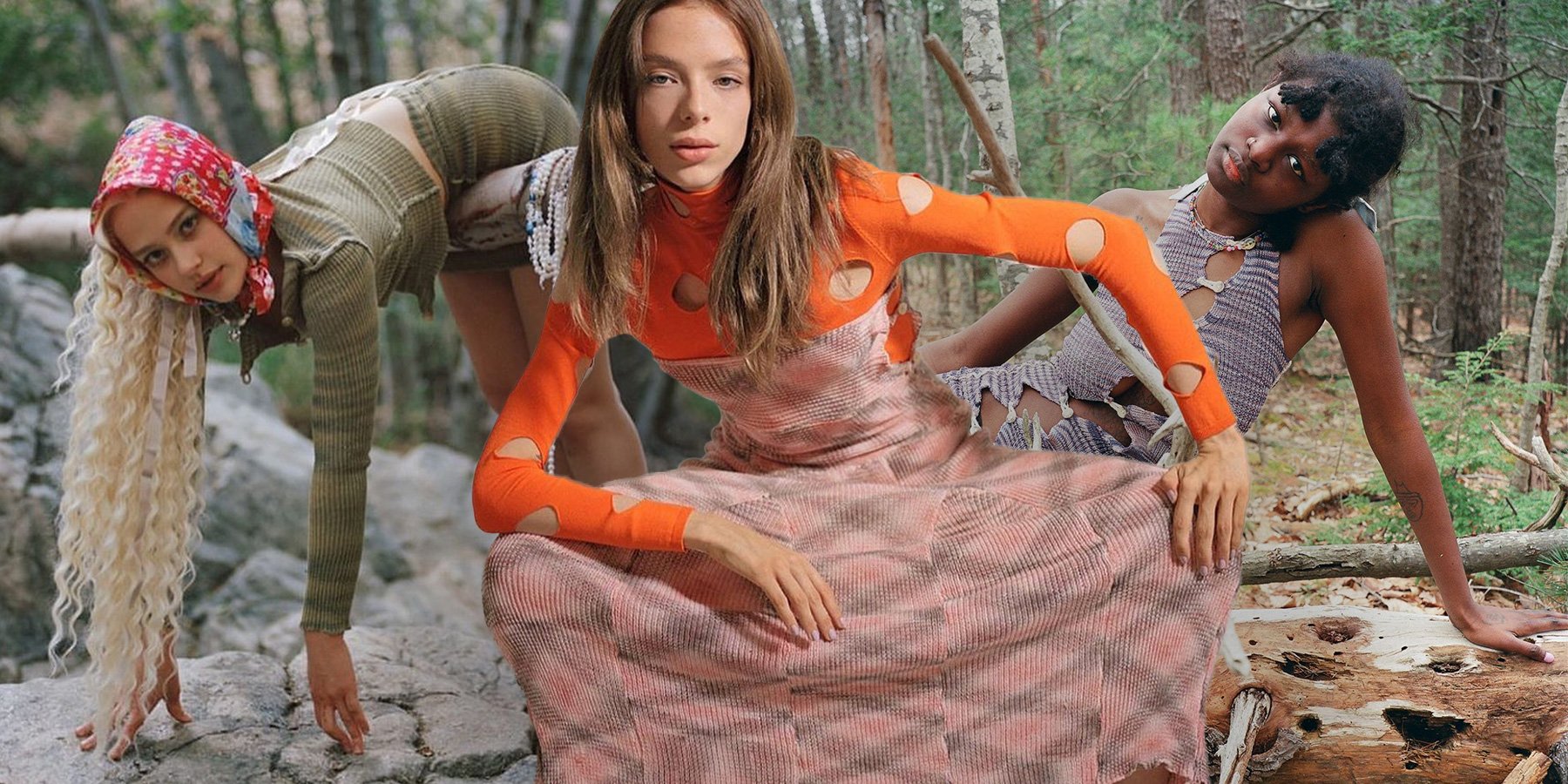 Gabe Gordon is a Providence-based knitwear designer currently pursuing his BFA at the Rhode Island School of Design. The natural decay of worn clothing heavily inspires him, and his pieces explore the state of vulnerability that exists between comfort and discomfort. Each piece is hand-loomed and dyed, made with discarded yarns from local mills.
---
For the full FW22 Womenswear Forecast report or to learn more about trends that are growing — and dying, click here.