Top 5 Trends: Men's Spring 2022 Runway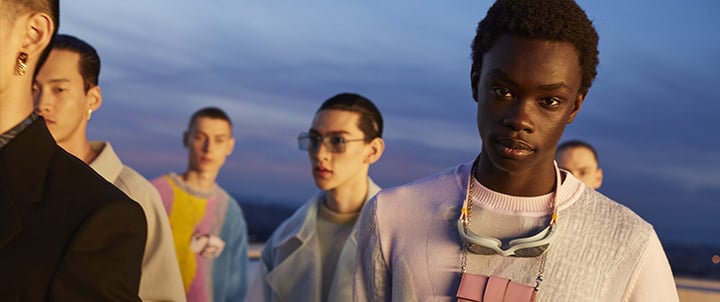 From utilitarian staple to floral fabrications, these are the top 5 trends that emerged on the Men's Spring 2022 runway.
Function First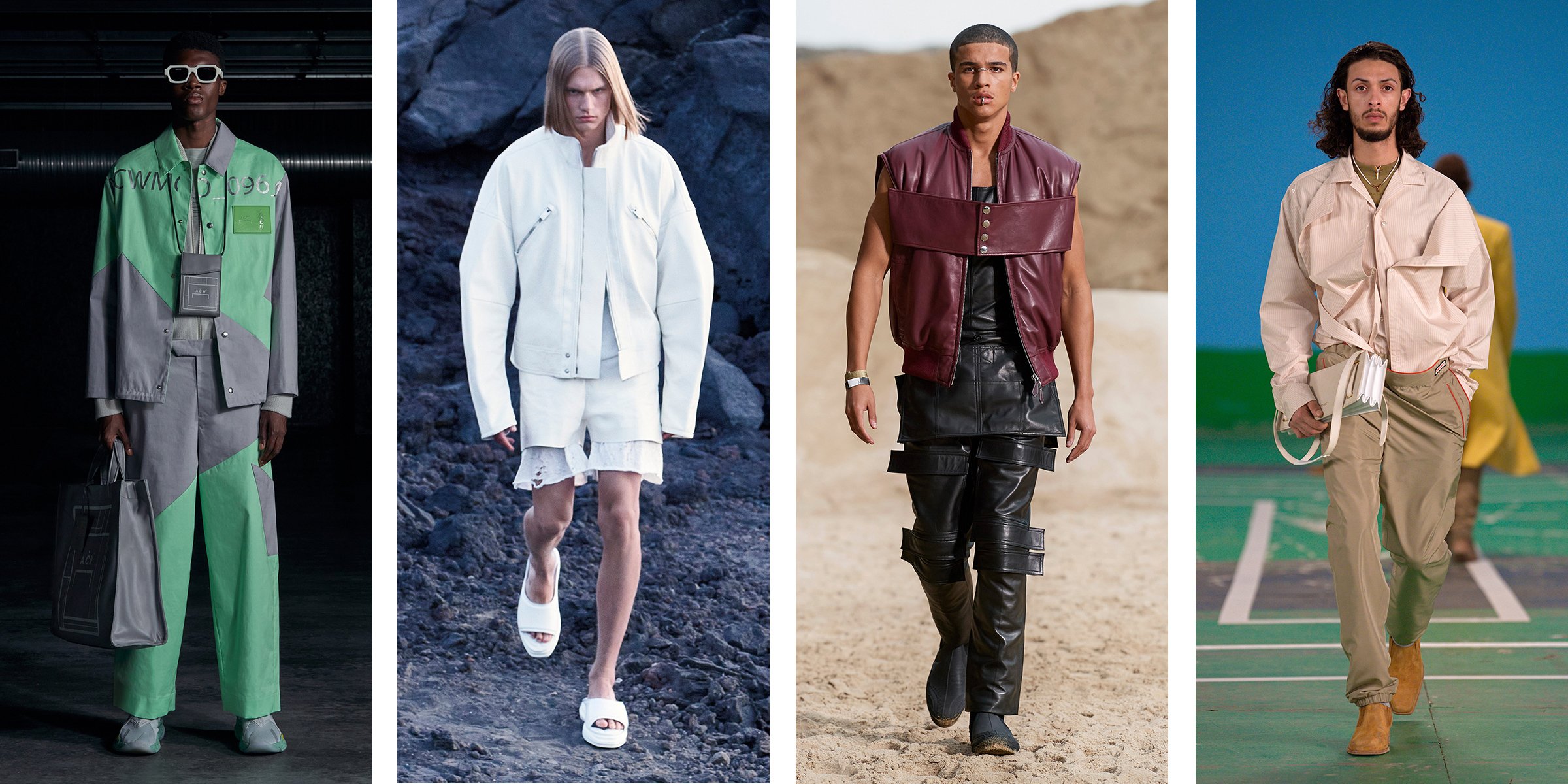 A Cold Wall | Alyx | Burberry | Y/Project
As we continue to question the direction of post-pandemic fashion, menswear designers are offering an answer: functionality is the future. This season, collections were optimized for everyday life, with a focus on simplicity and versatility. Samuel Ross of A-Cold-Wall described the brand's most recent collection as "conceptual garments, steeped in functionality," while Hed Mayner focused on the protective qualities of strictly utilitarian clothing.
Modern Masculinity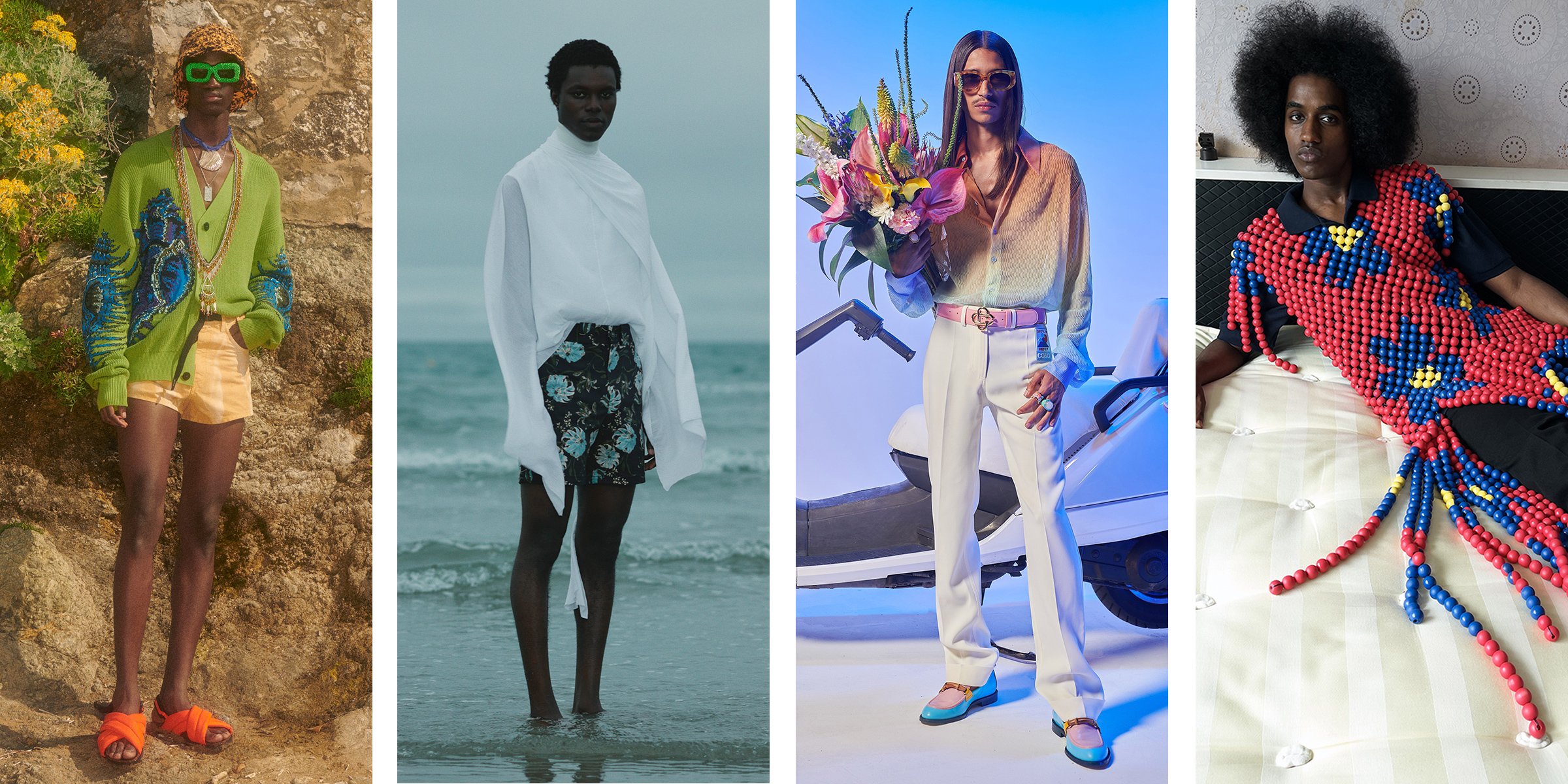 MSGM | Erdem | Casablanca | JW Anderson
The conversation around masculinity found its way onto the runway this season as designers explored the concept of gender. Erdem Moralioglu's first foray into menswear offered a masculine manifestation of the brand's female customer and featured floral fabrications, shrunken tailoring, and shortened hemlines. Sorbet-colored silks at Casablanca and beaded tunics at JW Anderson blurred gender lines for a more modern take on masculinity.
Pastel Daydream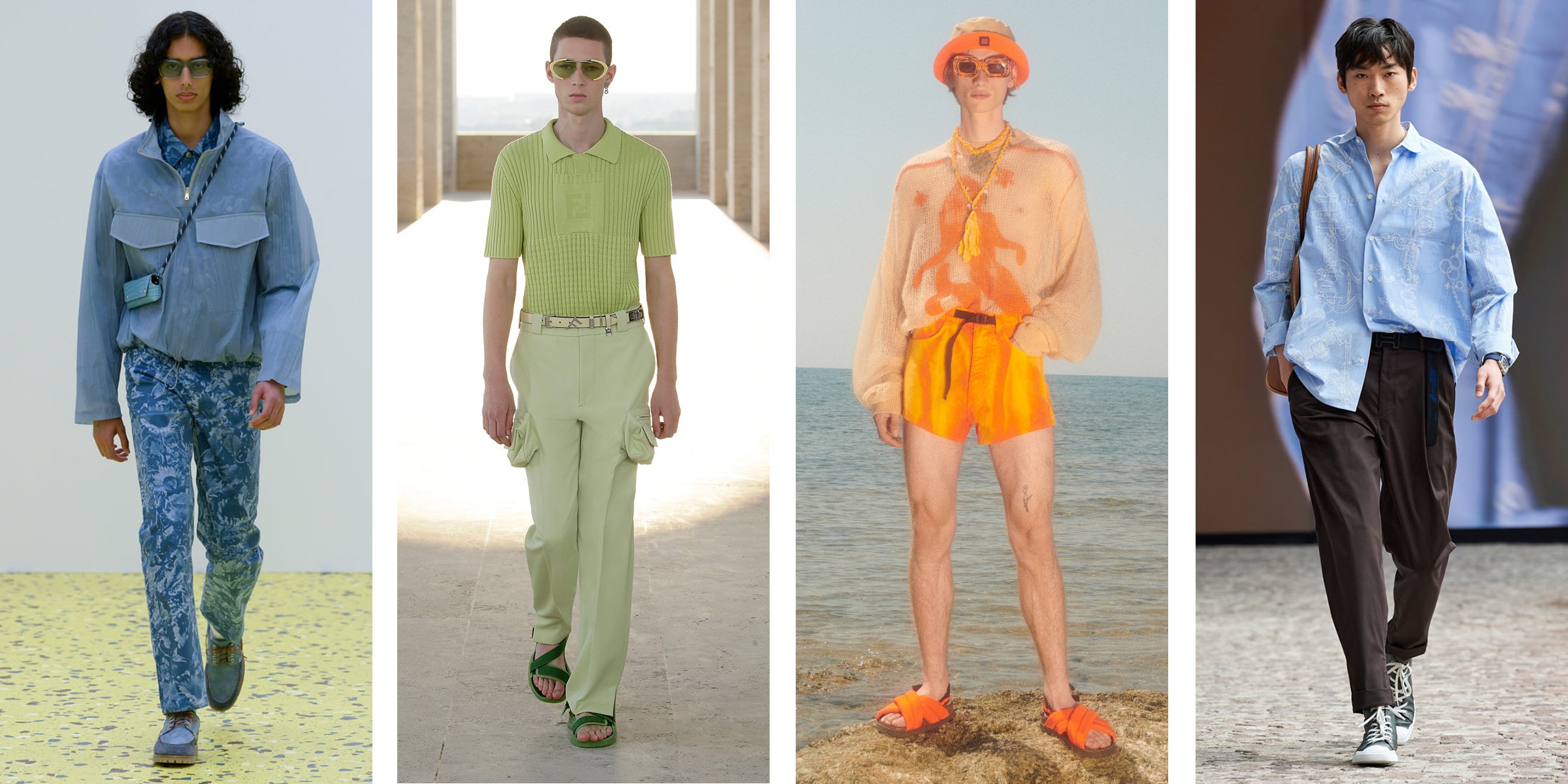 Paul Smith | Fendi | MSGM | Hermes
Designers took a softer approach to menswear this season opting for a pastel color palette. Pastel purple, blue, and green were among the most popular shades, appearing at Diesel, Fendi, and MSGM. At Lanvin, models sported pastel suiting, seamlessly blending traditional tailoring with more feminine undertones.
Burberry Beauty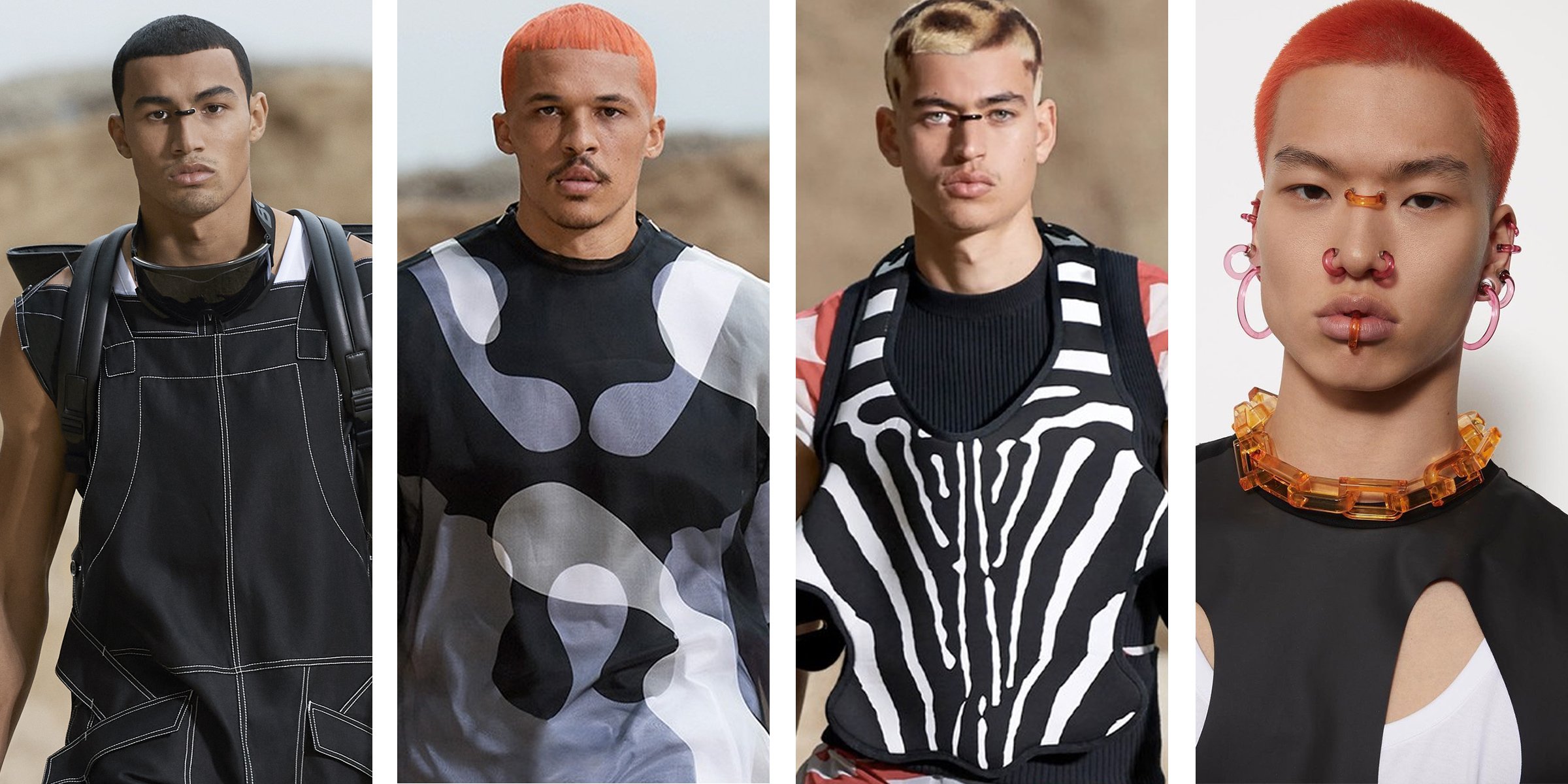 Striking a balance between freedom and function, the eye-catching beauty look seen at Burberry breaks boundaries. Enlisting the help of makeup artist Isamaya Ffrench and hairstylist Jawara, Riccardo Tisci ventured into edgier territory this season. Faux piercings covered the lips and noses of models dressed in leather workwear."I wanted the collection to capture that free spirit of youth and its honest and daring attitude, that sense of experimentation and fluidity. It's a very raw energy that's infectious, exciting and full of life. Like an awakening," said Tisci of his collection, aptly titled "Universal Passport."
Sunnei Avatars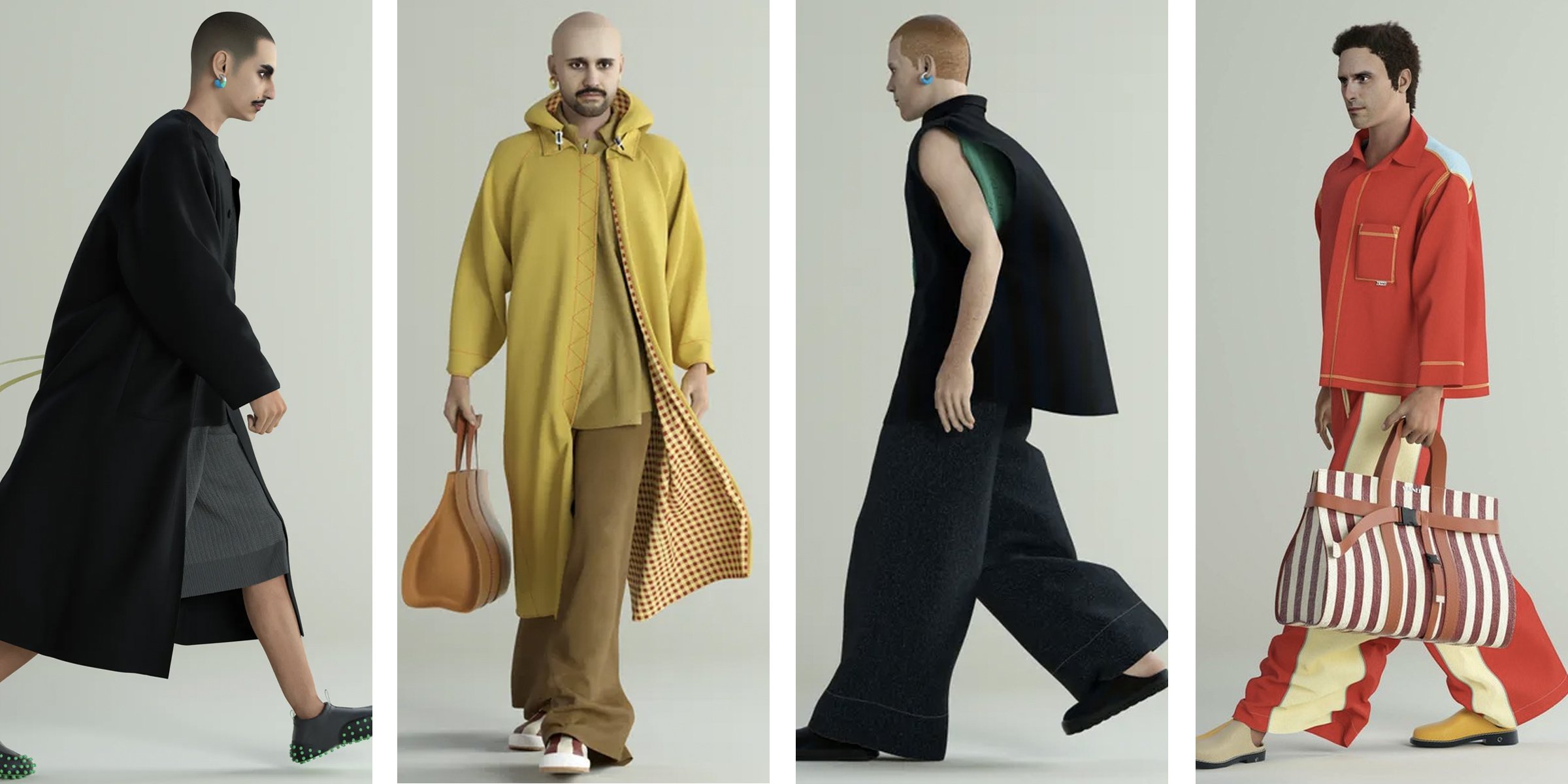 In the third installment of their Canvas project–a personalized selling model so innovative it's currently the subject of a case study for fashion graduates at two major universities–Sunnei continues to blur the line between fashion and technology. As the pandemic subsides, the Spring 2022 collection reminds viewers of a time where work was the only alternative to home and colleagues were the only human interactions being had. Taking watchers through a multi-sensory journey in an alternate reality, guests watch as the Sunnei team morphs into 3D avatars, wearing the collection.
---
If you're interested in becoming a Trendalytics member and want to learn more about trends that are growing — and dying, please contact hello@trendalytics.co.