May 2021 Top Trends
From colorful patterns to standout accessories, these are the trends that emerged in May and are expected to impact the womenswear, menswear, childrenswear, and beauty markets for months to come.
Women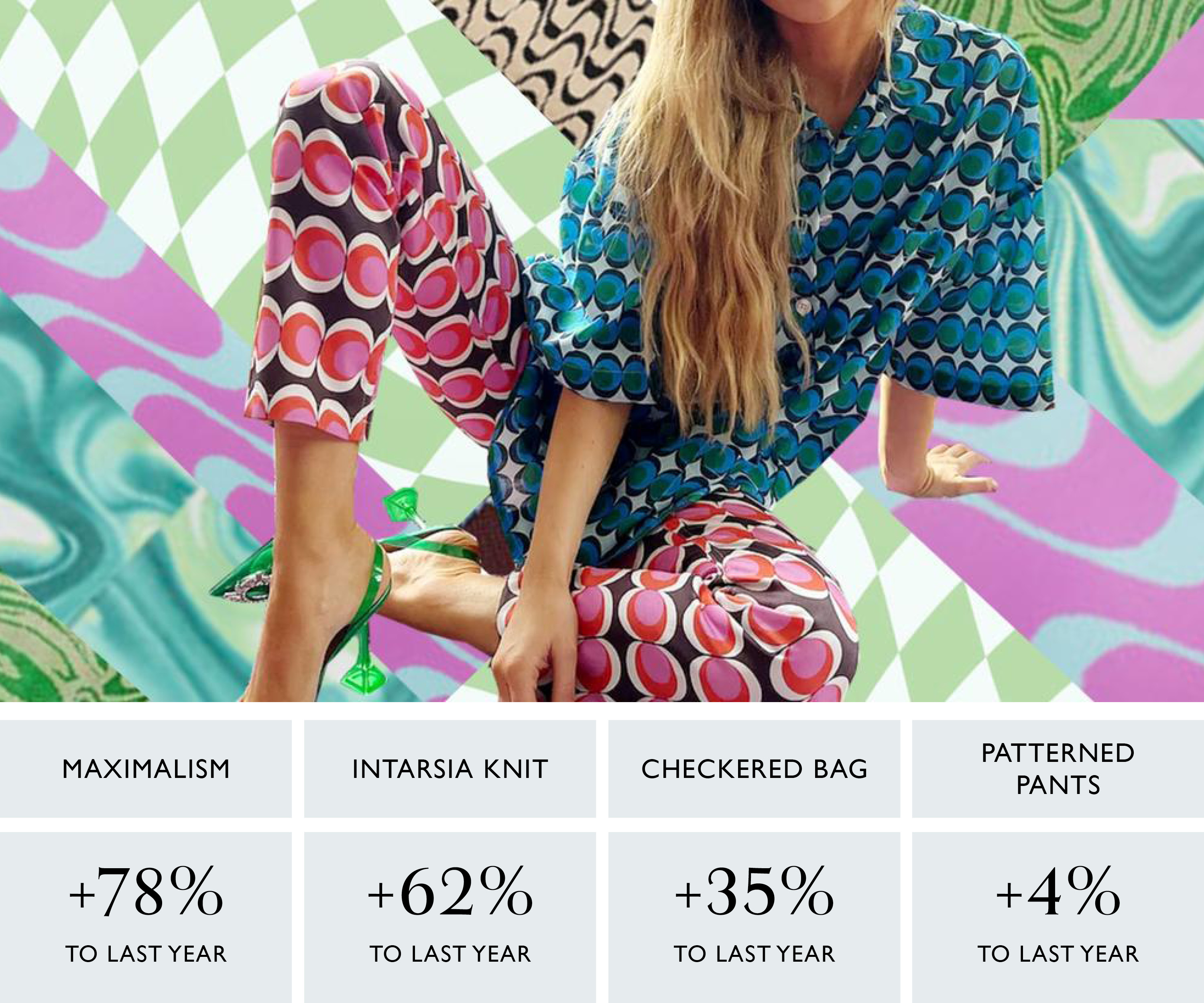 Colorful patterns and standout accessories bring maximalism to the modern consumer. Patterned pants (+4% to LY) from Gimaguas, Holiday The Label, and Hosbjerg have quickly become cult favorites, while intarsia knits (+62% to LY), a safe bet, offer an eye-catching alternative to a wardrobe staple. Rounding out an ig-worthy fit, checkered bags (+35% to LY) and clay rings (+1,252% to LY) make an instant and long-lasting impression.
Men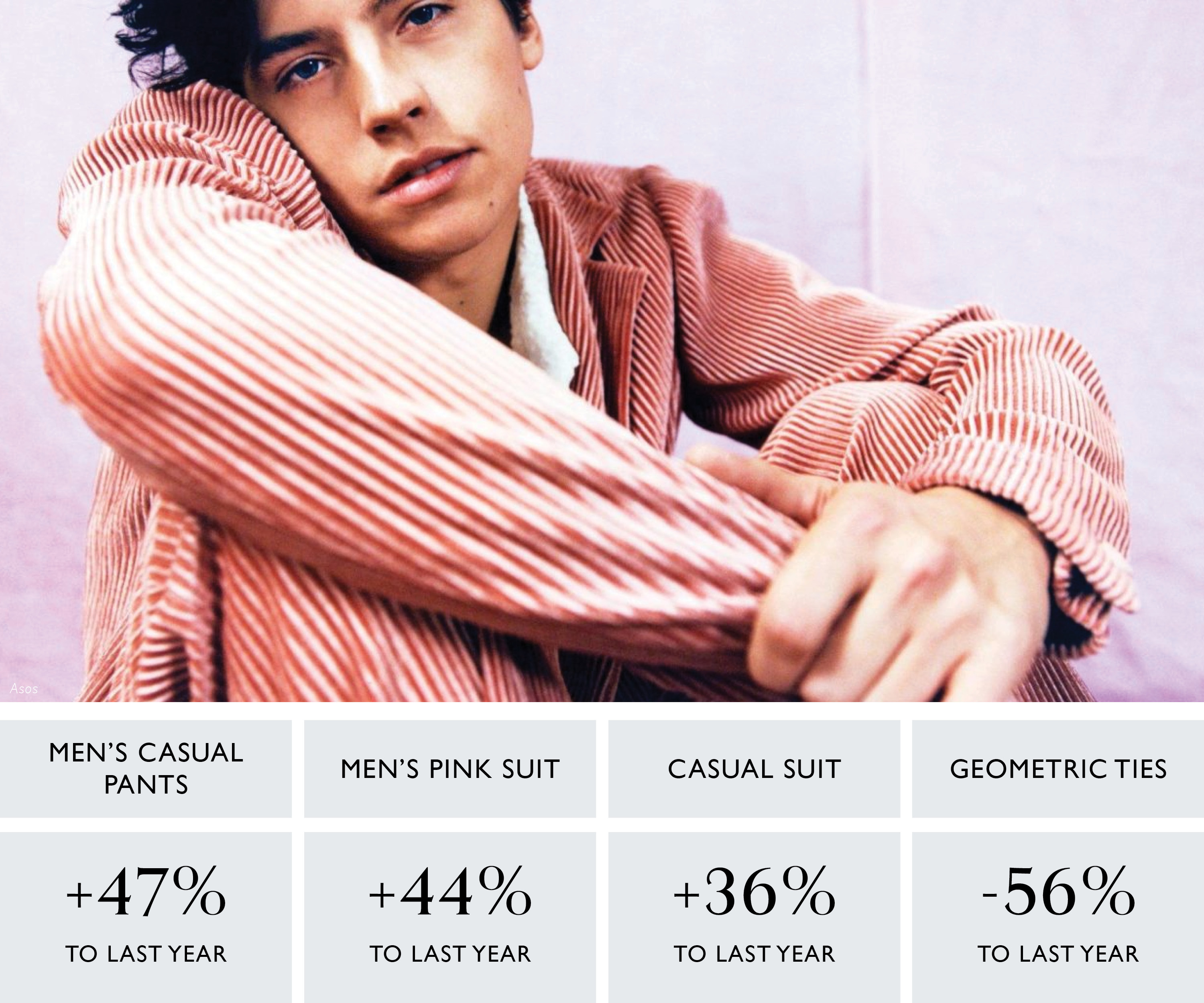 Relaxed silhouettes and floral-inspired hues bring a casual aesthetic to menswear this spring. Men are hoping to look fresh and put together, with minimal effort involved. Casual suits (+36% to LY), mens pink suit (+44% to LY), mens casual pants (+47% to LY), and mens floral pants (-36% to LY) are all exhibiting emerging behavior, while formal trends like geometric ties (-56% to LY) are on their way out.
Beauty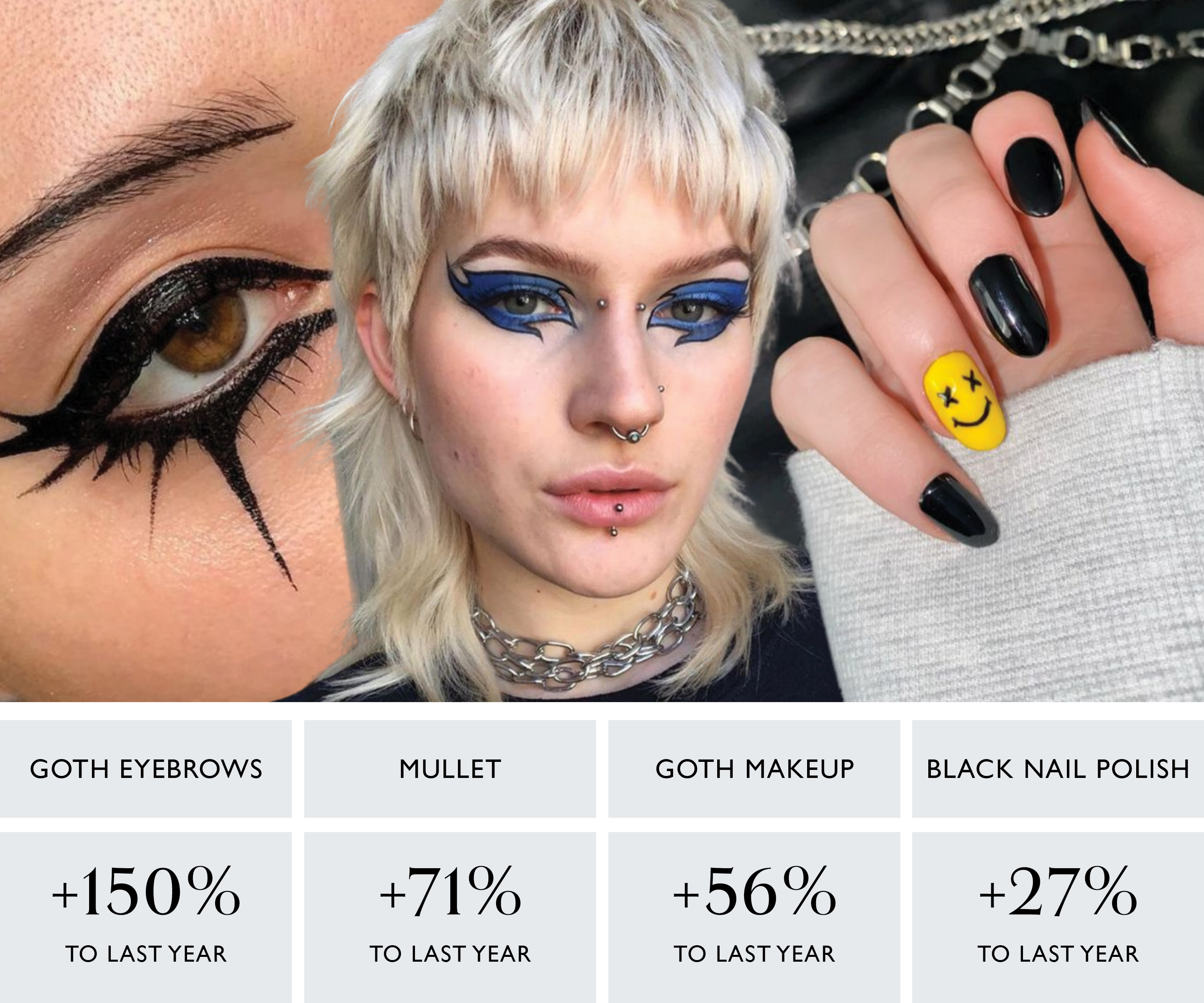 Social-born style tribes have accelerated in the age of TikTok, driving new niche aesthetics to the forefront of our cultural zeitgeist. With punk and goth undertones, #AltGirl is the latest TikTok aesthetic to take over. It is characterized by goth makeup (+56% to LY), goth eyebrows (+150% to LY), subversive mullets (+71% to LY), and black nail polish (+27% to LY).
Kids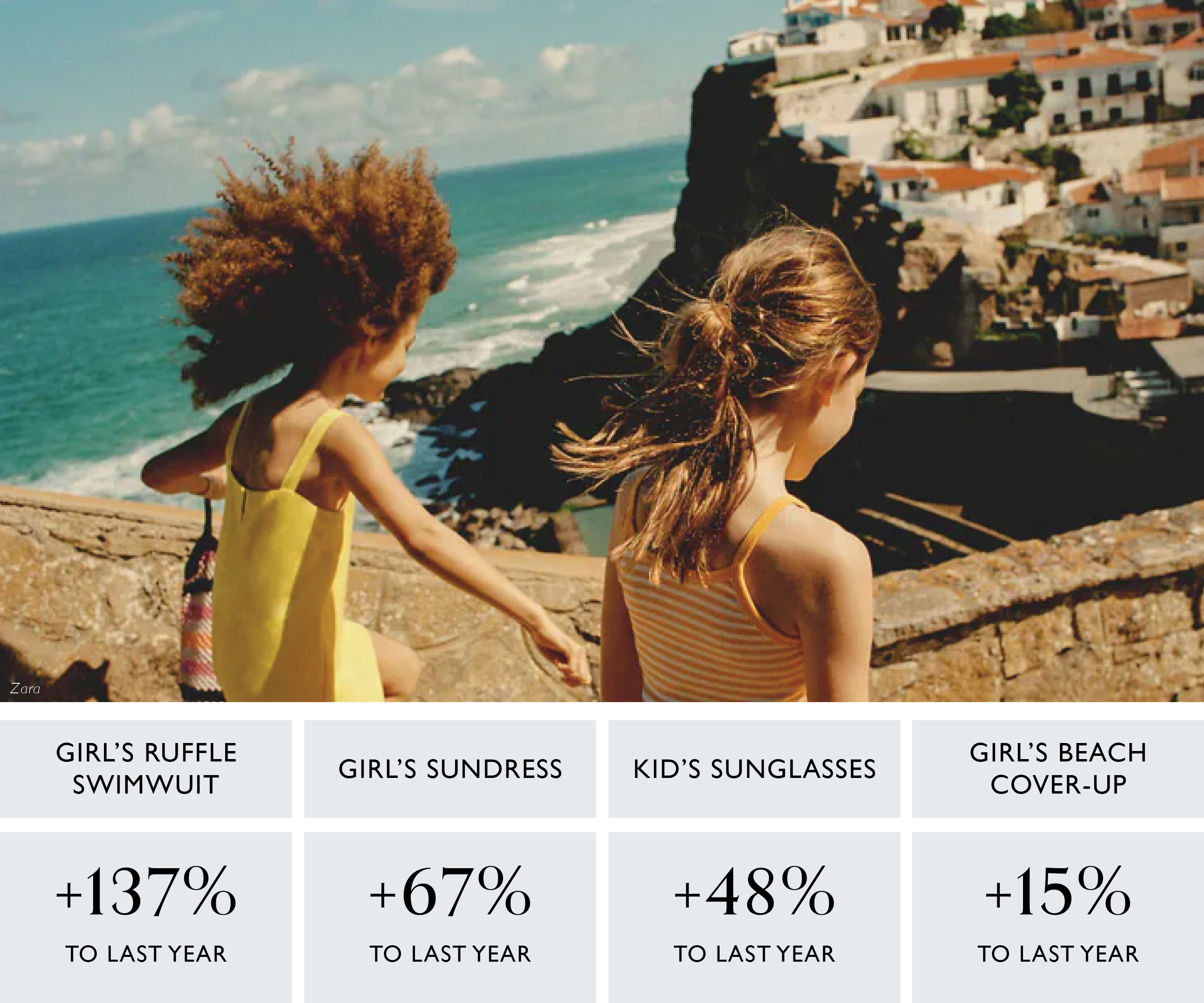 With pool days and beach trips approaching, parents are getting in a summer shopping mindset. Beach essentials, including girls beach cover up (+15% to LY), girls ruffle swimsuit (+137% to LY), and girls sundress (+67% to LY), are all exhibiting emerging behavior. When it comes to getting on the water, boys boat shoes (-7% to LY) and kids sunglasses (+48% to LY) are just starting to grow, while baby bucket hats (+56% to LY) are already a safe bet.
---
For the full report or to learn more about trends that are growing — and dying, please contact hello@trendalytics.co.