2020 Macro Trend: Living Well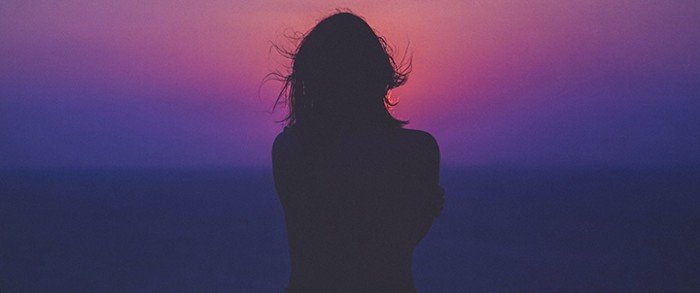 Life as we know it has been forever altered by COVID-19. Many pre-existing consumer trends were accelerated by lockdown, while others emerged as a complete shock to society. This new reality, and corresponding lifestyle, is not only defined by the apparel choices we make but how we choose to live (and die).
The home is quickly becoming our shelter from the outside world: an office, an entertainment hub, and a place for culinary creations. Even prior to the pandemic, the home goods market was growing, with global sales rising 3.4% last year to $682 billion, according to Euromonitor International. Now, with millions of Americans forced into lockdown, brands have new opportunities to capitalize on the homeware space through brand extensions or limited-edition collaborations. The new dynamic and new routines we've established over the past 10 months will forever shape the homes we keep. Modular design, outdoor decor, and cookware are emerging as areas of interest, while candles remain an in-demand entry point. This forced time at home may be giving the home goods market a boost, but it's also leaving many isolated and alone in single-person households. Even before COVID-19, with marriage rates in decline and more people living alone, single-person households were predicted to be the fastest-growing consumer segment over the next 15 years. This generation is challenging the notion of a traditional relationship and creating new family dynamics that are more reflective of the modern world we live in.
Today, 36 million Americans (28% of households) live alone, which is a five-fold increase from 1960. Delayed or forgone marriage, longer life expectancy, urbanization, and increased wealth have all contributed to the rise of single living, which is most profound among millennials. More and more people are opting to stay single, and businesses are adapting their products as a result. To better accommodate the single consumer, many brands are creating product sizes made specifically for them. From single-serving food products like Jimmy Dean's Simple Scrambles to mega-size household essentials like Charmin's Forever Roll, the world is catering to single households more than ever. Businesses and consumers alike are making it clear that progressive lifestyle choices are no longer an anomaly, but oftentimes, a preference. This focus extends beyond relationship status as brands cater to other overlooked demographics.
Society is nearing a demographic turning point. By 2030 the population over the age of 65 will outnumber that of young people for the first time in history. It's about time, consumer industries started paying attention. Despite industry buzz, brands and retailers are failing to cater to the needs of 13 million menopausal women. A new report by Gen M found that 91% of consumers experiencing menopause have never seen any specific advertising or marketing for products that target the end of the menstrual cycle. More than half of menopausal women want shop assistants to be better educated on their purchasing needs and for brands to make menopausal products accessible in-store. While the market for advancements in this area remains largely untapped, big-name brands like Avon and Procter & Gamble, and indie brands like 19/99, Caire Beauty, and Better Not Younger, are working to change this by offering products and services to meet the needs of pre- and post-menopausal women.
The growing interest in living a whole and healthy life from start to finish has made way for the death-positive movement. Dying well and planning for a better death is becoming an integral part of our collective well-being. According to The Liminal Space director Amanda Gore, research shows that "one in five of us are thinking about death more since the outbreak of Covid-19," and that "80% of people are more likely to be thinking about death in 2020 than actually talking about it." Death cafés, living funerals, and advance care planning are a few of the services that are dying to change the way we plan funerals and dismantle the stigma surrounding death. By empowering people to take control of the end of their lives, a new wave of companies is hoping to reduce death-related anxiety and improve the quality of our lives while we're still living. "Our connection with people is what matters," says Katherine Kortes-Miller, author of Talking About Death Won't Kill You. "If we recognize that earlier on in life and we spend some time thinking about what is it that's gonna matter to us as we face the end of our life or when we are saying goodbye to somebody that we love at the end of their life, that's going to help us more today."
Micro Trends
1. Home Haven
2020 was the year that our homes became a place of rest, relaxation, work, and entertainment. Staying in became the new going out and cooking the new happy hour. Many of us created a home office with little notice, worked to upgrade our kitchens, and investing in pieces for an outdoor oasis. As nationwide and local lockdowns continue, consumers everywhere are spending more time at home than ever before.
2. Anti Anti-Aging
Even in 2020, the topic of menopause is still considered rather taboo — and the cosmetic industry is still focused on creating products for young people — or for older people who want to look younger. "When it comes to age, we either see youthful beauty, which is usually an 18-year-old model, or we see a 70-year-old silver-haired model, but we don't really see in between. We don't see women in their 40s or 50s in an aspirational way where they haven't been completely retouched," says Camille Katona, one of the founders of the inclusive beauty brand 19/99. "There are more definitions of beauty out there, and we're figuring out how to represent that."
3. Single Living
Prior to the pandemic, single living was exponentially on the rise. Today, 36 million Americans live alone, which equates to 28% of households. That number has seen a five-fold increase from 1960, when the nuclear family peaked, from 7 million to 36 million, according to the U.S. Census Bureau. Food companies, like Tyson and Betty Crocker, are producing more single-serving options, and brands of the future will continue to attract the single consumer with product sizes made for them.
4. Post-Life
The ability to personalize and prepare for the end of life is finally being recognized as an essential part of our collective wellbeing. Now, this movement may be more important than ever. With instability and trauma surrounding us, death wellness services can give us, at the very least, some semblance of control over one of life's greatest uncertainties. According to Amanda Gore, director of creative agency The Liminal Space, research shows that "one in five of us are thinking about death more since the outbreak of Covid-19." With its new digital tool called Life Support, the agency hopes to help people overcome this stigma by offering practical tips about how to discuss death and sharing people's personal experiences around death.
By The Numbers
---
If you're interested in the full Living Well report or want to learn more about trends that are growing — and dying, please contact hello@trendalytics.co.