Top Takeaways: Market Intelligence Summit 2020
Our team attended SimilarWeb's Market Intelligence Summit. Read on for our top takeaways.
The State of the Digital World
with Greg Malen, VP Solutions at SimilarWeb
E-commerce is still riding the wave of Amazon.
The market categories where Amazon saw the highest growth in terms of visitation are clothing, household products, and electronics.
Amazon is capturing market share where specialty retailers have struggled. As Toys R Us and Sports Authority go out of business, Amazon stepped in to fill the gap.
Another example of a company evolving to meet consumer demand, Google has fully invested in moving the goalpost with travel.
Google Flights is a metasearch, which just now launched exclusivity with Frontier, so consumers can book flights directly on Google without navigating to the airline's website.
Google Hotels saw strong growth and conversion in 2019. It is now the #1 site for flights, higher than Kayak.
Google Hotel clicks for a hotel like Hilton are up 60% to LY.
Democratizing Data: The 2020 Presidential Election
with Matthew Rosenberg, National Security Correspondent at The New York Times; and Pascal Cohen, Head of Client Services NA, SimilarWeb
News and media have become increasingly polarized in the digital age.
How are top media companies driving traffic from search? A majority of the traffic came from terms like "Trump" and "impeachment" during Q4.
Most people absorb content through a single device: desktop or mobile.
Despite criticism by some, CNN is where people go for an unbiased view of the political landscape.
When you look at traffic to Washington Post, there was a 22% decrease in YoY traffic, but a 200% increase in traffic to their opinion section.
In 2016, the Democrat party didn't make a major leap on social media in the way that Republicans did.
Democratic campaigns are increasingly based on loyalty, while Republicans, especially Trump, prioritized pushing a product.
The "Make America Great Again" hat became an icon, and with each purchase, the campaign received valuable data about that voter, as well as a walking billboard.
This is a problem you can throw money at. Bloomberg fully invested in digital campaigns, unlike any candidate in the past, which quickly brought him to the forefront of the race. He has spent $450 million on advertising so far, ultimately raising the price of advertising for other candidates.
In 2019, a seemingly real, but very fake Joe Biden website surfaced. The site had better SEO and more unique visitors than Mr. Biden's official campaign website. It was ultimately revealed that a Trump campaign consultant was behind the site.
The Future of Luxury Retail
with Guido Tirone, Director of Web Analytics at Neiman Marcus Group; and Ariane Turley, Lead Industry Consultant at SimilarWeb
Neiman Marcus, among others, have realized that data collection, manipulation, and analysis is the key to success.
On average, consumers interact with 6 devices on any given day.
Data should be aggregated in a way that is concise and seamless. Pulling from multiple tools and manually aggregating it is very limiting and time-intensive.
Investing in data means growing in size, finding the right people, and retaining the right people.
Experimentation (A/B testing) enables those who are investing in data to prove the value of analytics.
Luxury players are attempting to create an omnichannel experience that replicates the old, white-glove way of shopping.
Before it was all about knowing the customer's preference and size, and now retailers are trying to better understand the unique needs of each customer by analyzing their journey.
There could be hundreds or even thousands of customer journeys that require a custom path, which will ultimately lead to higher conversion rates.
Neiman Marcus Hudson Yards is experimenting with in-store services for a unique retail experience, which is critical, especially for a luxury retailer.
Many large department stores are just now opening their doors to New York City, as Barney's shuttered.
As news of the bankruptcy emerged, Neiman Marcus tapped SimilarWeb to determine what Barney's was discounting to determine if they should price match.
Driving Customer Lifetime Value with Market Intelligence
with Carrie Lazorchak, CRO at SimilarWeb
Lifetime Value – Customer lifetime value is the metric that indicates the total revenue a business can reasonably expect from a single customer account. This metric is critical in identifying significant customer segments that are the most valuable to the company.
Customer Lifecycle – Lifetime value comes from driving value for the customer at every part of the customer lifecycle.
The customer lifecycle is broken down broadly into 3 main stages: Acquisition, Activation, and Retention of your customers.
Market intelligence includes web intelligence, app intelligence, industry intelligence, search intelligence, and advertising intelligence.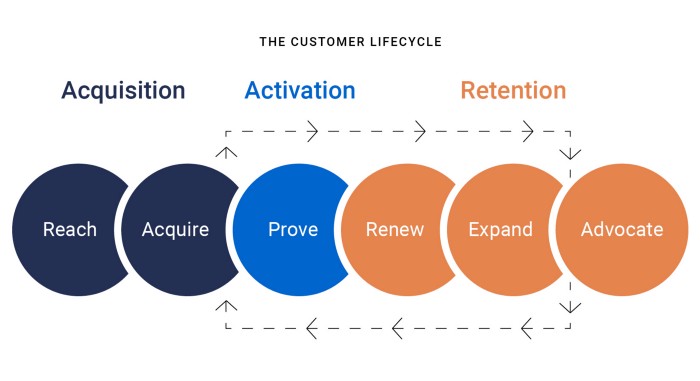 Despite the above image, the customer lifecycle is not linear. It looks more like an infinity sign.
Reach – Identify the target market for the product you are selling. Market intelligence can provide information regarding the profile of different companies. Try profiling advocate clients and target other clients that have a similar profile.
Acquire – The stage of selling and articulating value. Most organizations feature functionality when they should be focusing on addressing their customer's specific pain points. Find what channel of communication works best. Email and messaging typically work better than phone communication.
Prove – The most undervalued area in many organizations. It is the immediate experience that someone gets after purchasing your product or service. Customize training to your customer in order to provide immediate value.
Retention – Customer renewal and expansion. The customer recognizes the value of your product and chooses to remain a customer or buy more. Market intelligence allows you to become an industry expert.
Advocate – The ultimate goal of every client relationship. The client becomes a referral for your company and is willing to represent you in the market.
Map out your customer lifecycle and define the stages.
Think about what market intelligence data you can use at each stage of the journey to drive Lifetime Value.
Provide the right data to the right teams at the right times to inform decision making.
Incentivize and target teams on increasing LTV, and show how using market intelligence can make it easy.
3 Things Everyone Needs to Know to Improve Their Social Strategy
with Tania Yuki, CEO at Shareablee
1. Understand the Terrain
Vertical video is on the rise.
2019 saw a surge in vertical video and 2020 is apt to accelerate that move.
According to published studies, people hold their phone vertically 94% of the time.
With mobile consumption of content rising each year, the comfort with vertical video has hit a tipping point to challenge the long considered "landscape" norms.
Facebook and Twitter have rolled out Vertical Ads in recent years.
Instagram Stories cater to a vertical experience.
'Stories' provide connections to consumers on-the-go.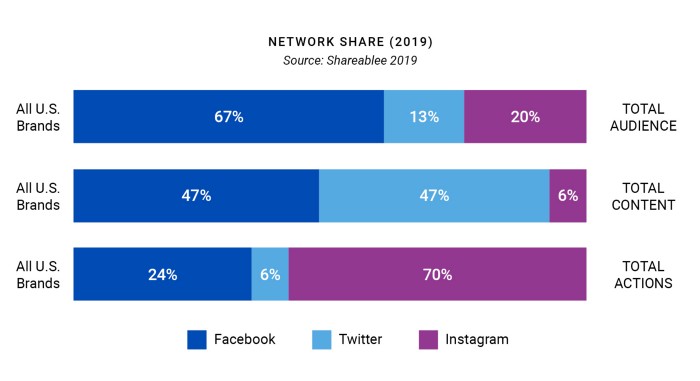 2. Know the Customer
Why do people share on social? Social currency, evokes emotions, useful, tells a story.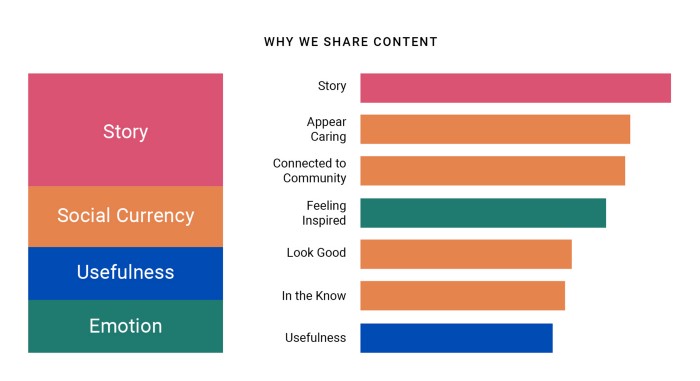 Content preferences by gender
Women – Content that makes the sharer look intelligent to others was the strongest driver of social currency. 48% of women agreed that the most shared content was useful
Men – Content that makes the sharer look funny to others was the strongest driver of social currency. Usefulness was not a driver for men
What makes great content? 73% said great content gives me a different perspective. 69% said great content gives me something to talk about. 68% said great content inspires me to do things in the real world.
3. Measure What Matters
Are you efficiently driving engagement/activity? % Active Audience, Average Engagement (%), Actions Per Post, Impressions Per Action, Views Per Action
Does the content have pass-along value? Shares (Total), Shares/Retweets Per Post, % Shares, Views, Views Per Share, Earned Media Value
Is there enough consistent scale to achieve your goals? Actions (Total), Impressions, Views, Audience
How good is your content? Did I reach the right people? Did I change attitudes, increase awareness, solidify positions, create intent to purchase, or create doubt about a competitive offering? Did I change behaviors?
Data Demands in the Digital Economy
with Danti Chen, Head of Applied Data Science & Insights — Global Intelligence at Weber Shandwick; Kevin Lee, Co-Founder & Executive Chairman, Didit; Lisa Penelton, Executive Vice President, Strategy, Critical Mass; Skye Yang, Director, Insights & Analytics, Neo Media World; Moderator: Richard Sobel, Founder and CEO, Marcato Solutions
Businesses must think about how they can market outside of an ideal 1:1 environment
Identify consumers and where they are in their journey. Then, establish quid pro quo.
Combine owned, paid, and earned media from a holistic point of view.
Look at communities and cohorts rather than individuals.
Even brands that are 100% digital are kidding themselves if they think the customer experience is only digital.
Smart brands are making efforts to integrate owner experience into the journey.
Give consumers a strong incentive to let you know how it's going.
Lines are now blurred between different marketing touchpoints.
Two barriers to having good data practices as a company: incrementalism and inertia.
Organizations are only addressing the need or problem of the day and then reinforcing those bad habits.
Don't be afraid to audit and blow the system up.
---
If you're interested in becoming a member and want to learn more about trends that are growing — and dying, please contact hello@trendalytics.co.