Womenswear Fall/Winter 2023 Trend Recap
Womenswear Fall/Winter 2023 Trend Recap
---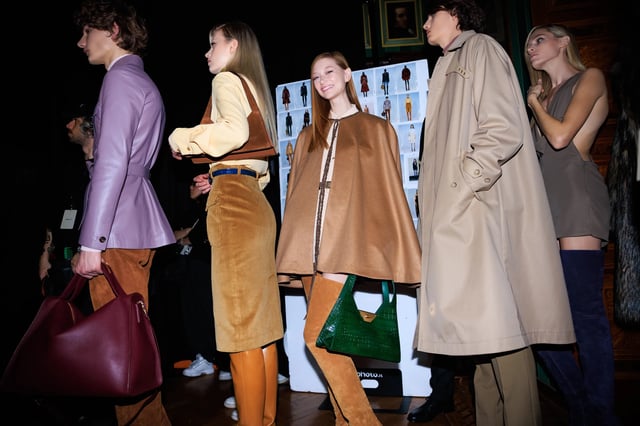 To put it simply, this season offered up clothing that consumers actually want to buy––it was less about the spectacle and more about driving sales. But, that's not to say there wasn't an ethos of playfulness and creativity that swept the runways from New York to Paris. Ahead, discover the need-to-know trends and tastemakers, backed by Trendalytics data.
---
TOP 4 AESTHETICS
1. Wearable Wardrobe: This season, designers welcomed us back to the art of dressing for every day. Honing in on the idea of investment in your wardrobe, the urgent push for sustainability, and the societal need for elevated daywear. Case in point, there's an excitement for clothing that you'll actually wear.
2. Dark Days: Dressing for darker days stayed top-of-mind while evolving in an elevated manner. Music played an influence by offering up Rock and Punk aesthetic looks at Adeam, Vaquera, and Cucculelli Shaheen. There was also an overall somber note in the air with designers like Alaïa, Erdem, Courrèges, and Coperni translating current affairs and technological advancements (whether they be for better or for worse) into their collections.
3. It's Not What It Seems: the ethos of creativity ranged from societal commentary to art-driven aesthetics that gave an illusion to clothes and makes you think about the meaning behind the piece.
4. Pretty Priviledge: Recent years have brought us a range of approaches that all equally celebrate feminism––from embracing the female form through corseting or variations of the "naked dress", being bold in hot pink, and embracing softness with lovely lace and layered ruffles. This season, the sentiment held true as it evolved; color palettes ranged from look-at-me red to sweet pastels, trains and waterfall ruffles were must-haves.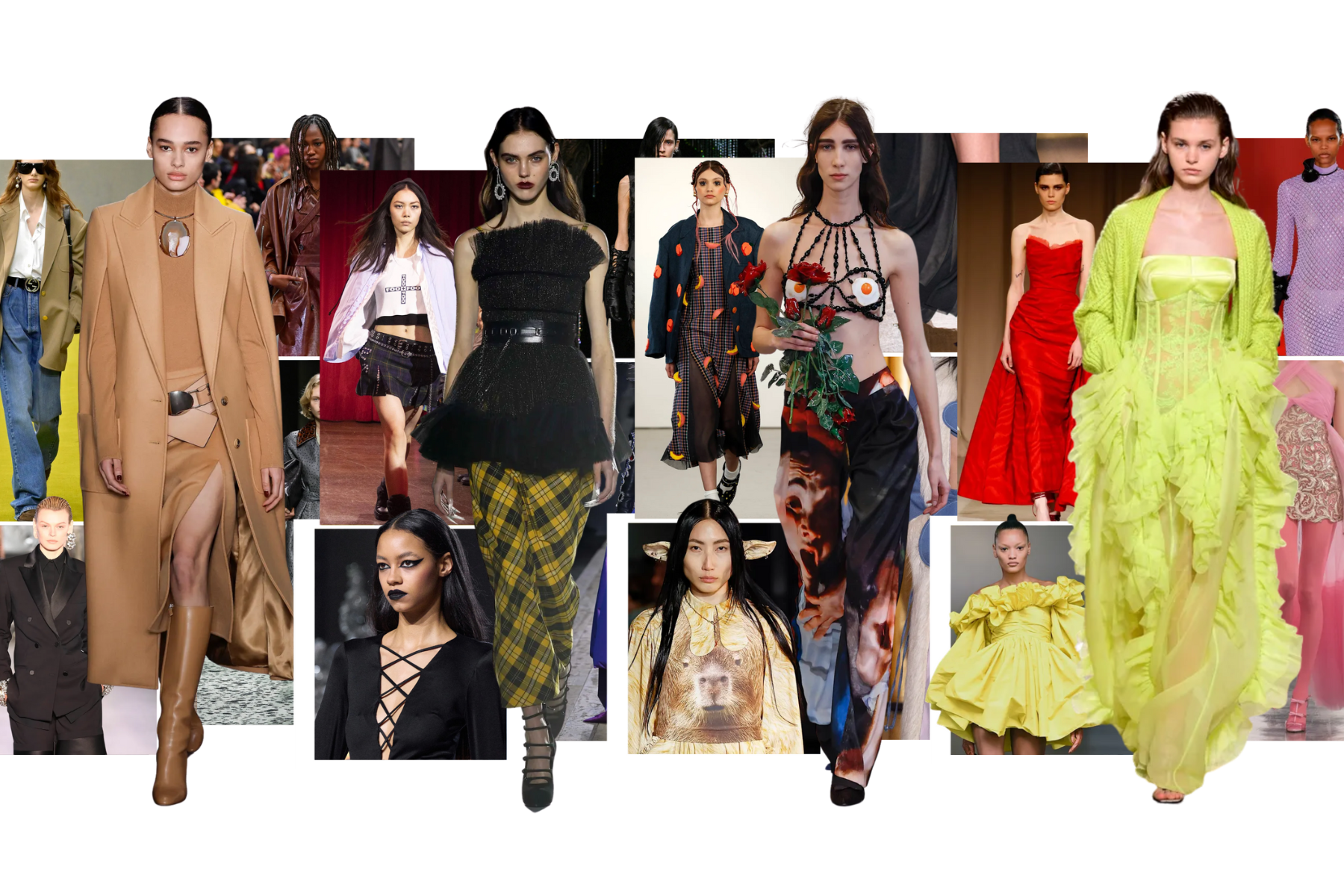 ---
COLORS
This season, the most exciting colors of them all were actually the neutrals. Take note of grey and black, transeasonal pastels, and the color of the season cherry red.


PRINTS & FABRIC
Prints ranged from rock-centric animal print to office-ready pinstripes that were accompanied by edgy leather (that showed up through a variety of washes and colors) as well as ladylike lace and a sheer opacity in mesh and knits.


READY-TO-WEAR
This season, designers focused upgraded classics by incorporating maxi length coats and tuxedo-inspired updates to tailoring. Plus, trains and 3D appliqué gave a cheeky twist to eveningwear garments.


ACCESSORIES
The biggest theme within accessories? They mean business. Consider ties, carry-all totes, structured handbags, and tights for a new take on conservative styles. Plus, statement jewelry is making a comeback through pendant necklaces, architectural earrings, and heavy metal bangles.


BEAUTY
Sometimes less is more–undone and slicked back hair ruled the FW23 runways. But, that's not to say there wasn't a statement-making movement, too, as we welcomed back red lips and gothic looks across cities.


---