September 2023 Top Trends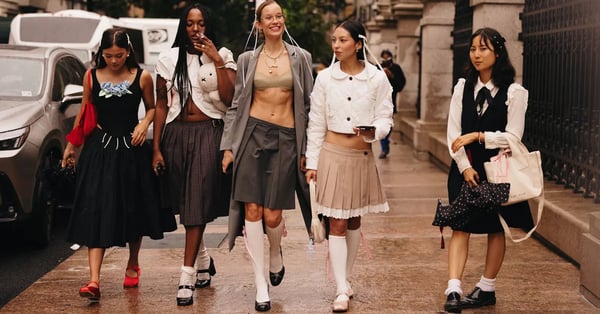 From nostalgic classics in accessories to products that help tame your mane, these are the September 2023 top trends that are expected to impact the womenswear, menswear, kids, and beauty markets for months to come.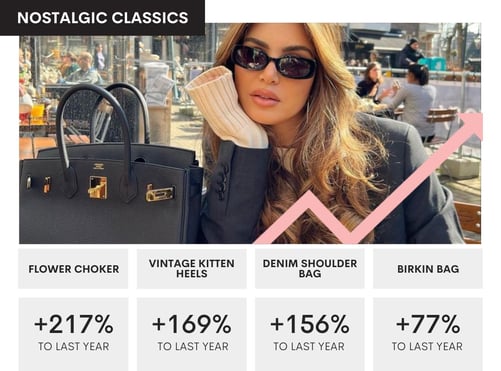 Consumers are picking their favorite trends from decades past and reinventing them for the current day. Tapping the early aughts, the flower choker (+217% to LY) and denim shoulder bag (+156% to LY) continue to rise––and are especially popular with Gen Z. On a more timeless note, there's been renewed interest in the Birkin bag up +77% to last year and vintage kitten heels up +169% to last year.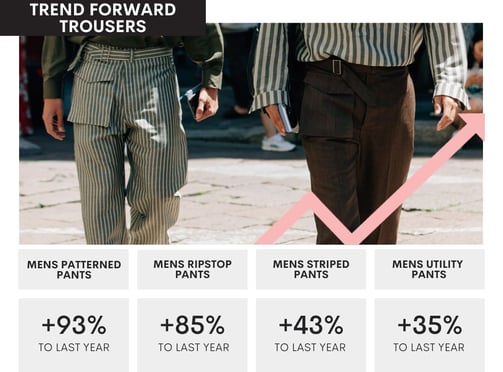 When it comes to a fall refresh in fashion, men are upgrading their pant selection. The colder months call for classic hard pants like mens ripstop pants (+85% to LY) or mens utility pants (+35% to LY), both emerging trends. For the more forward customers, prints are an of-the-moment option with mens striped pants (+43% to LY) performing well along with mens patterned pants (+93% to LY).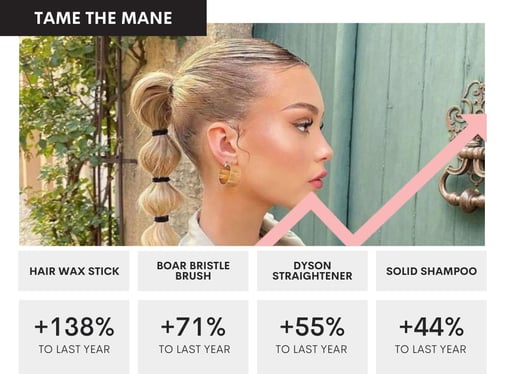 With voluminous, layered hair comes major maintenance and products that actually work. The Dyson straightener is a TikTok favorite with 13K average weekly searches. Hair wax sticks are +2,700% in market adoption to last year as the slicked back look continues to trend. The boar bristle brush (+71% to LY) is a safe bet trend while solid shampoo (+44% to LY) emerges as a consumer top pick.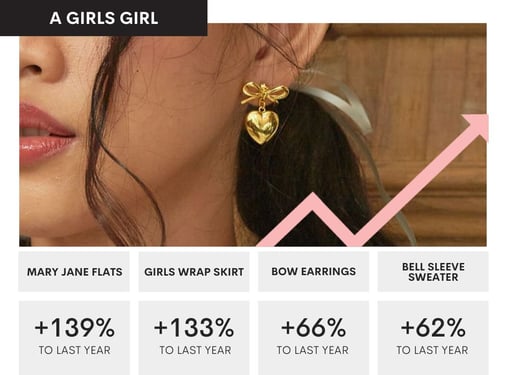 Balletcore and feminine touches are impacting the girls market even more than seasons past. An adorable accessory, bow earrings are a top pick +66% to last year. Mary Jane flats are making a comeback with +53% market adoption to last year––a perfect option for school. Bell sleeve sweaters (+62% to LY) and girls wrap skirts (+133% to LY) are fall favorites, too.
---
To learn more about trends that are growing — and dying, please contact hello@trendalytics.co.