March 2023 Top Trends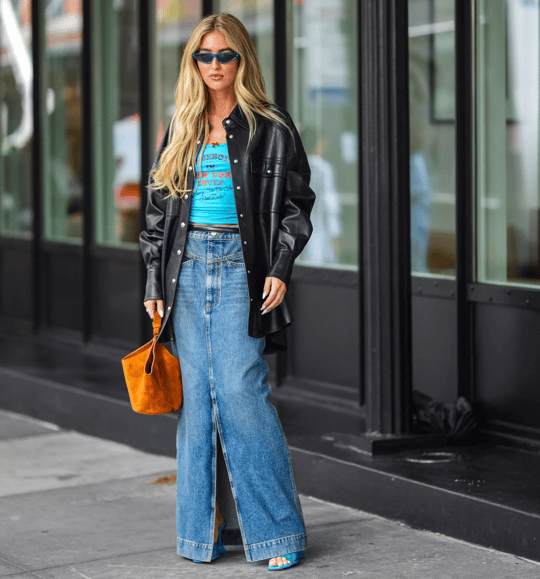 From catwalk copycats to must-have manicures, these are the March 2023 top trends that are expected to impact the womenswear, menswear, kids, and beauty markets for months to come.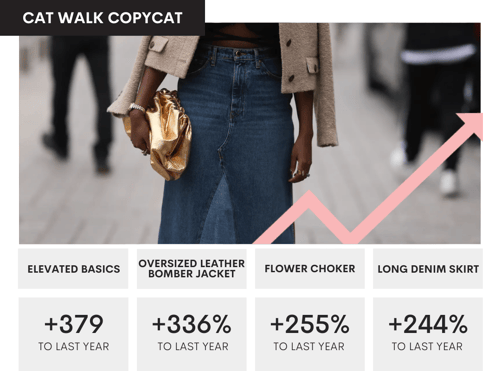 Fashion Month Fall/Winter 2023 has officially wrapped, and while designers showed collections that won't be available until August, fashion fans are excitedly looking to get ahead of the trends. Currently, styles like elevated basics (+379% to LY), the oversized leather bomber jacket (+336% to LY), long denim skirt (+244% to LY) as well as the flower choker (+255% to LY) are sparking interest.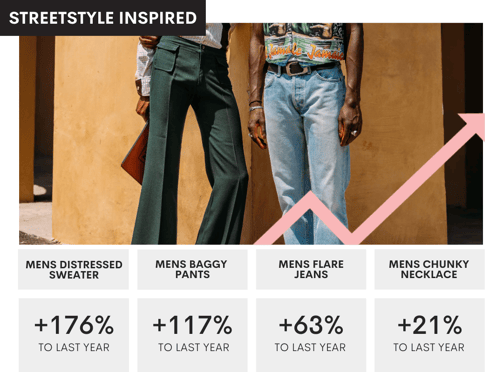 Recent weeks have offered up a plethora of fashion inspiration for the men, too––and we're here for the creativity that happened from the streets to the runways. Trends like mens distressed sweater (+176% to LY), mens baggy pants (+117% to LY), mens flare jeans (+63% to LY), and the top jewelry pick, mens chunky necklace (+21% to LY), are currently resonating with forward consumers in the market.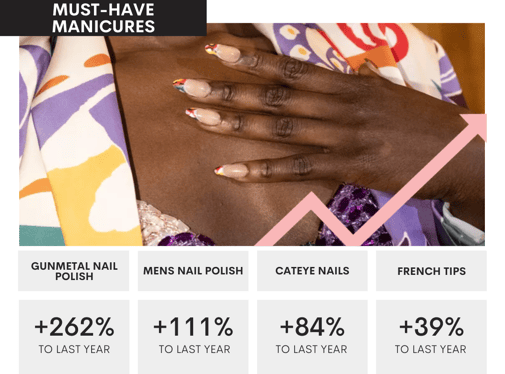 Ditch your gloves because warmer weather is here and so is your next manicure appointment. Gunmetal nail polish (+262% to LY) is an emerging trend, leaning into the punk/rock aesthetic seen on the runways. French tips (+39% to LY) also made an appearance during fashion month as seen at Patbo and Chet Lo. Cateye nails (+84% to LY) are a fan favorite right now along with men's nail polish (+111% to LY), growing in popularity at an accelerated pace.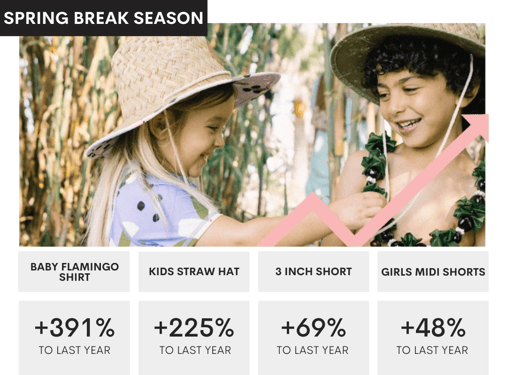 It's finally spring break season and we are seeing warm weather it-items take over the market. Kids straw hats are up +225% to last year along with baby flamingo shirts, up +391%. Girls midi shorts (+48% to LY) as well as 3 inch shorts (+69% to LY) are becoming popular summer bottoms for youth.
---
To learn more about trends that are growing — and dying, please contact hello@trendalytics.co.