Holiday + Resort Guide 2023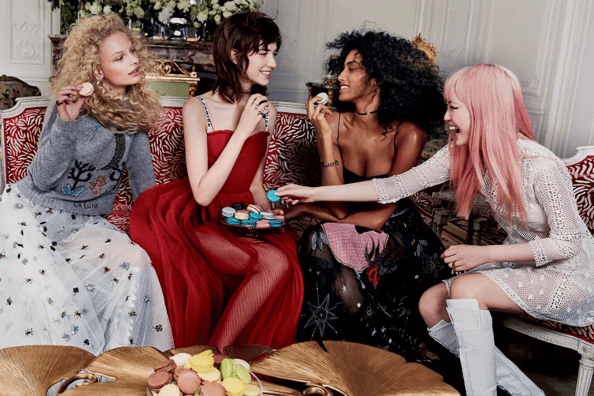 This holiday season, timeless elegance reigns supreme in apparel, beauty and home as elevated updates bring heritage pieces and quiet luxury to the forefront of the market for holiday and resort. Read below for a preview of what's to come, or download the full report here.
Womens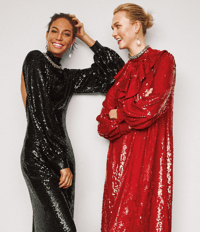 Aesthetics are veering towards extreme: sartorial or timeless elegance. Key fabrications include satin/silk & revival of holiday classics like velvet. Expect a reinvention of suiting, too, for a fresh perspective on holiday dressing. Look to elevated social media moments (like Sofia Richie's wedding) for inspiration.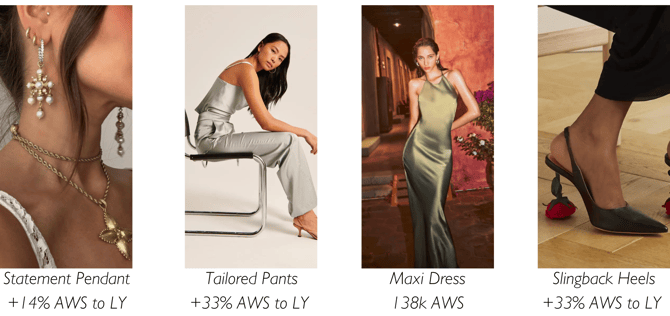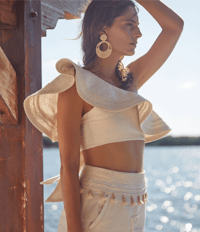 Aesthetics within resortwear revolve around escapism which either leans towards fantasy (i.e. Mermaidcore), or looks across the globe to alternative, bohemian-leaning lifestyles. Fabrics like linen, gauze, lurex knits, fluid silks/satins, and sheer moments embrace the attitude and cheeky details like shells and fringe are top-of-mind.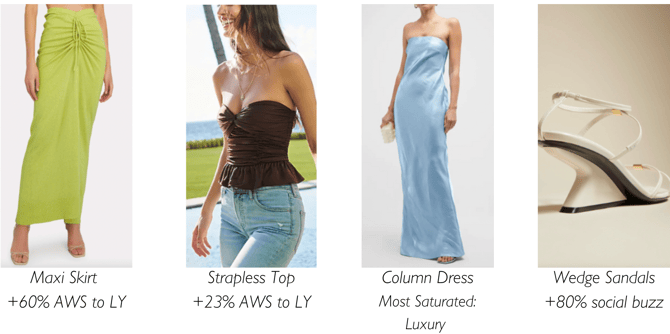 ---
Mens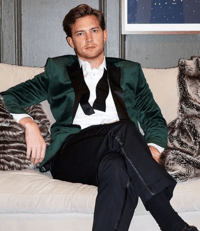 Aligned with Womenswear, there's a shift towards timeless elegance and the revitalization of seasonal classics. Luxe fabrications like silk and velvet are on the rise as well as the reinvestment in elevated classics like the black tuxedo and perfect white button down shirt–-taking a nod to red carpet looks this past Awards season.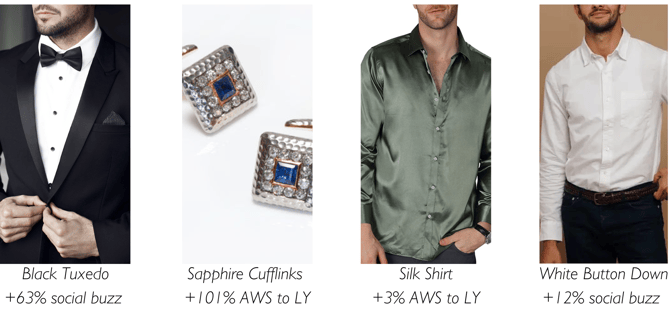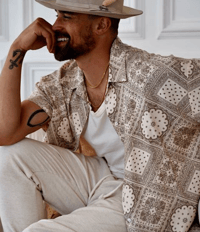 Inspired by the Mediterranean, there's a free-spirited yet romantic undertone to Men's within Resortwear. Most notably, shirting is having a moment with billowing silhouettes, fresh yet lightweight fabrications, and print play. Plus, men are becoming more experimental with accessories like hats, sunglasses, and jewelry.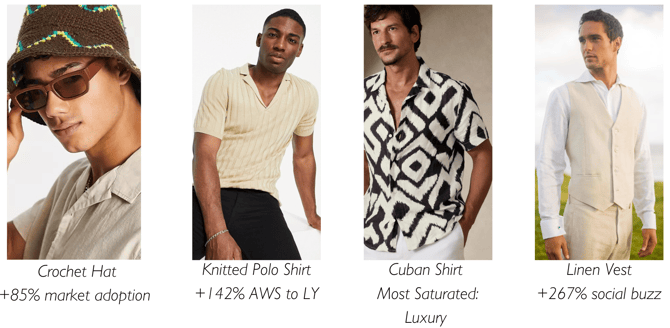 ---
Beauty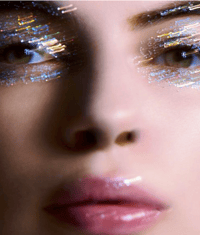 Whether it's embellishments like holographic eyeshadow and chrome nails or products like under eye brightener, consumers are looking to stand out. Festive elements of metallic and shimmer make this trend especially relevant for the holidays.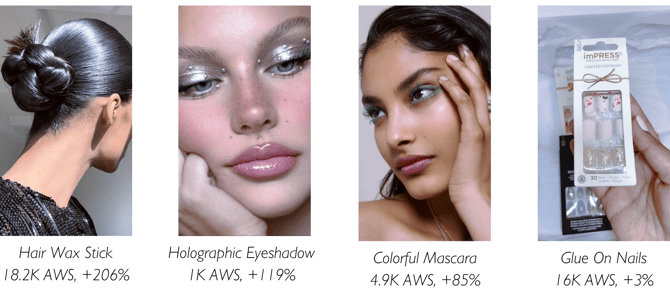 ---
Home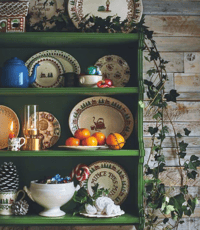 Cottagecore elements merge the traditional holiday aesthetic with feel-good comfort.
KEY ITEMS:
Christmas Tea Towels, +183%
Holiday Dessert Plates, +121%
Holiday Sheets, +15%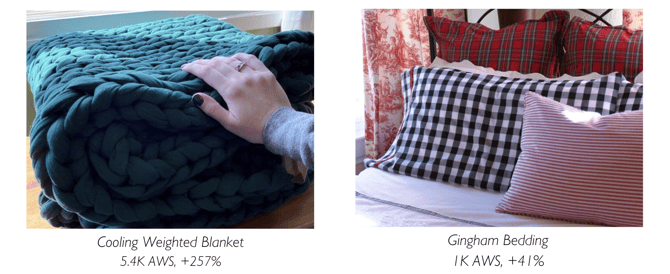 ---
Ready to learn more? Be sure to set up a demo to learn more about Trendalytics' platform capabilities.