Beauty Forecast 2024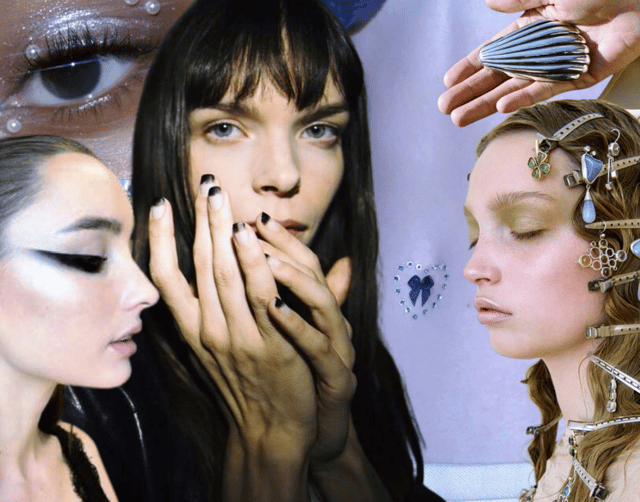 Beauty is taking a more creative twist in the next year as influences from escapism fantasy, femininity, hyperreality and futurism bring light to fresh beauty trends that hold a sustainable ethos. Ahead, discover the top 4 aesthetics that will impact the beauty market in 2024 along with top trends backed by Trendalytics data, of course. For a sample of the report, click here.
---
MYTHIC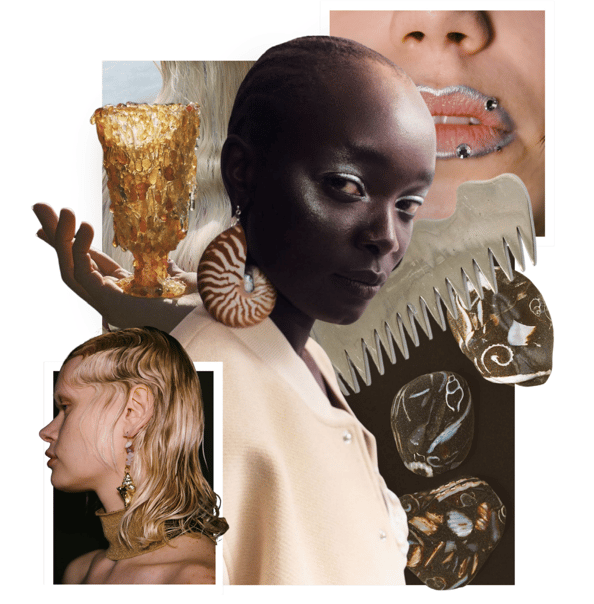 Characterized by found objects from land and sea, Mythic is an elevated escape from the challenges of modern life. Soft, high-shine colors and intricate curiosities bring the ethical fantasy to life.

BISOU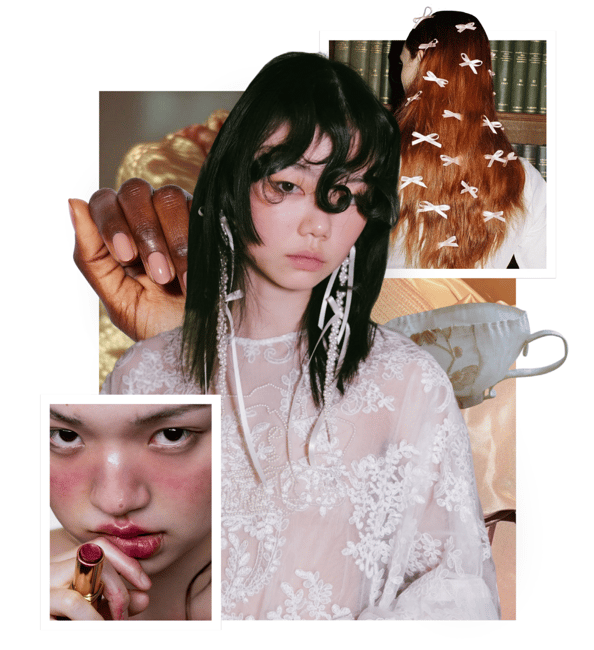 Escape into a world of soft, slow beauty and self-love. Bisou embraces hyper-femininity in every way. Flushed cheeks, braids, bows, and lip gloss bring this coquette inspired story to life.

HYPEREALITY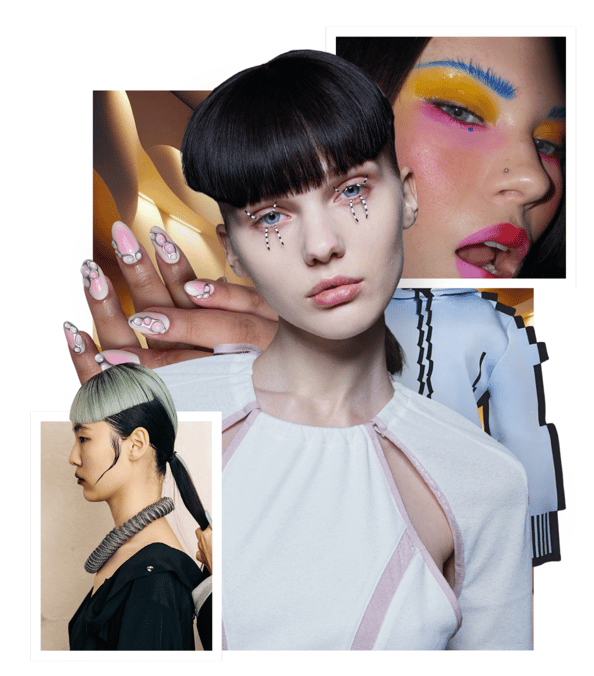 Hypereality explores high-tech innovations that imitate humanity and nature through alternative realities and avatar models, unhindered by physical constraints. AI beauty and perfume are brought to the forefront as we learn to expect the unexpected.

CATACLYSM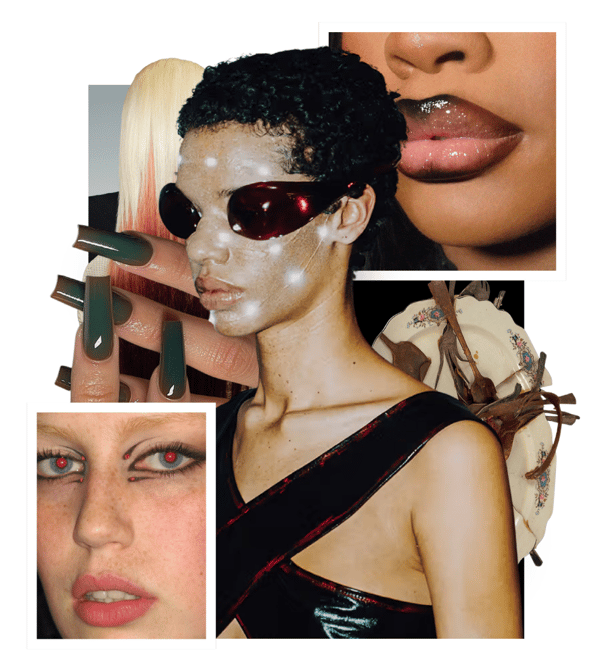 Cataclysm explores otherworldly, apocalyptic landscapes, bringing subversive futurism to life. Elemental ingredients, products that protect, and sustainable solutions represent the modern consumer's new outlook and attitude on the world.

---