Activewear Trends for Spring/Summer 2023
Spring/Summer 2023 Activewear Trends to Know
Activewear remains a key category as health and wellness grows in priority in consumers' day to day lives. Discover the top activewear trends below as this sector experiments with updated colors, materials, and styles.
---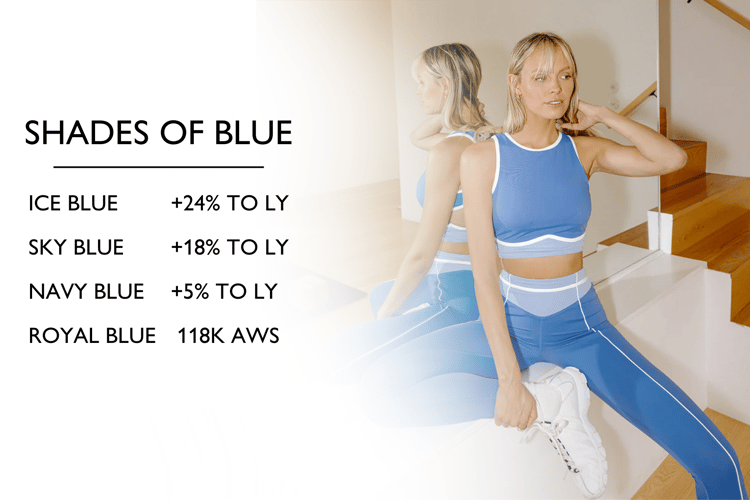 Blue is the "it" color in activewear from icy shades to electric hues. Whether it's a matching set or workout jumpsuit, brands are mixing and matching shades of blue for a fresh look. Plus, consider other earthy hues like sage and evergreen for a more grounded palette.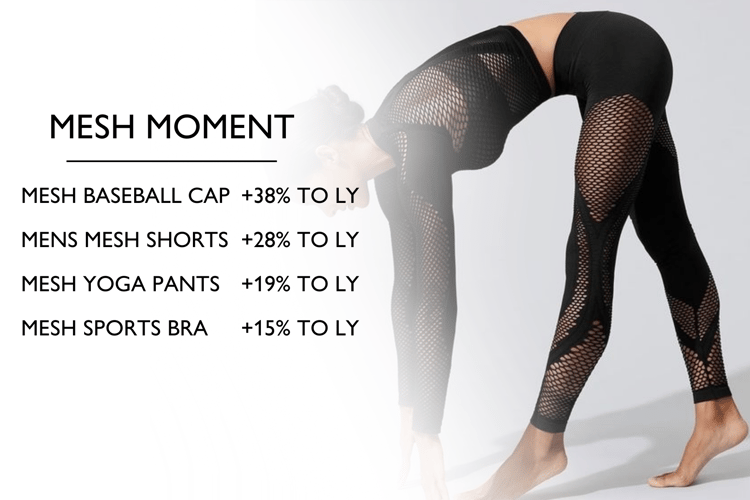 Mesh is having a moment in activewear, steadily becoming a top fabrication in the market for both men and women. This breathable textile is comfortable as well as stylish, adding a bit of forward texture to any workout fit. Mesh is already a top trend on the runways and becoming a fan favorite among accessories, tops and bottoms in activewear.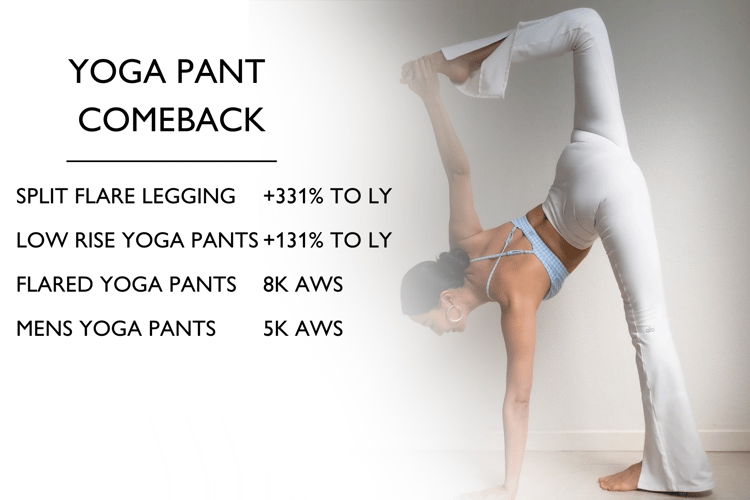 Bodyweight exercises like yoga and mat pilates are the "soft girl's" go-to workout. We are seeing a variety of yoga pants and leggings grow in popularity with Y2K influences such as low waisted and flare leg details as consumers desire studio-ready styles. TikTok has brought these products to the forefront of the industry with trends like Balletcore (486M views on TikTok) motivating consumers to seek these items out for the aesthetic.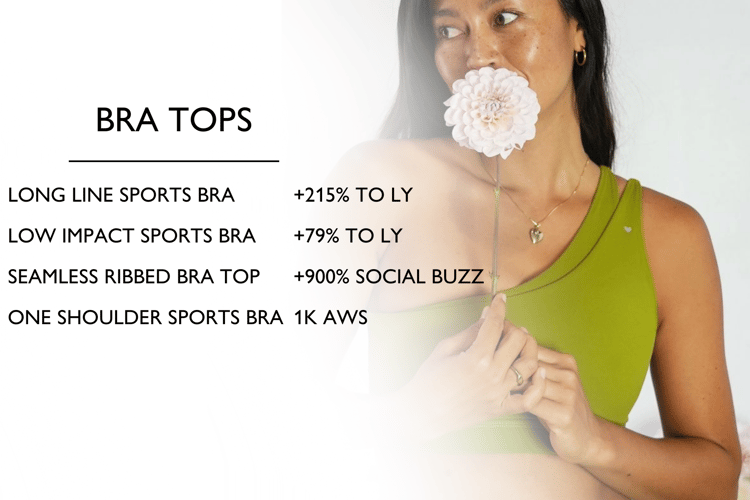 2023 is for the fierce femininity, and we are seeing consumers ditch the layers and embrace their bodies. Women are opting for bra tops rather than full-length tee shirts and tanks, like the seamless ribbed bra top and one shoulder sports bra, for a more freeing workout experience.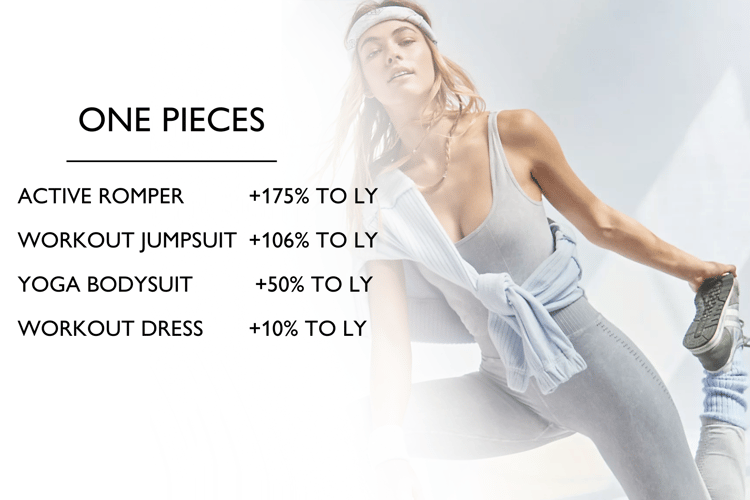 One-piece workout fits are becoming a top seller as many switch up their sets for a new look. Yoga bodysuits, active rompers, workout dresses and jumpsuits are making a splash on social media and growing in the market as summer nears. These products offer comfort and an ease of mind, perfect for the girl on-the-go.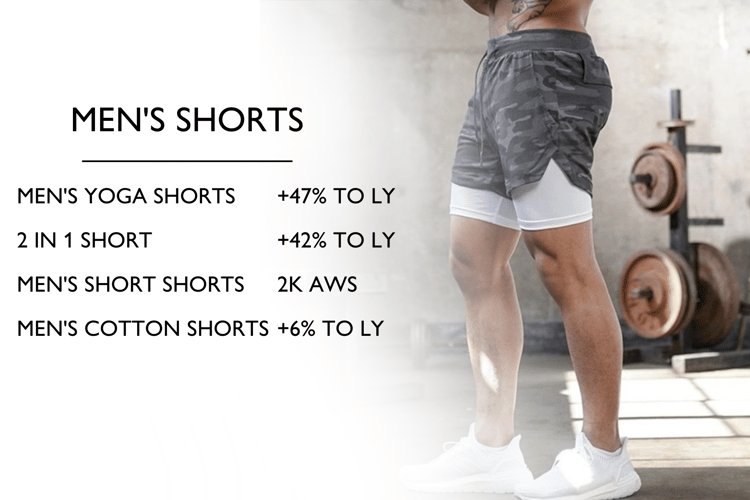 Men are opting for workout shorts instead of sweats and joggers when hitting the gym. Taking it back to the '80s, mens short shorts are a top pick with an increase of +5% products in the market in the last 30 days. Men's yoga shorts are an emerging trend, most saturated in the luxury market, as yoga grows in popularity for men in Western cultures, too.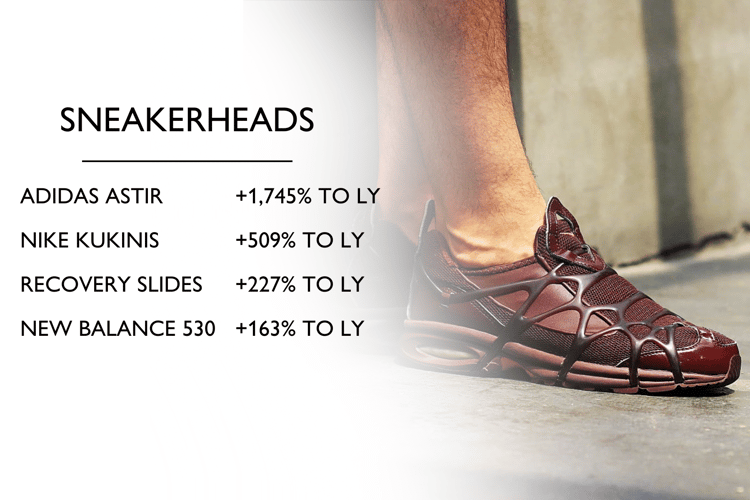 Aside from sneakerheads, even the average consumer is tuning in more to it-sneakers as of late. The new Nike Air Kukini and the Adidas Astir are safe bets and fan favorites in the market, along with the New Balance 530 and recovery slides for post-workout comfort.