Top 4 Winter Textiles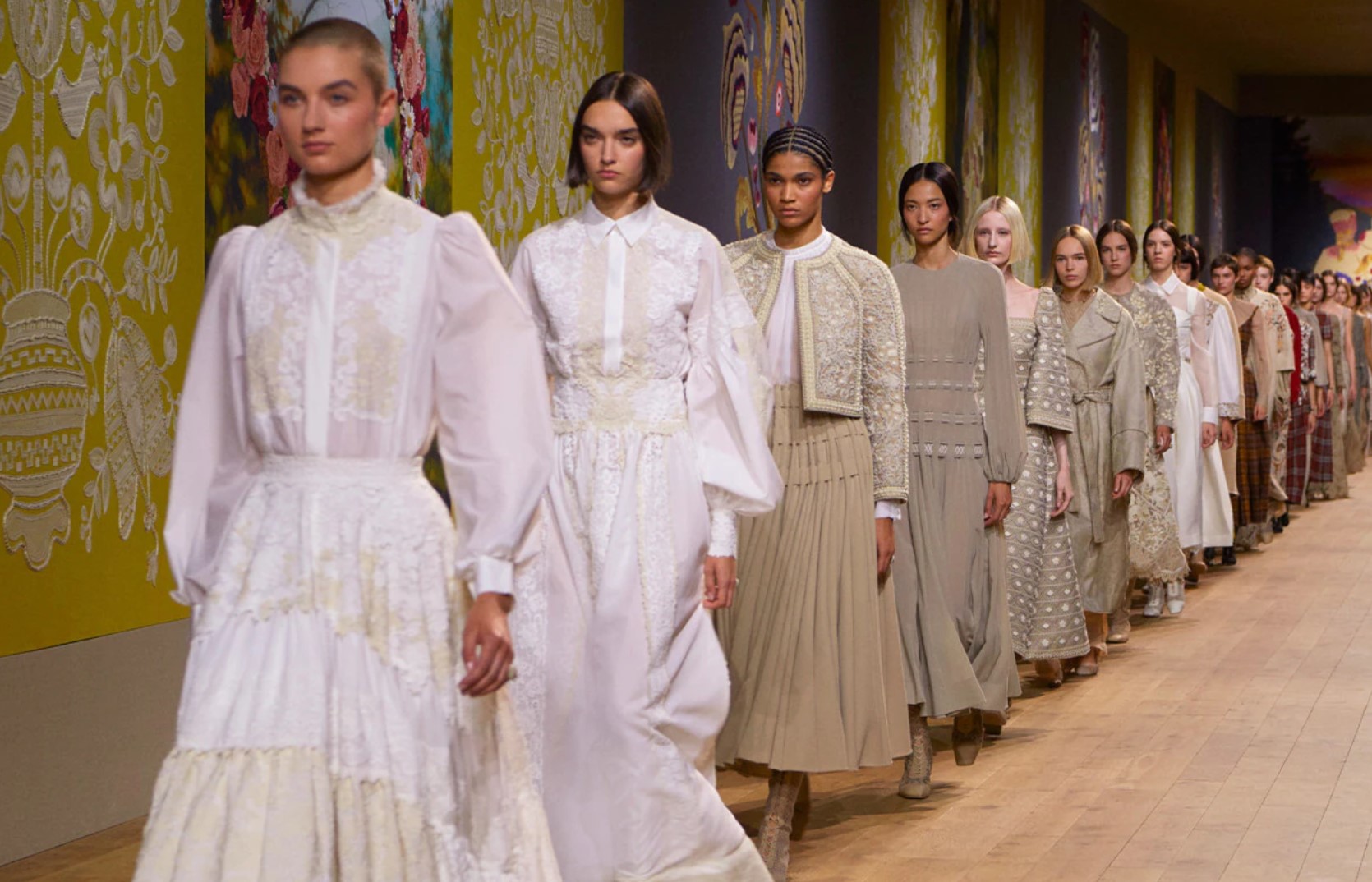 Based on our predictive data, here are the top 4 textiles set to dominate the fashion industry in Winter 2023.
01—Tech Fleece
Introduced by Nike, Tech Fleece is a branded fabric that promises lightweight warmth that can easily bridge seasons or climates, making it ideal for outdoor-focused travel. Primarily used for outerwear and activewear garments, Tech Fleece is a seasonal fabric with searches accelerating and peaking in November. It has potential as a white space opportunity for kids apparel given the durability of its fibers.

02—Lurex
Once only known by those in the industry, Lurex, a metallic thread that adds a soft hint of shine to a variety of fabrications, has surged in popularity amongst designers and influencers alike due to the subtle nature that can easily be translated across categories, audiences and seasons. The sheerness and sparkle has been a favorite of contemporary brands like Oseree, and was spotted on the runway back in 2020. As a seasonal trend that accelerates in November and peaks in December, this fabric is likely to be used In holiday and new year's attire.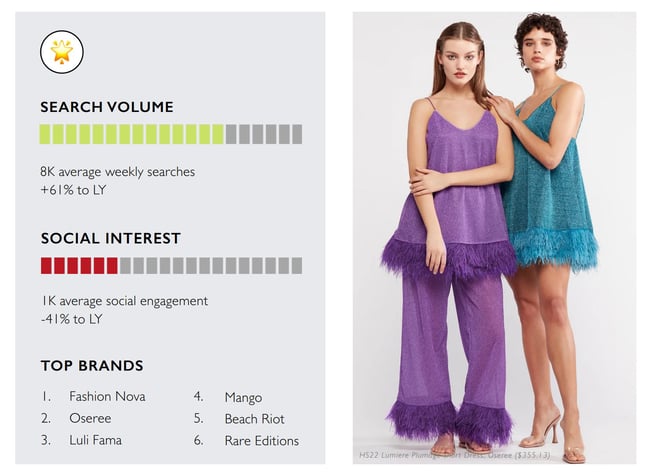 03—Vicuna Wool
The Vicuna is a South American mammal that lives in the Andes mountains and has recently gained popularity for their soft and fine fibers being turned into wool. This fabric is a favorite amongst luxury brands for its high quality and association to sustainable designers like Stella McCartney. Vicuna Wool has been trending at a steady pace and will likely continue into the luxury market.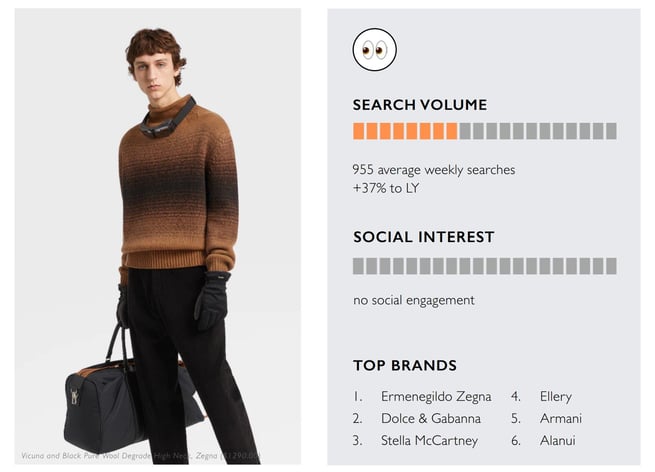 Don't miss out on the last textile trend!
---
To learn more about trends that are growing — and dying, please contact hello@trendalytics.co.