Top Brands to Watch July 2022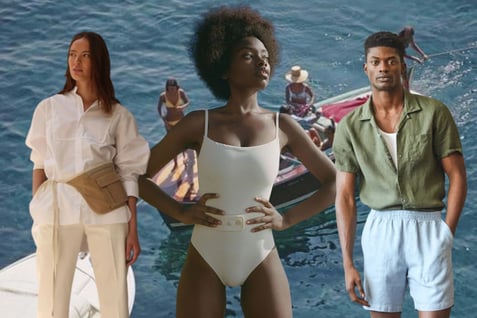 While social media has made it feel like everyone is in Europe right now, we've pulled together our top brands to watch that are inspired by the #EuropeanSummer aesthetic.
1. Ciao Lucia
IG: @CIAO_LUCIA
Ciao Lucia is an LA based brand with European influence that embodies classic silhouettes and timeless details. They are most known for their cool girl European influence and for being raved about by GOOP and Vogue. This brand (founded in 2017), has been competing with the likes of Reformation and Sezane who've popularized this aesthetic. In the last three months alone, Ciao Lucia has grown their Instagram follower count by 8%. They even recently launched a swimwear collaboration with LA based brand Anemos.
2. Alepel
IG: @ALEPELOFFICIAL
Even though Gucci lays claim to the rise in popularity of snake and bee embellishments in recent years, Alepel has carved their spot for custom designed accessories and complimentary monograms. Created in 2014, this Miami based brand recently branched out into home with a line of colorful tabletop pieces as well as stylish picnic accessories. They're known for their hand painted shoes and bags at a more affordable price than their luxury competitors. They have grown in popularity, with over 266K monthly page views to their Pinterest page.
3. No-Cosmetics
IG: @NOCOSMETICS.DE
The German, family-owned No-Cosmetics has shown what it means to be a no makeup skincare brand. They emphasize genderless and vegan skin care that can be used by all ages and skin types. With travel being a popular focus among consumers, No-Cosmetics has tapped into that by putting together kits that include all the steps needed for a skincare routine. Their affordable pricing and ad campaigns that feature inclusive models highlight natural beauty with a Gen-Z twist. They have amassed over 62,000 followers on Instagram and are planning to expand their American presence over the next year.
---
To learn more about trends that are growing — and dying, or to get access to the full report, please contact hello@trendalytics.co.