2021 Macro Trend: Rebuild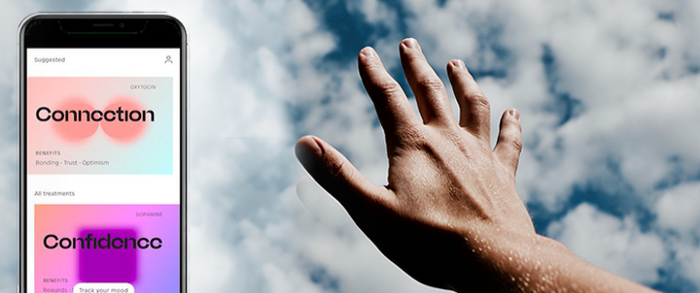 COVID-19 and other recent events are exposing the many shortcomings of our nation's systems as social, environmental, and economic injustices dominate the national conversation. As we emerge from what many are calling the 'lost year,' we are tasked with re-evaluating our priorities and rebuilding what was broken. A wave of innovative new initiatives and community-led programs are helping us do just that.
Mentoring programs like The Pattern incubator by Play Nice offer guidance and project funding to those wanting to kickstart a career in the creative industries. In January of 2021, Netflix released its first-ever inclusivity company report in a push for a more inclusive internal team and more diverse content. More conservative industries like finance and banking are entering the 21st century niche services targeted toward underserved communities. Greenwood is a digital financing app dedicated to Black and Latino entrepreneurs, Simba helps immigrants set up banking accounts, and Daylight provides dedicated financial advice to members of the LGBTQ+ community. By integrating racial equity into the very core of their business models, these companies hope to address the root of a problem so many have been forced to grow accustomed to.
An IBM survey conducted in 2020 confirms that 40% of consumers are purpose-driven when making purchases. This shift in consumer preference is incentivizing companies to operate more responsibly as investment capital favors the ones who do so. Research from RBC Capital Markets shows that impact investments — which aim to promote environmental or social good — have outperformed traditional investments during the pandemic.
A mass migration to the suburbs has left city centers relatively empty and given us ample time to rethink the way we build our environments. The concept of '15-minute cities' as cities prioritize green spaces, pedestrian access, and community wellbeing. With our ever-growing understanding of climate change, the future of urban planning represents a rare opportunity to create cities that are fitting of our post-pandemic lives.
While these organizations address the structural inequalities laid bare by our current health crisis, another one emerges. Nearly 45 million American adults live with mental illness, and according to the CDC, more than two in five US residents have reported struggling with mental health issues as a result of COVID-19. The wide adoption and expansion of teletherapy offer a bright spot for our mental healthcare industry. It improves accessibility and highlights the importance of different types of care. With this rise in awareness and increased demand comes a natural de-stigmatization of mental health as a whole. The Mental Health Coalition, started by Kenneth Cole, is rebranding the movement as it brings together leading mental health organizations, brands, and individuals in an attempt to end the stigma surrounding mental health. A shift in sentiment is reflected in social and search data. Social buzz for the term 'mental health' is up +15% to last year and searches for 'virtual therapy' are up +140% to last year.
Despite this focus on accessibility, many communities are still suffering. According to the CDC, depression has tripled in the U.S, with younger adults, racial and ethnic minorities, essential workers, and unpaid adult caregivers reporting disproportionately worse mental health outcomes, increased substance use, and elevated suicidal ideation. With schools closing, job opportunities dwindling, and major life moments passing them by, many young people are left without hope for the future. Innovations will hopefully reach this younger, digital-first generation. AeBeZe Labs is using digital content to maximize human health, potential, and happiness. A lack of diversity in the healthcare industry makes it hard for marginalized communities to find mental health support. Designed to address this problem, an app called Ayana matches people with therapists from similar backgrounds, while Liberate Meditation is dedicated to empowering the Black, indigenous, and POC communities on their journey to find inner peace.
For those looking for some respite from the stress of their daily lives, escapism provides a meaningful mental health boost. Stuck inside and isolated from their community, people are finding new ways to retreat. Some are turning to cottagecore, an aesthetic that celebrates the stillness and serenity of pastoral living, while others are being entertained by the calming content that Netflix, HBO Max, and Disney+ are providing. Travel, a pillar of pre-pandemic life, is now defined by local staycations and isolationist retreats. Companies like HipCamp, Campspace, and Tentrr are giving people the resources to explore the great outdoors. Others still are finding escape in the sensory stimulation. One of the most notable side effects of COVID-19 is the loss of taste and smell, giving many a new appreciation for their senses and making fragrances the unexpected star of the pandemic.
While the past year has given us so much to mourn, it has also provided a rare opportunity to build a better society than the one we left behind. "This is not a silver lining situation. More than 300,000 people in our country are dead. This is not making the best of it. If we don't learn something from this and change the way things work to make the world better, then their deaths were completely in vain. That's not a world I can live in," writes Emily VanDerWerff of Vox."It doesn't have to be like it was before. I hope it isn't… I hope we learn lessons from this year. I don't want it to be a lost year."
Micro Trends
1. Better Than Before
Social, economic, and political unrest have defined the past year. The rollout of the COVID-19 vaccine offers a light at the end of a very dark tunnel. As we emerge on the other side, we must consider the world we want to re-enter. The nature of the pandemic has presented us with a unique opportunity to rebuild many of our nation's most fundamental systems from the ground up. How can we rebuild better than before?
2. Learned Resilience
A year of unthinkable loss has shown a light on the global mental health crisis–a crisis that was here long before COVID-19 and, only worsened by the pandemic, will be here long after it subsides. Stuck inside, deprived of social interaction, and overwhelmed by the anxieties of pandemic life, people are learning just how much they can endure and new ways to cope with that which they can't.
The long-lasting impacts of COVID-19 will define mental healthcare for years to come. While recent developments and a renewed focus on the importance of this topic inspire hope, many opportunities for improvement remain. In the next few years, awareness, accessibility, and intersectionality will be the driving forces for the mental health of a nation emerging from tragedy.
3. Modern Escape
Consumers are looking to escape from their current reality as they attempt to cope with the stresses of life during a pandemic. While escapism is not a new concept, it, like every other aspect of our lives, has been forever altered by COVID-19. Lockdown is rewriting the very meaning of escapism, forcing consumers to find new ways to retreat.
People are seeking an escape from the harsh realities of everyday life. Whether it be buying into the Cottagecare aesthetic, glamping in isolation, watching Netflix's mindfulness series, or indulging in fragrance, there is a future in finding ways to cope.
By The Numbers

---
If you're interested in the full Rebuild report or want to learn more about trends that are growing — and dying, please contact hello@trendalytics.co