Op-Ed | Could the DTC Model Save the Menswear Plus-Size Market?
There has been a collective push in recent years for body-positive assortments and inclusive representation in the fashion industry. Very few of these issues have made their way to the menswear industry: in fact, women have been far more vocal in the fight for inclusivity for several years now. The women's empowerment movement was built on an unapologetic approach to self-love, something that was not always associated with traditional notions of masculinity. Efforts to evolve how men are portrayed are much newer, and they come with their own unique stigmas.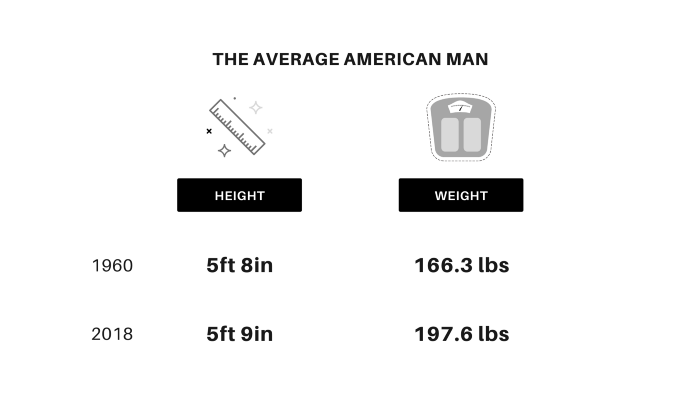 As of 2014, the average American man's waist measured 40 inches, according to the Centers for Disease Control and Prevention. However, many fast fashion brands like Forever 21 and Urban Outfitters fail to carry anything over 38 inches, and the companies that do offer extended sizes only do so online. So, despite the growing girth of men in the United States, inclusive sizing remains an untapped market across the retail industry. Why isn't plus-size menswear (or brawn, or big and tall; there's no agreement on one label yet) garnering the attention it deserves?
Well, it's complicated.
Conversations around "toxic masculinity" and "soft masculinity" have become increasingly common in today's lexicon, as more brands encourage men to embrace their emotional side. DTC wellness brand, Hims, was one of the first to perfect this. The company successfully moved away from antiquated stereotypes about what manhood means to address some of the more uncomfortable topics like ED and hair loss. They approached a delicate space with humor and strong branding, paving the way for mainstream masculinity and body positivity to be challenged and overturned.
Retailers like ASOS, Target, and Walmart are finally opening their eyes to the needs of plus-size men by breaking down misconceptions about how they want to express themselves. ASOS released its plus-size menswear line in November 2018, and its impact on the industry was greater than anticipated. In just six months, the company sold 60,000 units, which led other brands like Puma and River Island to create extended sizes with ASOS online. For context, the retailer's most popular satin slip skirt from 2018 only sold 12,000 units, indicating that demand for more inclusive sizing is strong.
What is the reason for a lack of fashion-forward designs up until this point? For decades, the idea that bigger guys (and girls) don't care about their appearance has been an underlying misconception within the fashion industry and society at large. Instead of over-the-top marketing efforts, ASOS Plus prioritized community outreach and body-positive messaging. The range maintains the same brand DNA, focusing on fashion-forward casuals, AND maintains pricing parity with the main collection. After all, no one should pay more based on body shape, even if it technically costs more to make.
Despite strides made by the previously mentioned brands, there are still large white spaces waiting to be tapped into. Simply put, men's plus-size options are growing, but not publicly. Men are looking for a clear cut and simplified shopping process, and the plus-size sector is no different. Young plus-size men know what they want; they just need a brand that is willing to listen. For those who have been burned by traditional retailers — the DTC model offers plenty of upsides.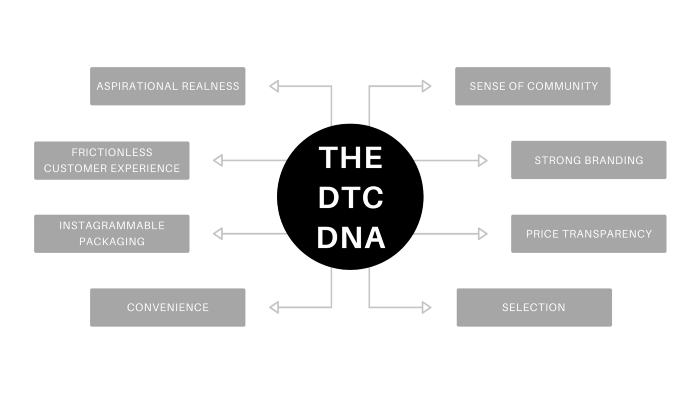 DTC brands are successfully winning over historically dormant industries with a renewed approach to marketing and sales. Rather than buying into the traditional retail model, DTC businesses can disrupt underserved segments of the industry with authenticity and inclusivity. Having a strong sense of community allows DTC companies to develop products in conversation with consumers thanks to the instant feedback loop of social media. Traditionally called BFF marketing, the strategy is predicated on the notion that the brand is your friend and is designing products especially for you, something the men's plus-size industry desperately needs.
These young, digitally-native brands have the agility to be perceived as a disruptor thanks to a carefully curated brand image and penchant for convenience. By focusing on one thing, brands like Away and Brooklinen were able to become a specialist in their area, perfecting the broken model of legacy brands that preceded them. Essentially, DTC brands can offer a better product and better customer service by dealing with the customer directly.
With that being said, the DTC model is not fool-proof. Brands must be more approachable and in tune with their target audience than ever before. DTC represents a huge opportunity for brands to capitalize on previously overlooked white spaces in the industry. Being successful will require brands to understand the ever-evolving cultural climate and leverage these trends in the most efficient (and creative) way possible.
---
If you're interested in becoming a member and want to learn more about trends that are growing — and dying, please contact hello@trendalytics.co.