2023 Color Forecast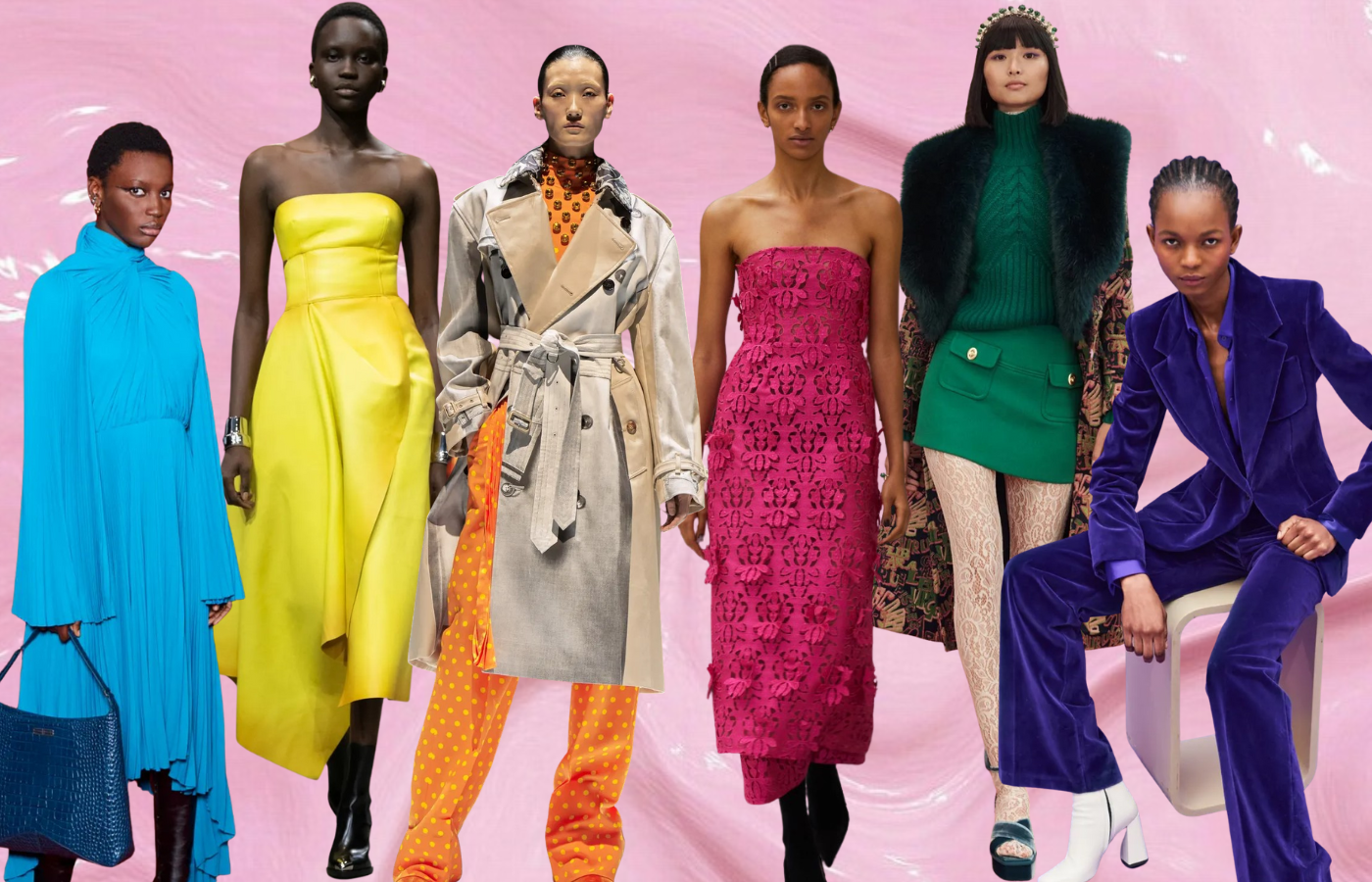 When it comes to assortment planning, we know one key factor can make or break a winning item –– and that's color. As you move through 2023 planning, read ahead to uncover our 2023 Color Forecast. Plus, you can download the full report with palettes, influences, and, of course, data-backed direction here.
Color Inspiration/Context: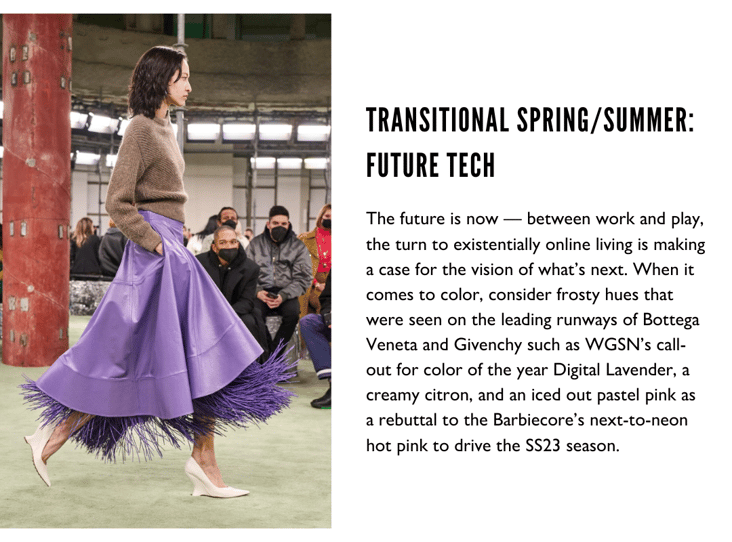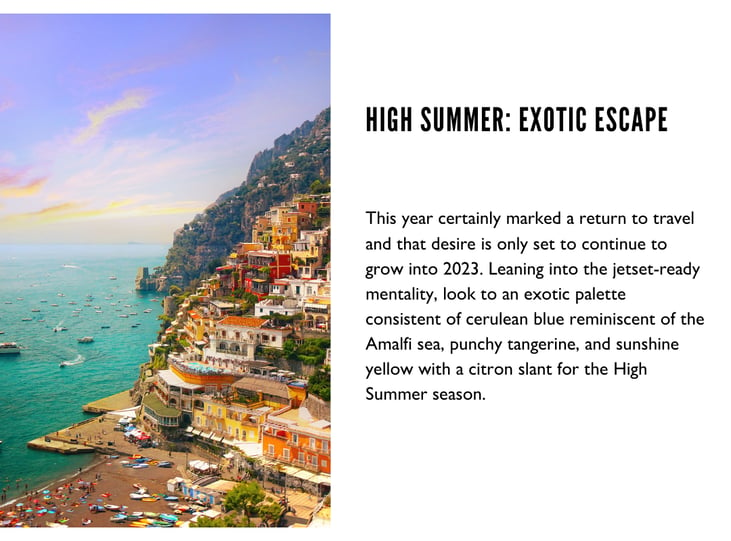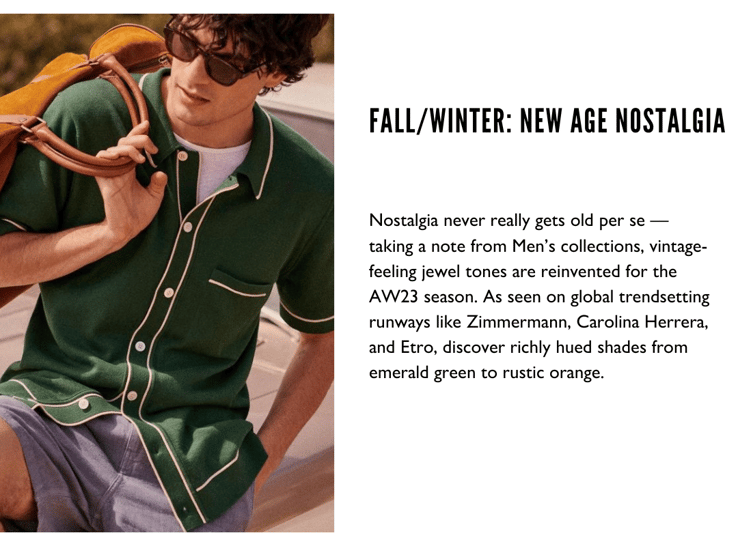 Fast Facts:
Spring/Summer 2023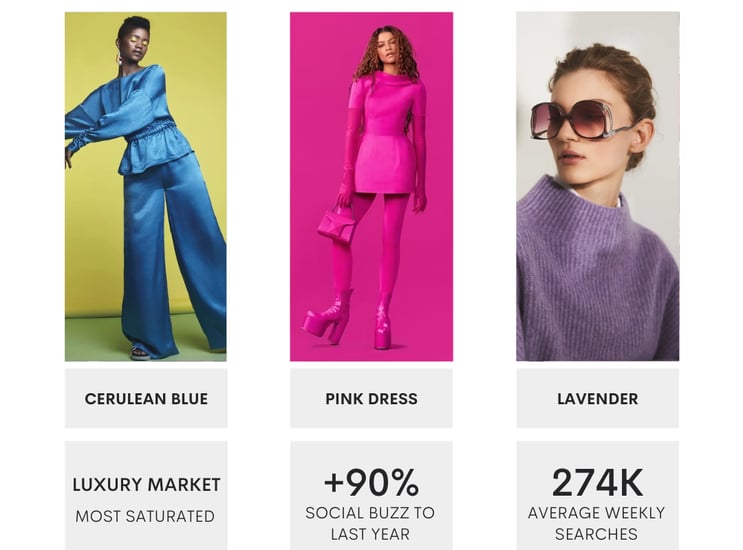 Fall/Winter 2023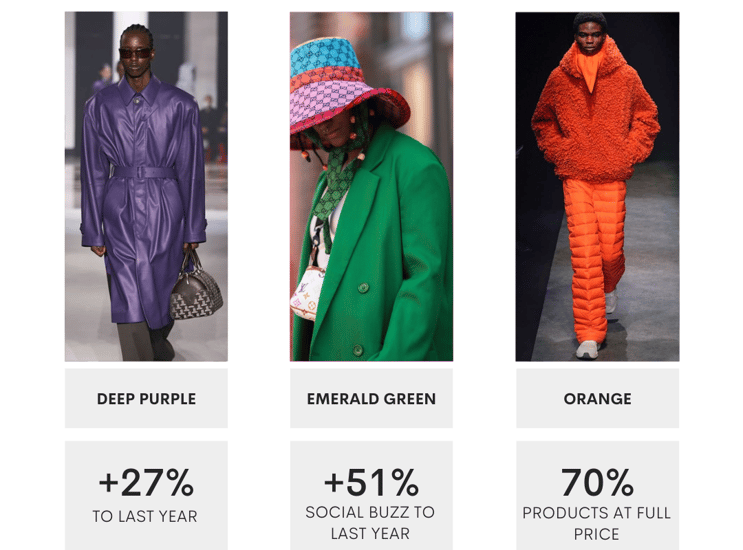 ---
To learn more about trends that are growing — and dying, please contact hello@trendalytics.co.